Every year, when the time for The Rocky Horror Show comes back around, a palpable shiver of anticipation rolls through Theatre Baton Rouge.
It's one of only two shows the company repeats annually, along with A Christmas Carol, and this one cuts a decidedly sexier silhouette. The famously raunchy show has become a local Halloween tradition thanks to TBR, and for the crew, it's a beloved ritual.
As the cast tells it, stripping down to corsets and fishnets together and choreographing songs like "Touch-A, Touch-A, Touch Me" is the fastest way to build a theatrical family.
Actor Brandon Guillory's first introduction to theater was in the role of Brad in 2015, and he says with a laugh that the experience brought him "very close, very quickly" to his castmates.
"I'm glad that this show was the first show that I got to do, because it is fantastic and ridiculous all at the same moment," says Guillory, who returns to the role of Brad this year. "It teaches you a lot about how you can't have any boundaries when it comes to doing theater."
This year's production certainly won't mind any boundaries, not with incoming director Clay Donaldson at the helm.
"Sexy and fierce," Donaldson says of his interpretation of the show. "I want it to be a show that turns people on as much as it freaks them out."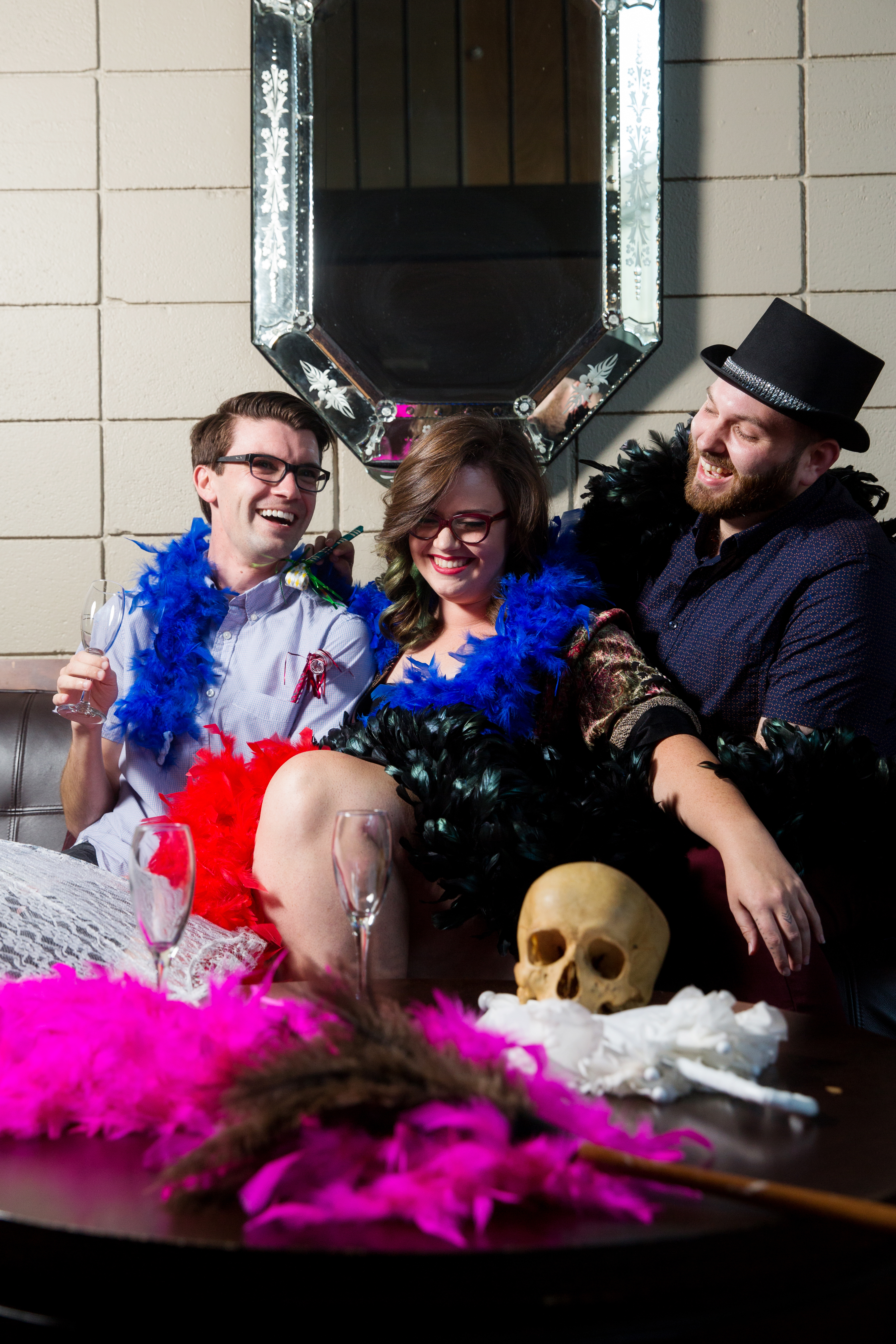 A Rocky Horror veteran, starring as Riff Raff for the past three years, Donaldson says each production takes on a personality of its own depending on the director's vision. His love for the cult classic has taken him to all sides of the cast and crew for the show, which is normally staged in TBR's studio theater. Though there's camaraderie in the cast of every TBR production he's joined, Donaldson says the unique bond of a Rocky cast keeps drawing him back.
"It's an intimate space, it's a lot of people, and everyone has just completely lost all inhibitions and is working toward the same goal. Everyone is welcome. There's no judgment within the cast or the audience," he says. "Some of my closest friends that I've made at Theatre Baton Rouge have been people that I've worked with on Rocky Horror."
Like Donaldson, three-year costume designer Storey Wilson sashayed to the other side of the curtain. This year, she'll step into the role of Magenta for the first time.
"I talk to people about it all year round," Wilson says. "I've talked to strangers bonding with them over really enjoying the show every year. I've talked to family members who grew up going to midnight screenings. It's such a weird environment to bring everyone together, but it really has done that."
The legacy of Rocky Horror will keep going at TBR, and its loyal cast plans to keep transforming the transvestite from Transylvania as long as they can.
"I want to do [the show] as long as I can," Guillory says, "in as many ways that I can."
---
Do the time warp
Theatre Baton Rouge' The Rocky Horror Show runs Oct. 19-28 with a midnight performance Oct. 28. Find out more at theatrebr.org. Read more about what you'd find inside the audience throw bags at the show.