The people who make 225 happen

Julio Melara
Publisher
Julio Melara is the publisher of 225 magazine and the president and CEO of Louisiana Business Inc.
---
Editorial

Jennifer Tormo
Editor
Originally from the Palm Beach, Florida, area, I'm a non-native Baton Rougean just trying to get by and learn how to peel crawfish without embarrassing myself. I have a thing for magazines, decorating and redecorating my apartment, products made by local makers, and foods that were clearly made just so they'd end up on Instagram.
At 225: I work with our team to make sure the magazine is edited, written, photographed, designed and social media-ed to perfection. ?

Benjamin Leger
Managing Editor
I grew up in Acadiana, went to LSU and lived pretty much everywhere on the I-10 corridor from Lafayette to New Orleans. I watch way too much TV for not owning a TV, and I've made it my mission to shine a light on as much of Baton Rouge's arts scene as possible.
At 225: I edit (and edit and edit) as well as dream up creative ideas for the Our City, Taste and Culture sections, but I also do a little writing for the magazine, too.

Kaci Yoder
Staff writer
I'm a Baton Rouge native, so I'm the team's expert on BR's culture and customs. Catch me baking my famous triple-chocolate Nutella caramel brownies, recharging my crystals or listening to podcasts about murder.
At 225: I'm the resident intrepid writer, so I spend most of my time either in the field getting my hands dirty (I've been known to don a bee suit for a story) or at the keyboard making stories happen.

Mark Clements 
Digital content editor
I'm a Baton Rouge native who loves every dog ever, good music, beer and board games. And if you can find a way to combine any of the above, even better.
At 225: If it's digital, I do it: tweets, statuses, Instagrams, videos, that article you just read off our website. I also write things on occasion.

Collin Richie
Staff photographer
Collin is a commercial, editorial, and wedding photographer based in south Louisiana. When not behind a camera, he is busy restoring a 100-year-old Spanish Town home with his better half, watching too much Seinfeld, train-bound for somewhere exotic or obsessing over his four pets.
At 225: I handle the bulk of the magazine's editorial portraiture, features and food photography.
---
Advertising and marketing

Jill Stokeld
Sales director
When I grew up, I wanted to be: the first female president.  I wanted to change the world and make a difference.  As a young girl, I didn't understand why only men had been president.
Best piece of advice you've received: When I was 4, my pre-school teacher told me that I was unique and special and to never let anyone change me. Trust your gut.
At 225: As the sales director for Louisiana Business Inc., I am blessed to work with an amazing team of people at 225 and its sister publications. We like to have fun and help clients develop amazing marketing plans to grow their business. It's different every day, and I love it!

Elizabeth McCollister
Chief marketing officer
If you could eat one meal for the rest of your life, it would be: Pizza or French fries
Best piece of advice you've received: You were put on this earth because you are strong enough to live it. God never gives you more than you can handle.
At 225: The best part about my job is the relationships and the endless opportunities to be creative.

Rei Heroman
Senior account executive
On my bucket list: Swim with whale sharks, be a game show contestant and witness an objection at a wedding
Favorite writers: Dr. Seuss and Shakespeare. What can I say? My grandmother was a high school English teacher.
At 225: I sell, create, deadline, repeat! My job is connecting businesses with potential customers.
Blythe Johnson 
Account executive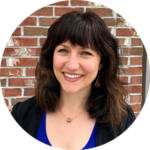 Favorite restaurant: There is no shortage of amazing local restaurants in BR, but my absolute favorite are the hole-in-the-wall Mexican and Vietnamese restaurants that grace our town.
Music that gets you moving: I normally begin my day with NPR, but if I'm in the mood for music it's Crystal Castles or The Drums.
At 225: I help local businesses access Baton Rouge professionals interested in discovering, experiencing and celebrating all that our Capital Region has to offer.

Manny Fajardo
Account executive
What do people say is one of your best qualities? My ability to make them laugh.
What superpower would you like to have? Telepathy. Sometimes, we may not know what people are going through or what they are thinking. I would use my power to reach out and help those who need it.
At 225: Working here is fun. I work with great people. I appreciate the value 225 brings not only to the Capital Region but also to my clients.

Ambrey Nicholson
Account executive
Guiltiest pleasure: Holiday Reese's. Not the regular ones in paper cups—the Easter eggs, Christmas trees, and pumpkins that you can only get on holidays.
Favorite place visited: Rome and Santorini. Rome with my husband was incredible and romantic, and the food is amazing in Italy. Santorini is gorgeous, and we got to play with some great friends.
At 225: My favorite part of what I do is the creative process. I love being able to use my creativity, and sometimes even my photography skills, to put together an amazing ad campaign for a client.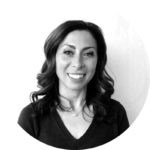 Sarah Gray
Account executive
Guiltiest pleasure: True crime podcasts and documentaries
Fun fact: I am a huge dog lover! I'm involved with the foster program at CAAWS. At one point during the 2016 flood, I had 11 dogs in my home.
At 225: I'm a mover and shaker. As a Baton Rouge transplant by way of California, I absolutely love meeting new people and helping them broaden their business and reach their goals. I'm passionate about working on a team that has such a positive impact within our community. Geaux Tigers!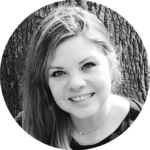 Meredith Prochaska
Advertising coordinator
Fun fact: I'm an avid reader! I'll read just about anything, from classic literature to magazines to poetry to the news. I'm happiest when I get to spend the day with a book.
On my bucket list: Visit all 50 states (almost halfway there!), and see as many other countries as I possibly can.
At 225: I love having the opportunity to work with a great team and use my creativity & attention-to-detail to help put together an awesome product every month.
---
Audience development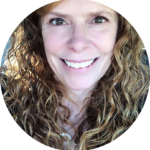 Shannon Kahler
Audience development director
A military brat from everywhere else, lover of adventure, animals, reading and photography
At 225: A "professional juggler" with great team members who work tirelessly to get the magic of 225 in the hands of Baton Rougeans on newsstands, online and in special e-newsletters.