The people who make 225 happen

Julio Melara
Publisher
Julio Melara is the publisher of 225 magazine and the president and CEO of Louisiana Business Inc.
---
Editorial

Jennifer Tormo
Editor
Originally from the Palm Beach, Florida, area, I'm a non-native Baton Rougean just trying to get by and learn how to peel crawfish without embarrassing myself. I have a thing for magazines, decorating and redecorating my apartment, products made by local makers, and foods that were clearly made just so they'd end up on Instagram.
At 225: I work with our team to make sure the magazine is conceptualized, written, edited, photographed, designed and social media-ed to perfection. And I do all the little things, like trying to keep this page updated. 🤷🏻‍♀️

Benjamin Leger
Managing editor
I grew up in Acadiana, went to LSU and lived pretty much everywhere on the I-10 corridor from Lafayette to New Orleans. I watch way too much TV for not owning a TV, and I've made it my mission to shine a light on as much of Baton Rouge's arts scene as possible.
At 225: I edit (and edit and edit) as well as dream up creative ideas for the Our City, Taste and Culture sections, but I also do a little writing for the magazine, too.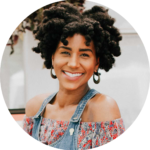 Cynthea Corfah
Staff writer
Born in Washington, D.C., and raised as an army brat, I'm an outdoorsy city girl exploring the wonders of the South one bite, shop and experience at a time. When I'm not doing yoga, tending to my plant babies or hosting a brunch, I can be found buried in a fashion magazine at the nearest bookstore or coffee shop.
At 225: I tell the people's stories. I brainstorm unique ideas and write about everything from restaurant openings to influential people in the community.

Mark Clements 
Digital content editor
I'm a Baton Rouge native who loves every dog ever, good music, beer and board games. And if you can find a way to combine any of the above, even better.
At 225: If it's digital, I do it: tweets, statuses, Instagrams, videos, that article you just read off our website. I also write things on occasion.

Collin Richie
Staff photographer
I'm is a commercial, editorial, and wedding photographer based in south Louisiana. When not behind a camera, I'm is busy restoring a 100-year-old Spanish Town home with my better half, watching too much Seinfeld, train-bound for somewhere exotic or obsessing over my four pets.
At 225: I handle the bulk of the magazine's editorial portraiture, features and food photography.
---
Advertising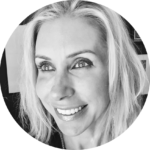 Erin Palmintier-Pou
Advertising director
I was born in Wisconsin but was way too cold, so I moved south and was raised in Houston. I came to Baton Rouge in 1993 to go to LSU. Because of my roots, I'm a big fan of Aaron Rogers, JJ Watt, and Drew Brees! I graduated from LSU in mass communications and worked for Louisiana Press Association as advertising director for 10 years. I have five kids and two labs. I am addicted to hot yoga and magazines—some of my faves include Elle Décor, Garden & Gun, and, of course, 225!
At 225: I provide custom ad solutions through our portfolio of proven products. I have a talented ad sales team, and we service amazing clients!

Rei Heroman
Senior account executive
On my bucket list: Swim with whale sharks, be a game show contestant and witness an objection at a wedding
Favorite writers: Dr. Seuss and Shakespeare. What can I say? My grandmother was a high school English teacher.
At 225: I sell, create, deadline, repeat! My job is connecting businesses with potential customers.

Manny Fajardo
Account executive
What do people say is one of your best qualities? My ability to make them laugh.
What superpower would you like to have? Telepathy. Sometimes, we may not know what people are going through or what they are thinking. I would use my power to reach out and help those who need it.
At 225: Working here is fun. I work with great people. I appreciate the value 225 brings not only to the Capital Region but also to my clients.
Jeffrey Beck
Account executive
Favorite book: Love of Life by Jack London
Favorite quote: "Begin anywhere."—John Cage
At 225: I work in such a fun environment. I love being a part of a creative team that truly desires to assist in the success of individuals and businesses in the Capital Region.

Ashley Johnson 
Account executive
What brings you happiness? I am consumed by wanderlust. Traveling to the ends of the earth and experiencing the world opened my eyes to how infectious happiness is in other cultures. Disconnecting from my typical surroundings is where I find my bliss. I have traveled to four continents … three more to go!
What TV show best describes your life? My life began as an episode of Friends. Now days it's a blend of A Series of Unfortunate Events and American Housewife. But in the end as long as it doesn't end as Orange is the New Black, it's a win!
At 225: I help advertisers connect with the Capital Region's influential professionals and consumers.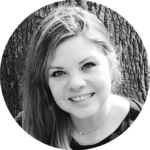 Meredith Prochaska
Advertising coordinator
Fun fact: I'm an avid reader! I'll read just about anything, from classic literature to magazines to poetry to the news. I'm happiest when I get to spend the day with a book.
On my bucket list: Visit all 50 states (almost halfway there!), and see as many other countries as I possibly can.
At 225: I love having the opportunity to work with a great team and use my creativity & attention-to-detail to help put together an awesome product every month.
---
Marketing

Elizabeth McCollister
Chief marketing officer
If you could eat one meal for the rest of your life, it would be: Pizza or French fries
Best piece of advice you've received: You were put on this earth because you are strong enough to live it. God never gives you more than you can handle.
At 225: The best part about my job is the relationships and the endless opportunities to be creative.

Katelyn Oglesby
Marketing assistant
Born and raised down the bayou in heart of Cajun country, Lafayette, LA. You typically will find me talking about my Cajun pride, how funny I think I am or asking for more Aquaphor.
At 225: It's easier to make a list of what I don't do around here. I'm involved with most departments at this company, but shouldn't every good marketing guru be?
---
Audience development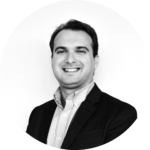 Benjamin Gallagher
Audience development director
I'm a native of Baton Rouge and graduate of LSU. Most days you can find me drinking my homemade cold-brew coffee while reading the latest tech news. I'm always up for a trivia night with friends or exploring a new local restaurant scene with my wife.
At 225: I focus on finding the top locations for our magazine newsstands and the best ways to connect with our readers.