The people who make 225 happen

Julio Melara
Publisher
Julio Melara is the publisher of 225 magazine and the president and CEO of Melara Enterprises.
---
Editorial

Jennifer Tormo
Editor
Originally from the Palm Beach, Florida, area, I'm a non-native Baton Rougean just trying to get by and learn how to peel crawfish without embarrassing myself. I have a thing for magazines, decorating and redecorating my apartment, products made by local makers, and foods that were clearly made just so they'd end up on Instagram.
At 225: I work with our team to make sure the magazine is conceptualized, written, edited, photographed, designed and social media-ed to perfection. And I do all the little things, like trying to keep this page updated. 🤷🏻‍♀️

Collin Richie
Staff photographer
I'm is a commercial, editorial, and wedding photographer based in south Louisiana. When not behind a camera, I'm is busy restoring a 100-year-old Spanish Town home with my better half, watching too much Seinfeld, train-bound for somewhere exotic or obsessing over my four pets.
At 225: I handle the bulk of the magazine's editorial portraiture, features and food photography.
---
Advertising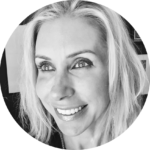 Erin Palmintier-Pou
Advertising director
I was born in Wisconsin but was way too cold, so I moved south and was raised in Houston. I came to Baton Rouge in 1993 to go to LSU. Because of my roots, I'm a big fan of Aaron Rogers, JJ Watt, and Drew Brees! I graduated from LSU in mass communications and worked for Louisiana Press Association as advertising director for 10 years. I have five kids and two labs. I am addicted to hot yoga and magazines—some of my faves include Elle Décor, Garden & Gun, and, of course, 225!
At 225: I provide custom ad solutions through our portfolio of proven products. I have a talented ad sales team, and we service amazing clients!

Manny Fajardo
Account executive
What do people say is one of your best qualities? My ability to make them laugh.
What superpower would you like to have? Telepathy. Sometimes, we may not know what people are going through or what they are thinking. I would use my power to reach out and help those who need it.
At 225: Working here is fun. I work with great people. I appreciate the value 225 brings not only to the Capital Region but also to my clients.
---
Marketing

Elizabeth McCollister
Chief marketing officer
If you could eat one meal for the rest of your life, it would be: Pizza or French fries
Best piece of advice you've received: You were put on this earth because you are strong enough to live it. God never gives you more than you can handle.
At 225: The best part about my job is the relationships and the endless opportunities to be creative.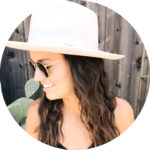 Taylor Floyd
Marketing and events assistant
Originally a Ragin' Cajun from down I-10, I moved to Baton Rouge in 2017. If it's Friday night I want to be playing shuffle board at Radio Bar, watching Ru Paul's Drag Race with friends or just cuddled on the couch with my husband and pup. My ideal diet would be crawfish, peanut M&M's and Coke Zero. It's all about balance, right?!
At 225: I help out with executing events, marketing strategies and staying on top of the many community events we sponsor throughout the year.