---
Editor's note: This article has been updated to clarify some items, including: The Marucci Sports headquarters is located off Siegen Lane. The company has a factory in China, not Taiwan. Jack Marucci is still involved with the company. All wooden bats are made in Baton Rouge.
---
The idea for Marucci Sports was born in the LSU training room.
Former Baltimore Orioles pitcher Kurt Ainsworth and Toronto Blue Jays second baseman Joe Lawrence returned to Baton Rouge in 2004 for physical training at their alma mater with LSU's athletic trainer, Jack Marucci. During their time in the training room, Ainsworth and Lawrence discovered one of Marucci's hidden talents: crafting wooden bats.
Marucci cut bats by hand in his small wood shed during his spare time. After Ainsworth and Lawrence took a test swing with one of the bats, they saw potential for something more. That same year, they created the wooden bat company Marucci. The founders started by providing bats for local baseball teams and tournaments. Eventually, players in the major leagues heard about Marucci bats and wanted their own.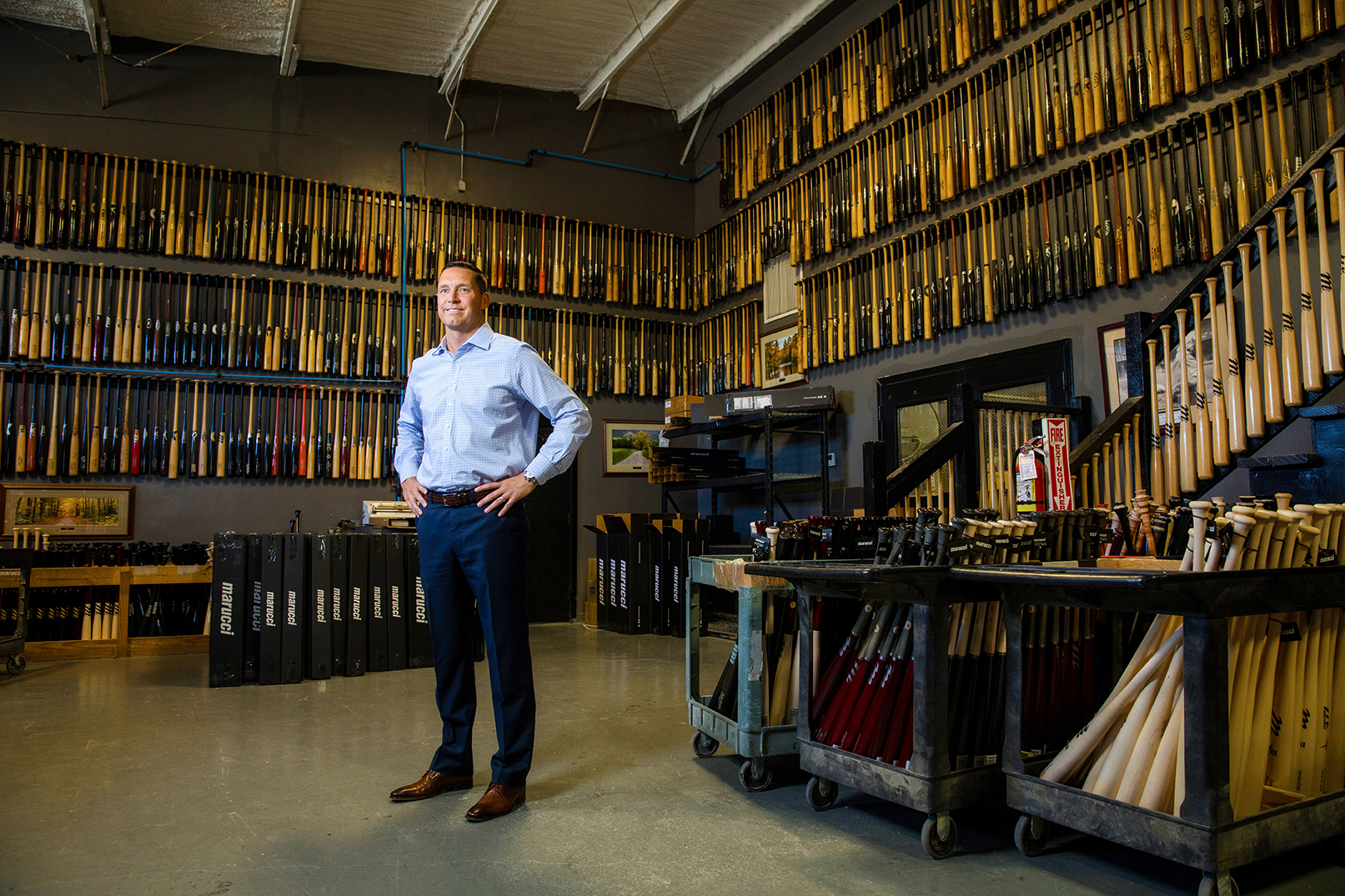 "My initial vision was that we'd be servicing the local community in tournaments and travel teams. I didn't really see it getting to the point it is now," CEO Ainsworth says. "We quickly became experts in the field."
Marucci expanded rapidly. In less than two years, the small team went from making wooden bats in a shed to a multibuilding headquarters off Siegen Lane.
In 2009, more changes happened for the company. Consumer brand entrepreneur Reed Dickens got on board to launch Marucci Sports.
Business was booming. Ainsworth and Lawrence acquired a wood mill in Pennsylvania. They started shipping wood from the mill to Baton Rouge to make their handcrafted bats. In 2013, Marucci Sports surpassed the Louisville Slugger as the top bat choice by major league baseball players. Since then, players like David Ortiz, José Bautista and Chase Utley have debuted Marucci bats during major league baseball games.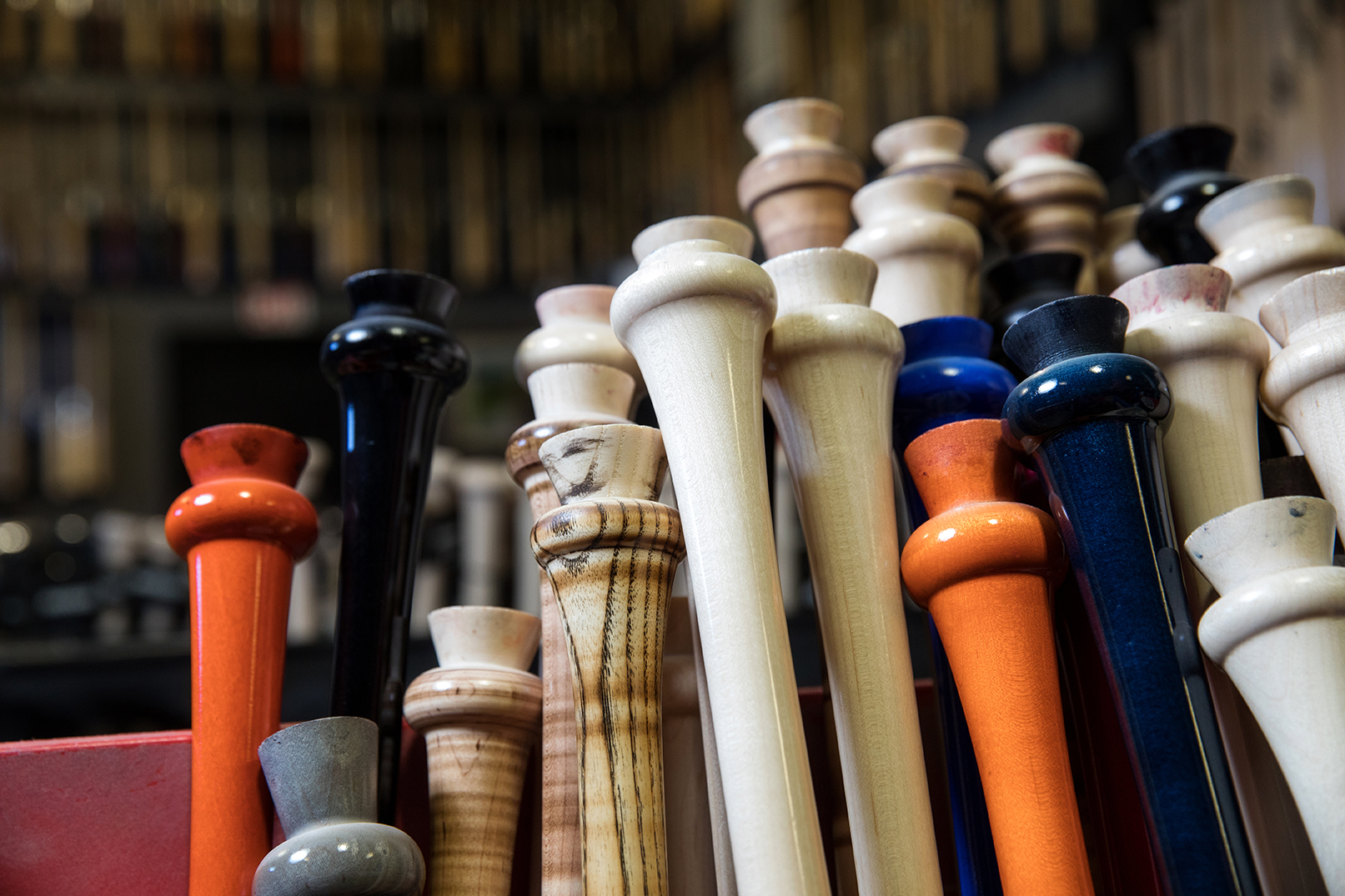 In addition to wooden bats, it makes other items such as batting gloves. In addition to direct sales to major and minor league teams, its products are sold at national chains like Dick's Sporting Goods and Academy Sports.
While Marucci Sports is rooted in Baton Rouge, the company has factories around the world, including Japan and China. As it continues to grow, the plan is to expand its headquarters or move to a larger space in Baton Rouge.
Starting next year, it will be the main equipment provider for the LSU baseball team—back on the campus where it all started.
"I love being a part of this city," Ainsworth says. "We love to recruit talent here. I've lived all over the country playing ball, but this is home. … We want the community to be proud of us, and we want to help build up Baton Rouge."
maruccisports.com
---
This article was originally published in the November 2018 issue of 225 Magazine. Click here to read about more from the Made in Baton Rouge cover story.