---
You've probably seen it on our site. Back in 2008, we created a list of 225 things to do in Baton Rouge. It featured all our city's classic restaurants, landmarks and traditions. Ten years have passed, but it's remained one of the most popular articles on 225batonrouge.com.
And while much of that original list is included in this brand-new cover story you are reading today, much of it is, well, not. Restaurants and shops have closed. New businesses have opened. And Baton Rouge has evolved beyond what any of us might have pictured a decade ago.
Included on the original list: Shopping for leather slingbacks at the now-closed Imelda's Fine Shoes's semi-annual tent sales. Checking out the local missed connections section on Craigslist (the internet was still so young, wasn't it?). There were a lot of road trips included, too.
We're proud to say we did not need to include any road trips this time around. Nearly everything on this list is within the parish or just across the parish line. Because in 2018, there are way more than 225 things to do in Baton Rouge. Here are a couple hundred to get you started.
JUMP TO SECTION:
• Outdoors & Recreation
• Food & Drink
• Activities
• Shopping & Services
• Events
---
OUTDOORS & RECREATION
We may not have mountains, but there are still plenty of spaces to hike, bike, run and climb—all within city limits
By Kayla Randall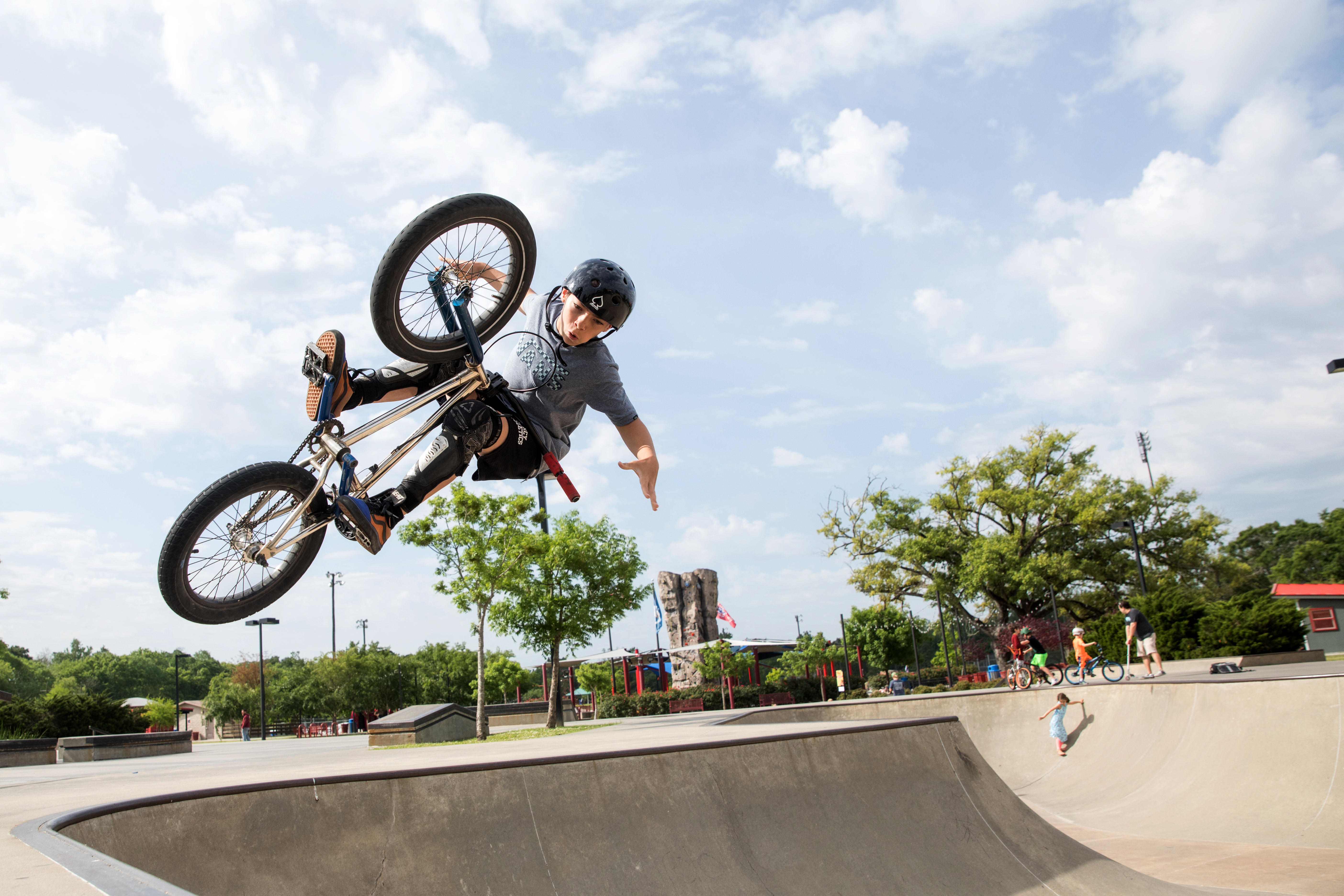 1. Get a taste of extreme sports at Perkins Road Community Park.
Catch some air in the BREC park's skate park or the BMX raceway (or just watch as the fearless bikers and skaters soar overhead). Strap on some rock-climbing gear and scale the wall like a pro. brec.org
2. Head to Scott's Bluff at Southern University for the best sunsets. Legend has it this is where the famous "red stick"—from which Baton Rouge got its name—was found.
3. Bird watch at the Bluebonnet Swamp Nature Center. Grab a pair of binoculars and try to spot barred owls and red-bellied woodpeckers. Just watch out for water snakes. brec.org
4. Learn all about Louisiana's native trees and shrubs at the LSU Hilltop Arboretum. The Highland Road facility—perfect for a stroll among shady trees you may not realize call Louisiana home—is free and open seven days a week.
5. Enjoy 144 acres of rolling greenery at Highland Road Community Park. Play everything from baseball to rugby to disc golf, or head to the observatory to look at the stars. brec.org
6. Participate in a Bio Blitz. Every year, BREC hosts events in the wilder parts of the parish to document our unique biodiversity. Bring along a field guide and a pair of boots and join a team of researchers to jot down every critter you see on your path. brec.org
7. See Baton Rouge from an aerial view with a hot air balloon ride. If you've ever wanted to fly off into the sunset in a hot air balloon like in The Wizard of Oz, now is the time. Look up Balloon Rides by Robert or Soaring Sports.
8. Go fish. Conservationists with BREC regularly stock lakes at places like the Burbank Soccer Complex and Greenwood Community Park with catfish, rainbow trout and other types of fish, so you can cast a line.
9. Party on wheels at Skate Galaxy. You can skate as long as you want—burning hundreds of calories per hour doing it. Skate Galaxy's party packages even offer a balcony VIP area. skategalaxy.com
10. Paddle your arms off with BREC's Blueways paddle launching project. Take your kayak or canoe down to the Highland Road Park launch, where enthusiasts are working on a network of clean, connected water trails along our bayous. brec.org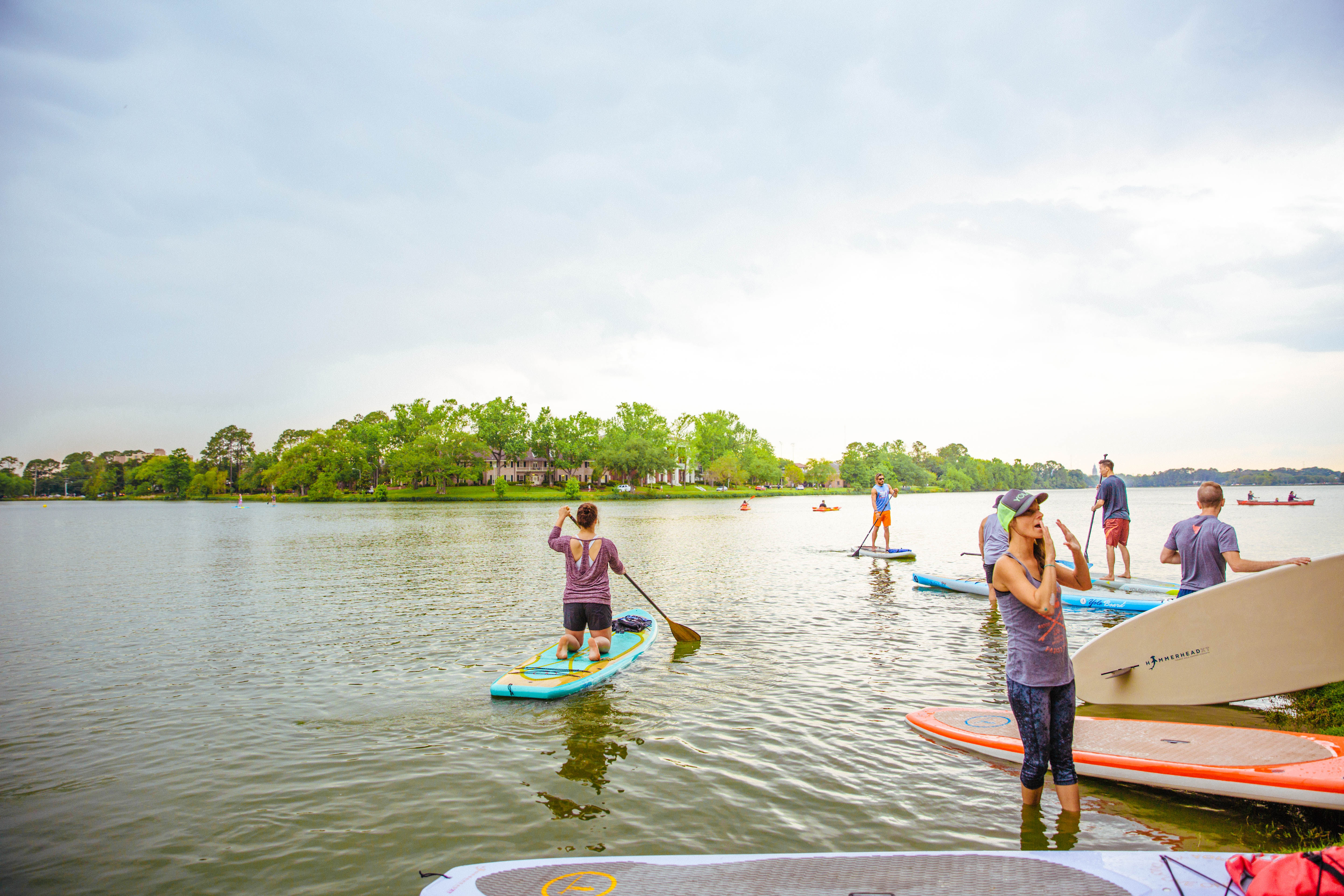 11. Get in the paddling spirit at 
Muddy Water Paddle Co.
Whether you're a beginner or pro, get your stand-up paddleboard rentals and group or private lessons. muddywaterpaddleco.com
12. Break the speed limit at the State Capitol Raceway. You can take your own car down the track or catch the speed racing Battle on the Bayou. statecapitolraceway.com
13. Take a ride on a horse at Farr Park Equestrian Center. Enjoy guided trail rides through the sprawling BREC park on River Road. brec.org
14. Discover the splendor of science and nature at the free and public Botanic Garden at Independence Park. Take a walk among flowers and plants, and see how many you can identify. brec.org
15. Cure your two left feet at BREC's dance classes. Though you can pick your poison—zumba, cheernastics, baton twirling and more—our choice is hip-hop, where you can learn to slay the latest moves and dance to your own beat. brec.org
16. Take a scenic bike trail through woods and over bluffs at Hooper Road Park and Comite River Park. The parks are just 3 miles apart along Hooper Road.
17. Go 18 holes at Webb Memorial Golf Course. It's an idyllic south Louisiana setting, with huge oak trees lining the fairways. You can also go a few rounds at City Park Golf Course, Santa Maria Golf Course, Dumas Memorial Golf Course and J.S. Clark Park.
18. Cool down at a splash pad. Find them at City-Brooks Community Park, Forest Community Park, Greenwood Community Park, Highland Road Community Park, Jackson Community Park, and Zachary Community Park.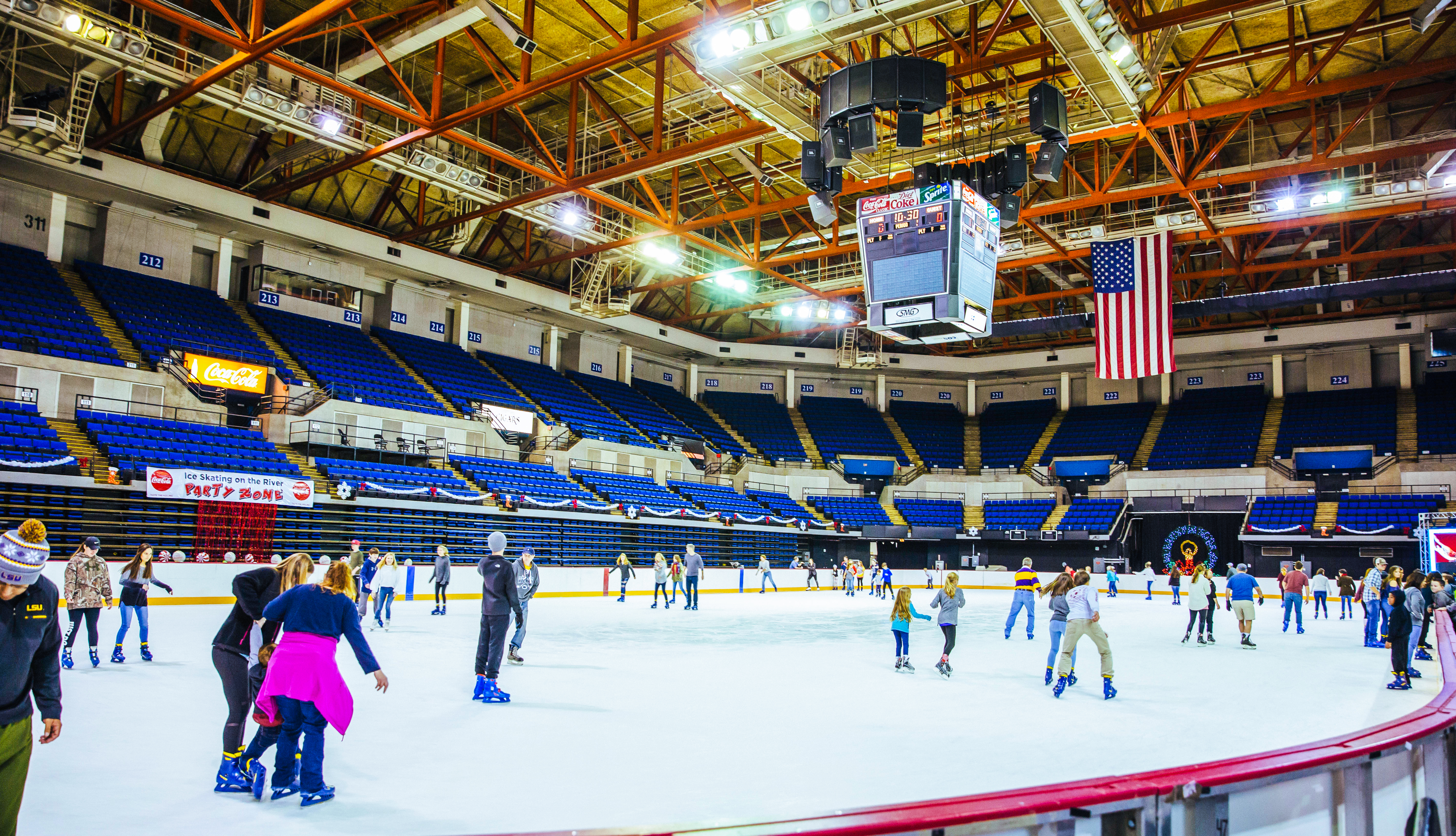 19. Pretend you're an Olympian and
get on the ice.
With the recent closing of Leo's, there's no longer a place to ice skate in Baton Rouge. So, get your fill during the holidays at the River Center's Skating on The River event in December and early January. raisingcanesrivercenter.com
20. Play disc golf at Greenwood Park in Baker. It's a super dope sport in which players throw a disc at a target instead of using a ball and clubs. brec.org
21. Climb to the top at Uptown Climbing. With a mantra like "Don't just sit there—Get UP," it is the cream of the indoor rock climbing crop. It accommodates everyone, with every age, body type and experience level. uptownclimbing.com
22. Cycle or stroll through the Downtown Greenway. The completed North Boulevard Promenade section is one of the most picturesque paths downtown. The full 2.75-mile trail-in-progress aims to provide Baton Rougeans with a safe option to get around the city. downtownbatonrouge.org
23. Go ahead and jump at one of the city's two trampoline facilities. Head to Sky Zone Trampoline Park or Area 51 Extreme Air Sports to jump around.
24. Cycle down the Baton Rouge Levee Bike Path. Not only is it great for cycling, it's also accessible to all your favorite downtown attractions, from the Louisiana Art & Science Museum to the Old State Capitol.
25. Work out at the newly improved North Sherwood Community Park. It features outdoor fitness equipment and nearly 200 planted trees. Independence Community Park also boasts outdoor fitness equipment, as well as a large pavilion for rentals.
26. Get social with your dog at local dog parks. There are many in town, like Raising Cane's Dog Park at City-Brooks Community Park, which includes dog play areas, benches and water stations. Check out Burbank Dog Park, too, which even includes a wash station to clean up your pup. brec.org
27. Float through the day on a tube in the lazy river at Liberty Lagoon. It's more than 435 linear feet of a watery good time, plus there is plenty for the kids to do while you relax. libertylagoon.com
28. Pull a Spanish Town flamingo out of City Park Lake. The annual arrival is always a surprise, so keep your eyes on social media (and your eyes peeled as you pass the lakes on the interstate). Come prepared: You will need a canoe to pull a flamingo out of the water.
29. Convert green space into citrus orchards with citizen group Baton Rouge Green's City Citrus. Volunteers establish and care for mini orchards near businesses, churches, schools and libraries. The Earth, and your community, will thank you. batonrougegreen.com
30. Make yourself feel a little less like you're in the Sahara Desert and a little more like you're in a tropical getaway by visiting your local pool. Luckily, there are tons to cool off in, like the ones at City-Brooks Community Park and Howell Community Park. Here are 25 more ideas.
31. Watch a performance by the Baton Rouge Fire Guild's collection of fire-spinning artists on Friday nights. Just be careful out there, pyromaniacs. Find them on Facebook.
32. See the Mississippi River crest downtown. It's an annual rite of spring in Baton Rouge: watching the river come dangerously close to topping the levees as rainwater and snowmelt from up north make their way dowstream. Most times, the Baton Rouge letters on the levee are completely submerged.
33. Take in the view at LSU and City Park lakes. They are perfect for jogging, biking, or picnicking at the city's only beach: Milford Wampold Memorial Park.
34. Tag, you're it! Round up your friends for a game of laser tag. Gamers at Laser Tag of Baton Rouge don't play laser tag; they live it. Play hard with the essential, state-of-the-art laser tag experience. You can also find laser tag at Skate Galaxy, Quarters or Cajun Laser Tag.
35. Become a kid again (or maybe just bring your kids) at
Blue Bayou/Dixie Landin'.
Born-and-raised Louisianans all remember the commercials, right? They always featured footage of kids having a blast at the water park that just made you want to go. Well, the parks are open for summer, so now's the time to hop on a thrill ride or take a dive down a water slide at the park. bluebayou.com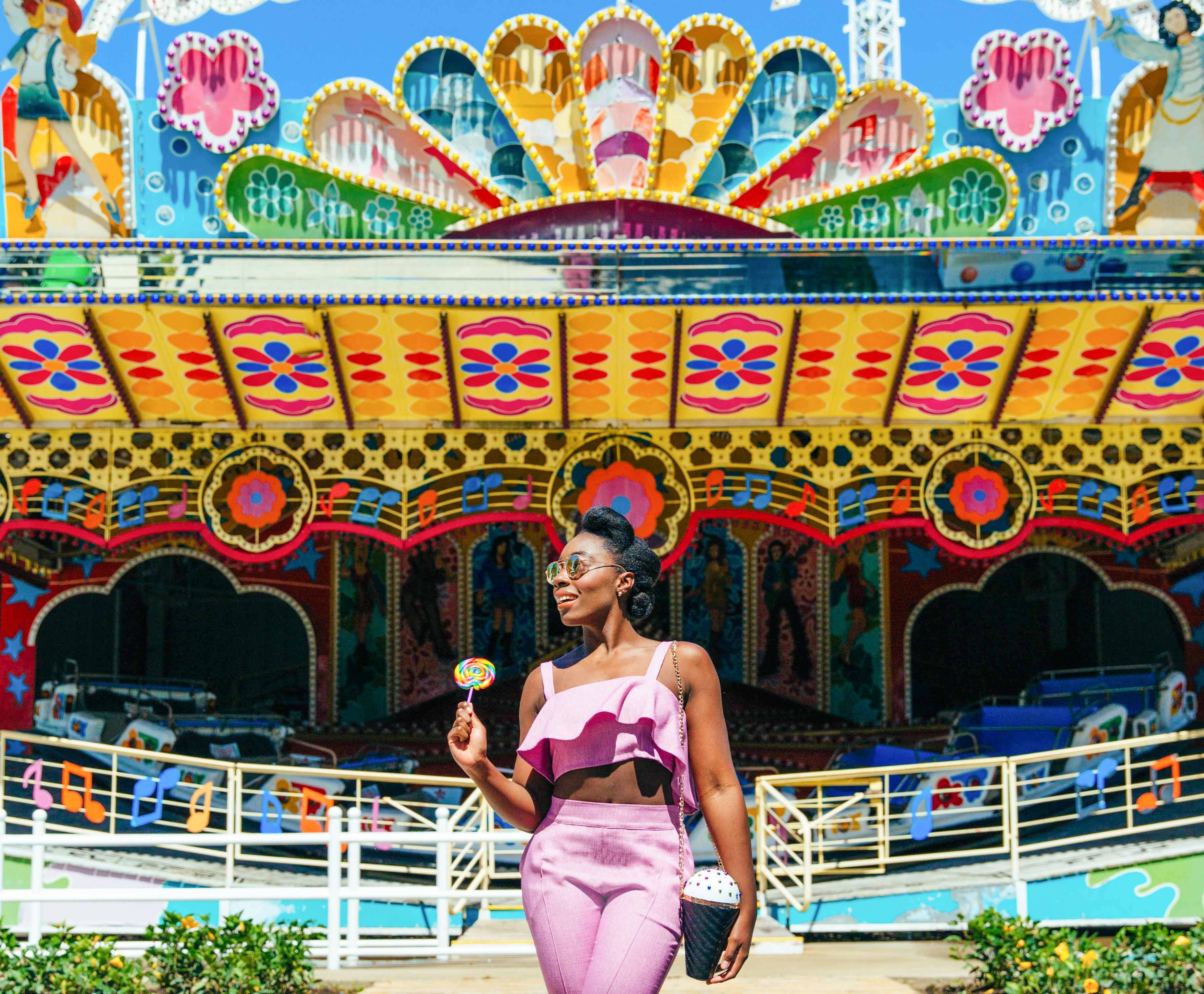 FOOD & DRINK
OLD SCHOOL
If you haven't had these classic Baton Rouge experiences, have you really lived in Baton Rouge?
By Maggie Heyn Richardson
36. Get legit local ice cream, meats and cheeses at the LSU Dairy Store. Open weekdays in the heart of campus, the LSU Dairy Store's products are made by LSU AgCenter students. The ice cream is a must-try. lsuagcenter.com
37. Switch up your lunch break plans and head to Am Mart. Get the pressed Cajun turkey sandwich at this Nicholson Drive convenience store long known for its inexpensive pressed sandwiches. Find it on Faacebook.
38. Eat biscuits for breakfast, lunch and dessert. With a smokehouse and a broad Southern menu, Frank's feels like diner heaven. But what you really come for are the self-described world-famous biscuits. Order them with breakfast, doozied up with grilled shrimp and Creole sauce or chicken fried steak, or stuffed with fruit filling and topped with whipped cream. franksrestaurantla.com
39. Earn your rite of passage at the Pastime Restaurant. It has been a staple for more than 70 years, thanks to its easy vibe, thin-crust pizza, po-boys and more. Stop by on game day and order a Big Ragoo, a meat-centric pie with ground beef, pepperoni, hot sausage and Canadian bacon. pastimerestaurant.com
40. Order like a president at Poor Boy Lloyd's. When President Barack Obama visited Baton Rouge, he stopped at downtown's po-boy HQ, Poor Boy Lloyd's. He ordered two oyster po-boys, a shrimp po-boy, red beans and rice, and boudin balls. poorboylloyds.com
41. Feel the love at Zeeland Street Market. Slow-cooked for hours, Mama's pot roast is an anchor item at the family-run restaurant in the heart of the Garden District/Perkins Road area. Owner Stephanie Phares and her team cook real food at this neighborhood hotspot, which specializes in big, cheery breakfast plates and a rotating menu of daily specials. zeelandstreet.squarespace.com/
42. Go Old World at Pinetta's. Open on and off since 1962, this European restaurant has charmed diners with a dimly-lit interior that's straight out of The Godfather. Chianti bottle garlands and Old World figurines grace the walls, while Italian opera plays. Its red gravy recipe takes several days to complete. Find them on Facebook.
43. Stop and smell the shawarma. The Baton Rouge food experience isn't complete without a fix of chicken shawarma, feta salad, baba ghanoush, rosewater-spiked iced tea and other Lebanese mainstays. Since the '80s, Mediterranean restaurants have taken root in the community, and their momentum hasn't faded. Try spots like Albasha, Atcha, Akasha, Almaza, Arzi's, Serop's and others.
44. Enjoy sports and seafood at Mike Anderson's. Its founder was an LSU All-American, and its menu has been charming diners for decades. Order the 2-2-2, a medley of oysters Rockefeller, Bienville and Italian, then move on to the famed Guitreau, grilled mahi mahi with a crawfish, shrimp and mushroom wine sauce. mikeandersons.com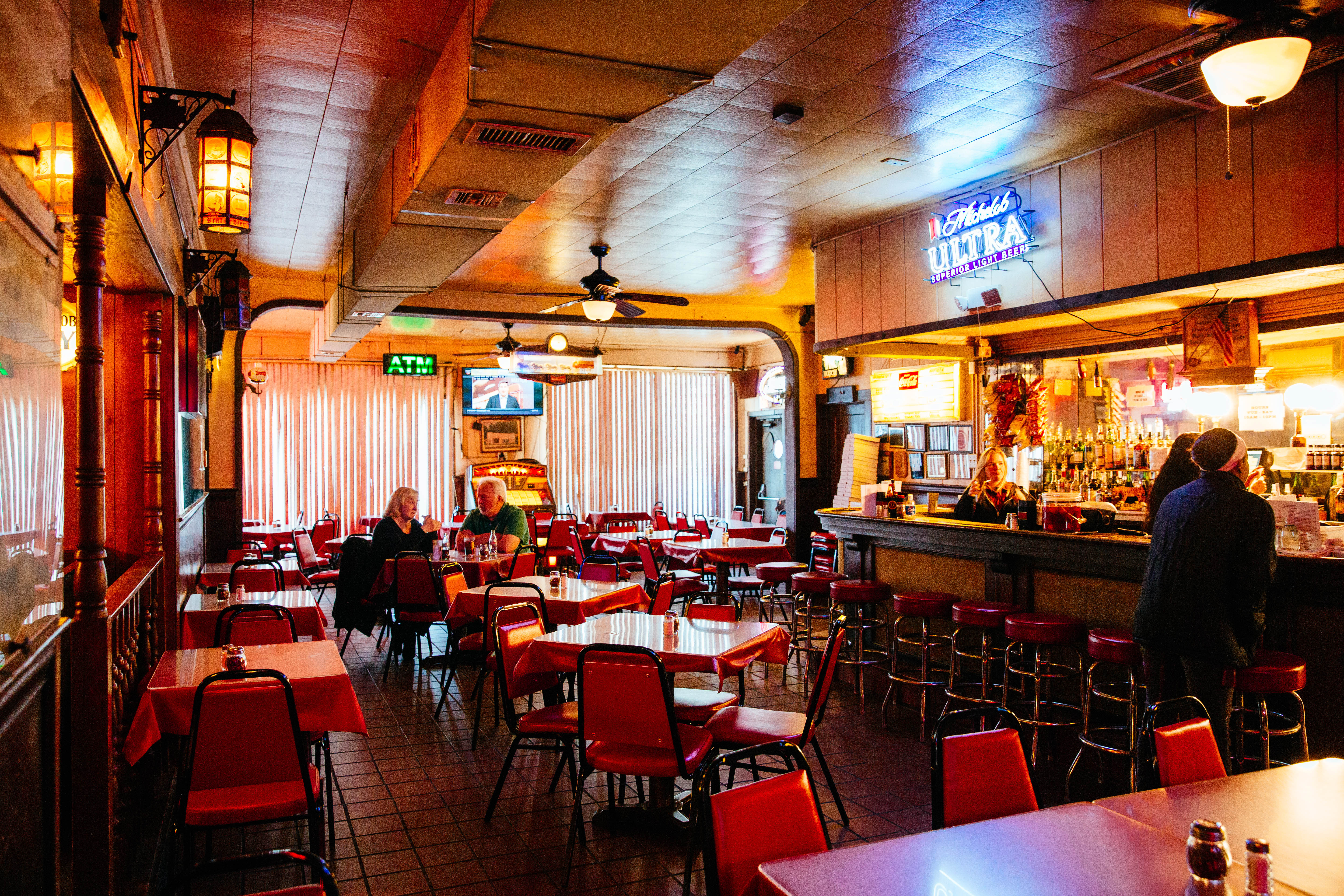 45. Embrace the
rectangular pizza

at Fleur de Lis Pizza.

The restaurant has its quirks, but that's why we love it. For one: Don't even think about substitutions. They don't exist here, and neither do credit cards. One of its most popular items is the Round the World pizza, a reliable, thin-crust Roman pie with anchovies, Italian sausage, mushrooms, pepperoni, salami and onions. fleurdelispizza.com

46. Get a taste of timeless New Orleans at Galatoire's Bistro. The original Galatoire's Restaurant on Bourbon Street has been fundamental to the local food scene for more than a century, and the only other location is in Baton Rouge. Order the turtle soup au sherry. galatoiresbistro.com

47. Up your tolerance at Duvic's. From Pink Devils to French Kisses, the martini menu screams "game on." The bartenders at this Perkins overpass area dive will grant your wishes, whether they're shaken, stirred, on the rocks or straight. duvicsbar.com

48. Shop the independents. Most American cities are overrun with supermarket chains, but the Capital Region is flush in independent grocers. Shop Calandro's, Matherne's, Alexander's, Calvin's, Bet-R, Ralph's, Rouses and others to find the latest local products, fresh prepared meals, seafood, experienced meat cutters and first-name-basis service.

49. Brave the inevitable sugar-dusting that will happen to your clothes at Coffee Call. Its bustling vibe and friendly menu make it a perfect spot for those late-night cravings for beignets and café au lait. Find them on Facebook.

50. Get a Fresh Strawberry Cake at Ambrosia Bakery. It makes specialty cakes and sweets but is best known for its trademarked Fresh Strawberry Cake: four yellow layers with a creamy filling and frosting made with chunks of Louisiana's favorite fresh fruit. ambrosiabakery.com

51. Take advantage of our drive-thru daiquiri culture. South Louisiana didn't invent the Styrofoam "go cup," but we've perfected its application, especially when it holds a daiquiri. Local tradition demands stopping at spots like Daiquiri Café or Zippy's to procure one (or more) on warm spring nights. Combine it with a sack of boiled crawfish outdoors for total bliss. Just don't drink and drive.

52. Pick your produce at the Red Stick Farmers Market. You'll know your produce and products are coming from regional farms and companies. Three weekly locations make it easy to stock up on our year-round bounty of fruits, vegetables, breads, eggs and dairy, meats and seafood, and more. breada.org

53. Taste the difference that handmade, small-batch pasta makes. D'Agostino Pasta Company's high-quality, dried pasta comes in all sorts of fun shapes, including LSU-themed for tailgate pasta salads. dagostinopasta.com

54. Return to The Chimes. There's something about this hotspot that never goes out of style. Belly up to the bar and sample one of hundreds of craft and global beers, nosh on oysters, and sink your teeth into Cajun staples. thechimes.com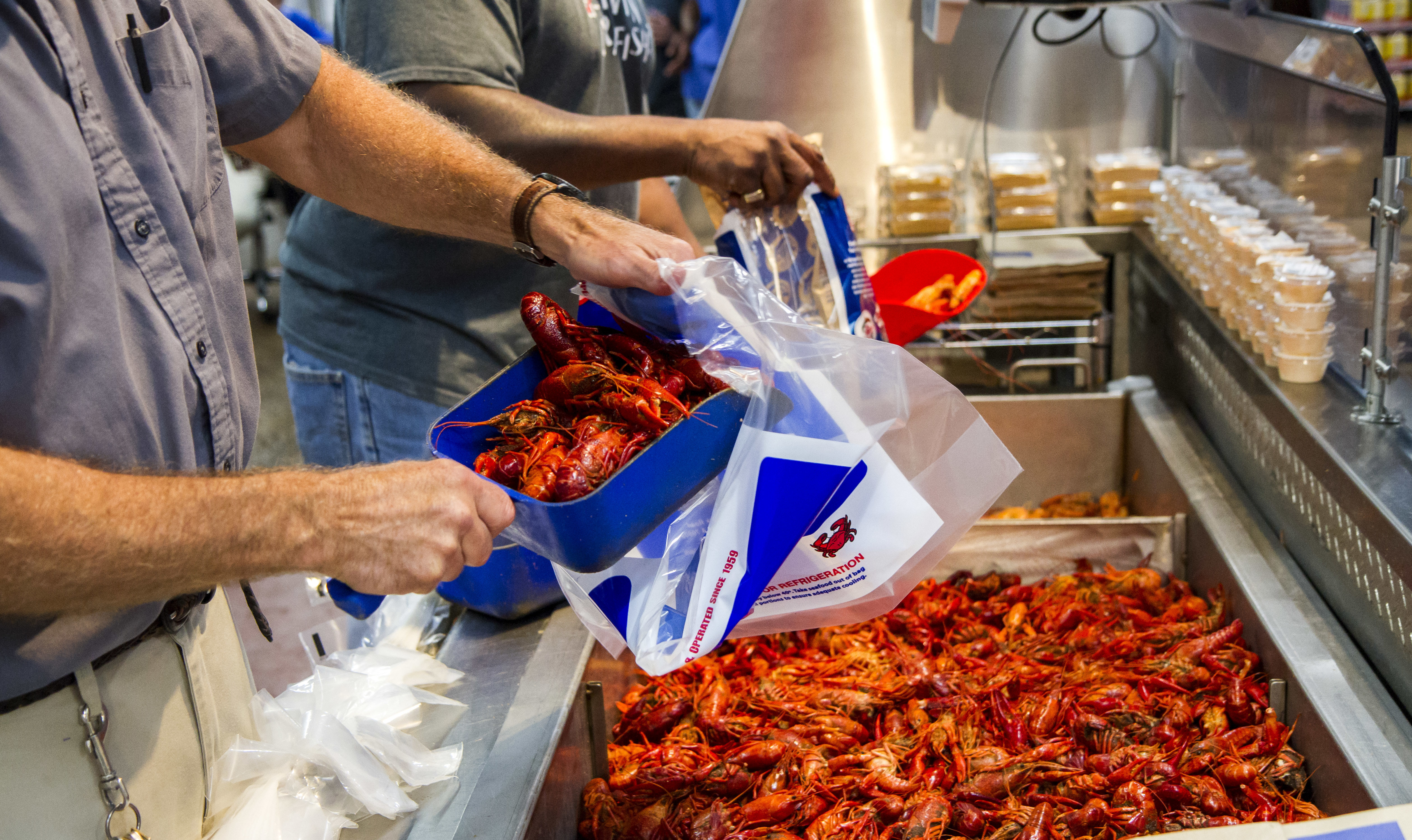 55. Tour
Tony's Seafood.
An absolute must for out-of-town visitors and locals alike, Tony's has everything from fresh local seafood to live catfish to plate lunches. Pick up a medley of fried seafood, boudin balls, boiled crawfish and the best priced jumbo lump crabmeat. tonyseafood.com
56. Soak in the charm of DiGiulio Brothers. Low lights and the cheery murmur of happy regulars define this Perkins overpass area anchor. Order from the lineup of reliable Italian specialties and don't miss the signature jaw-puckering house salad or the veal piccata with a side of pasta with garlic, olive oil and parsley. digiulios.com
57. Get Monjunis sweet red sauce. Monjunis Italian Café & Grocery routinely gets high marks for its sweet and tangy red gravy, with 225 readers voting it Best Red Sauce in 2016 and 2017. The Louisiana-based Italian restaurant has used the same recipe for decades. Savor it for dinner over tender meatballs or in lasagna, then take home a jar for your own creations. monjunis.com
58. Say Hallelujah at Juban's. Juban's stuffed and flash-fried soft shell crab is a requisite on the local food tour, as is the Creole eatery's popular redfish Adrian, a pan sautéed fillet with lump crabmeat, mushrooms, scallions and sauce meunière. Round them off with a glass of honey bourbon and a slab of bread pudding. jubans.com
59. Savor the vinegary barbecue sauce at Jay's BBQ. It's like mother's milk to native Baton Rougeans, and if they're living elsewhere, a stop at this longtime eatery is essential when home. Get the chopped beef sandwich and a side of slaw. jaysbbq.com
60. Order your doberge half-and-half at Baum's Fine Pastries. Open since 1934, a must-try at Baum's is the doberge cake, the south Louisiana version of a Hungarian pastry in which thin layers of cake are stacked with either chocolate or lemon filling and frosting. Try both in a half-and-half cake. baumspastries.com
61. Get your fix of Mexican—with a Louisiana twist—at Mestizo. The restaurant has pushed the boundaries of traditional Tex-Mex into fresh territory. Order yummy stuff like crawfish enchiladas, or go healthier with veggie-centric items. mestizorestaurant.com
62. Count the dollar bills on the ceiling while you wait for an old-school burger at George's. Fans of this Perkins overpass area anchor know that to order, you walk up to the bar and scribble down your preferences. The straightforward burger, set off by shredded lettuce and creamy mayo, is plenty satisfying. georgesbr.com
63. Pick up fresh or smoked links, hogshead cheese and cracklins at Jerry Lee's. This Greenwell Springs outpost is famous for its freshly made boudin, crafted on site. jerryleescajunfoods.com
64. Keep the glass on Wednesday pint nights at the Bulldog. Draft freaks know the Bulldog is the place to be for pulls of your favorite beer. Get 50 cents off pints on weekday happy hours. bulldog-batonrouge.draftfreak.com
65. Enjoy Cane's from the first location. The 370-plus bright and shiny Raising Cane's locations in the U.S. and Middle East all spring from the original Cane's at Highland Road and State Street. Charmingly worn and forever young, the "Mothership," turns out box after perfect box. raisingcanes.com
66. Feel the brews at a local coffee shop. No need to go to Starbucks when we have so many locally owned places. Highland Coffees and Teas coffee shop by LSU has long been known for its quality coffee roasted on site and a peaceful vibe. Order a dark roast, or head to a CC's Coffee House, Brew Ha-Ha or Garden District Coffee to also support local.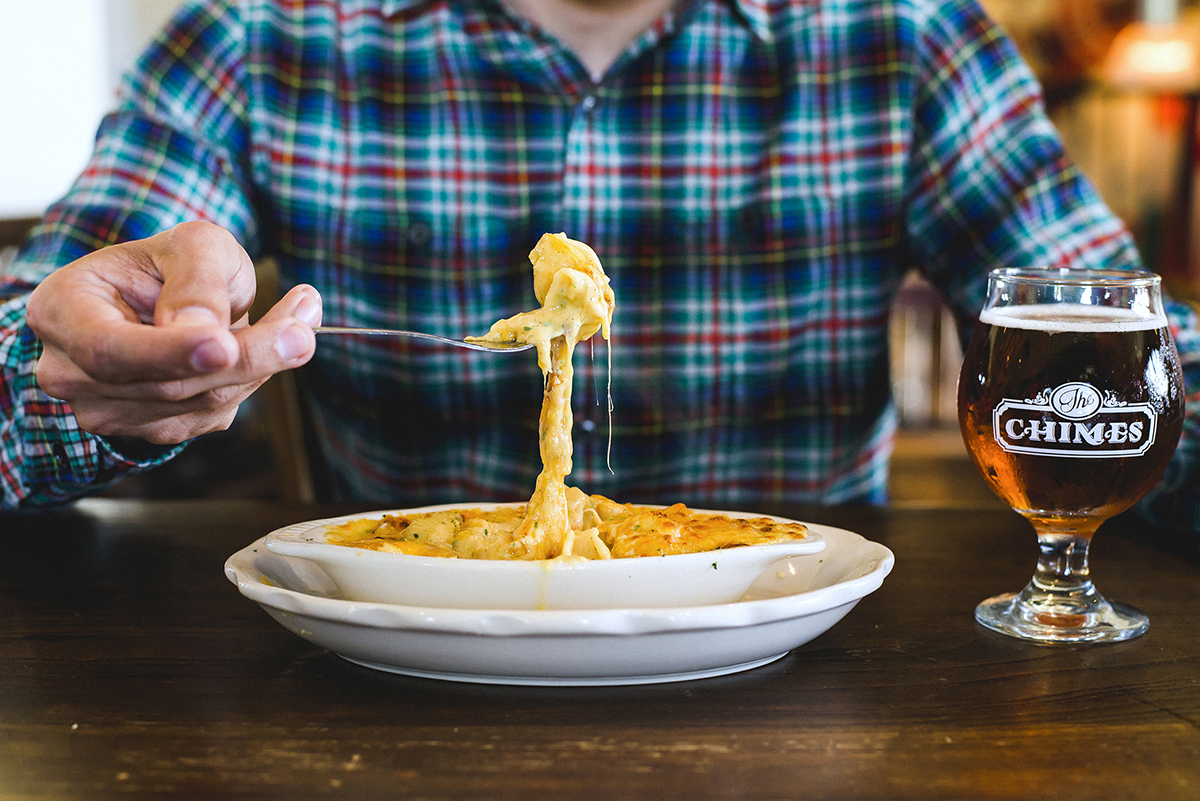 67. Get your fill of the city's richest comfort food.
Getting out for adventures, admiring art and basking in nature all have their place on a Baton Rougean's agenda, but sometimes it's just about that warm and happy feeling in your stomach. Some days, all you want to do is order up a plate (or paper carton or styrofoam to-go box) of your favorite comfort food. Here are some recommendations of food to feed your soul.
—KACI YODER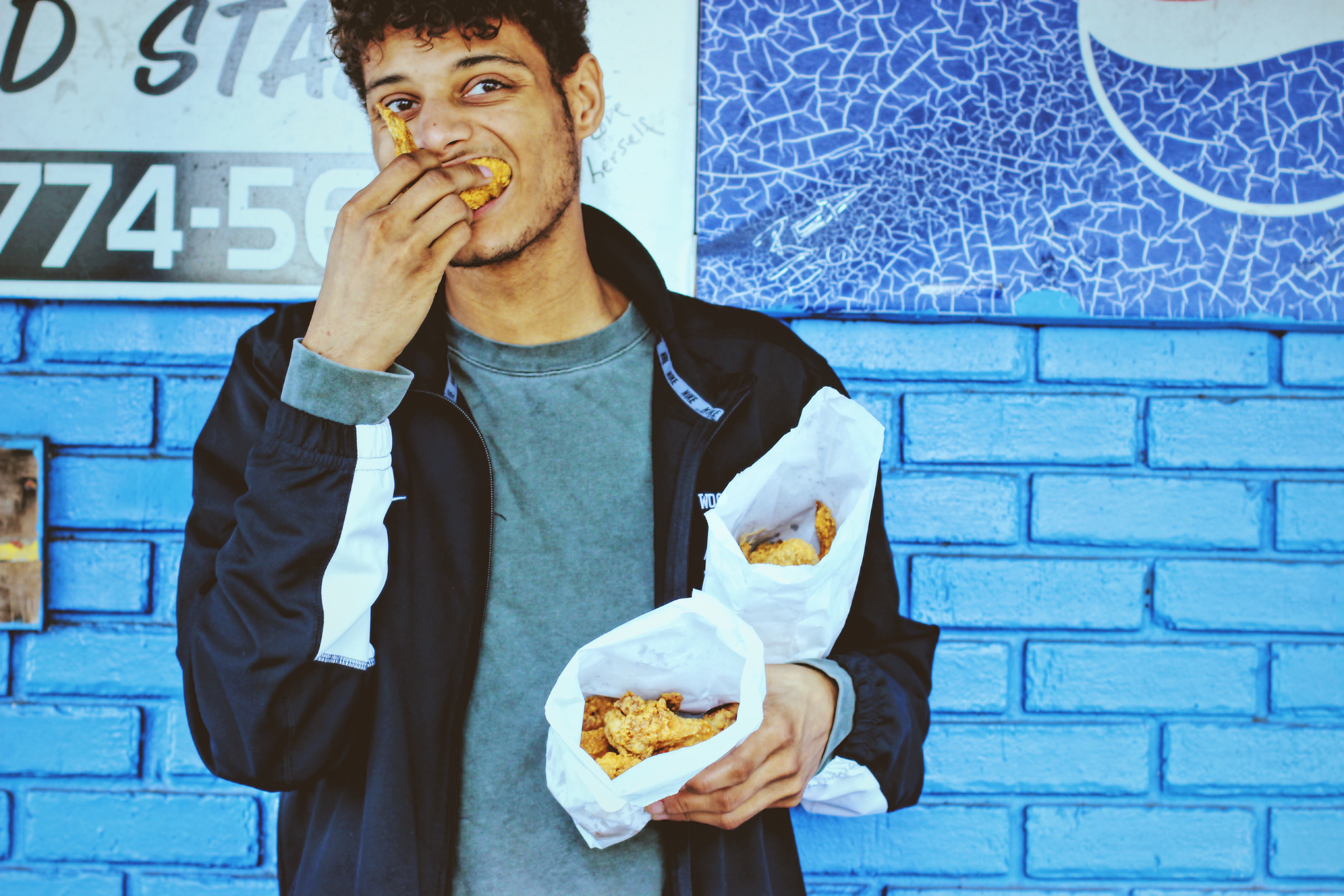 68. Brave the line for a taste of Triplet's Blue Store
fried chicken.
Sold in convenience store splendor on both Plank and Highland roads, this hidden gem attracts followers from throughout the region. Find them on Facebook.
69. Take your out-of-town friends to Parrain's to gorge on Cajun food. Heaping fried seafood platters, po-boys heavy with shrimp, oysters and catfish, cold oysters on the half shell, gumbo and other Cajun specialties make this rustic eatery a winning spot for locals and visitors. parrains.com
70. Have your sandwich dressed and pressed at Inga's. Drop into the cozy, classic campus spot for your favorite combination sub. Note Inga's signature touch: a shake of oregano and slivers of onion. Find them on Facebook.
71. Order up chargrilled oysters at Mansurs on the Boulevard. The romantic bar is a great place to stop off for a glass of wine and a dozen fresh Gulf bivalves shellacked with buttery, cheesy and herby toppings. mansursontheboulevard.com
72.  Try to stop eating Village Bread. There's lots to choose from on Little Village's menu, but a must try is the buttery, garlicky, pull-apart Village Bread, a wickedly delicious loaf. littlevillagebr.com
73. Unwind with sunset cocktails at Tsunami. There's no better restaurant to watch the sunset. Order a drink, and watch life unfold on the majestic Mississippi River. servingsushi.com
74. Enjoy elevated Southern comfort food at Beausoleil. Chef Nathan Gresham has been a pioneer in creative food with local ingredients. Try the deftly prepared fried oysters, set off by truffle oil and grated Parmigiano-Reggiano. beausoleilrestaurant.com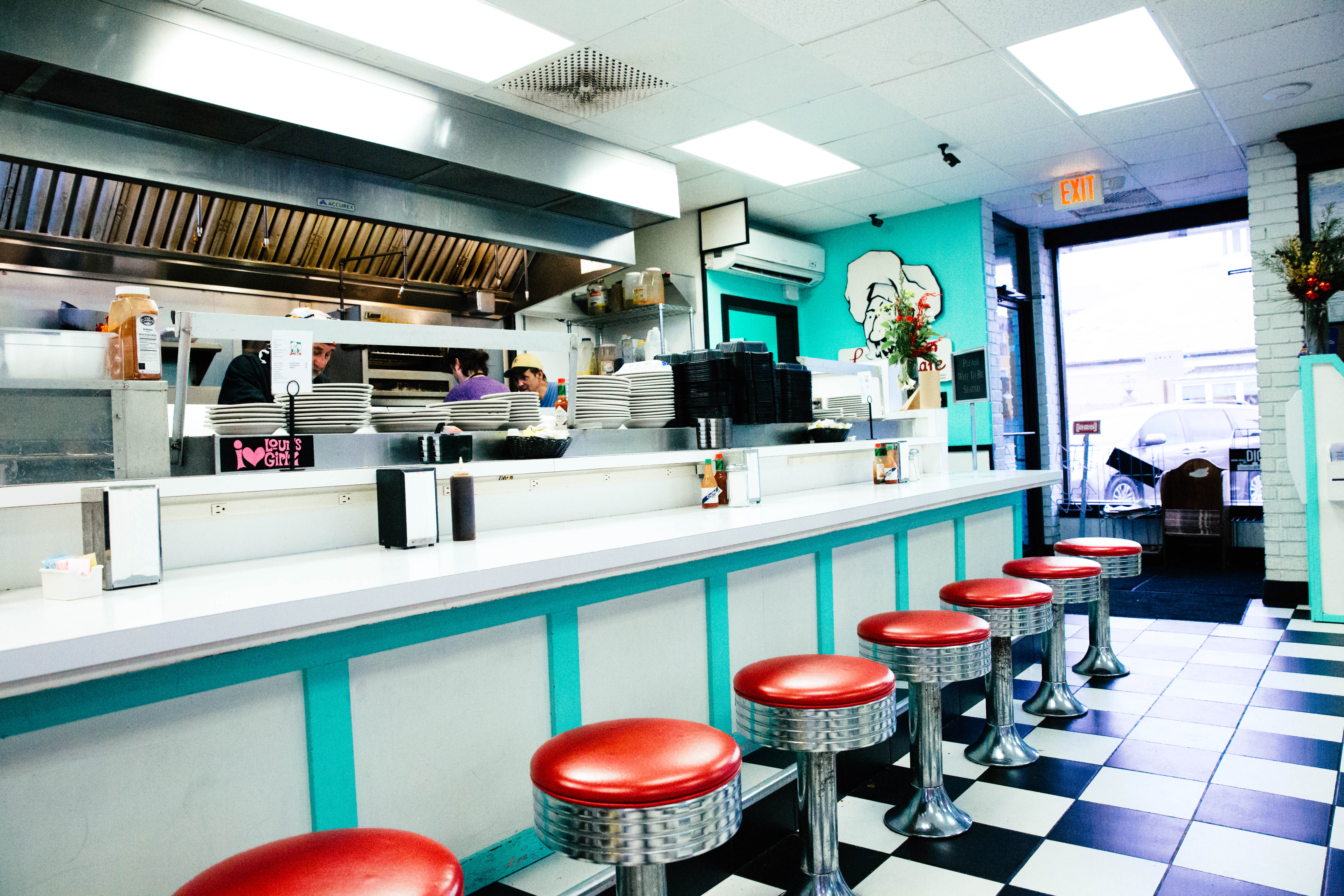 75. People watch over animal pancakes at
Louie's.
The diner is the stuff of Baton Rouge late nights, where a crowd of revelers falls into a Big Cheesy Lou or a veggie omelet after the watering holes close. It's equally busy for lunch or breakfast. louiescafe.org
76. Go back in time at Doe's. First launched in Greenville, Mississippi, in 1941, Doe's has a deep, rich history. Savor Delta-style beef tamales, fresh-cut steaks and classic cocktails like the expertly prepared Ramos Gin Fizz. doesbatonrouge.com
77. Sharpen your skills at The Louisiana Culinary Institute. The school turns out talented new chefs, but it also helps regular folks hone their chops through weekend leisure courses. Learn about knife skills, bread-making and more. lci.edu
78. Read your way through local cookbooks. For inspiration on what to cook next, or for some historical context about Louisiana's emblematic food culture, pick up a book by a local chef, blogger or food journalist. Start with Chef John Folse and Holly Clegg, and work your way through many titles published by LSU Press. lsupress.org
79. Get the redfish at Ruffino's. It's prepared on a cedar plank, giving it a woodsy note that's complemented by fresh pesto, a shingle of tomatoes and a drizzle of balsamic glaze. ruffinosbatonrouge.com
80. Get rustic at Roberto's. Located just far enough from the center of town to feel like you're getting away, Roberto's is a great place to enjoy a leisurely dinner. The eatery, situated in a former mercantile, delivers reliable Cajun comfort. robertosrestaurant.net
81. Savor homemade pasta at Nino's. The pappardelle used in the pasta Lombardia is made fresh. So is the spaghetti in the chicken puttanesca. Such is the commitment of Chef Elton Hyndman to scratch-made items and locally sourced ingredients at his cozy Italian eatery. ninos-italian.com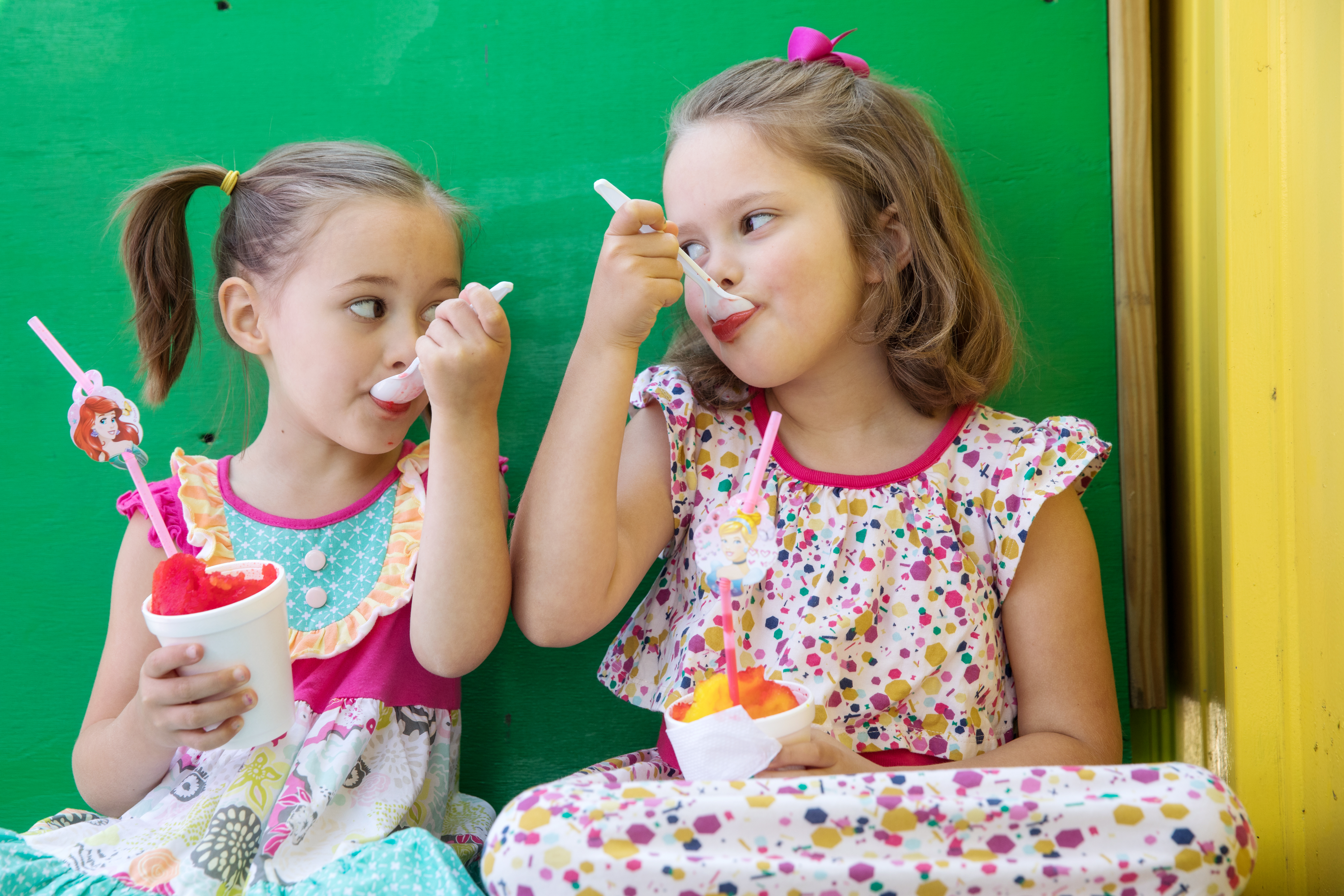 82. Try as many snoballs as you can.
By springtime, Baton Rouge is already snowed in. Wait—hold the "w." Here, the only avalanche we have to worry about is the influx of snoballs warm weather brings.
At stands across town, kids and adults cool off from the 90-degree weather with south Louisiana's most famous frozen dessert.
And oh, the possibilities. Each menu offers hundreds of combos of flavors and toppings. There's ice cream stuffed between layers of syrup-drenched shaved ice. Condensed milk or morsels of cheesecake contribute creaminess. Slices of fruit add freshness. Add Nerds and sprinkles to really turn your snoball into a party.
Whatever you're craving, that colorful stand down the street probably serves it.
—JENNIFER TORMO
Check off these snoballs as you go: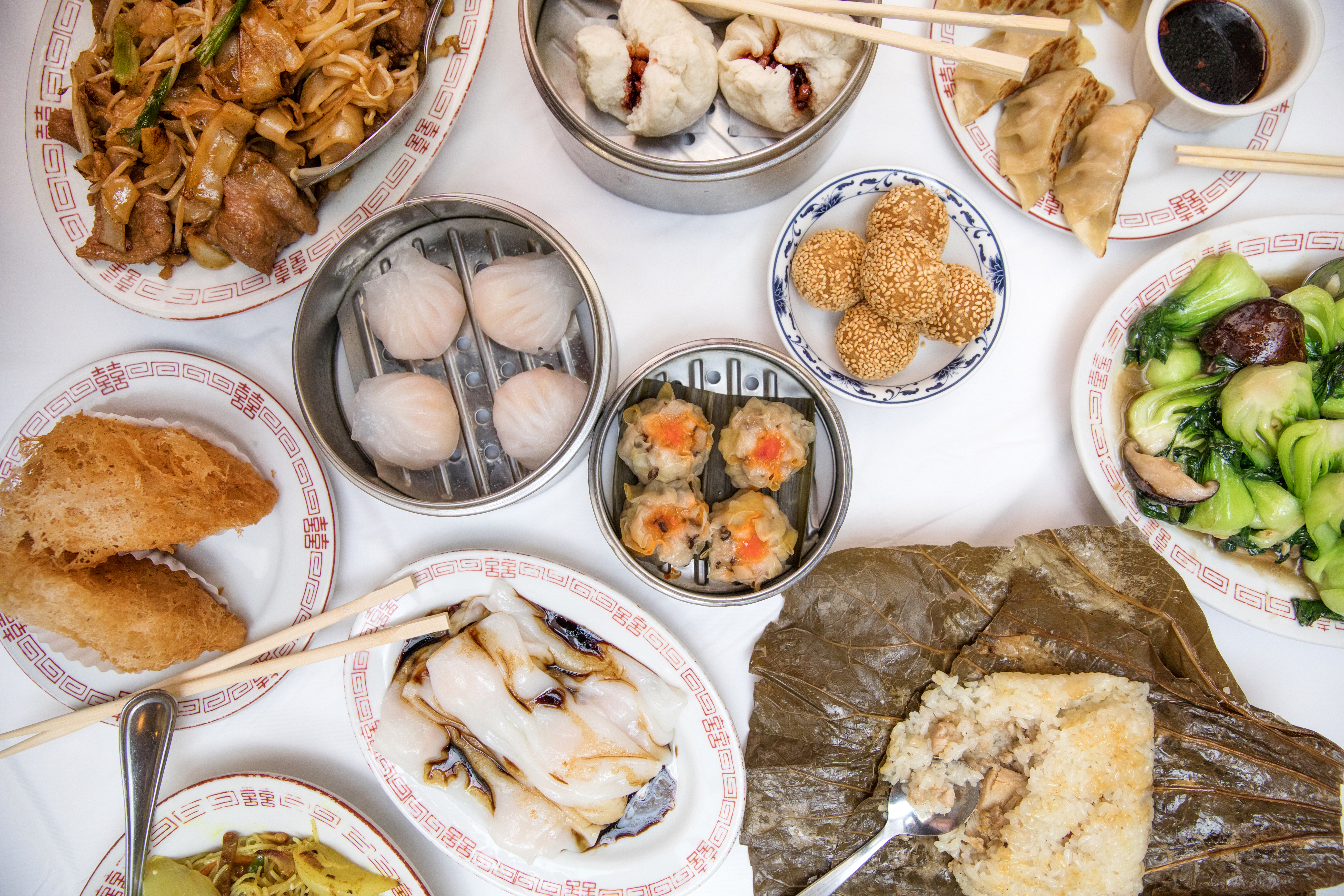 83. Expand your palate with international food.
If you've exhausted Baton Rouge's offerings of po-boys, fried seafood platters, burgers and fries, there's still plenty of food to try—just venture beyond your borders. Take an around-the-world food tour of the city's most vibrant and horizon-broadening flavors.
—KACI YODER
Four local eateries making international food feel a little less foreign:
Three dishes to try from three different continents
You've almost definitely tried Chinese, Italian and Mexican food, but you can find cuisines from all over the globe right here in Baton Rouge if you know where to look. Set your sights on sampling a cuisine or restaurant you've never tasted before.
---
FOOD & DRINK
NEW SCHOOL
Baton Rouge's culinary scene is more colorful and dynamic than ever. Here's a look at its more recent additions, from craft cocktails to food trucks to cupcakes and doughnuts galore
By Maggie Heyn Richardson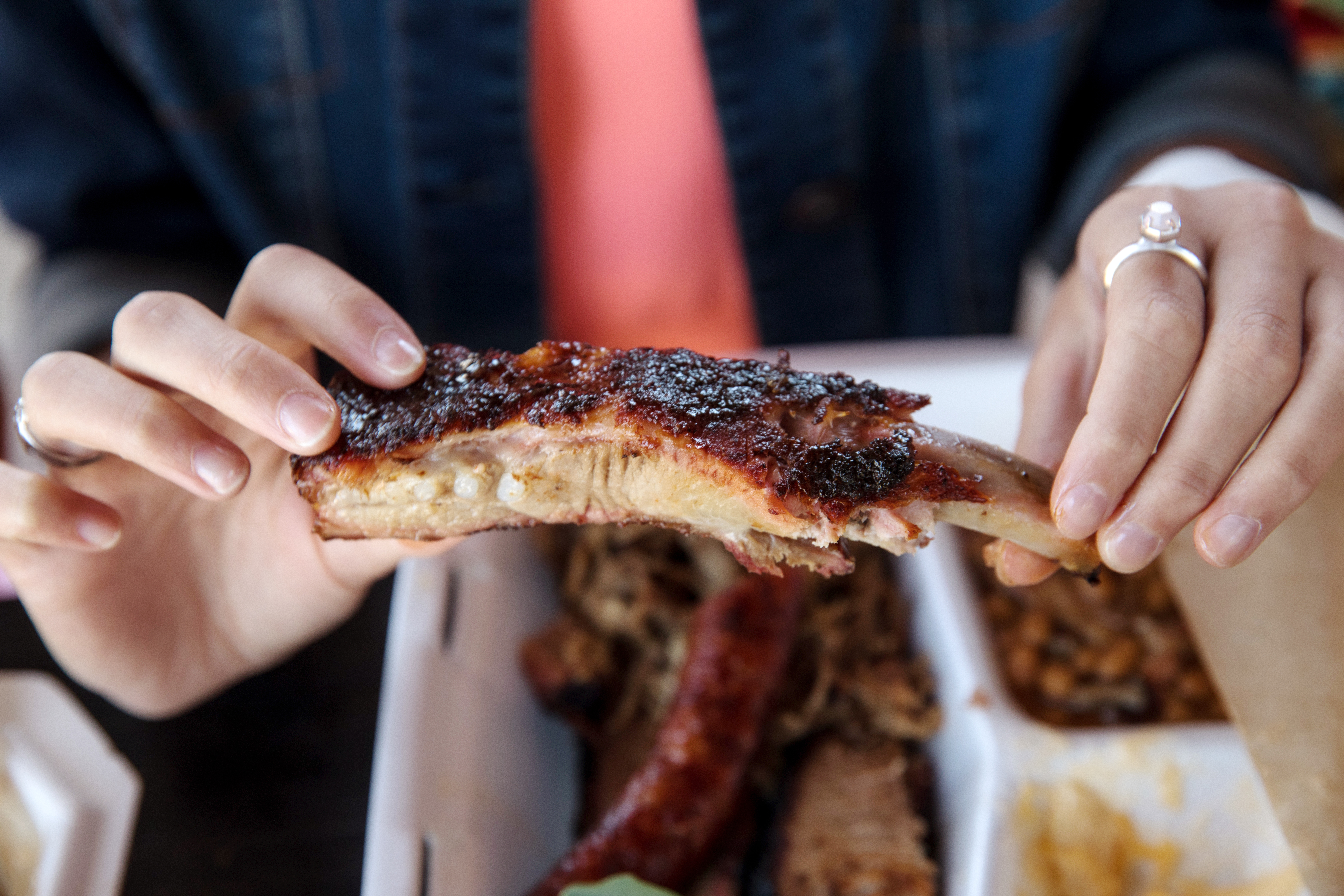 84. Be like Zuck and eat at
Smokin' Aces.
Facebook co-founder Mark Zuckerberg visited Baton Rouge last year, and he followed his nose to Smokin' Aces. The Mid City barbecue shack offers up an outstanding pulled pork, but it's equally hard to resist the brisket and barbecue sauce-topped Crazy Fries. smokinacesbarbeque.com
85. Reserve a spot at one of Matherne's Market's monthly wine dinners. They're held in the downtown supermarket's Bistro Room. The five-course menu is served with domestic and global varietals intended to help you stretch your wine awareness. mathernes.com
86. Explore new parts at Iverstine. As a butchery that processes whole, humanely raised pigs and cows, Iverstine offers all sorts of cuts for cooking. Pick up loins and chops for light-touch preparation, and flavorful utilitarian cuts for low and slow braising. Find house-made sausage and soup bones, too. iverstinefarms.com
87. Play Cocktail Roulette at Olive or Twist. Offer up your flavor preferences, and the bartenders convert the data into something fitting for you. oliveortwistbr.com
88. Take the oyster tour at Jolie Pearl. East coast, West coast or Gulf Coast—oysters from all over the country and sometimes the world—are accounted for on the menu. Sample them raw to experience their particular terroir, or taste them doozied up with hot and cold toppings. jolieoysterbar.com
89. DIY your bowl at Southfin Southern Poke. Poke is hot all over the country, and one of the reasons why is that it's fun to design your own. At Southfin Poke, pick your base, protein, toppings and sauce of choice. Come back for the same, or something completely different. southfinpoke.com
90. Order a late-night pie at Elsie's. Open 'til 11 p.m. Friday and Saturday, Elsie's in Mid City is a great spot for a dessert and drinks. S'mores and chocolate cream are top sellers, but for you fruit lovers, try the cherry hand pie, or pie shop apple pie. elsiespies.com
91. See who's who in Phil's backroom. Fried seafood, casual Italian eats and, of course, fresh Gulf oysters are reasons to eat at Phil's, but the spot is also known for an enigmatic backroom reserved for Baton Rouge's movers and shakers. Peer in, and maybe take a seat. philsoysterbar.com
92. Track down all the hidden concession stands at Tiger Stadium. Lava Cantina, City Gelato and Rock & Pops all had stands last season. Plus, the recently expanded menu at Death Valley includes finger-licking "Fry Staks": French fries topped with either crawfish queso and trimmings, or gumbo style—with chicken and andouille gumbo and cheese curds.
93. Shop the curated goods at Magpie Café. Both the downtown and the Perkins Road locations are stocked with artisan candy bars and cool jars, cutting boards and tea towels. While you're there, order one of the ever-changing daily specials—sweet or savory—and appreciate how the restaurant fuses aesthetic beauty and great flavors. magpiebrla.com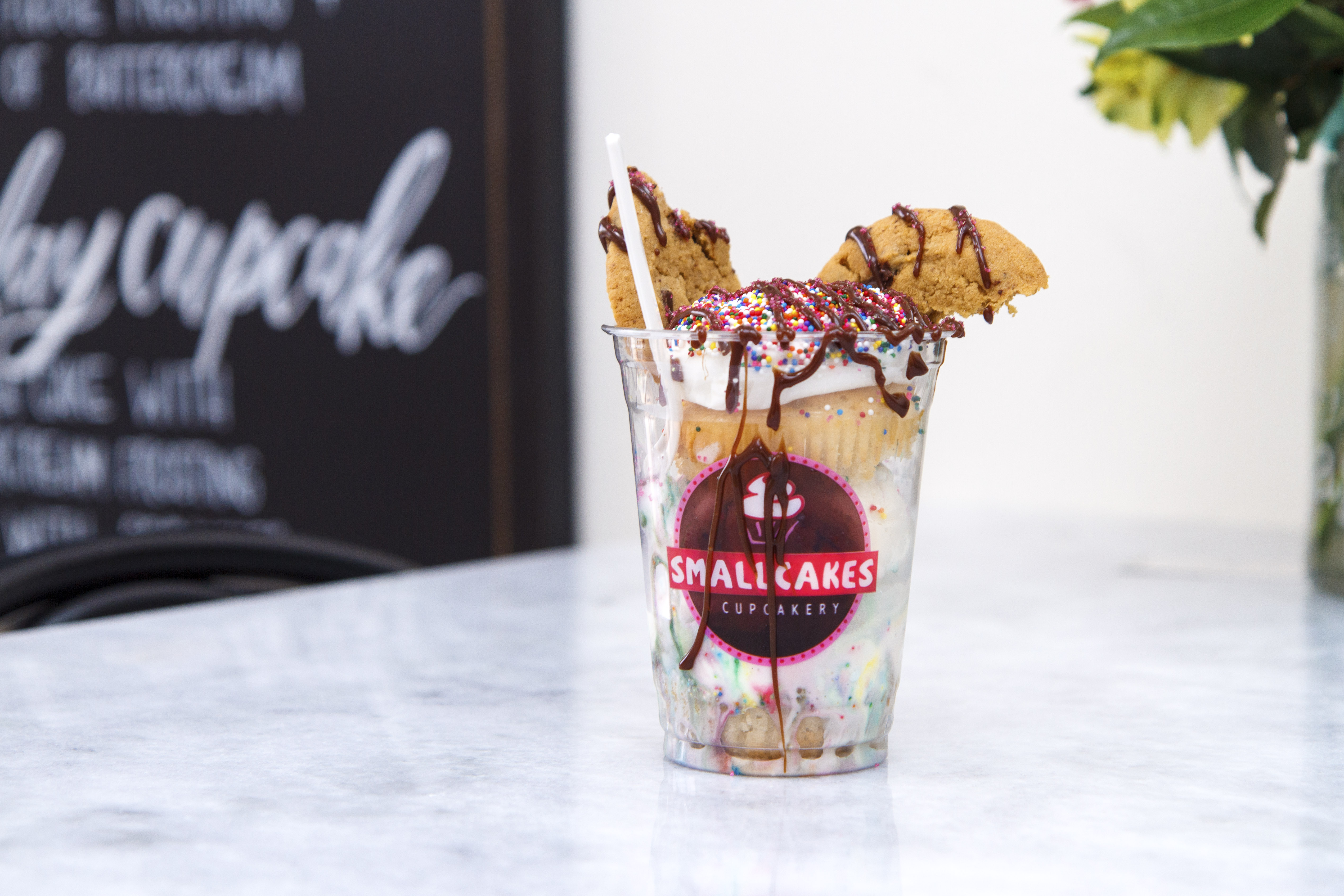 94. Try a cupcake from a
local cupcake shop,

which are just as popular and plentiful as ever.

The wave of local cupcake shops like Cupcake Allie, Cupcake Junkie, Smallcakes, Bliss Patisserie and others are luring sweets lovers with their tiny wonders. Sample these mini-pastries in all sorts of traditional and experimental flavors.

95. Take flight at Hayride Scandal. Named for the political corruption cases that ripped through Louisiana between 1939 and 1940, Hayride Scandal is a period bar chock full of liquids big and brown. Sample a few of them through a whiskey flight. hayridescandal.com

96. Take a cooking class at Red Stick Spice Company. The classes sell out weeks in advance, so plan early. Afterward, browse the store's impressive compendium of dried spices, quality oils and vinegars and other gourmet products. redstickspice.com

97. Eat, drink and play at Baton Rouge's only bar-cade restaurant. At Barcadia, you can down a burger bursting with accoutrements, add Jim Beam to your root beer float, and play arcade games from life-size Jenga to Donkey Kong. barcadiabars.com/barcadia-baton-rouge

98. Cure your hangover at Umami. After a wild night out, let "The Hangover" soup be your ramen remedy, followed by the pillowy green tea crepe cake. umamibr.com

99. Twine and dine. Mid City's local meat and seafood shop Twine is a great place for sourcing dinner's raw materials, all of which hail from area farms and waters. Pick up prepared salads and sandwiches. twinebr.com

100. Check out the centerpiece food truck inside Curbside. The burger-and-boozy-shakes restaurant started as a wildly popular food truck. Remnants of a truck displayed in the restaurant pay homage to that. curbside-burgers.com

101. Taste the work of a pastry chef at K Street. Kalurah Street Grill's Kaila Kay makes beautiful breads, pastries and desserts that often incorporate savory flavors. kalurahstreetgrill.com

102. Order the house-made charcuterie spread at City Pork Brasserie & Bar. Pulled pork and delectable smoked and cured meats form the basis of a dynamic menu that packs in Baton Rougeans and, recently, actor Tom Hanks. citypork.com/brasserie-and-bar

103. Pop in at a pop-up. Barbosa, Chef Craig Lawson, Secret Lair Taqueria, Gov't Taco, BouillaBabes and other local food professionals are out there putting on spontaneous dinners. Sample refreshing and innovative eats in bars and other gathering places around town.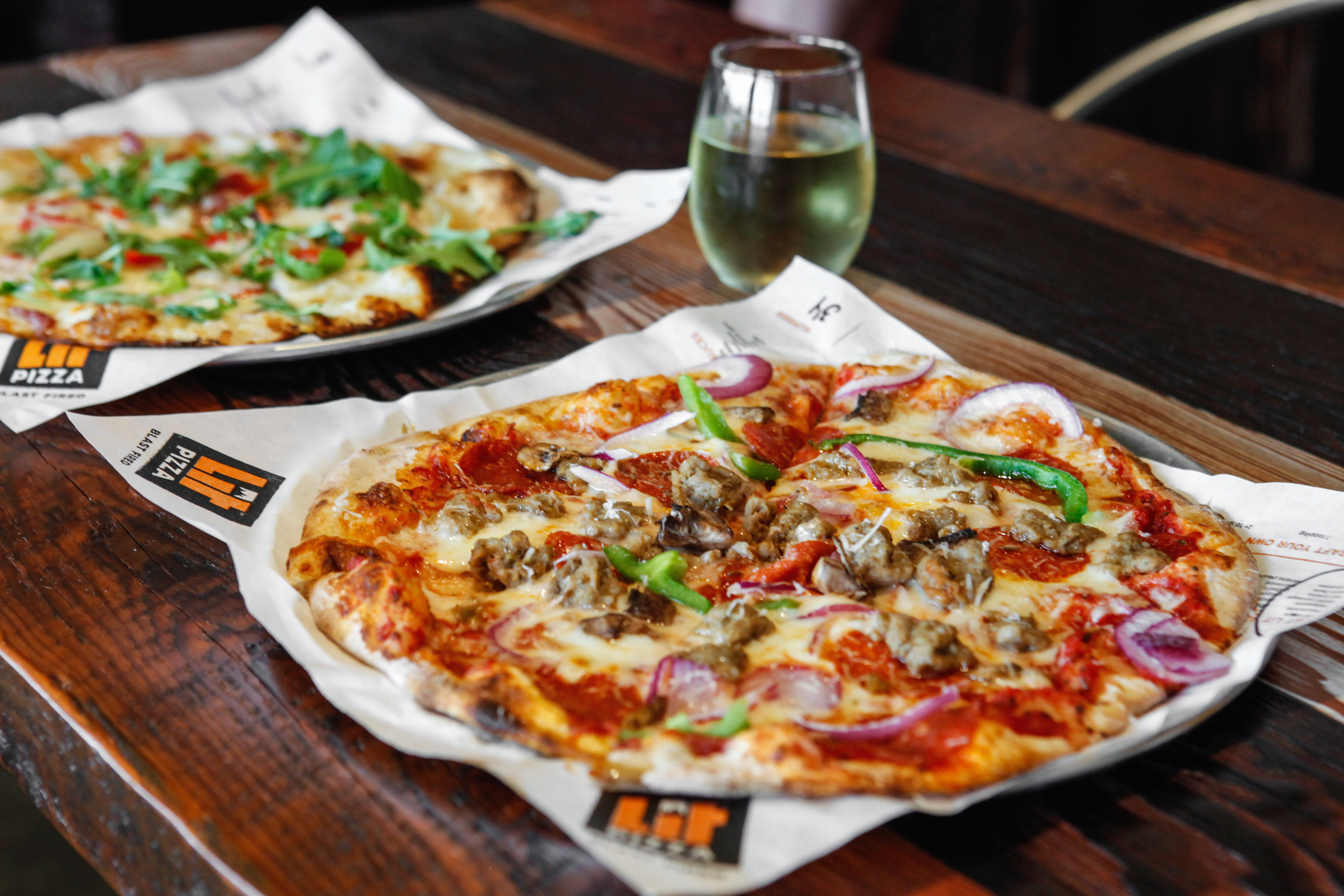 104. Experience Baton Rouge's growing
pizza scene

.

From Red Zeppelin, Schlittz and Giggles and Reginelli's, to newcomers like Lit Pizza and Rocca Pizzeria, great pies abound in Baton Rouge. Taste your way through traditional and gourmet options.

105. Take your grocery shopping global. Shop at Vinh Phat Oriental Market for nicely priced Asian staples, Ideal Market for Latin American produce, fajita meat and goods, Kased's Market for Halal meats and many others for your favorite global flavors.

106. Crawl your way through downtown. These days downtown Baton Rouge has plenty of bars—both divey and stylish. Happy's Irish Pub, Boudreaux & Thibodeaux's, the Roux House, Hound Dogs, City Bar, 1913, The Eagle, Huey's, Blend, The River Room, Bengal Tap Room, hotel bars and others form an energetic and walkable bar scene.
107. Conduct a burger tasting tour.
Around here, it's hard to find a restaurant that doesn't serve a burger. Prepare your palate with the classic cheeseburger at beloved diner Dearman's, and branch out from there. Tell us in the comments online about your favorites.
Check these off as you go:
108. Try some food truck fare. Things were slow for a while on the food truck scene, but 2018 has already given us three new trucks: Basel's Market Food Truck, Rock Paper Taco and Geaux Cuban.
109. Watch for Wine Walk Wednesdays, when the downtown bar crawl itinerary is made for you. All you have to do is show up and drink. downtownbatonrouge.org/events/wine-walk-wednesday
110. Make the rounds at Bistro Byronz. This Louisiana-meets-France family-owned eatery has a little-somethin'-somethin' for everybody. Start with the tangy, creamy blue cheese dip with homemade chips, then move onto Gulf fish amandine, chicken and Parmesan dumplings. Stop by its sister restaurant Flambée Café for some tarte flambees.
111. Take a day—or a month—for a local doughnut tour. This town takes sugary fried dough seriously. Sample curated versions like maple bacon and lemon crème brulée at Tiger Deauxnuts, experience the gossamer lightness of Mary Lee, and try the crazy range of doughnut-centric menu items at District Donuts. Come Carnival time, pick up a donut batter king cake from Thee Heavenly Donut.
112. Try the new bar menu at Driftwood Cask & Barrel. Chef Sean Rivera (who also helps lead chef collective Gastreauxnomica) offers Southern eats like chicken fried steak, pulled pork and shrimp hoagies.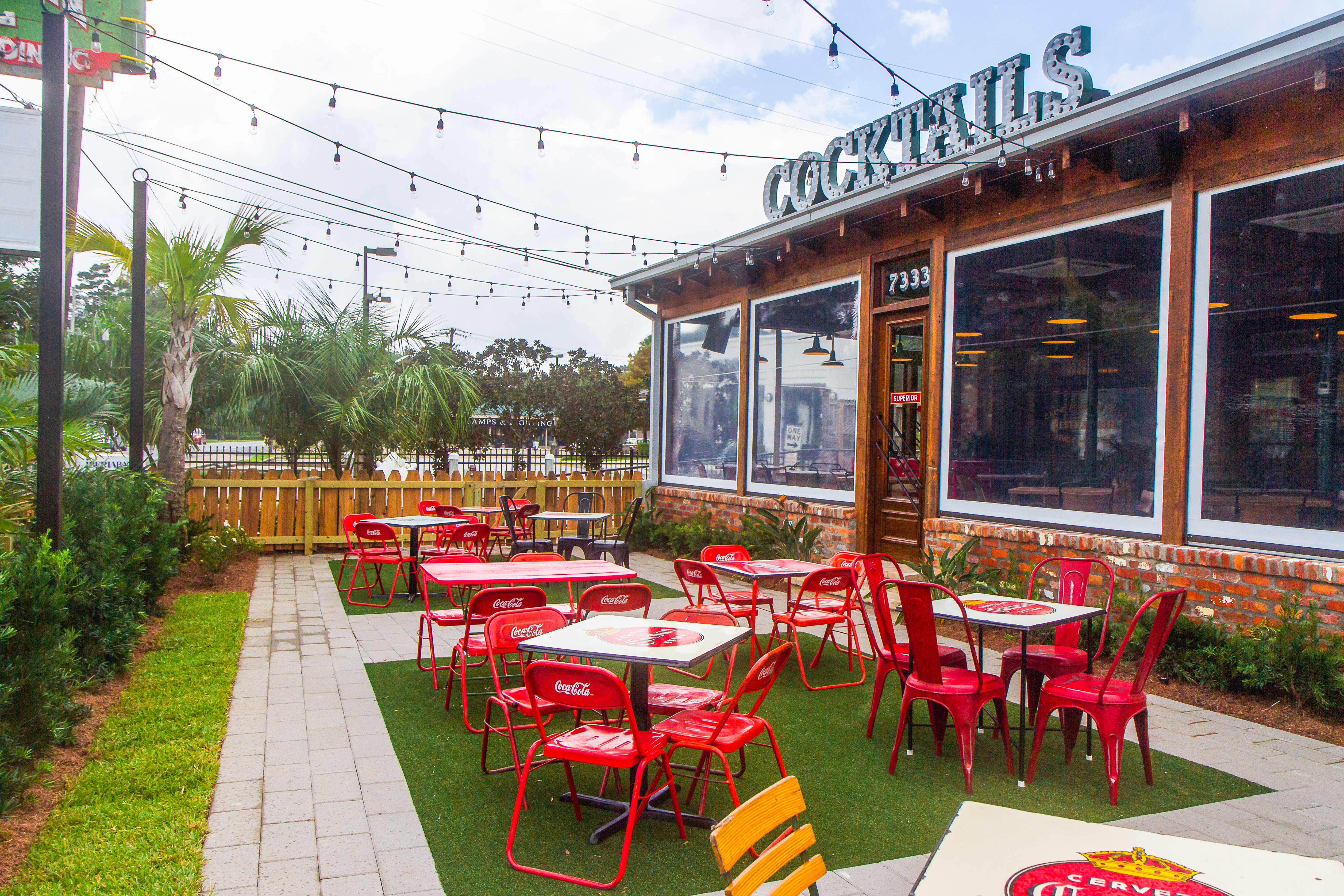 113. 
Snap some Instagrams

at the new Superior Grill.

The restaurant on Highland Road has plenty of material to work with, from neon and marquee lights to patterned tile floors. The margaritas, live music and bustling bar scene are just as good here as the original location on Government Street, too.

114. Tap and taste. Baton Rouge's burgeoning craft beer and spirits sector is happy to show you how they do things. Join a tour at Tin Roof or Southern Craft breweries, or peer inside craft spirits producers Cane Land and Baton Rouge Distilling. Watch for the flurry of new breweries and taprooms opening this year, including Rally Cap, Cypress Coast and Le Chien. There just might be a beer revolution brewing in Baton Rouge.

115. Get your soup and sandwich, Saigon style. Vietnamese eateries are on the rise in Baton Rouge. There are old guards like Dang's and Little Saigon, but recent years have brought a variety of new options like Ava Street Cafe, Pho Cafe and Bao Vietnamese Kitchen. Multiple options allow you to experience one of the best lunches in the Capital City, a banh mi sandwich and a bowl of pho, each made with your protein of choice.

116. Geaux vegan at MJ's Cafe. Known for its soups, salads, quiches, sandwiches and rotating daily specials, MJ's proves how delicious clean eating can be. Owner Mary-Brennan Faucheux makes soups from scratch using homemade stocks that are so good—and good for you—you'll want to grab a take-home pint for dinner. mjscafebr.com

117. Eat a slice of cake bigger than your head at BRQ. The carrot cake alone could feed a small town, but going bigly is what it's generally about here. The servings of local seafood, bright salads and serious barbecue are all generous enough you'll have leftovers for later. brqrestaurant.com

118. Try a "bonut." New York has cronuts. In true Southern tradition, Baton Rouge has "bonuts"—a cross between the biscuit and the doughnut, with a little beignet thrown in for good measure. Try them at Batch 13, Copeland's modern take on biscuits and bowls. eatbatch13.com

119. Indulge in a wine flight at Blend. Pick any three wines on the menu, and your server will bring you 3-ounce pours of each. blendbr.com
---
ACTIVITIES
All the arts, music, museums and more you could want to see around town
By Elizabeth Macke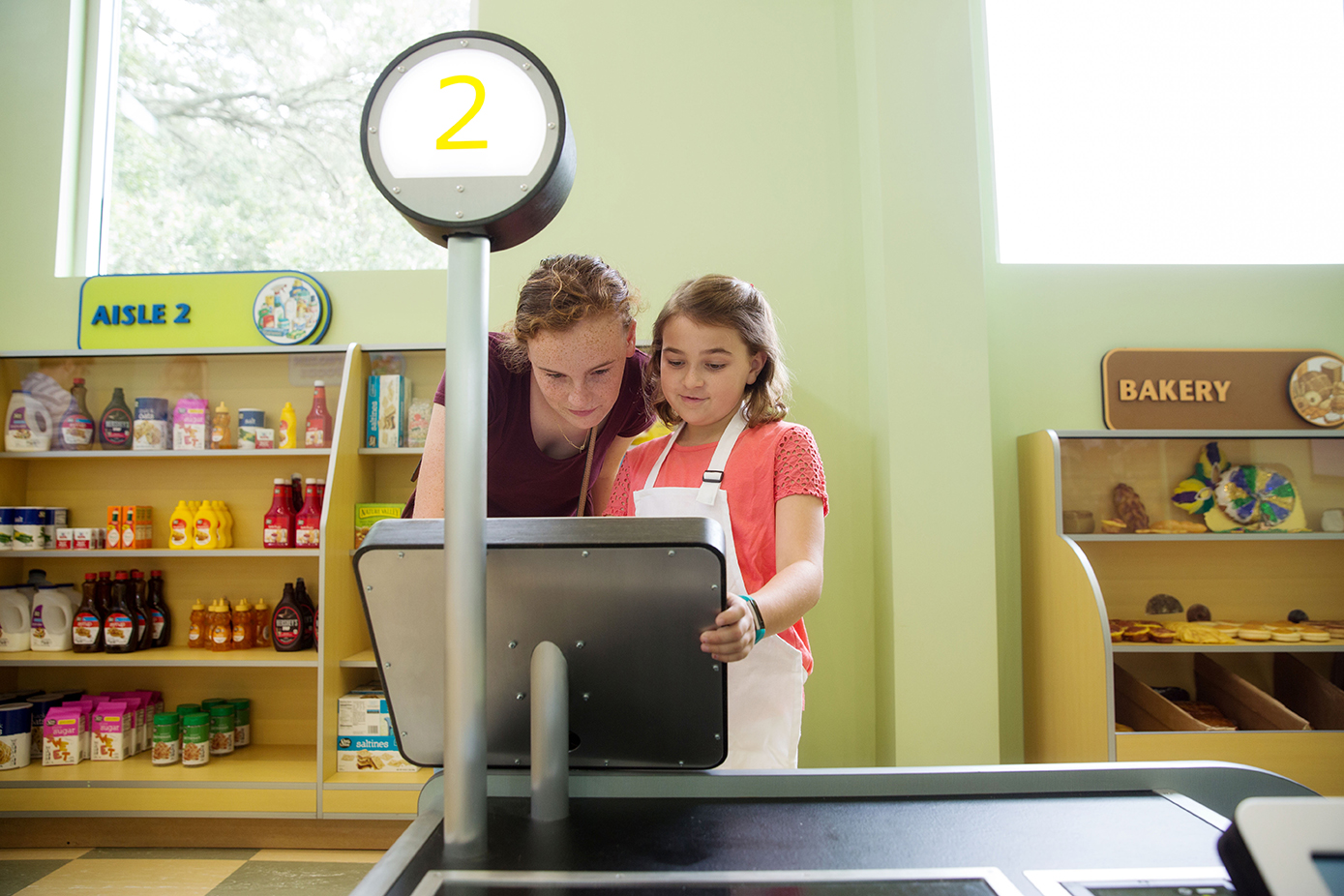 120. Step into a storybook at the Knock Knock
Children's Museum.
Kids can listen to jokes from the owls, shop in a mock grocery store and adopt a duck for the annual duck derby. knockknockmuseum.org
121. Let all that binge-watching pay off at trivia nights. Check the schedules at spots like The Londoner, Curbside, Corporate Brew & Draft, The Cove, George's Place, The Bulldog, Schlittz & Giggles, Pluckers, Mellow Mushroom, The Chimes, Varsity Theatre and many more.
122. Explore Louisiana's history at the Capitol Park Museum. Size up a 42-foot wooden shrimp trawler and a Civil War submarine, and learn about famous Louisianians.
123. LOL with local comedy groups. We have a ton in town now, like Delete Comedy, The Family Dinner Comedy Troupe, Issa Comedy Show, NO SHOW Comedy, Leather Apron Theatre Co. and Side Quest Comedy.
124. Get up at the crack of dawn to tailgate for an LSU football game. If ESPN's Gameday is rolling into town, the broadcast kicks off long before the players even arrive. lsusports.net
125. Visit a real mummy from the Ptolemaic Period at the Louisiana Art & Science Museum. Then take a selfie with Jason, a 65-million-year-old Triceratops skull, and tour the universe at the Irene W. Pennington Planetarium. lasm.org
126. See a broadway show. Touring performance groups regularly come through the Raising Cane's River Center. raisingcanesrivercenter.com
127. Attend an artist talk at Baton Rouge Gallery. Afterward, stroll through the works of the rotating exhibits from the gallery's artist members. batonrougegallery.org
128. Go to the top of the tallest capitol building in the United States. View the lush gardens below from the observation deck of the Louisiana State Capitol. Later, find the bullet holes in the wall where Governor Huey P. Long was shot. crt.state.la.us
129. Gaze up at Jupiter at the Highland Road Park Observatory. It offers Friday Night lectures, evening sky viewings, summer camps and special events. bro.lsu.edu
130. Go on a twilight tram tour of BREC's Baton Rouge Zoo during the summer. Do an animal encounter with one of your favorite creatures, and take a ride on the Cypress Bayou Railroad through the zoo's wetlands. brzoo.org
131. Sleep below deck on an overnight stay at the USS Kidd & Veterans Memorial. Tour the World War II-era destroyer that sits on the river's edge downtown. usskidd.com
132. Cheer on the Jags at a
Southern University football

game.

Can you manage to stay planted in your seat for a show-stopping halftime performance from the legendary marching band "The Human Jukebox"? gojagsports.com

133. Teach your child about the magic of theater at Playmakers of Baton Rouge. The performance troupe also offers education and camps for kids. playmakersbr.org

134. Look through the State Archives' collection of rare documents and artifacts, including World War I posters and works from The Baton Rouge Art League dating back to the 1930s. sos.la.gov

135. Make your voice heard at a Metropolitan Council meeting. Held the second and fourth Wednesdays each month. brla.gov

136. Walk through Louisiana's White House. That's what the Old Governor's Mansion is fondly known as, and it's "where nine Louisiana governors and their families lived from 1930-1962." The mansion is now home to Preserve Louisiana's lectures and exhibits. nps.gov
137. Listen to

live music

at a few of our local venues:
138. Play with toys and games from the 18th and 19th centuries at West Baton Rouge Museum. Look through an extensive research collection of books, maps, photographs and more, or tour the historic buildings on the museum grounds. westbatonrougemuseum.org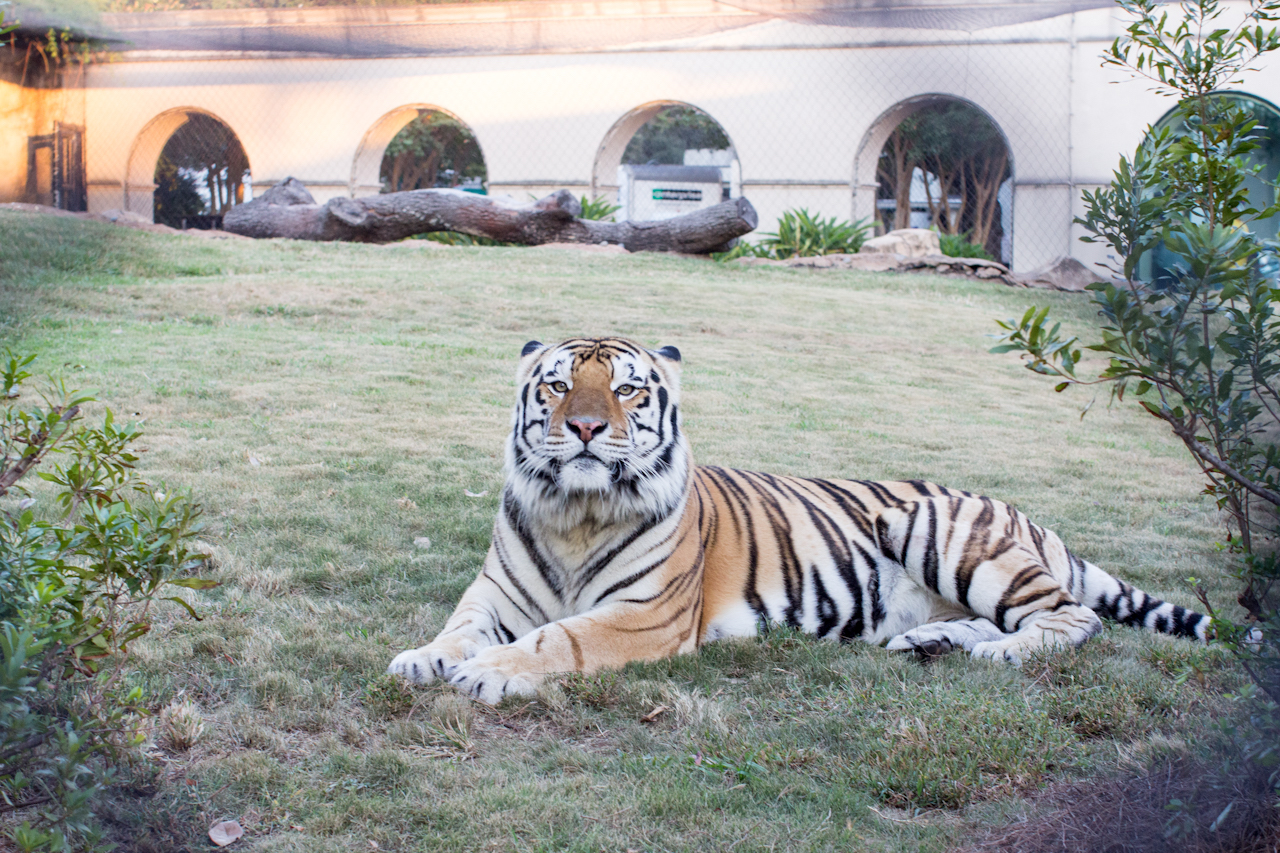 139. Visit

Mike the Tiger

in his $3 million habitat.
From there, embark on a self-guided tour of LSU, with stops at the Indian Mounds, Tiger Stadium, the Greek Amphitheater, the Quad, Memorial Clock Tower and Parade Grounds. lsu.fligtar.com
140. Do the time warp at Theatre Baton Rouge's annual performance of the Rocky Horror Show. While you're at it, snag a season pass or audition for a show, because TBR puts on a variety of musical, dramatic and comedic productions each year. theatrebr.org
141. Spend an entire day at The Shaw Center for the Arts. Catch a movie, concert, play or comedy show at Manship Theatre and Hartley/Vey Studios. Stroll through the rotating art exhibits at the LSU Museum of Art, The LSU School of Art Glassell Gallery and Manship's second floor gallery. When you're ready for a break, grab a bite to eat at Tsunami, Capital City Grill, Stroubes or PJ's Coffee.
142. Warm up those vocal chords for karaoke. Whether your go-to is Whitney Houston's "I Wanna Dance with Somebody" or Queen's "Bohemian Rhapsody," put on a show at spots like Hound Dog's or Ruffin's.
143. Trace the footsteps of famous Americans at the Historic Pentagon Barracks on State Capitol Drive. George Custer, Jefferson Davis and Abraham Lincoln all once walked the former military site for the Spanish, French, British, Confederate States Army and United States Army. Today, it houses offices for the lieutenant governor and other politicians. nps.gov
144. Get scared at one of the top haunted houses in the country. And while 13th Gate's haunted houses are only open around Halloween, its challenging escape rooms are open year-round—a perfect way to add adrenaline to a lazy Saturday. midnightproduction.com
145. Pull out your opera glasses for Opera Louisiane. There's no such thing as a bad seat here. operalouisiane.com
146. See a show that will make you think at New Venture Theatre. The theater group blends stories from the past with the realities of today, all while making it accessible to everyone with shows that highlight every walk of life. newventuretheatre.org
147. Listen to master musicians from the Baton Rouge Symphony Orchestra. World-renowned guest artists perform alongside 65 master musicians from the organization. Hear the talented performers of the future today with BRSO's Louisiana Youth Orchestras. brso.org
148. Show your support for children in the arts. Volunteer or become a mentor with organizations like New South Story Lab, Forward Arts Inc., The Futures Fund, The DeBose Foundation and Kids' Orchestra.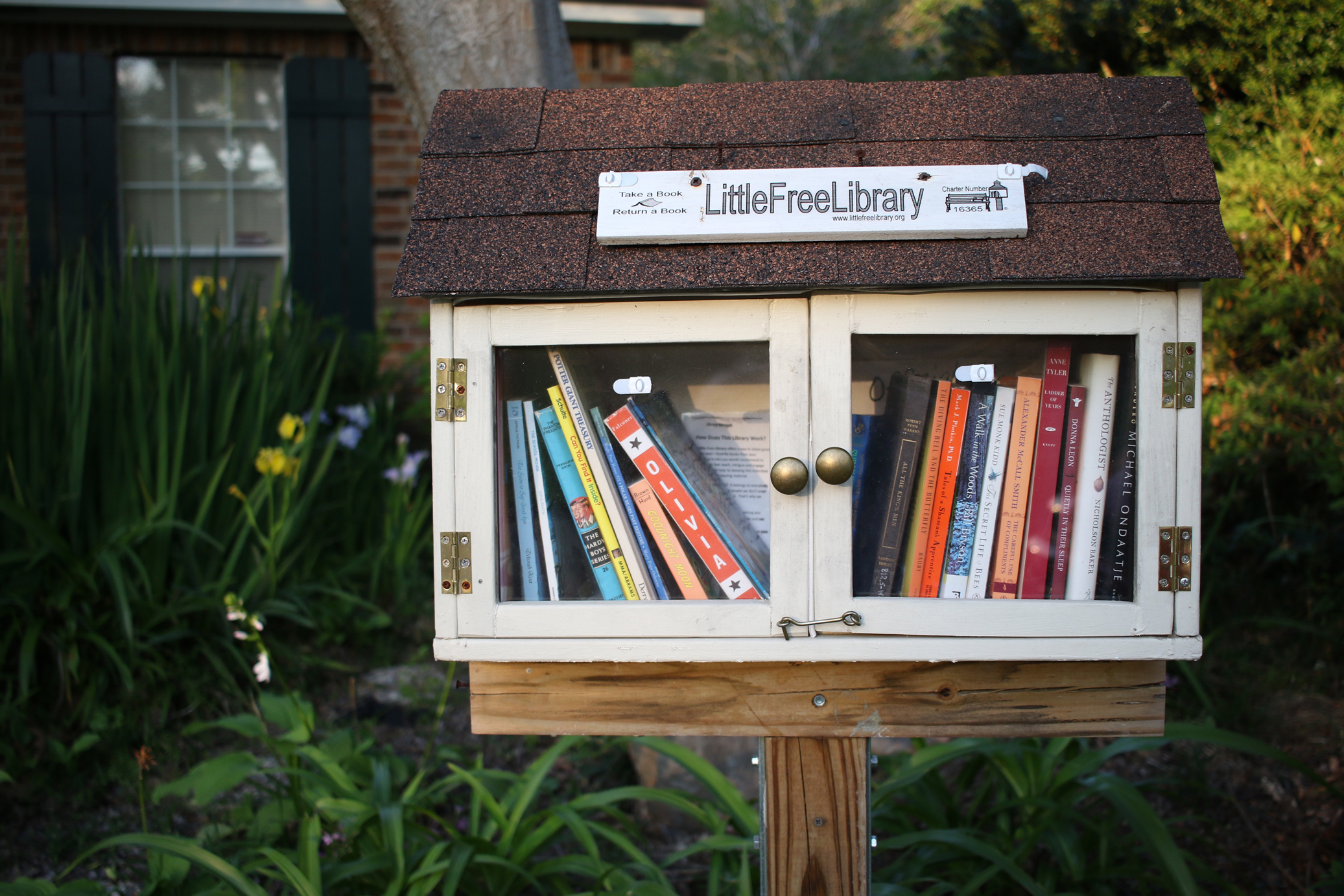 149. Spend an afternoon tracking down all the
Little Free Libraries

in town.

They look like miniature houses—or in some cases, barns and schoolhouses. But these small structures are full of donated books and magazines. The publications are free for the taking, and you never know what you'll find inside. We've seen it all: cookbooks, children's novels, fashion magazines, poetry compilations, dictionaries. There are more than 30 registered in the Baton Rouge area. Pull up the map on your phone: littlefreelibrary.org/ourmap/.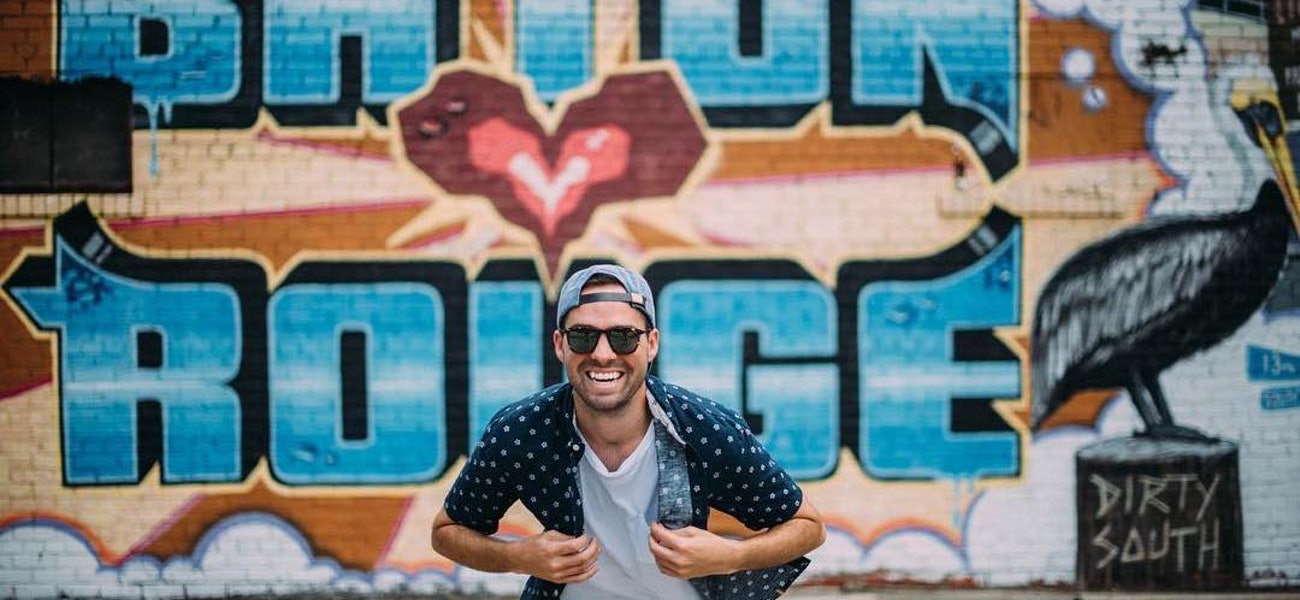 150. Hit the streets for some amazing art.
Baton Rouge has gone from shades of concrete gray to full-on technicolor in recent years. Several organizations, artists and businesses have beautified drab buildings in all corners of the city. The Walls Project, for example, has added color to the sides of office buildings downtown with the help of local and regional artists. The Museum of Public Art put Old South Baton Rouge on the international map by bringing in top-notch street artists from across the globe to paint colorful murals on dilapidated structures.
From trendy, Instagrammable designs to sobering depictions of African-American history to vibrant temporary murals, there's plenty of street art to see in Baton Rouge.
Hop in the car and take a tour! You'll be viewing works by some of the most talented street artists in the world right here in the Capital City.
—BENJAMIN LEGER
151. Step into a 19th century Louisiana plantation at the LSU Rural Life Museum. Explore the grounds' country church and a pioneer's cabin, as well as hundreds of artifacts in the Exhibit Barn and 32 buildings across the sprawling 25-acre campus. lsu.edu/rurallife
152. Say hello to former governors whose pictures line the walls at the Old State Capitol. The ghost that haunts the place is also quite a welcoming tour guide. louisianaoldstatecapitol.org
153. Celebrate Juneteenth at Odell S. Williams Now & Then African-American Museum. Learn about notable African-American achievements, artwork and inventions, handle early 20th century rural life artifacts, and take the art and history walking trail under the I-10 overpass.
154. Support local actors by attending a Swine Palace production. With an assembled team of talented professional actors and LSU music and dramatic arts students, its productions are not-your-average student shows. swinepalace.org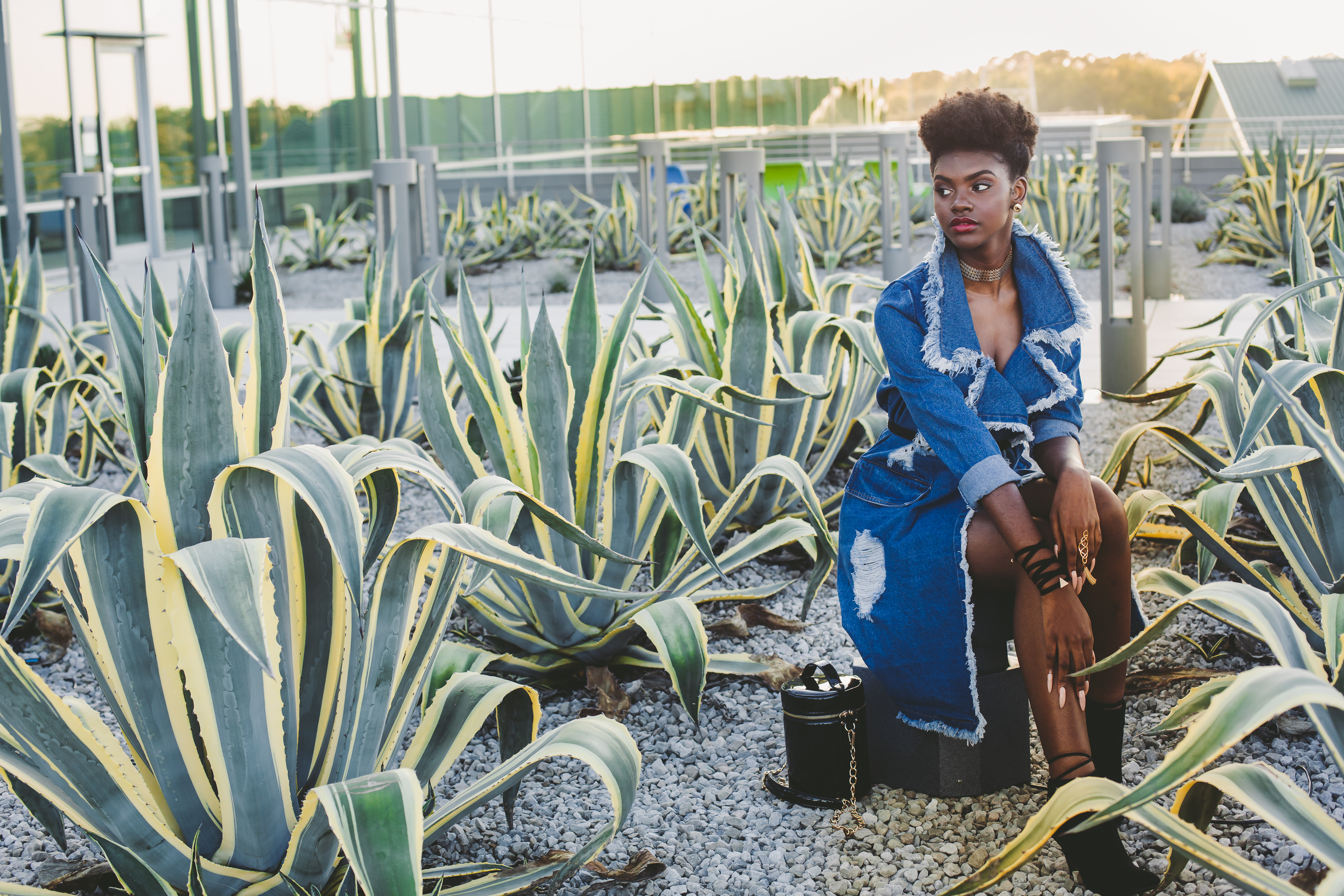 155. Take a selfie at the Main Library at Goodwood's
rooftop garden.
It's the perfect setting for curling up with a good read or (cough) a fashion shoot. ebrpl.com
156. Explore the sleek new visitor's center at Magnolia Mound Plantation. Originally constructed by settlers from France and the West Indies circa 1791, Magnolia Mound allows visitors to view artifacts, furniture and decor from the colonial and early statehood eras of Louisiana. Be sure to check out the stunning new Turner Family Visitor Center. brec.org
157. See a local dance performance. Be mesmerized by a modern show by Of Moving Colors or the Cangelosi Dance Project, or wear your best attire for Baton Rouge Ballet Theatre's classical ballet productions.
158. Join a club.
Find your people at a local meetup or get-together focused on everything from running to Star Trek to bourbon. Baton Rouge hosts dozens, catering to just about every hobby imaginable. Check out some suggestions from our March 2018 cover story.
---
SHOPPING & SERVICES 
Online ordering has made life easier than ever, but here are 29 reasons to shop local
By Kayla Randall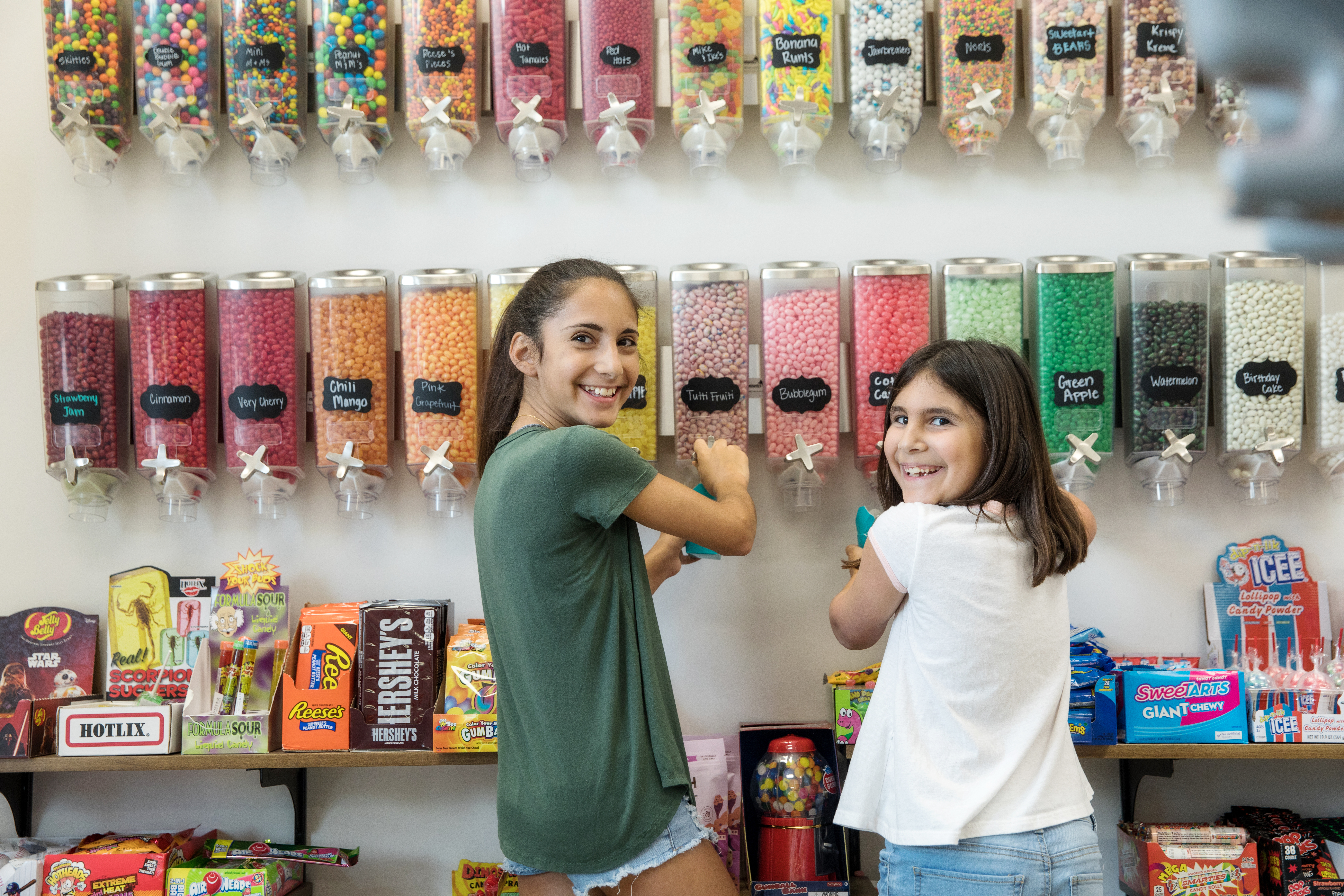 159. Make your own
candy bag

at Giggles.

The toy store has a chandelier made out of gummy bears and an entire wall devoted to Banana Runts, Mike & Ikes, Nerds and as many Jelly Bean flavors as you can imagine. (Did you know there are Krispy Kreme-flavored Jelly Beans now?)  Be sure to pick up a giant rainbow lollie. gigglesbr.com

160. Find a first-edition book at Cottonwood Books. The Perkins Road institution has amassed a collection of more than 40,000 new, used and rare books during its more than 30 years of existence. cottonwoodbooksbatonrouge.com

161. Sip and shop at 1010 Nic. A run-down produce warehouse was transformed into nearly 20,000 square feet of hip retail space with tenants like the Monochrome furniture store. The center hosts block parties with drinks and food a few times a year, but if you're not around for the party, sip on whiskey at barbershop and salon Mercer Supply Co.

162. Try salt or float therapy at Fleauxt. The unique wellness center offers dry salt therapy, in which you sit in a relaxing room with salt particles pumping through the air, and floatation therapy, which allows you to float in 10 inches of water infused with epsom salt. fleauxt.com

163. Go to market. Our local arts markets, that is! Pick up a hand-painted ceramic mug, Southern-themed jewelry or a colorful puppet at the downtown Baton Rouge Arts Market on the first Saturday of every month and the monthly Mid City Makers Market.

164. Trace your family tree at the library. The East Baton Rouge Parish Library's genealogy department can help you research your ancestry and also offers free archive and genealogy classes. ebrpl.com

165. Buy a hat or seersucker suit at Bates & Thigpen. The dapper menswear store has been downtown for nearly a century.

166. Rock a Louisiana-themed T-shirt. Local designers Hey, Penelope and Southern Football T-shirts offer slogans like "This is my crawfish eatin' shirt," "Sweet Baton Rouge," and "Don't stop, just geaux."

167. Put your holiday shopping toward a good cause with Hollydays. The October holiday market supports the Junior League of Baton Rouge's outreach programs. You can also buy local at the group's fall shopping extravaganza Mistletoe Market. juniorleaguebr.org

168. Hit up Cabela's, a mecca for outdoor gear. This Gonzales store also houses an aquarium, animal displays, an indoor archery test area, a boat shop, and an in-store restaurant that sells fresh fudge. cabelas.com

169. Shop for cool eyewear at Smarter Eyewear or the Optical Shoppe. Both businesses carry a selection of high-end designers. They'll have you looking good and, most importantly, seeing clearly.

170. Shop designer. You don't have to travel to a big mall in Houston to find high-end designers. Kiki stocks covetable pieces by Chloe, Tory Burch and Marc Jacobs. Find on-trend separates from Nanette Lapore and Tom Ford at NK Boutique. Make the trip over to Edit by LBP for pieces by Vince, Helmut Lang and Rag & Bone. For men, head to Harper's Haberdashery for Lucchese and Robert Talbott. Or pop into men's stores along Jefferson Highway for classic styles from Peter Millar, Billy Reid and local brand Southern Marsh.

171. Be a kid again at the Mall of Louisiana's carousel. It's smack dab in the middle of the food court, so we recommend letting your food digest first. malloflouisiana.com

172. Fight for your right to party at Party Time. You can buy all-manner of celebration supplies at this local shop—and even take cake decorating classes. partytimebr.com

173. Hunt for vinyls. Record shops have come and gone, but you can still browse for some cool finds at Capital City Records or The Exchange.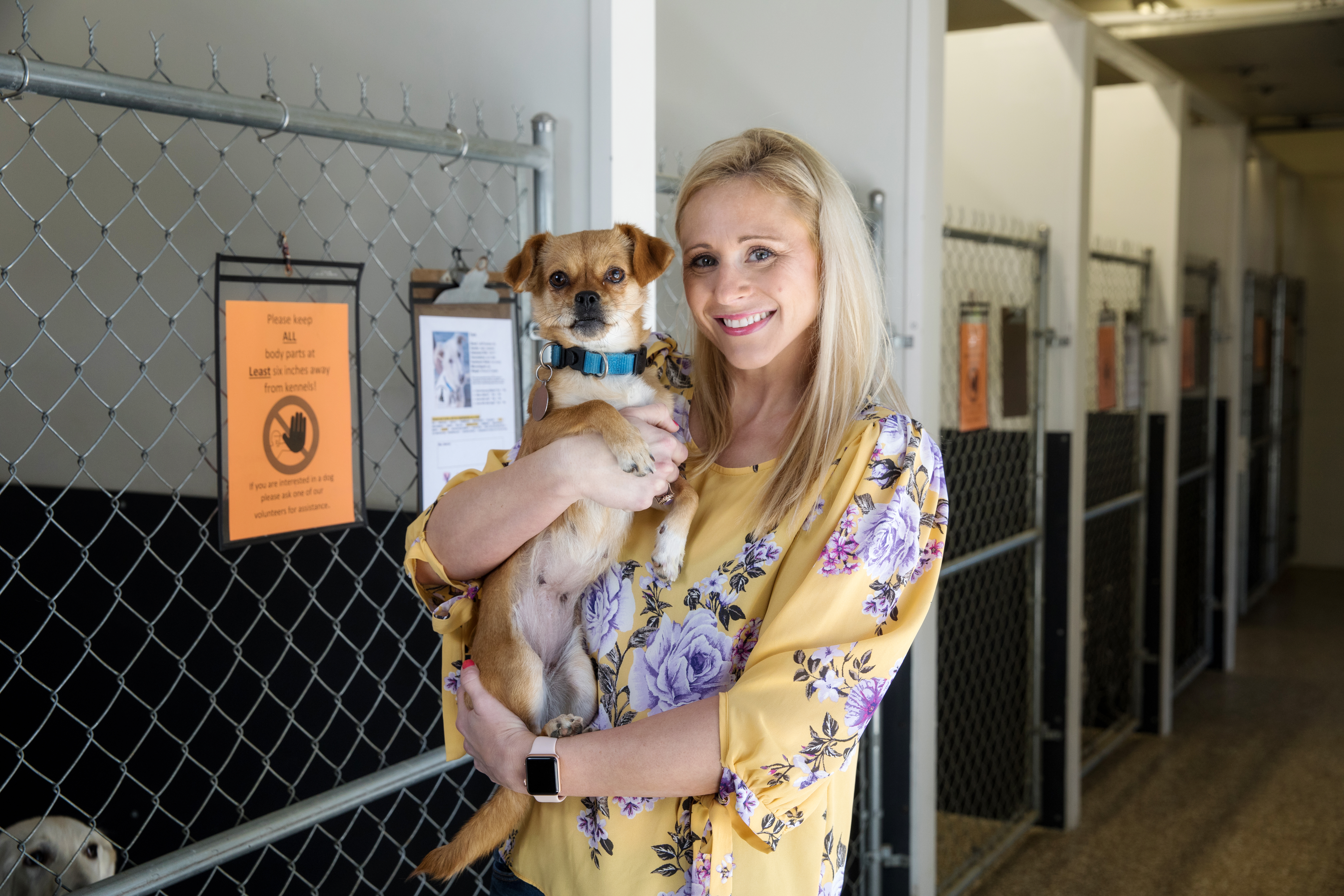 174. Visit with animals at Capital Area Animal Welfare Society.
Its Saturday adoption days are your one-stop shop if you're looking for a little—or big—furry cutie to welcome as a new member of the family. caaws.org
175. Shop at a thrift store that gives back. Check out shops like Here Today Gone Tomorrow, where you can donate to the charity of your choosing, and Connections for Life, where sales support women in need.
176. Send all your budding Picassos to Mo's Art Supply and Framing. The shop offers books, brushes easels and more. mosartsupply.com
177. Learn to paint like Monet at LSU leisure classes. You don't have to be a student—or young—to go back to school. Learn to brew beer or create stained-glass art in public courses that change each semester. A pasta-themed cooking class and woodworking course are among the fun options this month. outreach.lsu.edu
178. Go sleek and unique at London's Accessories. The store is full of classy, work-appropriate pieces that also wow. Find them on Facebook.
179. Take in the charm of the Denham Springs Antique Village. It's much more than a shopping district. The village hosts a Where's Waldo competition, a spring festival, and Christmas in the Village, a holiday celebration and parade. denhamspringsantiquedistrict.net
180. Go on a shopping spree in the Jefferson Highway area.
There's so much shopping to do along Jefferson Highway. From Government Street to Essen Lane, the stretch of road is basically its own built-in local boutique crawl. You can find dozens of shops to browse, but here are 14 to get you started. Don't stop here—keep expanding that map, and shop 'til you drop.
—KACI YODER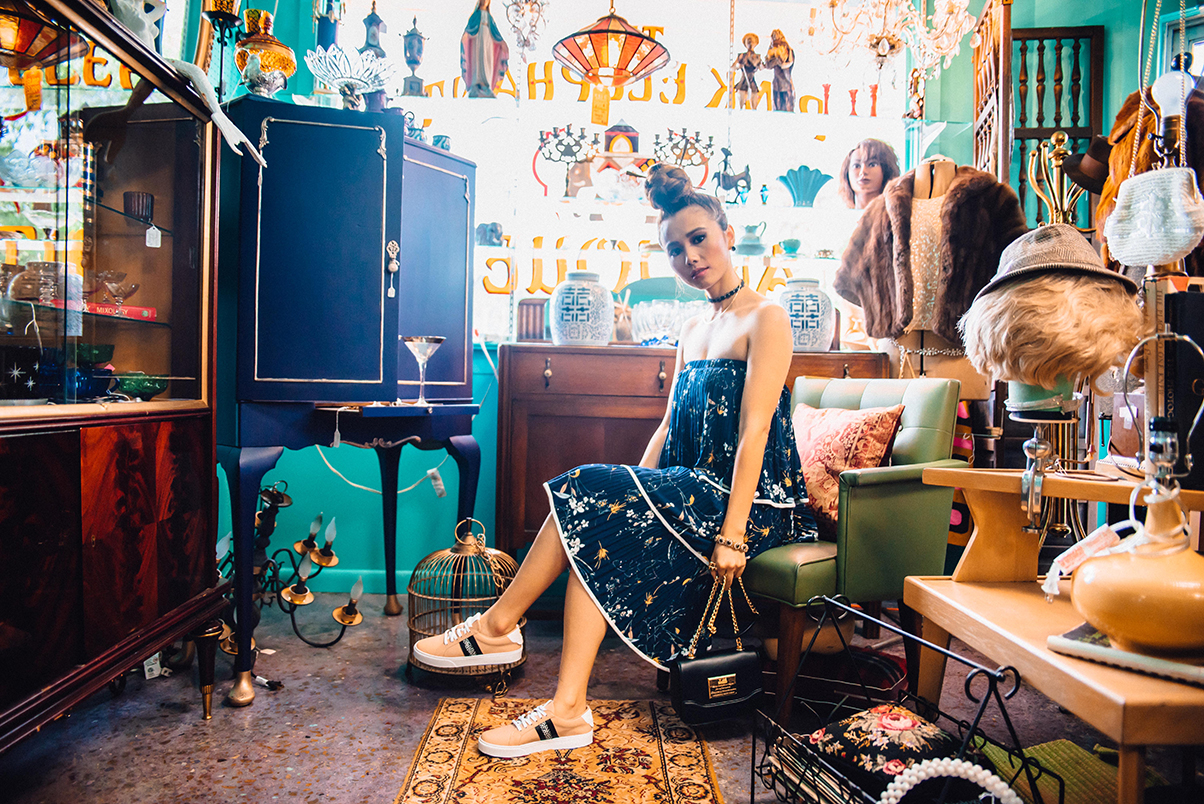 181. Antique and
vintage shop

along Government Street.

Restock your closet or redecorate your home with vintage and antique goods found along the city's most popular stretch of road. Stroll through Time Warp, The Market at Circa 1857, Aladdin's Lamp Antiques, The Pink Elephant and more.

182. Make a day of it at Perkins Rowe. Seriously, what can't you do here? Start with some shopping at Yipsy or The Impeccable Pig, grab dinner at Bin 77, and end with a movie at Cinemark. perkinsrowe.com

183. Get a fresh cut at one of the city's classic barbershops. Head to the beloved Cutrone's Barbershop, where staff can give you a precise cut and a classic shave, or Bocage, which has served the city for more than 50 years.

184. Give yourself a little "me time" at a local spa. Get a facial, mani-pedi or massage at Bumble Lane, or get yourself to The Retreat, which does all of that and will even whiten your teeth.

185. Discover there's more to casinos than gambling. Do yoga on the balcony overlooking the water at L'Auberge, or visit the Belle of Baton Rouge for live music.

186. Get that bespoke suit you've always wanted at Martinez Custom Clothier. It has been dressing men in custom-tailored suits for more than 30 years. Plus, the tie selection is a collector's dream. martinezcustom.com

187. Head to Prairieville for the Flea Market of Louisiana. The 400-booth open-air market bills itself as "a modern old-fashioned flea market." fleamarketoflouisiana.com

188. Shop Wanderlust by Abby's cool selection of local and regional designers. The boutique sells a killer section of tops, bottoms, outerwear and accessories. wanderlustbyabby.com
---
EVENTS
If there's one thing we know how to do in Louisiana, it's throw a good party. All of these events are recurring, although some only happen annually. You know what to do: Mark your calendar now.
By John Wirt
SUMMER
189. See a silent movie classic in a whole new light—with a live soundtrack provided by a local band. Movies & Music on the Lawn screens monthly behind Baton Rouge Gallery at BREC's City Park. May through September. batonrougegallery.org
190. Get some soul-food cooking downtown at the first Baton Rouge Soul Food Festival. May 19-20.
191. Savor the world's greatest jambalaya at the Gonzales Jambalaya Festival. More than 100 cooks compete during the World Champion Jambalaya Cooking Contest. May 25-27. jambalayafestival.org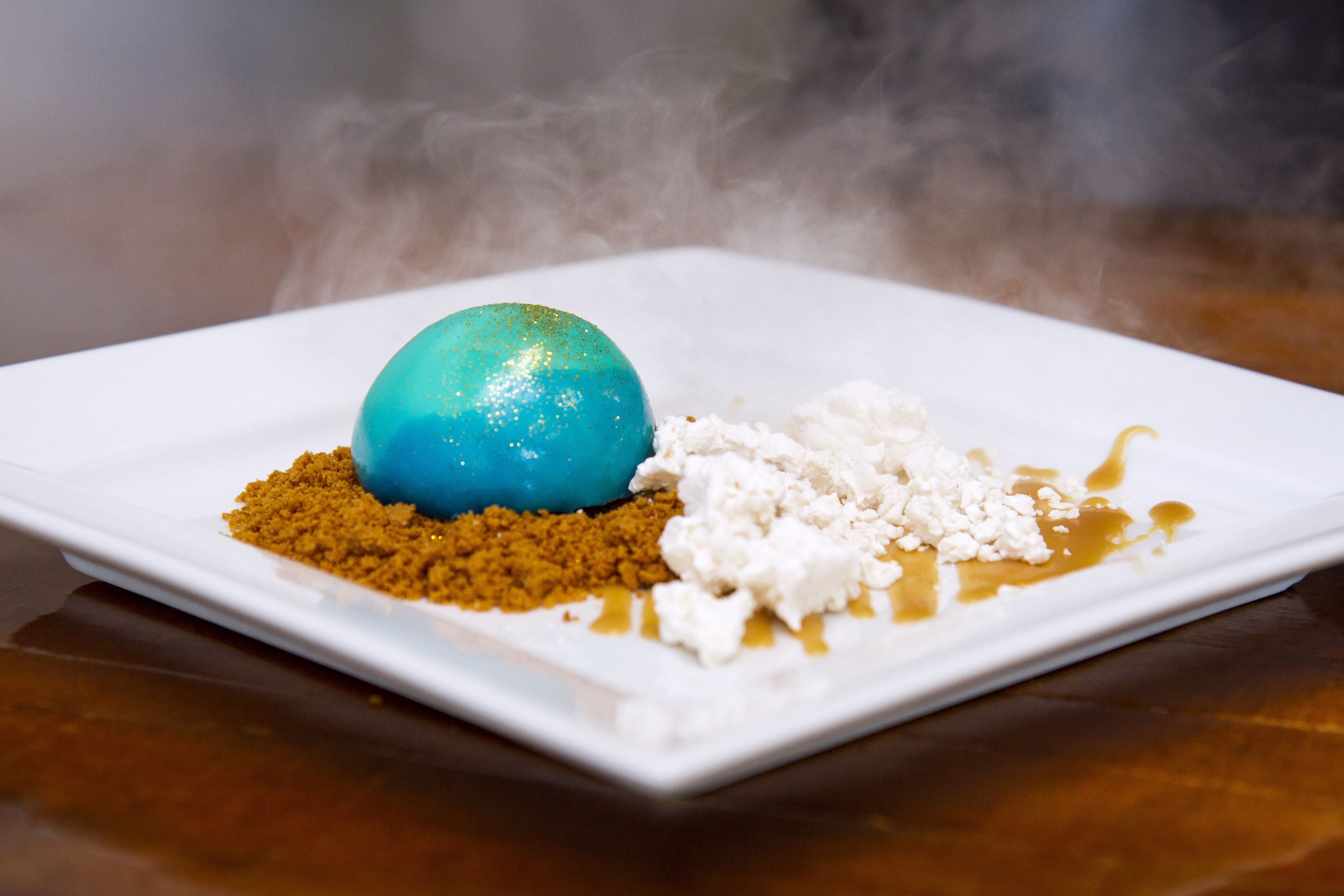 192. Put on your cocktail best and sample some of Baton Rouge's most inventive dishes at
Fête Rouge.
The Epicurean Society's signature events: Fête du Vin (June 2), the Fête Rouge award dinner (July 15), and the Fête Rouge Food and Wine Fête (Aug. 17) showcase some of city's culinary prowess. bresbr.org
193. See 1,600 pounds of fireworks light up the Mississippi River at the Fourth of July Spectacular. July 4.
194. Browse cool art at Louisiana's largest multimedia juried art exhibit, Art Melt. Opens July 21. forum35.org/page/ArtMelt
195. Witness the celebrity grape stomp and ceremonial presentation of the Italian maids at the Italian Heritage Festival. July 21-22.
196. Travel to other countries without leaving Baton Rouge through film. Watch the films from Ireland at the 10th annual Irish Film Festival, July 27-28. The Manship Theatre also hosts several other cultural film festivals throughout the year, such as the Baton Rouge Jewish Film Festival and the European Film Festival.
FALL
197. See Louisiana from above at the Ascension Hot Air Balloon Festival. Candy-colored hot-air balloons glow in the sky over Gonzales. Sept. 21-22.
198. Come face to face with a rhino at the Baton Rouge Zoo—all while drinking a beer. At Brew at the Zoo (Oct. 5), sip on craft brews from Louisiana and beyond while saying hi to the tigers and giraffes. The zoo hosts several events in the fall, including Boo at the Zoo (Oct. 20-21 and Oct. 27-28) and Zoolights (Nov. 23-Dec. 30).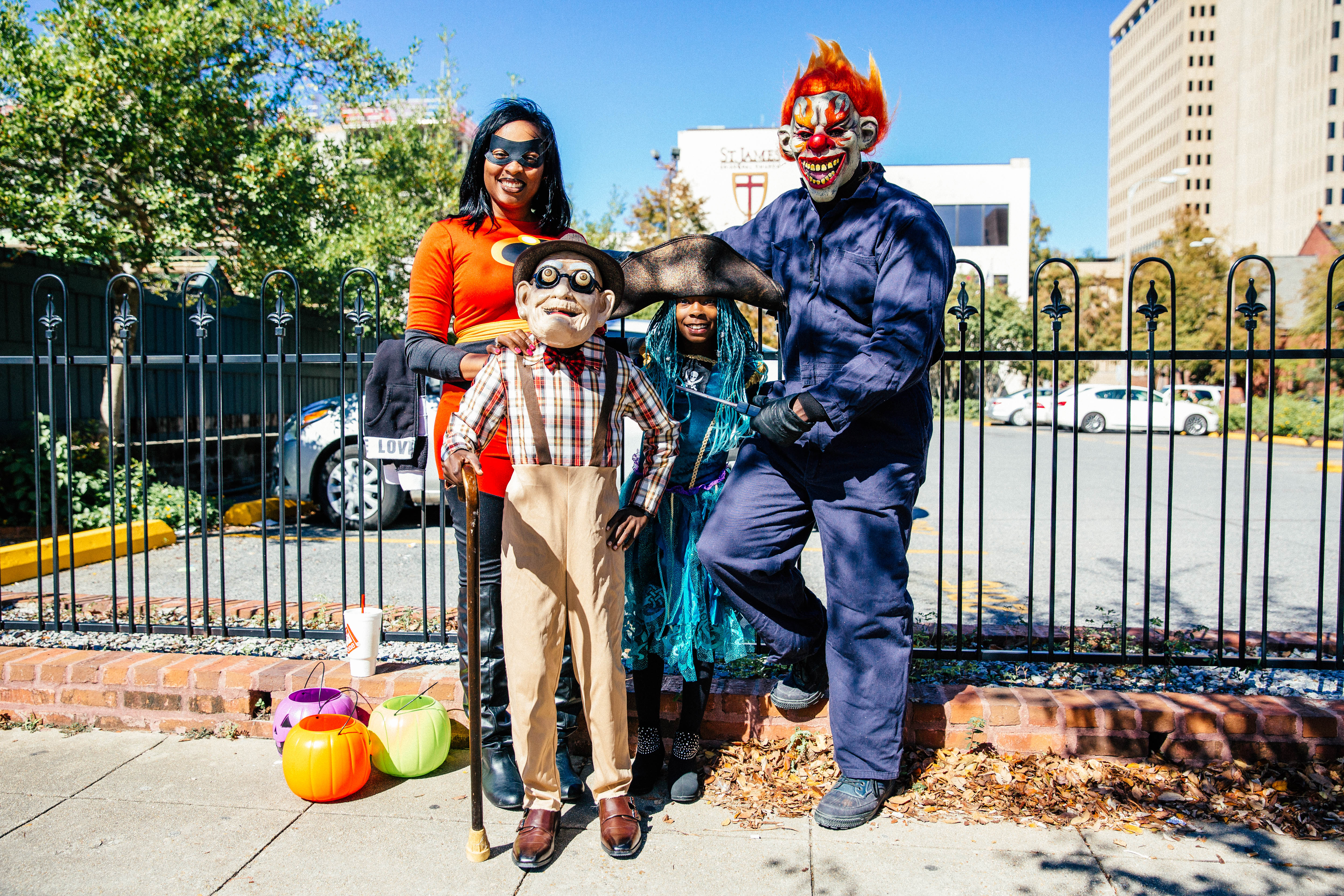 199. See parading krewes, dancers and bands at the Baton Rouge
Halloween Parade

.

Oct. 27. 1031consortium.com

200. Revel in all things Halloween at the week-long Fifolet Halloween Festival. Attend the Ghostly Gala and Fantasy Feast, and run the Pumpkin Pi 3.14 mile race. Oct 19-31. 1031consortium.com

201. Catch community spirit at Henry Turner Jr. Day. The event features music and an awards presentation for civic works. Oct. 28.

202. Celebrate the historic Chimes Street neighborhood and commercial district at North Gate Fest. Nov. 2. Find it on Facebook.

203. Meet authors and attend writing workshops during the Louisiana Book Festival. Authors read and sign their books, participate in panel discussions and lead workshops. Nov. 10.

204. Prowl through Mid City's Ogden Park when the neighborhood becomes a festival grounds. The Ogden Park Prowl features blocks of art, crafts, music and food. Stay tuned to its website for 2018 info.

205. Do some late-night holiday shopping at White Light Night. Mid City shines during this annual event. Shops stay open into the evening, and street vendors pop up along Government Street serving up some of the city's most creative art, crafts, food and music. Nov. 17. If you can't wait until the fall, though, get a taste of the springtime version at Hot Art, Cool Nights Friday, May 11.

206. Try all of the mac and cheeses made by local cooks in the Capital City Mac and Cheese Fest. Stay tuned for 2018 info.
WINTER
207. Deck the halls at
holiday festivities:
• Festival of Lights: The lighting of a 35-foot-tall Christmas tree against a backdrop of fireworks and tons of manufactured snow is the city's oldest Christmas-season tradition.
• The Cortana Kiwanis Christmas Parade: Dance troupes and floats like a Mardi Gras celebration—except all the songs are about Christmas.
• The Baton Rouge Ballet Theatre's The Nutcracker: A Tale from the Bayou. Its dancers give Tchaikovsky's holiday perennial a Cajun twist. Dec. 15-16.
• Raising Cane's River Center Arena ice rink. From late December through the first week of January.
• Go caroling, see lights and see a show during the holiday season. Besides the downtown happenings, there are more than 30 annual recurring events jingling all the way through December, from light displays at the Baton Rouge Zoo, Baton Rouge General, Blue Bayou and Lamar Dixon Expo Center to caroling in Perkins Rowe. Look for 225's annual Holiday Happenings guide online.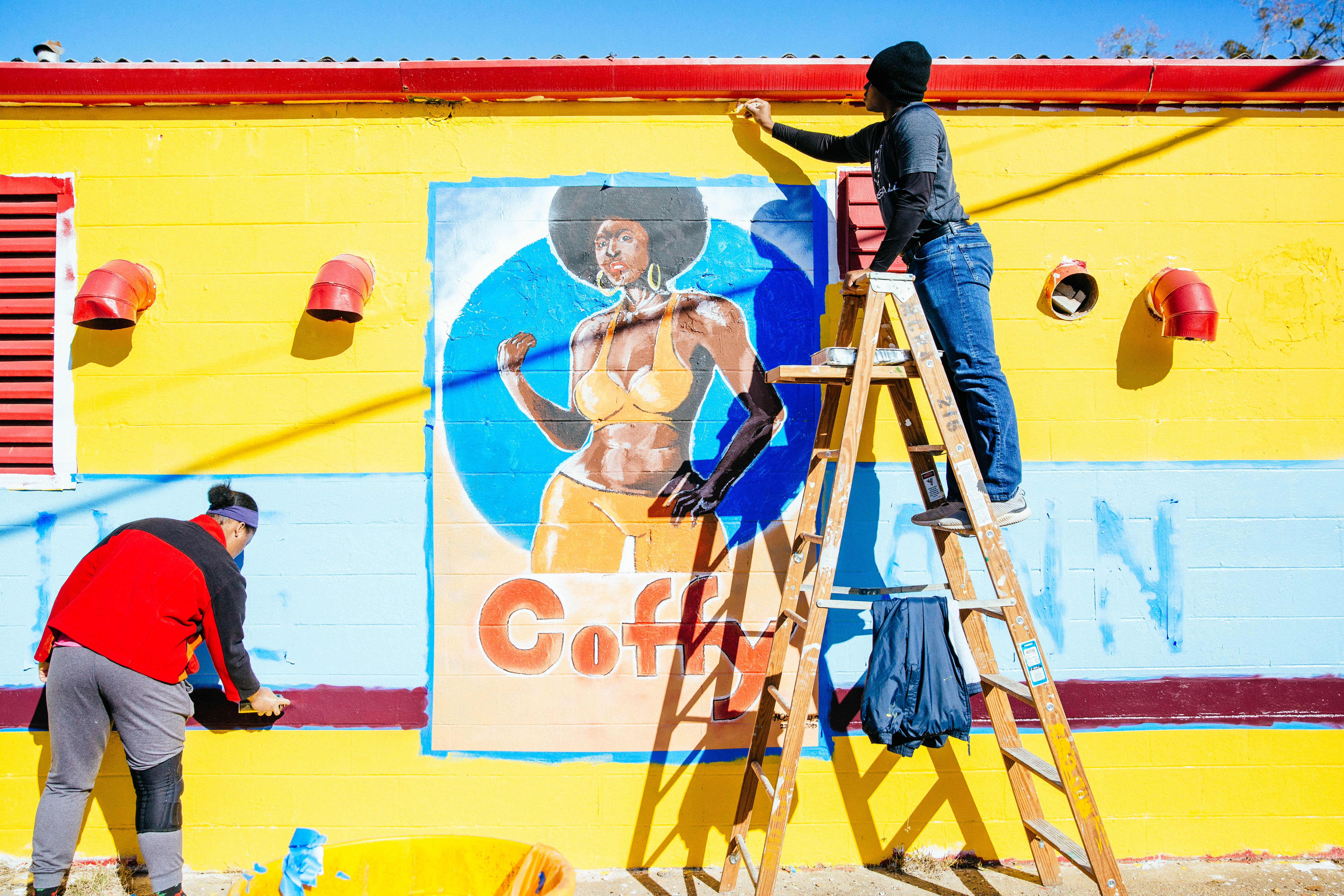 208. Paint a
mural

at MLK Day Festival of Service.

The weekend of Martin Luther King Jr. Day, volunteers transform the city by painting houses, planting gardens and trees and mending fences. Jan. 18-21. thewallsproject.org

209. Dress for effect at the Surreal Salon Soiree, the city's best non-Halloween costume party. Dance in your wackiest getup amidst the surrealist art at the Baton Rouge Gallery's annual Surreal Salon exhibit. Jan. 19. batonrougegallery.org/surreal-salon

210. See 26.2-miles of Baton Rouge on foot during the Louisiana Marathon. The course takes runners through downtown Baton Rouge, nearby neighborhoods and the LSU campus. In 2018, the sixth annual Louisiana Marathon was the biggest event of its kind in the region, generating a $5.3 million economic impact. Jan. 18-20. thelouisianamarathon.com

211. Cast your vote for best gumbo at the Red Stick Roux Rally. Chefs judge several divisions, but you decide the People's Choice Award. February. rouxrally.com

212. Catch some throws at more than a half-dozen local Mardi Gras parades. The Southdowns parade is family friendly. The Spanish Town parade is outlandish. Krewe of Mutts' costumed canines are the cutest. The 2019 season culminates March 5 with Fat Tuesday. Check out our Baton Rouge Mardi Gras cover story from the February 2017 issue for more Fat Tuesday ideas.
SPRING
213. Build a collection of green beads at the Wearin' of the Green Parade. Nearly 200,000 spectators transform Hundred Oaks into a sea of green during the St. Patrick's Day weekend parade. paradegroup.com
214. Celebrate music and art along the river at Ebb & Flow Festival. This year's April event featured national headliners Grandmaster Flash and Sheila E. ebbandflowbr.org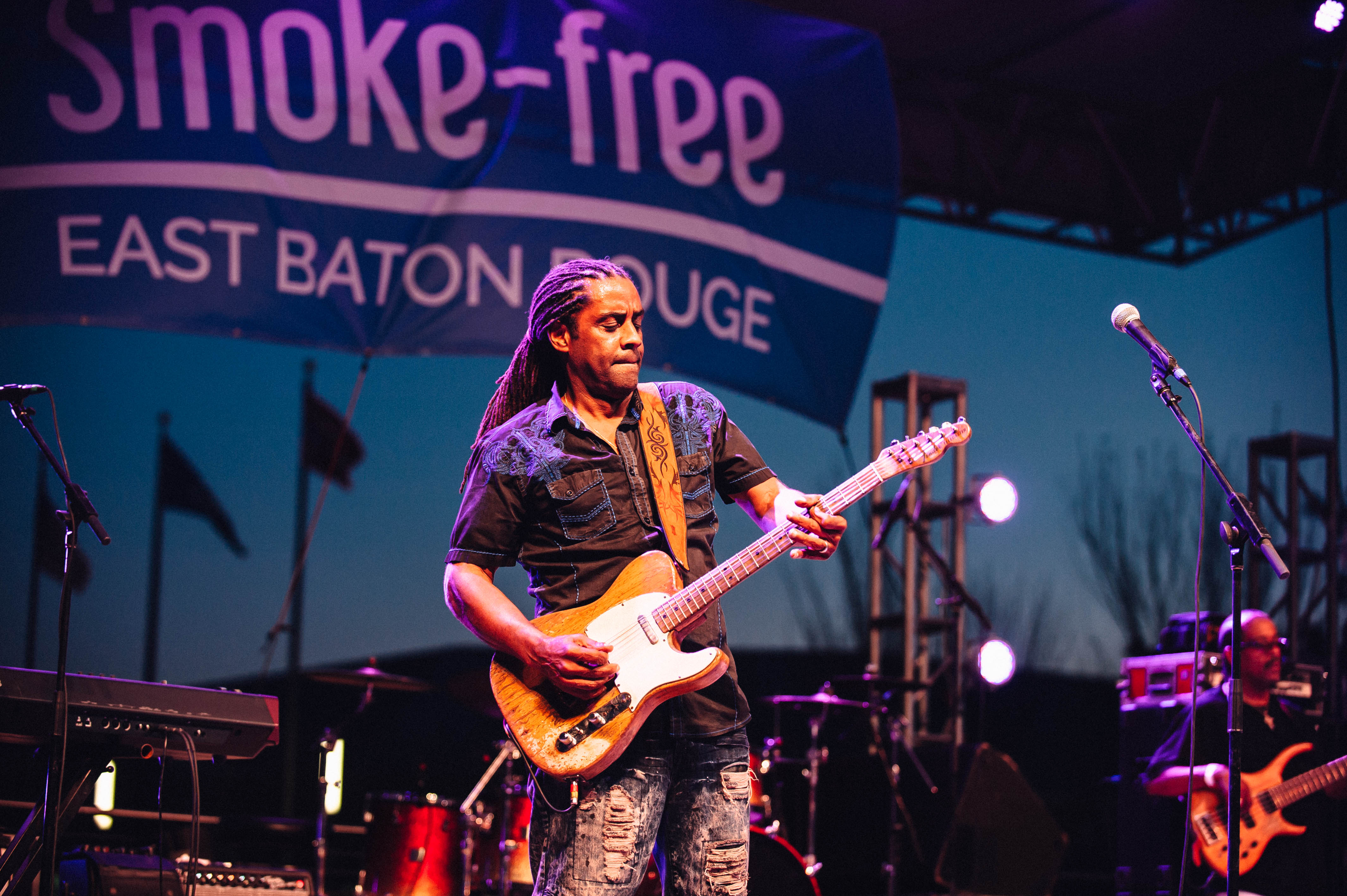 215. Meet a
blues

musician at the Baton Rouge Blues Festival.

National, local and regional acts perform at the two-day, multigenre festival each April. Some of the artists even sit down for intimate performances and interviews at the Blues Backstory Stage. batonrougebluesfestival.org

216. Sample more than 200 beers at the Zapp's International Beerfest. Foreign, domestic, ales and homebrews abound at the LSU Rural Life Museum. April. lsu.edu/rurallife/events

217. Hear young poets compete during the All City Teen Poetry Slam Festival. More than 100 poets participate with hopes of qualifying for the Brave New Voices International Youth Slam Poetry Festival. April. manshiptheatre.secure.force.com

218. Try food and drink from award-winning chefs and mixologists at Gourmet in the Garden. The spring event benefits LSU's AgCenter Botanic Gardens. lsu.edu/botanic-gardens

219. Hear songwriters perform compositions they wrote for Nashville stars at the Third Street Songwriters Festival. The spring event includes a songwriting workshop, a music industry panel and songwriters showcase. thirdstreetsongwritersfestival.com/

220. Be the first to see dozens of unreleased indie and studio films at the Louisiana International Film Festival. The festival runs multiple days every April. lifilmfest.org

221. Enjoy hands-on exhibits at Louisiana Earth Day. April. laearthday.org
ALL YEAR
222. Dance to live music every week—for free. Fall and spring always bring new outdoor concert lineups to Baton Rouge, and with three recurring weekly events there are plenty of acts to choose from. Thousands head to Galvez Plaza for Live After Five's eclectic lineup of zydeco, Cajun, jazz, rock and variety bands. Sunday in the Park brings bands from throughout the Gulf South to downtown. Rock N Rowe presents a variety of bands in the Perkins Rowe Town Square.
223. Go grassroots at Mid City Rising, a monthly pop-up of art, music and food. Presented by The Collective gallery space and Pink Elephant Antiques the last Saturday of every month. Find it on Facebook.
224. Enjoy coffee with friends—and future friends—throughout Mid City during Coffee on the Porch. 8 a.m.-10 a.m. on the last Friday of each the month. midcitystudio.org/coffee
225. Be a part of the conversation. We may not have had room for every single event, activity or restaurant in Baton Rouge, but that's where you come in. Tell us in the comments section below what your 225th thing to do is!
---
This article was originally published in the May 2018 issue of 225 Magazine.