---
In the mid-'00s, there was a buzz in the air in Baton Rouge.
Sushi. Did you hear about sushi? It's the new thing. We just got it.
When LSU's The Daily Reveille ran a story about it in 2004, the tone was awe. The writers sampled offerings from four restaurants in town serving it then and attempted to explain to readers what exactly sushi was.
"The Rainbow Roll is not for the timid sushi eater," the article warned—referring to a roll most of us now consider an introductory roll for beginners. Raw fish? We were only beginning to shed our skepticism. Ichiban, Tsunami and Hello Sushi were just splashing into Baton Rouge, pushing this unique dish into the mainstream.
It marked a new era in Baton Rouge's international cuisine.
For years, we grew up on steakhouses and seafood joints, American and Cajun cuisines interrupted by the occasional Chinese buffet, Tex-Mex restaurant or Italian eatery. It seemed only the die-hard foodies were seeking out Indian or Thai cuisine, and even then availability was limited to little isolated spots around the city, the only place in town to get what you were looking for.
But in the past decade, our culinary landscape has exploded. Now, we can choose from half a dozen different spots to try Vietnamese pho. We've got French-rooted tartes flambées at Flambée Café. Neapolitan-style woodfired pizza at Rocca Pizzeria. Baked manakish bread topped with za'atar, hailing from Syria and Palestine, at Zoroona Mediterranean Grill.
It's a new world in Baton Rouge, one splashed with bright colors of green chutney, golden mango and blazing red Sriracha. And the more the menu diversifies, the more we seem to learn that the world isn't so big after all.
---
THE OLD GUARD
Gino Marino approaches a table for two in candlelight, checking in on a couple's meal. It's the way his mother, Grace "Mama" Marino, had taught him since she opened Gino's Italian in 1966: care and consistency.
The couple smiles. It's their 45th wedding anniversary, they explain. He proposed in the '70s at Gino's over the same dish. It tastes exactly as it did the night they got engaged, they tell Marino.
Across town on a weekend in February, it's a similar story: The annual Chinese New Year dinner at Hunan Chinese Restaurant serves up 10 courses to a crowd of Chinese diners and culinary adventurers alike. City Chief Administrative Officer Darryl Gissel piles his plate with pork meatballs and coconut shrimp. He tells the owner, Jeffrey Cheng, that he met Fay Woo, the doctor to his right, on a blind date at Hunan in 1992. They're back tonight, 26 years later, representing the mayor's office for the event.
These restaurants—these memories—represent the first generation of international cuisine in Baton Rouge. The ones that started it all.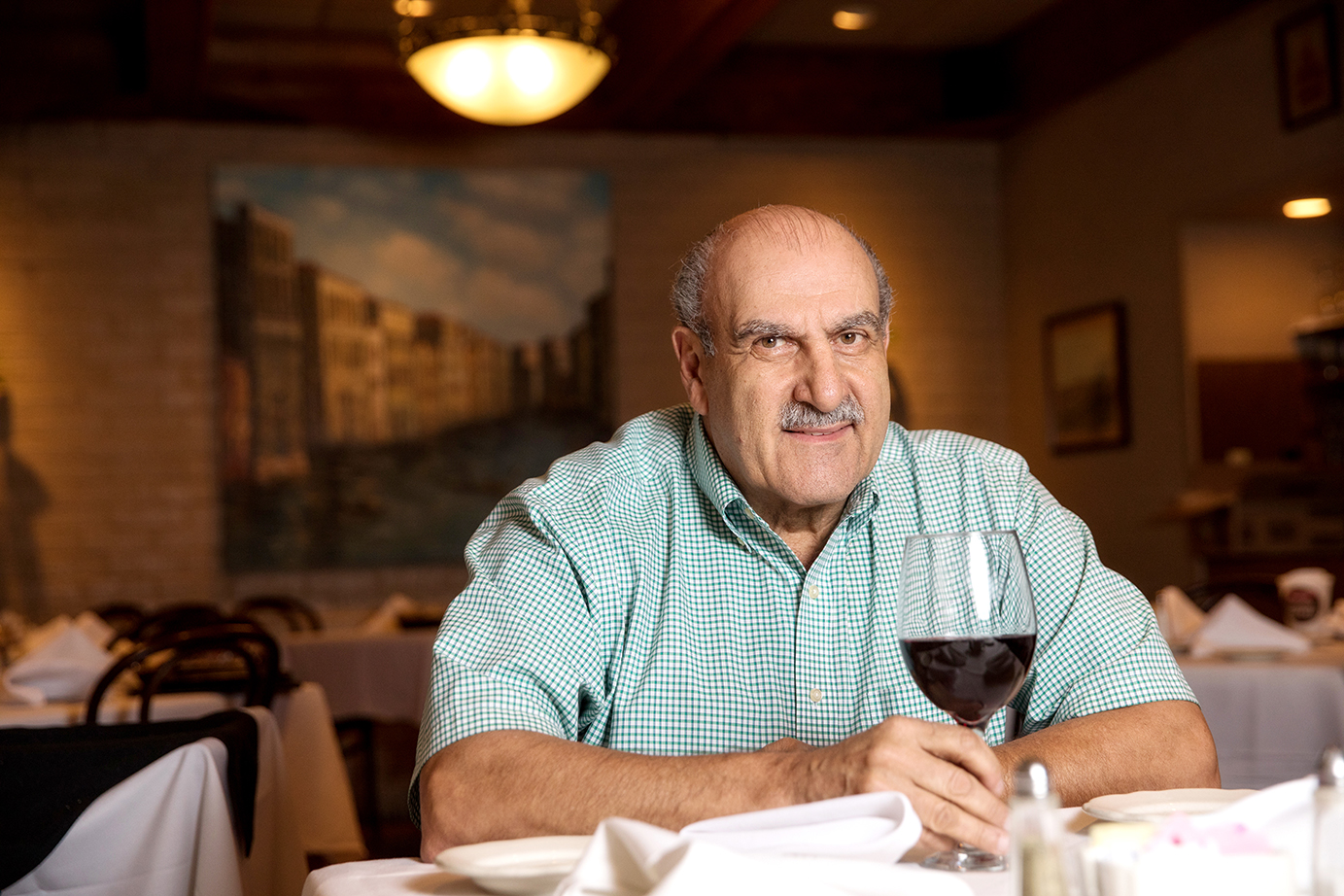 When Gino's opened in the 1960s, customers were wary of anything more exotic than lasagna. They didn't know wines beyond cabernet and chardonnay; glasses of zinfandel were sent back because diners didn't realize it could be red, not white. The first time Grace Marino served arancini—a breaded and fried rice ball stuffed with ragù and mozzarella—customers asked a typical Louisiana question: Where's the sauce?
So Grace poured red sauce on the plate, arancini became the signature dish of Gino's, and every future restaurant in Baton Rouge serving arancini would do it the Gino's way: with sauce.
These days, Gino's serves more than 50 wines by the glass, with four different pinot noirs to choose from. Customers come in asking about Tuscan and Roman regional dishes, now tapped in to the many varieties of Italian cuisine. Over 52 years, with that care and consistency in the midst of a shifting market in Baton Rouge, the Marino family convinced diners to trust them. Try something new. They promise they won't let you down.
Like Gino Marino, Jeffrey Cheng has been a pillar of his own cuisine in the city for decades. Close to 90 and buttoned up for the occasion in a traditional silk brocade jacket and matching pants in black and red, he proudly shows off the hundreds of framed photos lining Hunan's walls of himself and his family pictured with all levels of notable people who've dined at his restaurant, from local politicians and newspeople to Yo-Yo Ma and Dick Cheney.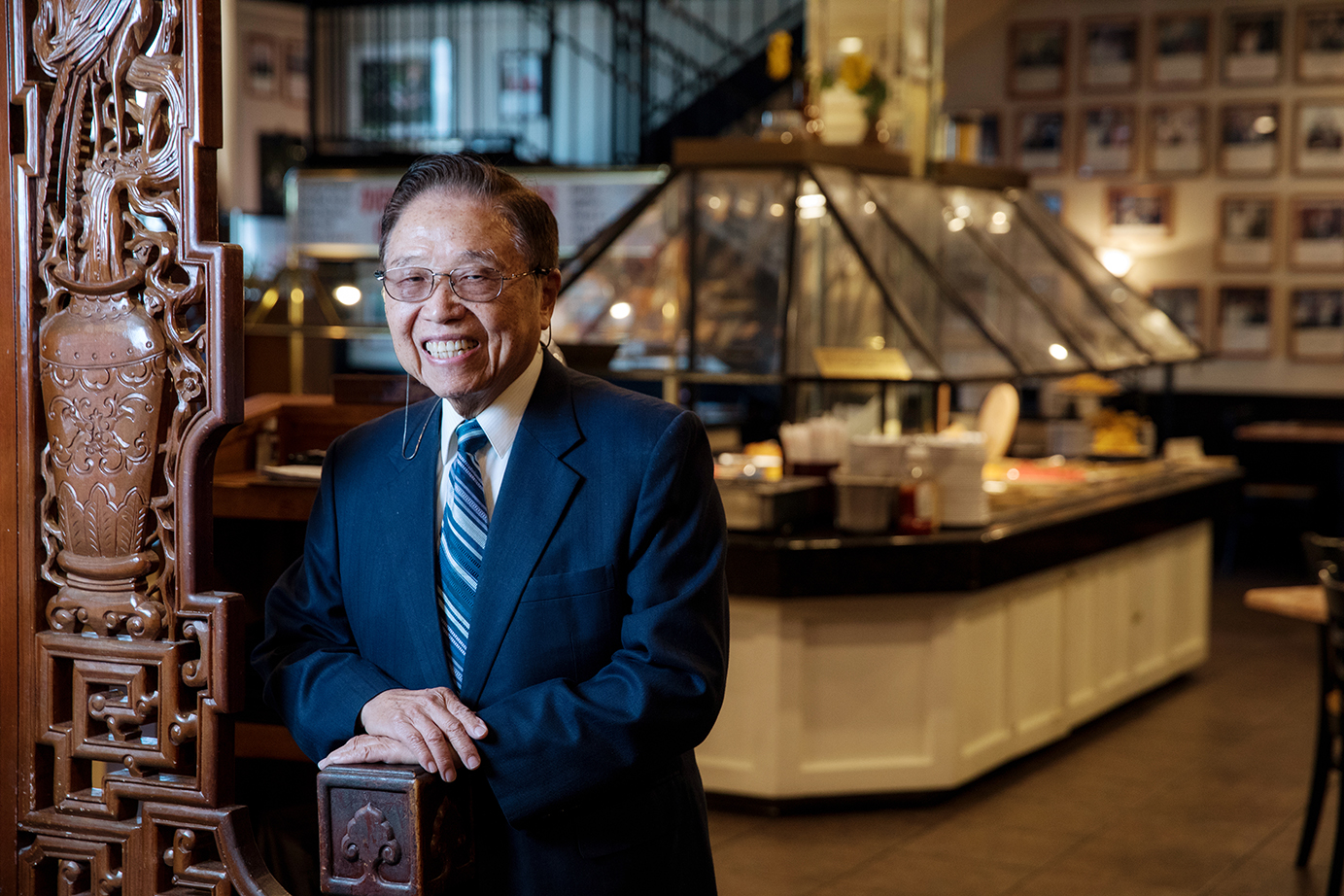 Hunan opened in 1979, and Cheng's family has built a legacy that's taken Baton Rouge into its new era. His son, John Cheng, founded Ginza/J.C. Kamado's Sushi & Japanese Steakhouse, upstairs above Hunan. His daughter, Angela Cheng Finch, brought us the hip and modern Hello Sushi. In many ways, they've set the course for a boom of East Asian cuisine in a city once limited to a small handful of options.
As the Lion Dance takes over the dining room at Hunan in celebration of Chinese New Year, the waiters deliver plates of garlic jellyfish and stewed duckling to tables of people from all races, all here to taste something different.
And that's the difference between now and the '60s and '70s, when spots like Gino's, Hunan and El Rio Grande Mexican Restaurant opened their doors. We Baton Rougeans are set in our ways, prone to returning to old haunts with warm familiarity and emotional attachments. But we also love good food. And now, that's inspired more and more people to try the unfamiliar.
---
THE TURNING POINT
When Dinos and Polina Economides returned to Baton Rouge from Cyprus, Greece, in 2013, they found a new city.
The couple first opened Zorba's Greek Bistro here in 1984. They closed up shop and returned to their homeland in 2000 to raise their children. They spent years re-immersed in Greek cuisine, picking up generations-old recipes and cutting-edge techniques. When they returned for their children to enroll in LSU, there was a new energy in the air.
"The minute we came back, we knew people in Baton Rouge had definitely become more sophisticated when it comes to their dining habits," Dinos says. "There are more, and better, restaurants now than ever."
That's part of why they chose to reopen Zorba's as an upscale bistro, carving out a niche as the only purely Greek restaurant in a town now stacked with plenty of Mediterranean options. Today, they're not playing it safe. The menu offers the staples—hummus, gyros, souvlaki—but also recipes new to Baton Rouge palates. Psaropita, a baked filo pie stuffed with shrimp, lump crab meat and Greek cheeses and topped with avgolemono sauce. Taramosalata, a traditional creamy caviar dip.
Today's Baton Rouge diner, with increasing frequency, is ready to take that journey to Cyprus with them.
If you ask local restaurateurs, the ones most immersed in the market, they'll point to a few factors to explain why, in the past decade, we've gone from a mostly homogenous culinary landscape to a city where we're as likely to grab a bahn mi or a shawarma wrap as a poboy on our lunch breaks.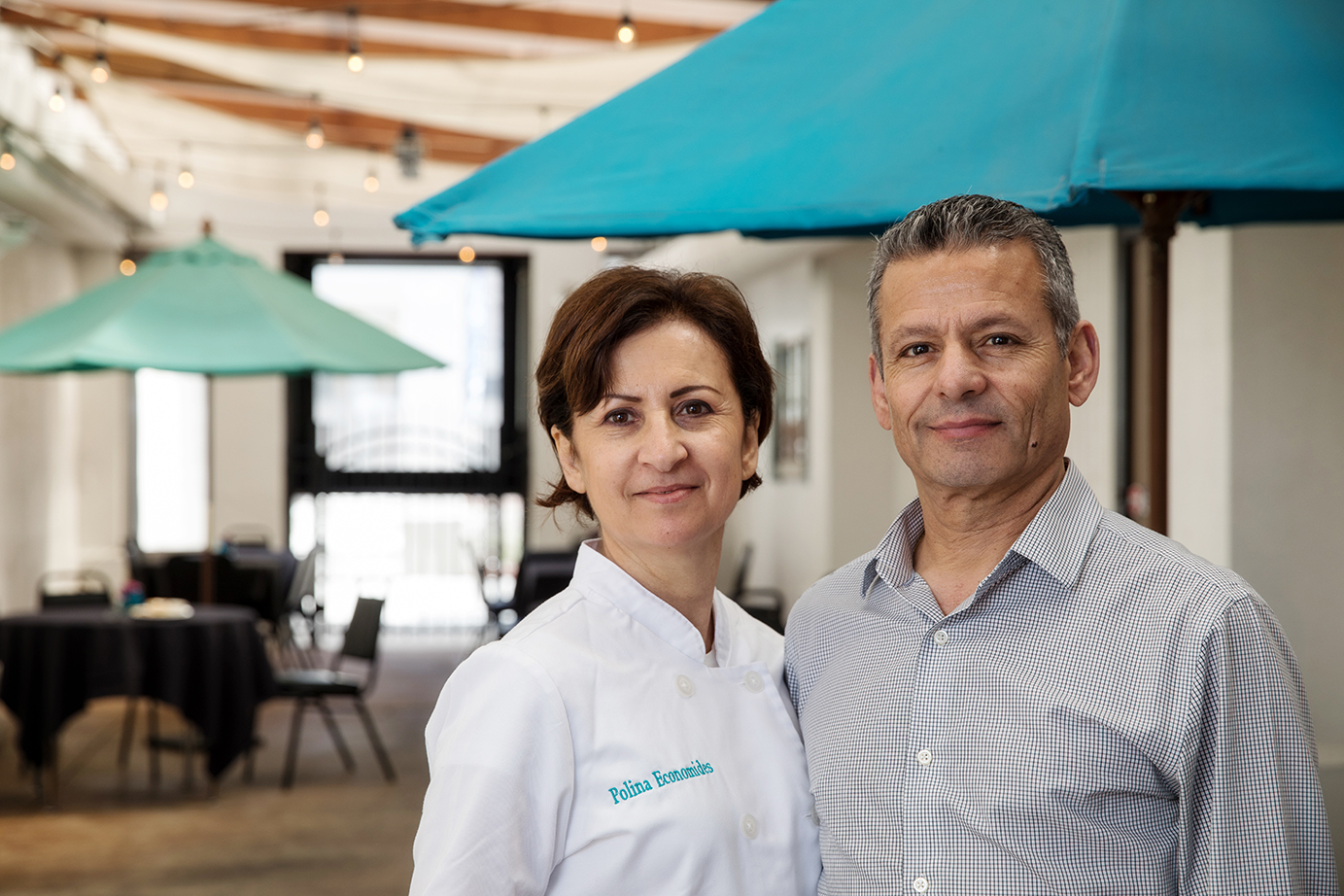 The first, and perhaps biggest, turning point: Hurricane Katrina. More than 46,000 New Orleanians migrated to East Baton Rouge Parish after the storm, according to a 2015
Nola.com story. They shook up the demographics and culture of our city. If the new residents didn't hail from an international ethnic group, they were at the very least big-city veterans used to a much broader range of cuisine.
Then came a growing job market. From 2007 to 2017, the city saw a 14.1% increase in the total number of jobs in the city, according to the Baton Rouge Area Chamber. Big openings at companies like IBM drew in more and more people.
Meanwhile, LSU and Southern University continued to draw international and transplant students.
As of 2016, the city had 6,265 more residents who were born abroad to non-U.S. parents than it did 10 years prior, according to BRAC. That's a 25% increase. The parish at large has seen an even greater increase in international residents: 33% since 2006.
More job opportunities also meant more young professionals staying in Baton Rouge after college, expanding the portion of the population known for thinking globally and for being hungry for the unknown.
Jim Urdiales, owner of Mestizo Louisiana-Mexican Cuisine, has watched these shifts unfold from the front row. His father, Carlos Urdiales, founded one of the first Mexican restaurants in the city, Carlos Cajun Mexican, which closed in 2016, and his uncle Joe Urdiales opened the city's oldest still-operating one, El Rio Grande Mexican Restaurant, in 1962.
Urdiales points to Hurricane Katrina and job trends as contributors to the changing market, but he emphasizes the role of young people in both supporting wider international offerings and pushing those restaurants to keep innovating.
"The way that millennials are starting to eat, it's a different experience for them. They're more daring diners than the average diner," he says. "I'm seeing how people are really stepping out of the norm, and they're not really eating by a label. They're willing to try a vegetable for a dish without being a vegetarian."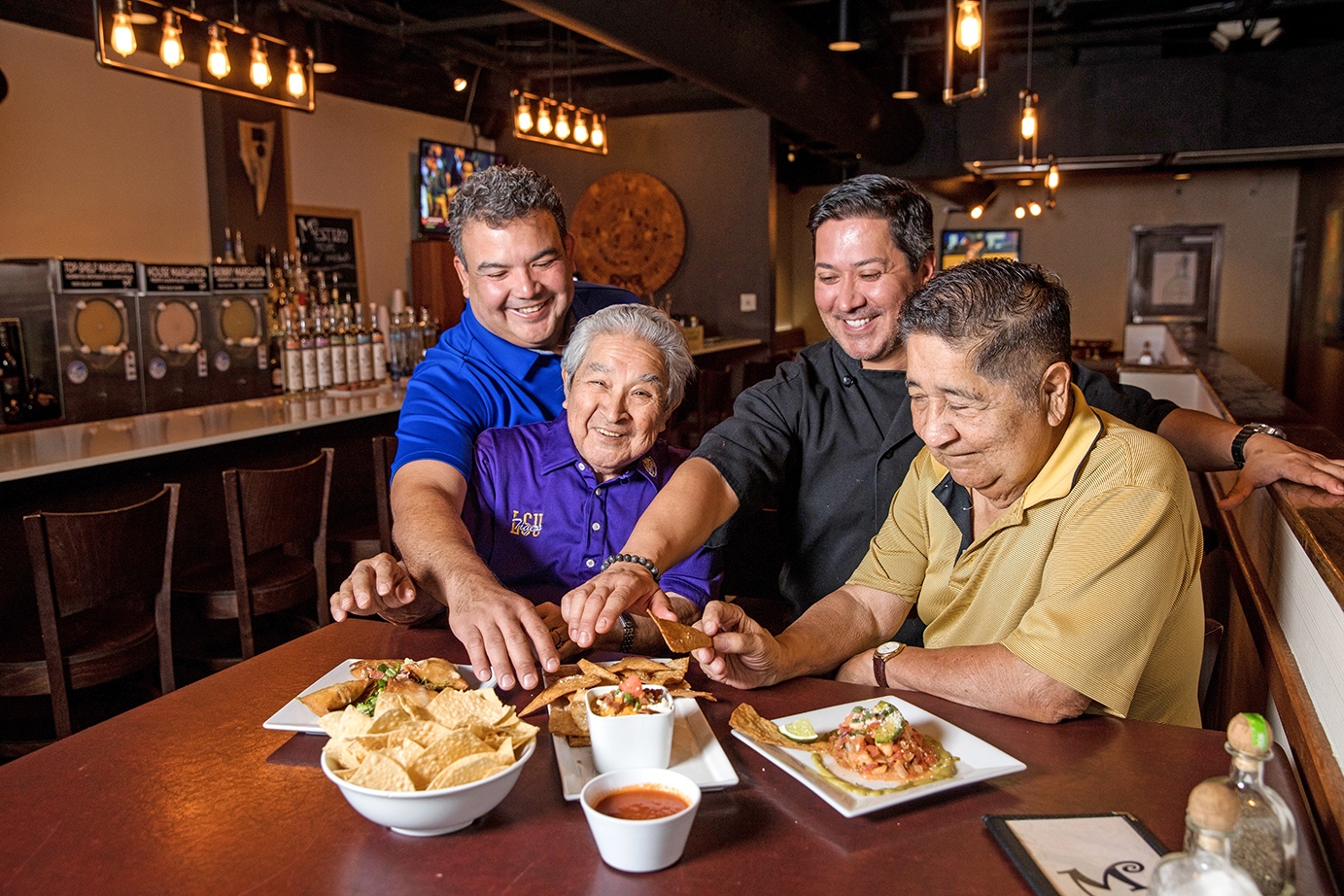 Each shift in the market, each rise in demand, each new palate added to the city and new culinary adventure undertaken after spotting an enticing Instagram, bolstered the growing trend. One restaurant led to another, then another.
It's 2009, and you've tried sushi for the first time—now you're ready to venture out into sashimi, ramen with the works, tempura-fried tofu. You've got the hang of Chinese and Japanese cuisine—now you're ready to venture out into the vermicellis of Vietnam and the bibimbaps of Korea. Steadily, this is how restaurants and diners have worked in tandem to broaden the international offerings of the city.
Urdiales has seen the city's growing culinary curiosity support more international and immigrant-owned businesses every day. Louisiana has a relatively low Hispanic population—222,000 as of 2014, making us 31st in the country for Hispanic residents, according to the Pew Research Center. So for years, Baton Rouge only knew Latin food as Tex-Mex.
Now, we've begun to differentiate and crave variety. Urdiales points to diners who frequent restaurants that showcase authentic Mexican cuisine, like his, or Central American cuisine, like La Salvadoreña Pupuseria.
"That's what I'm excited about," Urdiales says. "You've got markets like La Morenita and Ideal Market, and people going there and finally seeing the beauty of the produce and the meats and the cultures."
---
ROOM AT THE TABLE
Along the length of Florida Boulevard and branching down Old Hammond Highway to Sherwood Forest and Coursey boulevards, international restaurants and markets have stood for years.
El Rio Grande, full of bright red and yellow plates brimming with chile con carne over enchiladas. Dang's Vietnamese restaurant with steaming bowls of savory hu tieu. Bay Leaf Indian Cuisine, fragrant with anise and tamarind and curry. Grocers like Vinh Phat Oriental Market, La Morenita, Olive Tree's International Food, Fashion India's and Groceries, Pocorello's Casa D'Italia and beyond.
As the last decade's international wave added dozens of new options and cuisines to the city, these businesses have held onto loyal customers while drawing new ones in. It's a similar case for Little Saigon, a Florida Boulevard Vietnamese joint that's been open for nearly two decades.
"The more people know about, the more they want to try," says David Nguyen, whose family owns Little Saigon. Skeptics whose palates have been broadened by one cuisine, he's noticed, are more likely to give another a try.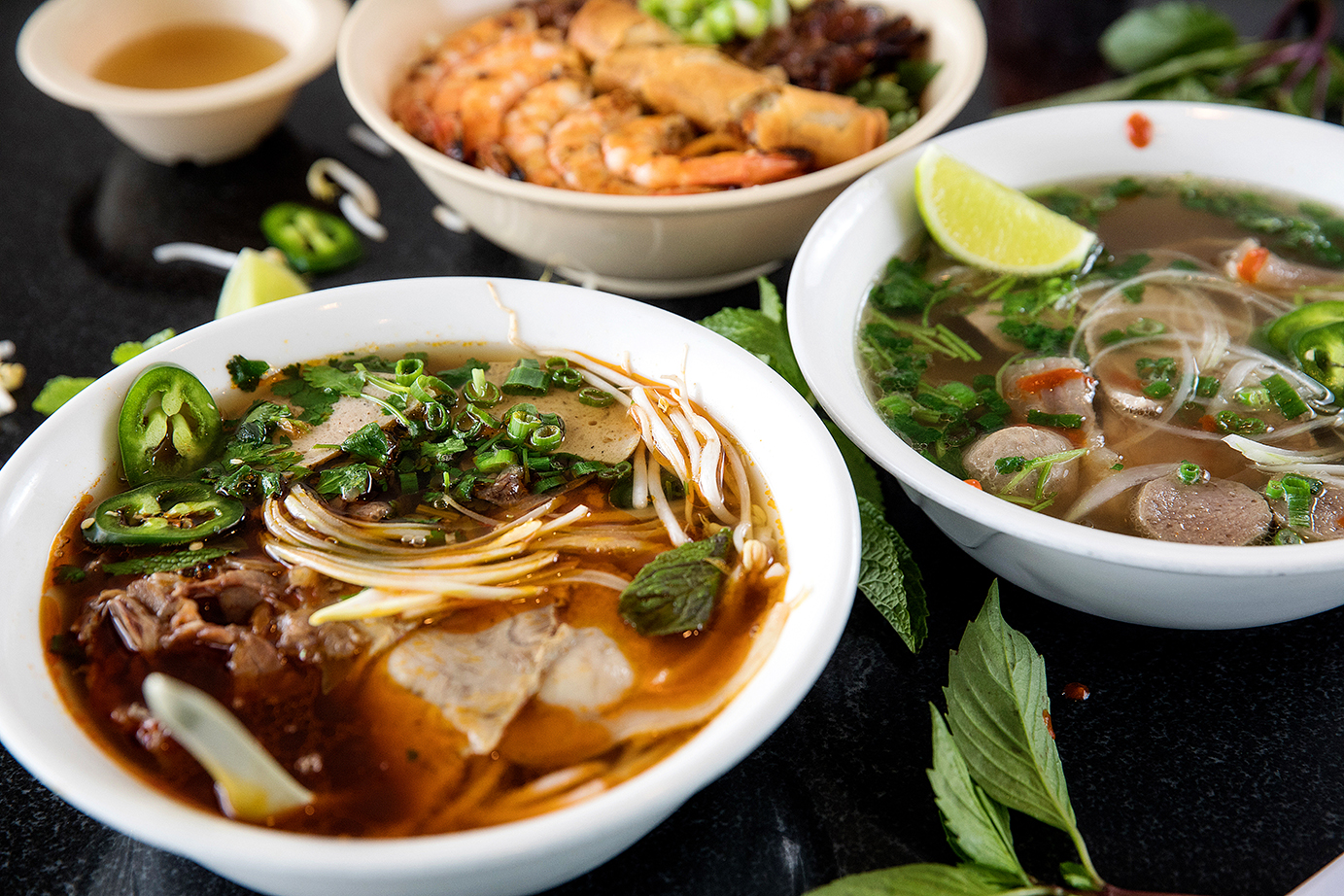 The idea of sharing influences—of mutual appreciation and inspiration across cultures—is what creates a sense of community between international restaurateurs in Baton Rouge. There's room for everyone at the table.
At Cocha, owners Saskia Spanoff and Enrique Pinerua know all about blending cultures and cuisines. Spanoff grew up in Baton Rouge, but her parents were born in Holland. Pinerua's parents are Basque and Venezuelan, and they raised him in Chile. After meeting in the competitive restaurant scene of Los Angeles, Spanoff and Pinerua found an epicurean home in Baton Rouge in 2016, when they opened their globally inspired international eatery.
Here, the kitchen serves up a brat from local meat counter Iverstine Butcher with warm German potato salad and an apple sauerkraut, traditional Venezuelan-stuffed corn cakes called arepas with roasted duck, Moroccan short ribs and squid ink linguine.
Cocha proves something corroborated by many international restaurants: The "farm to table" trend that's swept America in recent years isn't new. It's been a crucial tenet of cuisines all around the world since ancient history. If you're just jumping on the clean-eating bandwagon, wanting to be confident in the freshness and the roots of the ingredients in your food, international restaurants were there long ago.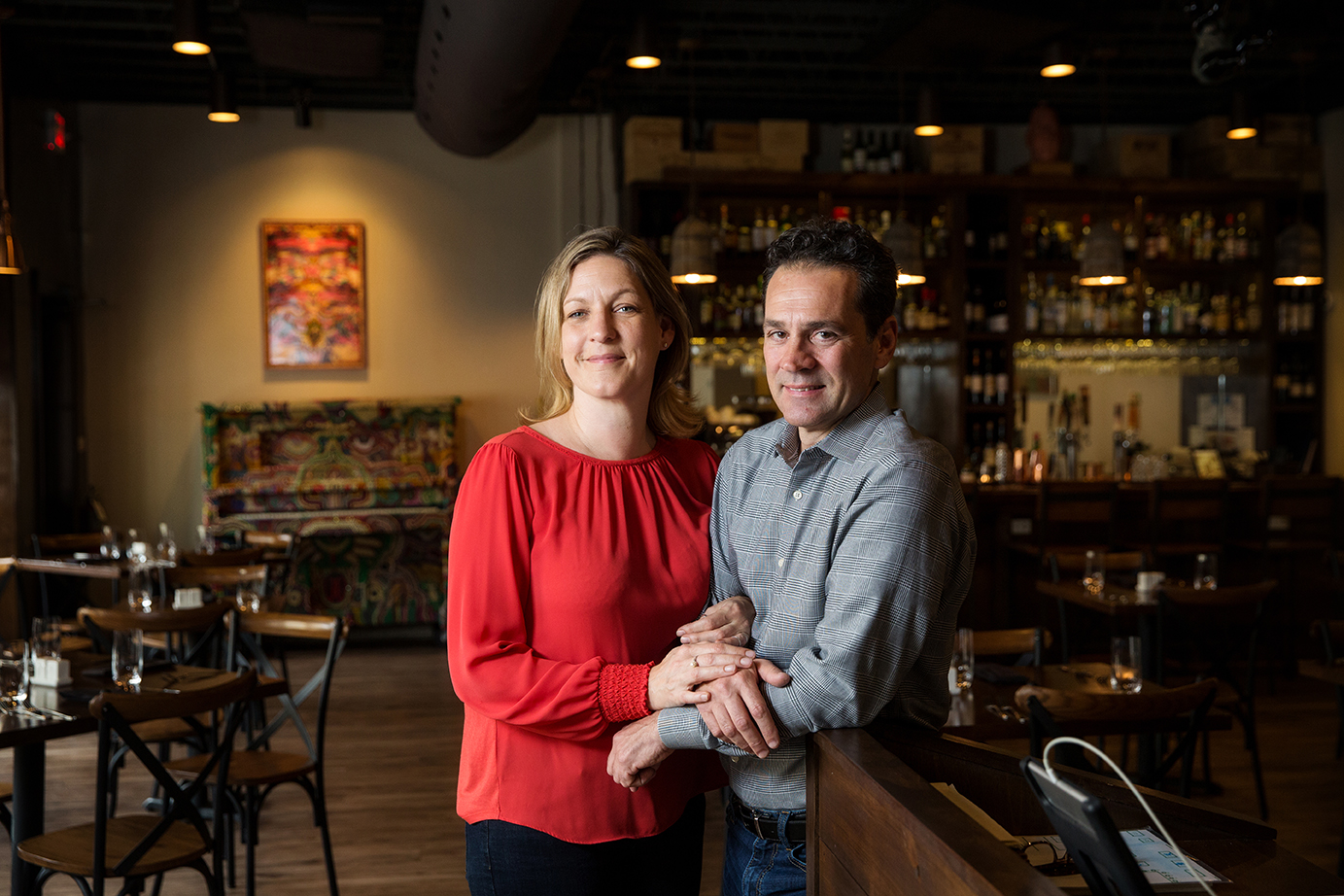 Spanoff says that by looking at what other places with similar climates do with the same crops, they're able to create a multicultural menu that elevates locally sourced ingredients.
"Look at your main ingredients, look at your different herbs, look at your different meats, seafood," Spanoff says. "Everything that we have [in Louisiana], well, in a similar spot, they're using those same ingredients and doing something completely different."
At Gino's, the kitchen imports the finest authentically Italian ingredients from the homeland. But the chefs also cook from the south of Italy, which mirrors our own Southern coast: rouxs, slow cooks, abundant seafood.
Spanoff recalls being inspired by a recent conversation she had with Marino about a traditional Italian black honey dessert. Urdiales remembers traveling to a culinary convention with a handful of local restaurateurs across cuisines. He sat down at an upscale Mexican restaurant with Marino, who let Urdiales order for him. It all comes together, all these myriad influences.
"There are new ingredients, new products," Polina Economides of Zorba's says. "Chefs really are trying different things, coming up with great ideas. Something that before, we didn't have as much. Everybody stayed in their own little circle and the cuisine that they knew. … [Now] we talk to them about different things, exchange ideas."
Across cuisines, there's a desire to work together to elevate the epicurean culture in Baton Rouge as a whole. In that sense, there's no competition at all.
---
NEW HORIZONS
As mentioned before, there are two deep-rooted truths about Baton Rougeans: We're set in our ways, but we love good food.
It looks like the latter is beginning to win out.
That certainly seems to be the case at Umami Japanese Bistro, where owner Cong Nguyen, a former Hello Sushi chef, is trying things Baton Rouge has never seen before.
When Hello Sushi first opened, most customers only wanted low-risk crunchy rolls or California rolls. There's certainly a place for those starter rolls, Nguyen says, as he sharpens a knife behind the sushi bar of the restaurant he opened in a former Hello Sushi location in 2016. But there's so much more to try.
If you sit across the bar, you can invoke "Umami-kase": a play on the Japanese word "omakase," meaning "trust the chef." Nguyen loves it. Choosing the perfect dish for a customer is one of his favorite parts of the job.
Today, Umami-kase means letting Nguyen prepare a new-to-the-menu roll, Love at First Bite, filled with yellowtail, scallions and cucumbers, topped with avocado, tuna, fried shallots and microgreens, drizzled in a gently sweet passionfruit sauce. Of course, it's delicious. Trust validated.
At a restaurant like Umami, where ingredients include imported octopus and sea urchin, trust is crucial. Nguyen's dream is to see Baton Rouge full of omakase, where restaurants all over town will do tasting menus, an interactive experience between the diner and the chef. He wants to see the city that open-minded.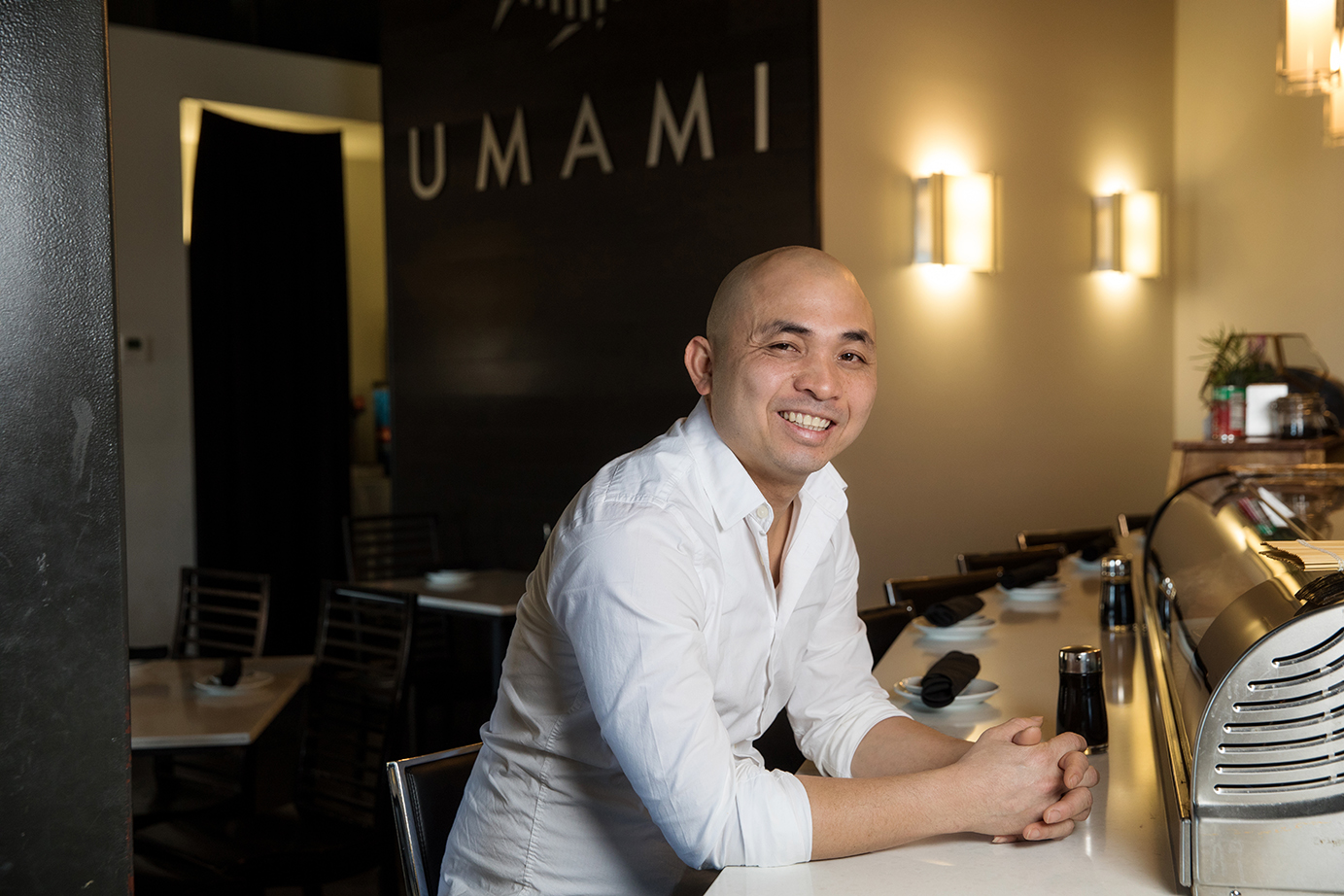 It's not just about local diners trying new genres of cuisines, but pushing themselves to order differently each time they open the menu.
"We're getting there," Nguyen says. "Slowly, little by little."
That trust, that universal love of food, goes hand-in-hand with what Cocha's Pinerua calls the "demystifying" of other cultures.
Caroline Umolu Collins, owner of BB&PF, opened her Nigerian eatery in 2012 with a vision of educating customers on African culture with food.
"You can try Nigerian dishes. We serve African drinks," says Collins, who believes that food is the key to breaking down cultural barriers. "And I have people who come in who've spent time in Zambia or Ghana, and they feel like they're at home."
"What's a better education than traveling?" Pinerua says. "A lot of people don't have that disposable cash to go to South America, and then they can come into a place like this and experience some of that."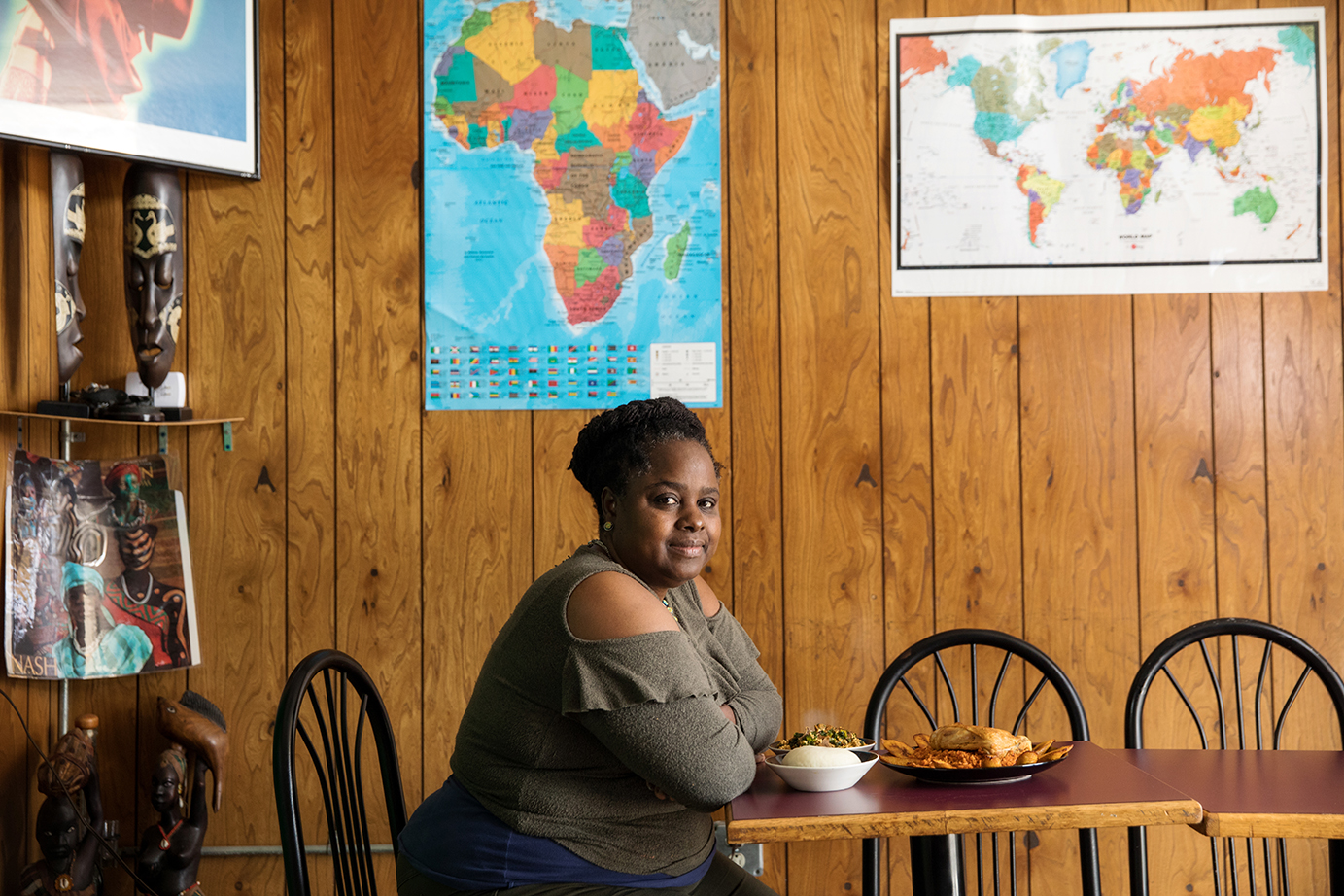 Spanoff adds, "You can do it through going into businesses, meeting the owners, tasting the food. It broadens people's horizons."
Looking into the future of the city, chefs agree: We've only just begun. They expect to see gaps in the market filling—cuisines we're missing, like Peruvian, Spanish and Korean barbecue entering the dining scene. New fusion concepts, as chefs keep stepping outside of the lines to keep up with the constant demand for something different. New graduates of Louisiana Culinary Institute, where blends of international spices fly and rising talents are armed with skills spanning continents, will be ready to invest in the city.
Even Gino Marino, one of the bastions of the old guard of international food, is confident that Baton Rouge finally has the taste to support as many different cuisines as we can fit.
"People have really expanded their palate," Marino says. "They're trying different things, trying different cuisines. It's happening all over Baton Rouge. If you take an old phone book and look at the restaurants back in the 1960s and '70s, and look at it now, you see how much more variety you have, and how much we've expanded. I'm really, really glad to see that."
---
MORE TO THE STORY
A visual timeline tracking the arrival of international cuisine in Baton Rouge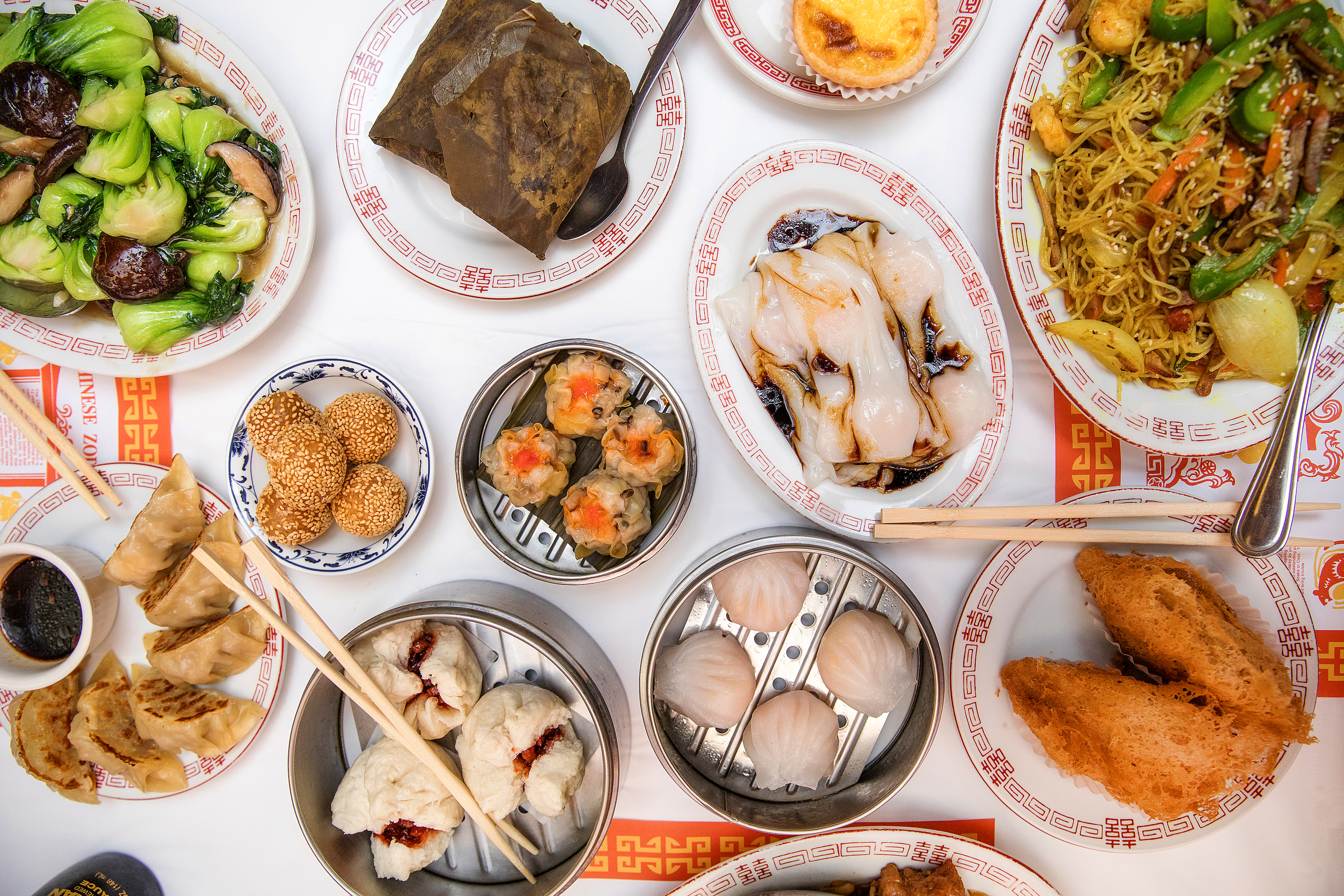 This article was originally published in the April 2018 issue of 225 Magazine.