---
When you grow up in the South, your relationship with food is different.
Food doesn't just sustain our bodies or curb our cravings. It's our lifeblood. It's our religion.
It's the hot blast of steam when you lift the lid off a simmering gumbo pot to skim out the oil, and the dark smell of roux that permeates your clothes for days. It's the early Sunday morning ritual of your childhood, sitting around the table with little hands sticky from frosting and the sweet blend of cinnamon and sugar reminding you that Christmas is almost here. It's a styrofoam container of smothered chicken and rice served to you by a woman who smiles warmly and calls you "baby."
We plan our days around meals here, center our time with family and friends around food and drink. We cook for our neighbors in times of need. When you walk into somebody's home and hear, "Y'all eat yet?" you know you're truly welcome.
And sometimes—especially after a long and difficult year—we use food to nourish our souls.
For so many of us here in Baton Rouge, this long and challenging year has us wanting to just eat our feelings. And why not? No matter what 2016 has brought us, the comfort and joy of good cooking hasn't failed to cheer us up. Losing yourself in a rich and decadent dish is a universal source of happiness for us in the South. Comfort food is always there for us.
So keep your chin up, Baton Rouge, and dig into something deliciously heavy that makes your heart feel a little lighter.
---
Think back to when you were a kid. What was the one food your mom could always get you to eat, no matter how cold or sick or upset you were? It's the culinary equivalent of snuggling into a warm security blanket and getting ready to nap off the carbs. The first comfort food you ever knew: macaroni and cheese. 
---
In B.R., there are few foods that inspire as much debate as gumbo. Whether you grew up in Louisiana, or moved here as a transplant, it doesn't take long to feel the significance of gumbo. The savory, stew-like soup has been on the Louisiana menu for more than 300 years, when West African slaves are believed to have introduced it. Gumbo continued to evolve and remains the anchor of our culinary culture.
---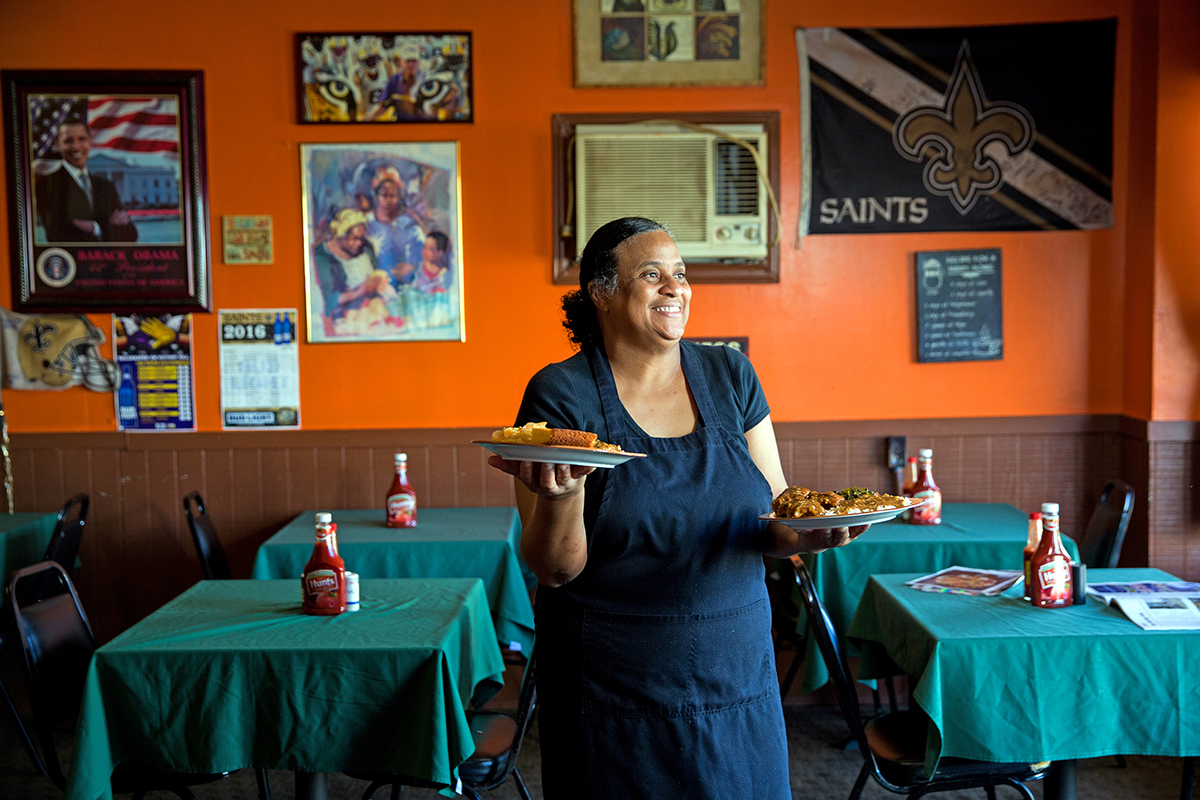 Dorothy's might have a small dining space, but the lunch plates that come out of the kitchen are anything but tiny. Arrive early, owner Deneta Greely suggests, especially on Fridays when chitterlings are on the menu. That polarizing Southern dish attracts a crowd, and Greely is happy to cook it, even if she doesn't care for it herself.
---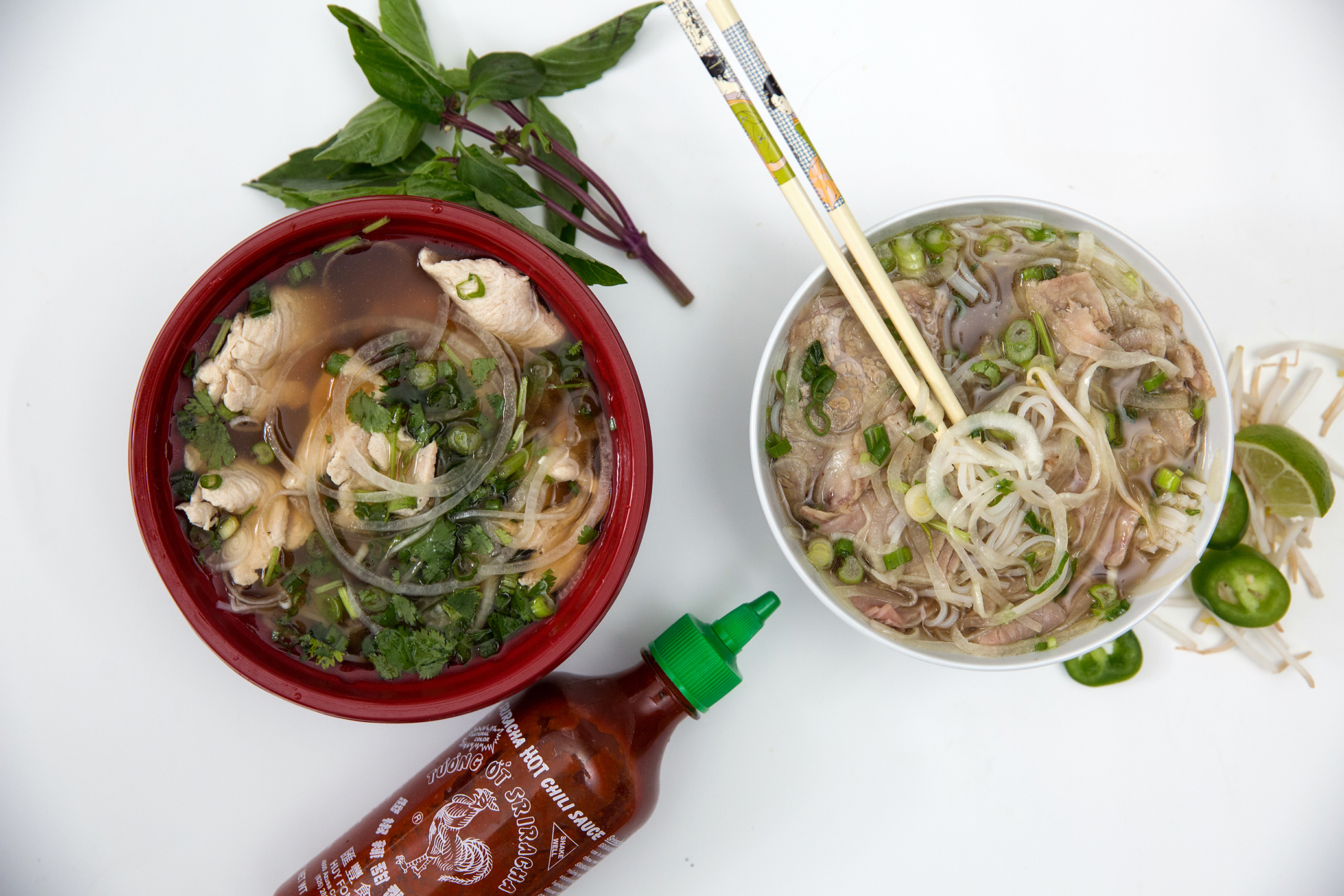 Hot soup might be the most universally comforting dish across all cultures. We slurp it when we're sick, or seek it out when the weather gets cooler and we want to curl up with a bowl of something steamy. With pho, sometimes a blazing hit of hot sauce can clear your sinuses, too.
---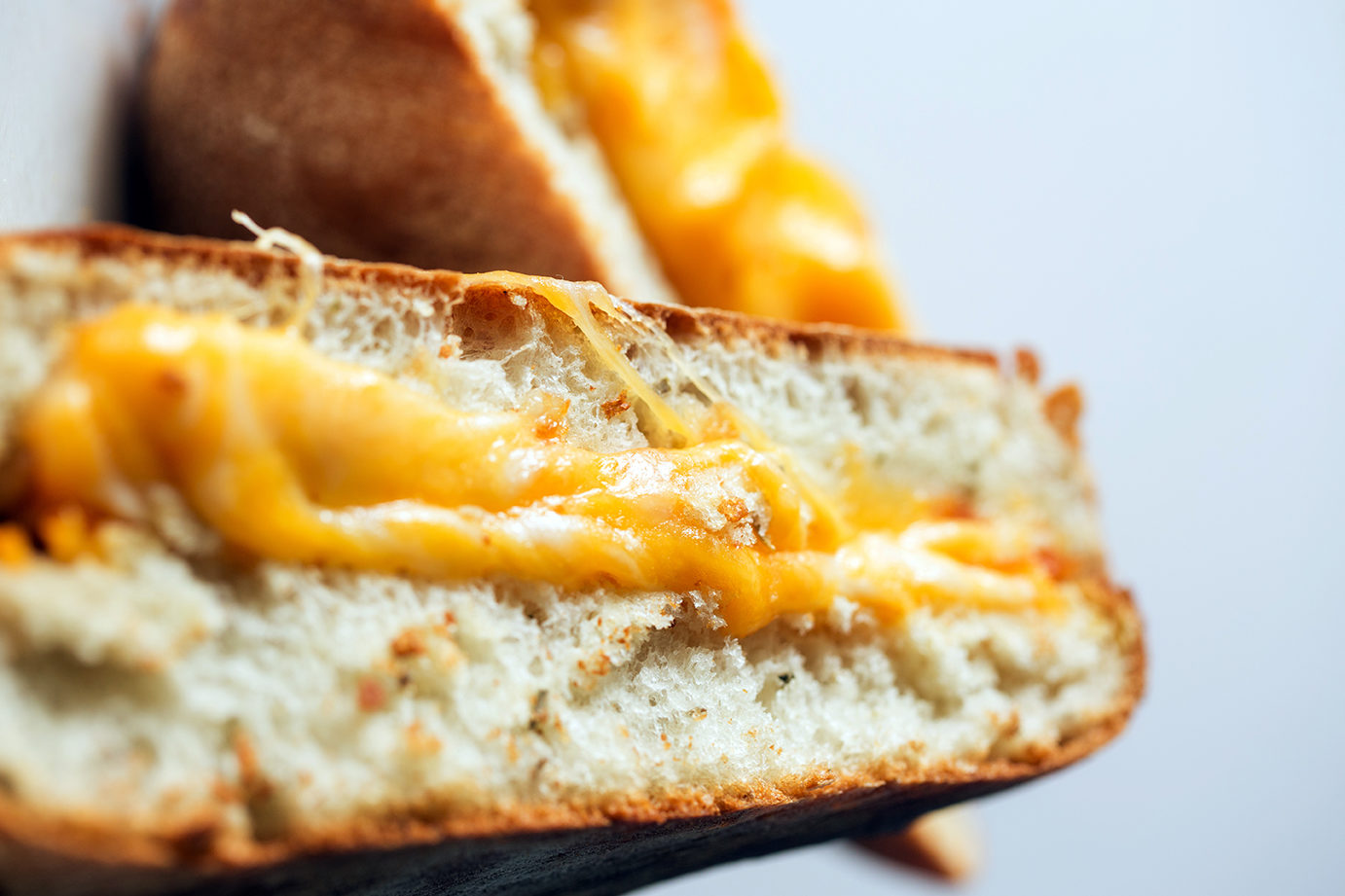 Grilled cheese: the rare dish parents and kids can agree on. Parents love its simplicity and accessibility, because as long as you have some type of bread and cheese on hand, you've got an easy-to-make lunch for the most hectic of days. Give yourself a break from the kitchen during the chaos of December, and let someone else do the work. Satisfy that grilled cheese craving with one of these local sandwiches.
---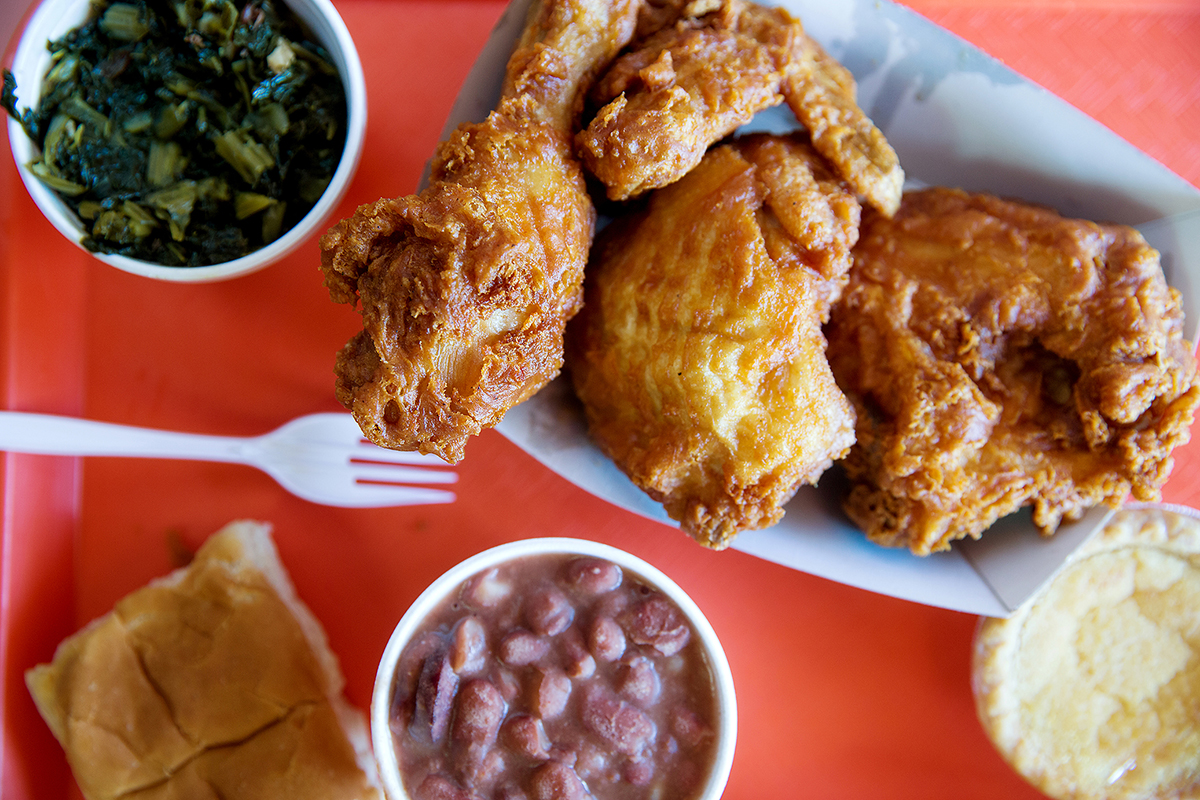 Golden brown, crispy on the outside and moist and tender within—is there anything more delectable than a piece of perfectly fried chicken?
---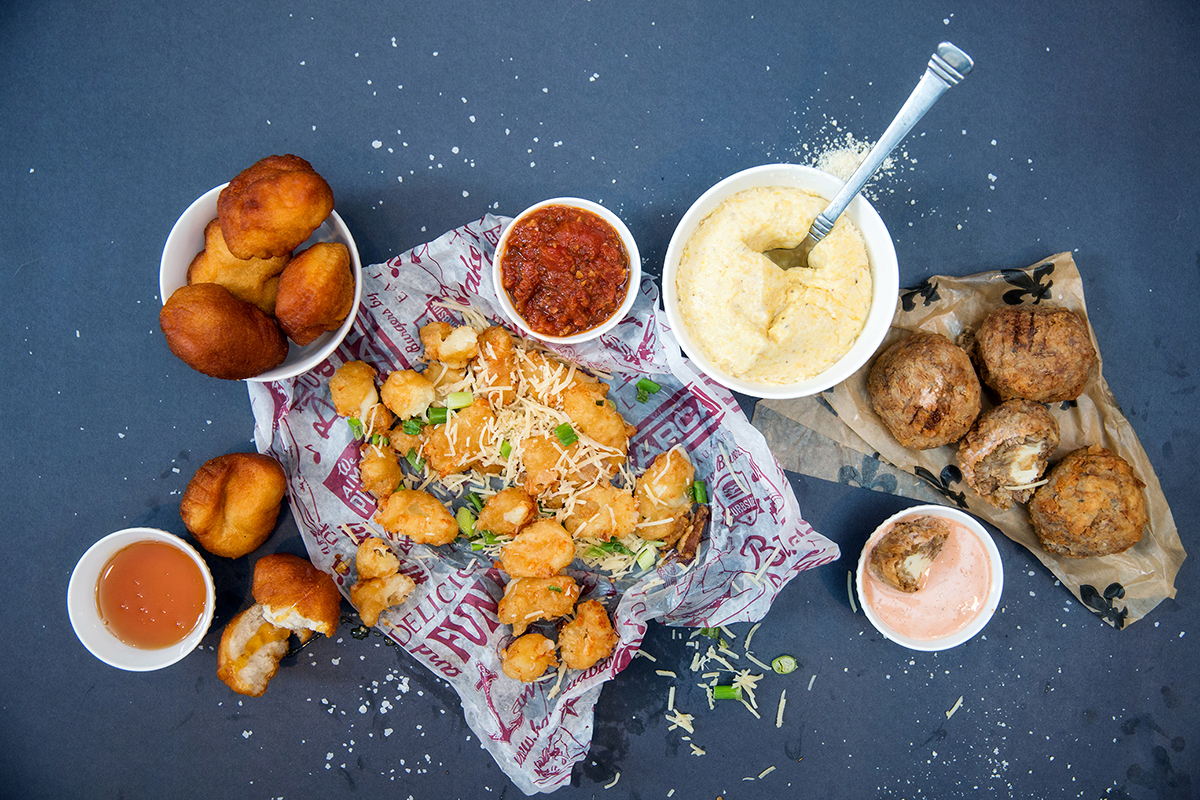 A comforting dish doesn't have to be an entree—apps and sides are often the most craveable, from gravy-soaked fries to creamy mashed potatoes. And it's certainly hard to imagine any holiday feast without all the fixings.
---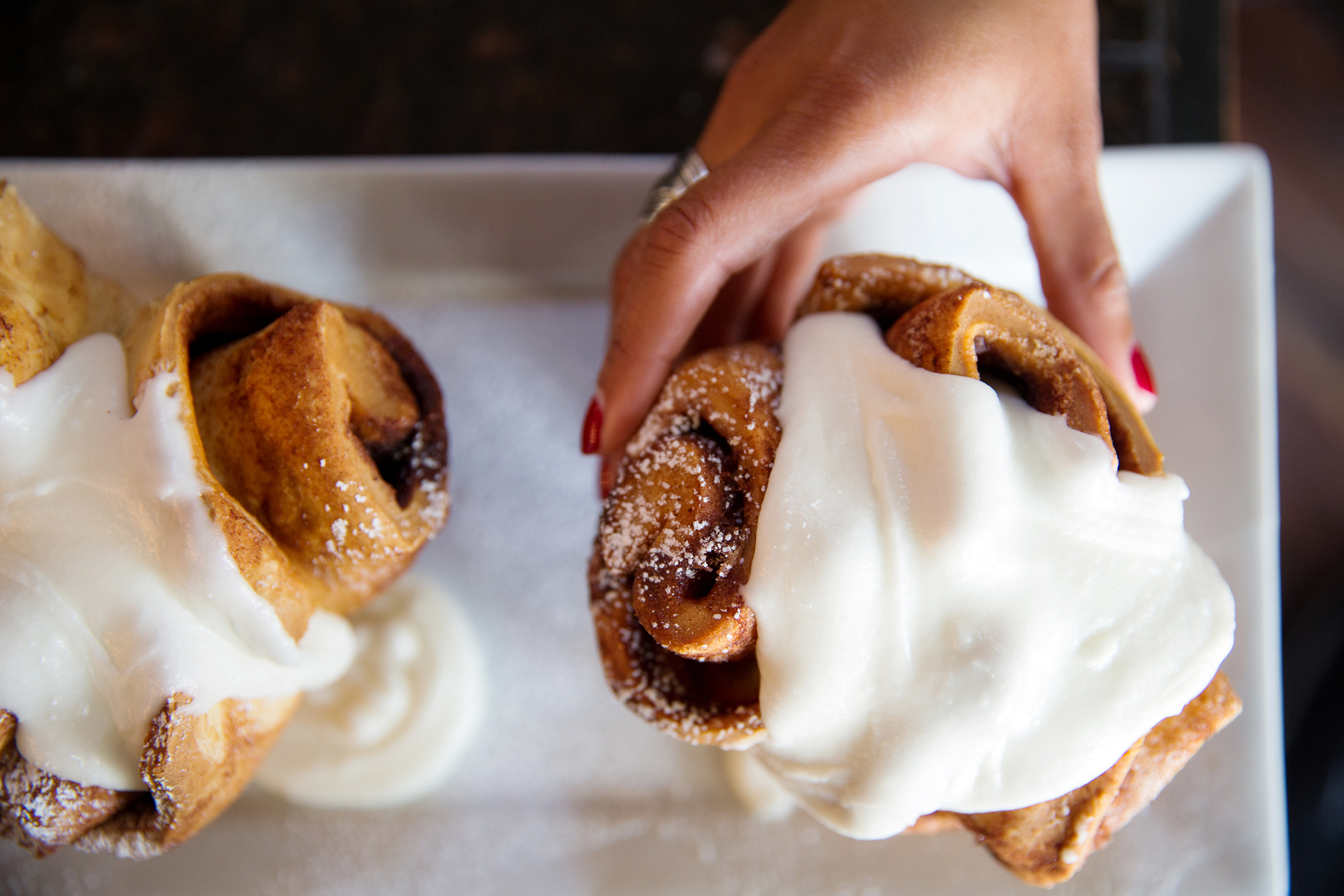 Nutritionists may tell you that for the most important meal of the day, you should aim for something healthy. But then, what use is a cinnamon roll if not to make breakfast a little sweeter?
---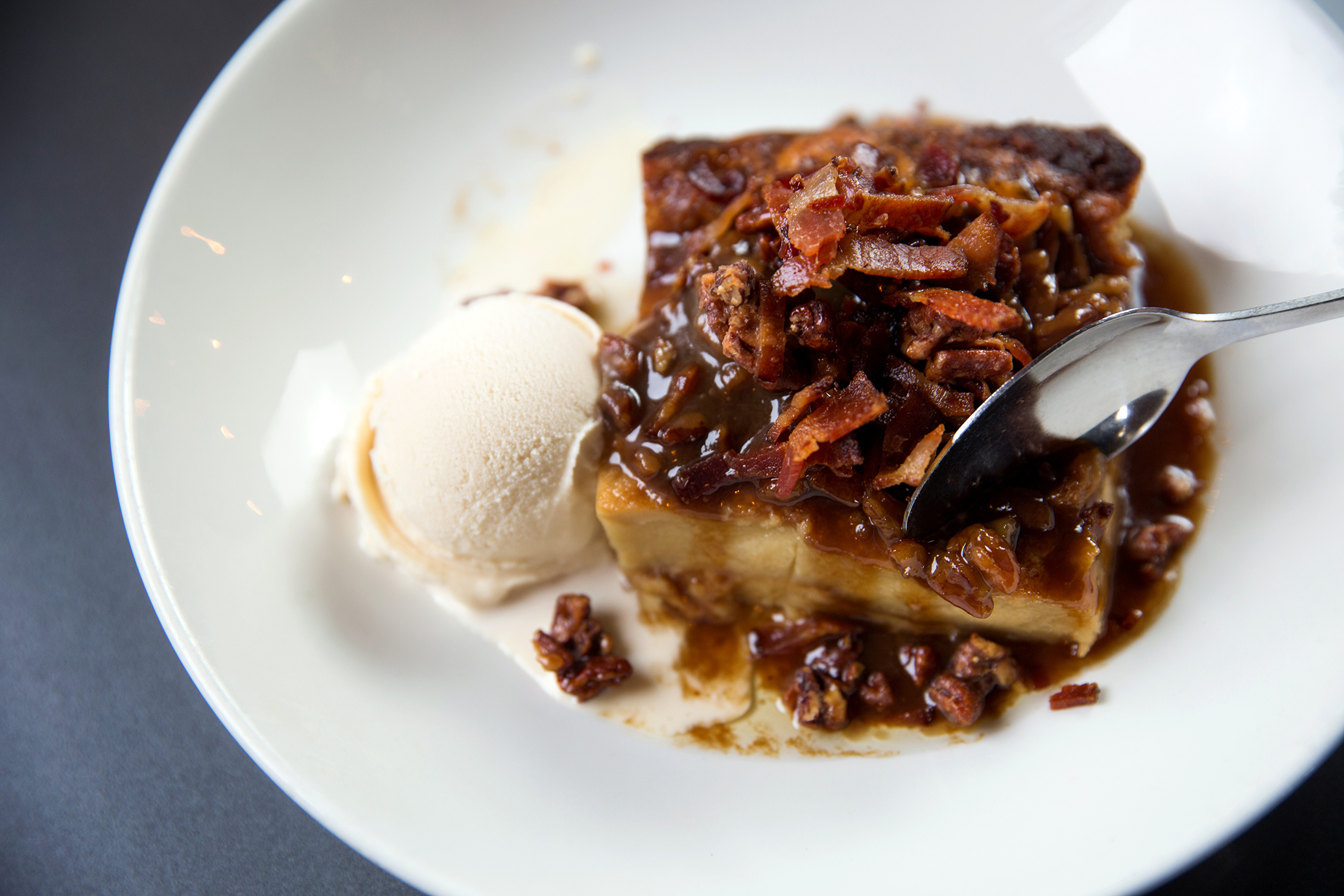 The rest of the country only just recently figured out what we know: Stale bread can be really, really good if you know what to do with it. Bread pudding became one of the trendiest desserts nationwide last year, but it's hard to find a local restaurant that hasn't already been serving it for years.
---
These articles were originally published in the December 2016 issue of 225 Magazine.