---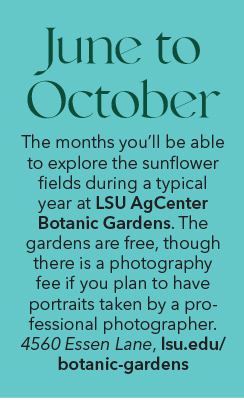 Some people track their kids' growth by marking their heights on a wall. Others might plant trees for them to grow up alongside.
Visitors at LSU AgCenter Botanic Gardens chart their lives alongside the sunflowers.
Katie Guitreau, the garden's head of events, says she sees it all the time. She thinks of the center's landscape manager Aubrey Hymel, who has worked there since she was a student.