---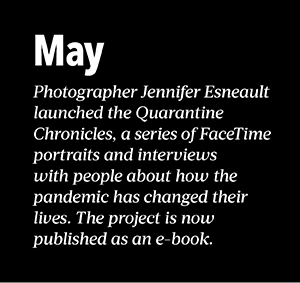 Jennifer Esneault set out to bring quarantine stories and silver linings to the world this spring.
In May, the local photographer launched the Quarantine Chronicles, a series that features FaceTime portraits and interviews with people about how the pandemic has changed their lives. She asks her interviewees, many of whom are friends who she has longed to chat with, how they've been impacted by the pandemic and what silver linings they've found during this time. The project provides a look into their livelihoods, and gets to the heart of all the feelings we share as people.
The series was a bit accidental, she says.