---
Editor's note: This story has been updated from the original print edition to correct an inaccuracy in Eva Schwartz's name. 225 Magazine regrets the error.
---
In 2015, Sally and Russell Davis and their four children were living in Manchester-by-the-Sea, Massachusetts, a charming coastal town 40 minutes from Boston.
Russell, a native New Englander, worked as a consulting chef for a development company opening restaurant concepts. Sally worked in marketing for a small coffee roaster.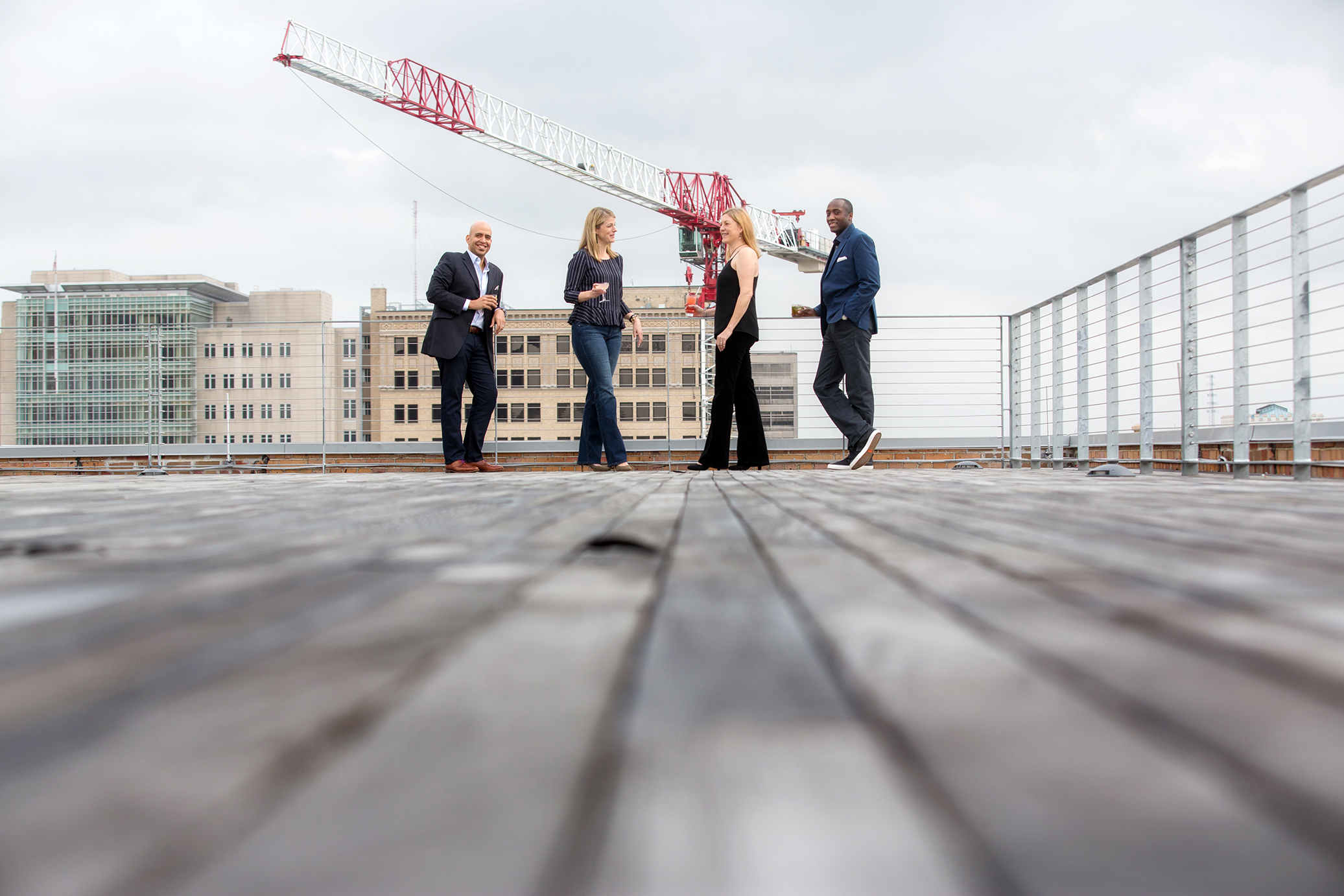 The kids attended local public schools, and the family took full advantage of Boston's cultural activities and high-quality health care. Idyllic fall foliage and cool summers rounded out a long list of quality-of-life amenities.
But that year, the Davises made a decision they'd been pondering for months—to leave New England and move to Sally's hometown, Baton Rouge.
"There was always a tugging to come back," she says. "At the risk of sounding cheesy, south Louisiana has this zest for life that we missed, including friends and family and a culture centered around food and music."
Moreover, the Davises believed Baton Rouge was the right place for Russell's next professional move. He had previously been a chef in New Orleans, working for several Brennan family restaurants and also had his own restaurant, the now-closed Saltwater Grill. But he was ready and eager to open another restaurant of his own.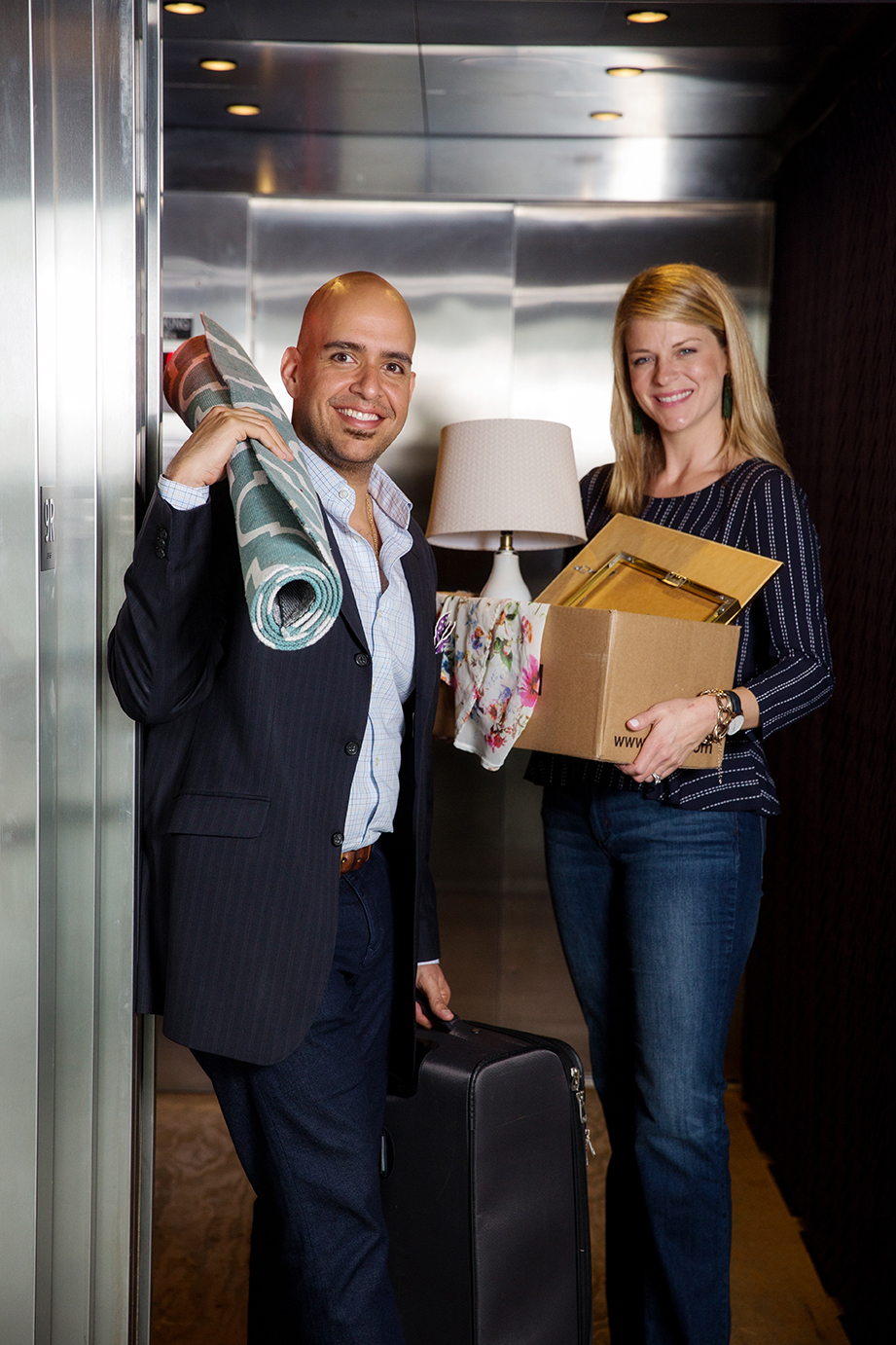 Baton Rouge offered key advantages: an evolving culinary scene enthusiastic about local eateries and a network of personal contacts who could provide him and Sally everything from babysitting to grassroots marketing. After moving back in the summer of 2015, the couple launched their modern Creole restaurant, Eliza, on Jefferson Highway in late 2016.
"It's been great to be back," says Sally. The 41-year-old hadn't lived in Baton Rouge since she left in 1994 for Millsaps College in Jackson, Mississippi. "We feel excited about the food community. It was very different from the way I remembered it growing up. There are so many local restaurants and a thriving farmers market. … And it was really important to us that our kids experience being around a lot of family."
The Davises aren't the first family who made the decision to return to the Capital Region. They're part of a demographic of native-born Baton Rougeans and LSU alumni who left the area as young adults for professional pursuits and are moving home now for professional and personal reasons.
Bringing back these so called "boomerangs" is part of a larger goal of the Baton Rouge Area Chamber, which recently launched several initiatives to attract workforce talent to the area.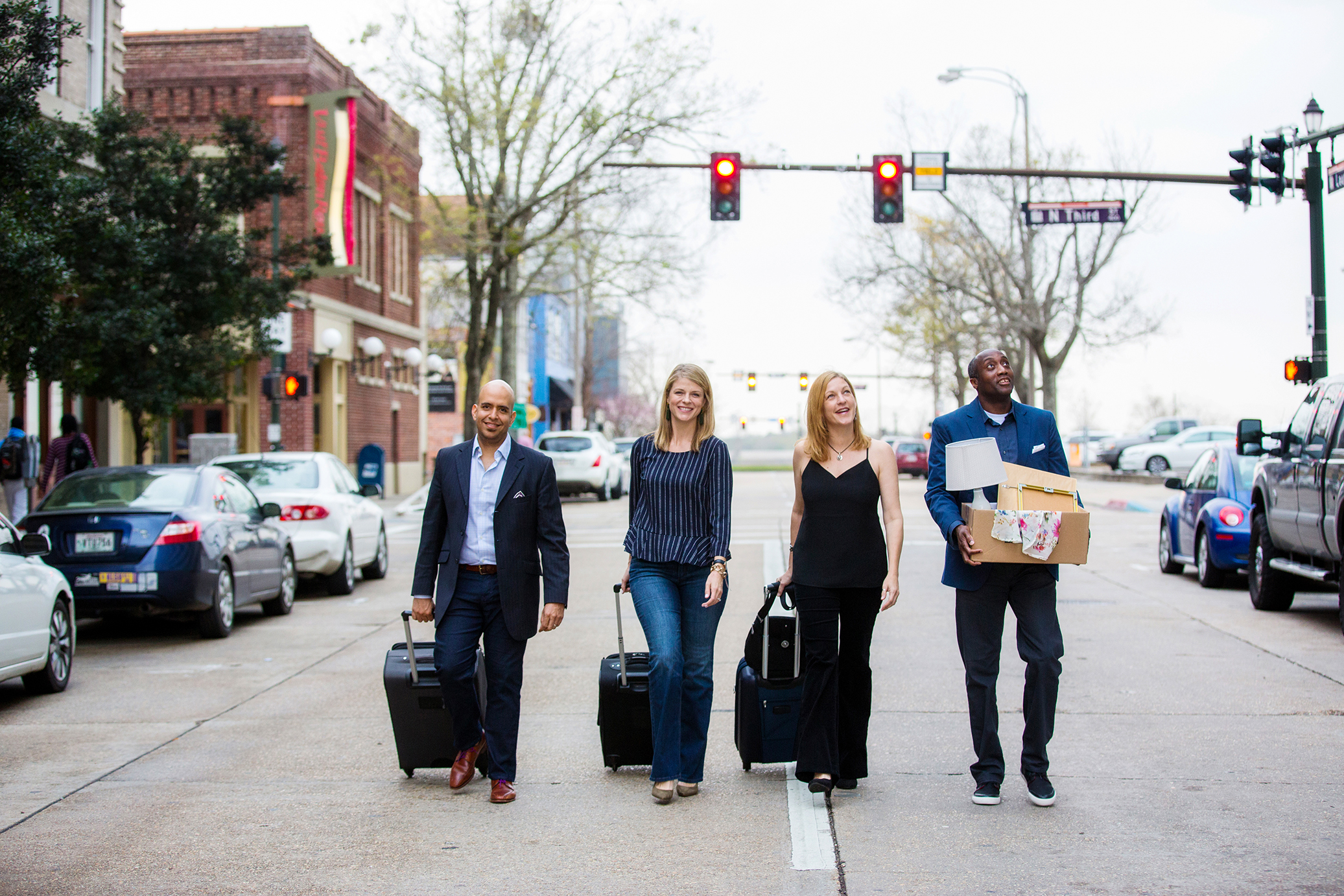 "Louisiana is a very 'sticky' state," says Melissa Thompson, director of talent development for BRAC. "There is a real sense of pride among people who grew up here or who went to LSU. These are folks who have drunk the Kool-Aid. They know how great the region is, and many of them would come back if they have the right opportunity."
Those opportunities may be expanding. Since 2011, the region's economy has been solid, showing strength in legacy sectors like manufacturing and health care while starting to building strength in areas like technology.
Meanwhile, there has been palpable progress in improving quality-of-life amenities, including a forthcoming innovative children's hospital, a lively downtown with a thriving arts and entertainment district, a growing culinary scene and a modern public park system that has invested millions in improvements.
Challenges still exist. Traffic remains a thorny problem for commuters, so much so that industrial employers recently formed an independent organization to push lawmakers to prioritize and fund major roadway improvements. Public education is also an ongoing issue. While some highly rated public schools boast impressive track records, a greater number lag behind state and national achievement benchmarks.
"I'm not naive enough to say there are not challenges in Baton Rouge," Thompson says, "but those challenges are not unique to us. Lots of cities face them. But what I do think is unique to Baton Rouge is the people who live here, the energy and the culture."
Baton Rouge or bust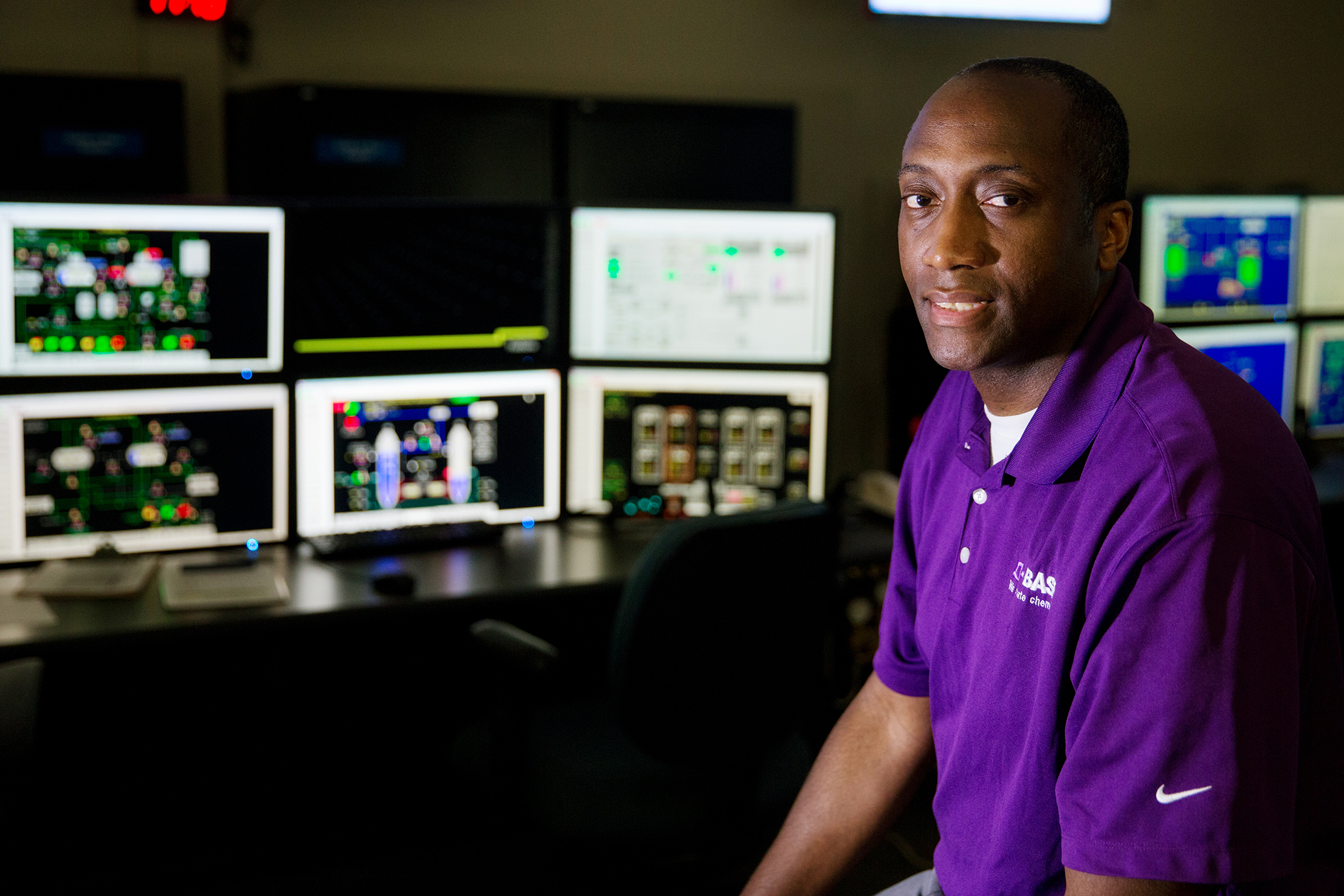 For engineer John McGee, life in Louisiana today means fishing in regional bayous and tailgating at Southern University and LSU.
He left Baton Rouge in the '90s, and those were just two of the many factors that called him home nearly 20 years later.
Shortly after earning a degree in mechanical engineering from Southern University in 1992, the Scotlandville native landed a job with global manufacturer Procter & Gamble. He spent most of the next two decades working at facilities in New Orleans, Alexandria, and most recently, Cincinnati.
McGee, 42, and his wife, Marcia, also a Baton Rouge native, had two small children while living in Ohio. Shortly after, they began to think about moving back home.
"We would always think, 'You can't replace home,'" McGee says. "I always felt a calling to return and to give back to the community that raised me."
In 2011, the McGees returned to Baton Rouge after John was hired as the director of North America Operational Excellence for BASF in Geismar.
"[My then-employer] Procter & Gamble countered by offering to send me back to Alexandria, but for us, that wasn't the same," McGee says. "We wanted to be in Baton Rouge."
The couple enrolled their children, Chancellor and Blake, in the Baton Rouge International School and bought a house in the St. George area to make McGee's commute to Geismar easier.
And now that he's back, McGee shows his passion for home by giving back the community.  He is an active volunteer, coaching youth soccer, serving on a Louisiana Workforce Investment Board committee and volunteering as a member of the board of directors for the Apex Collegiate Academy, a north Baton Rouge charter school.
He credits early engineering programs for shaping his career decision, and he's ardent about ensuring other Baton Rouge youth get the same chance.
"It's great to be back," he says, "and to be in a place where you can make a difference."
From Charm City to the Capital City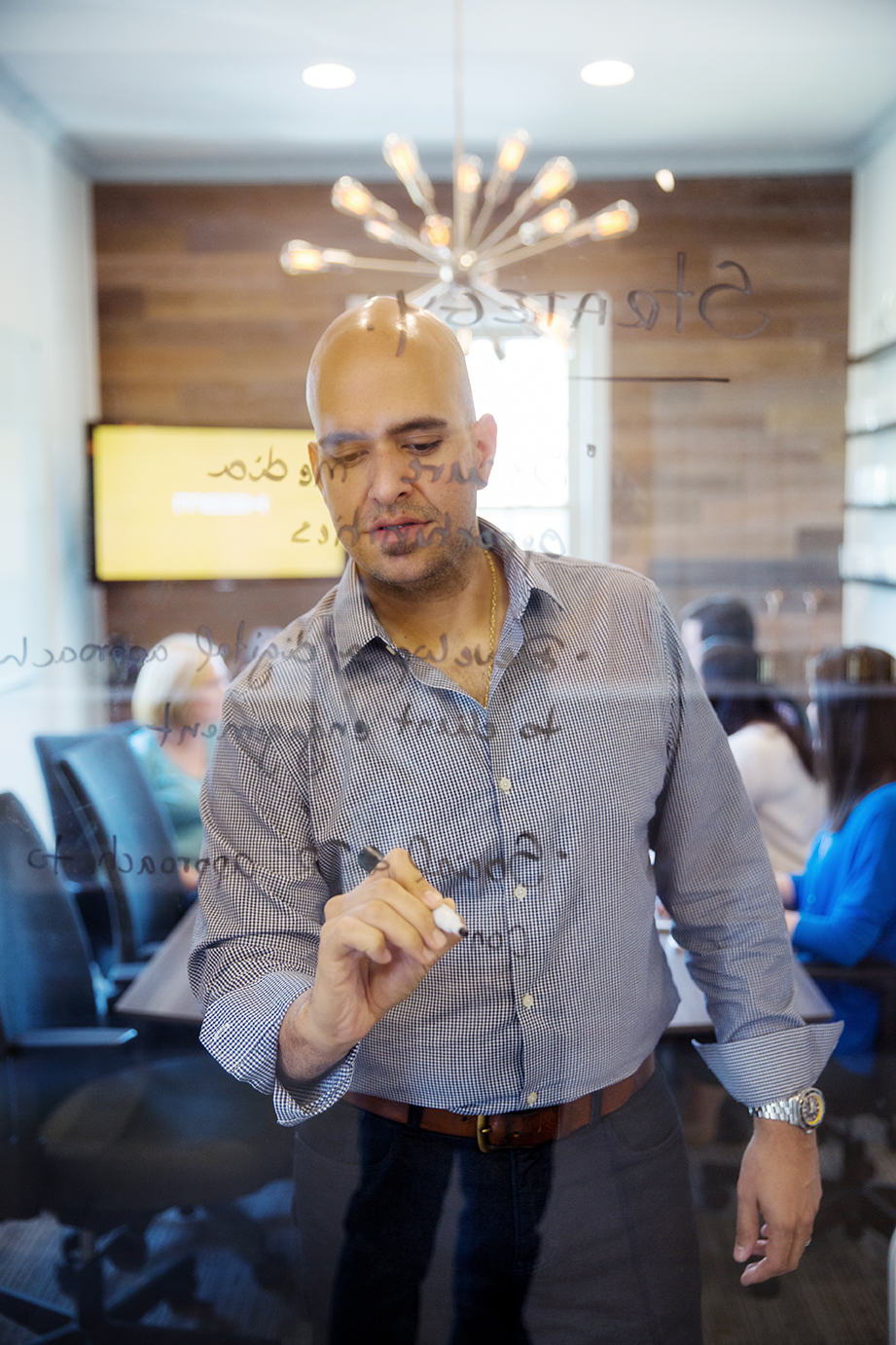 For Hector Gonzalez, Baton Rouge became his adopted home by virtue of LSU.
The Venezuela native arrived in the Capital City to attend the university in 1995, first participating in an intensive English language course.
Everything about Baton Rouge was new, but it didn't take long for him to accumulate personal achievements and deep friendships. He earned a degree from LSU's Manship School of Mass Communication and began a career in marketing and advertising.
"For years after I graduated, I would travel with an LSU ball cap because I was so proud of what the university had done for me," Hector, 38, says.
He met his wife, Melissa Luke Gonzalez, while at LSU, and in 2007, the couple moved to Baltimore.
Melissa, a clinical psychologist, had landed a post-doctoral appointment at Johns Hopkins University. They spent 10 years in Baltimore, each achieving significant professional success while they also started a family.
Returning to Baton Rouge, though, was something they had mulled for years, Hector says. Melissa's family lives just over an hour away in Franklin. For them, the Capital City is filled with friendships and professional relationships.
It finally happened in early 2017: Hector accepted a position as chief operating officer at the marketing firm MESH. Firm founder and longtime friend Taylor Bennett had been trying to get Gonzalez to come back for some time. Melissa also plans to join the Our Lady of the Lake Physician Group and the Pediatric Development and Therapy Center this fall.
The lure of family, friends and LSU helped draw the Gonzalezes, but so did the community's progress. Scouting visits in 2016 revealed new restaurants and retail in several areas of town, including downtown and Mid City. The Knock Knock Children's Museum, which opens this fall in City Park, appealed to the couple's 5-year-old son. The Water Campus underway on the riverfront demonstrated the city's push to be a hub for international coastal research.
Even the problems locals complained about, especially traffic, seemed minimal to the couple, who were already used to Baltimore–Washington gridlock.
"I owe Baton Rouge my success," he says. "It's great to be back and to be able to raise a family here."
Ripe for the picking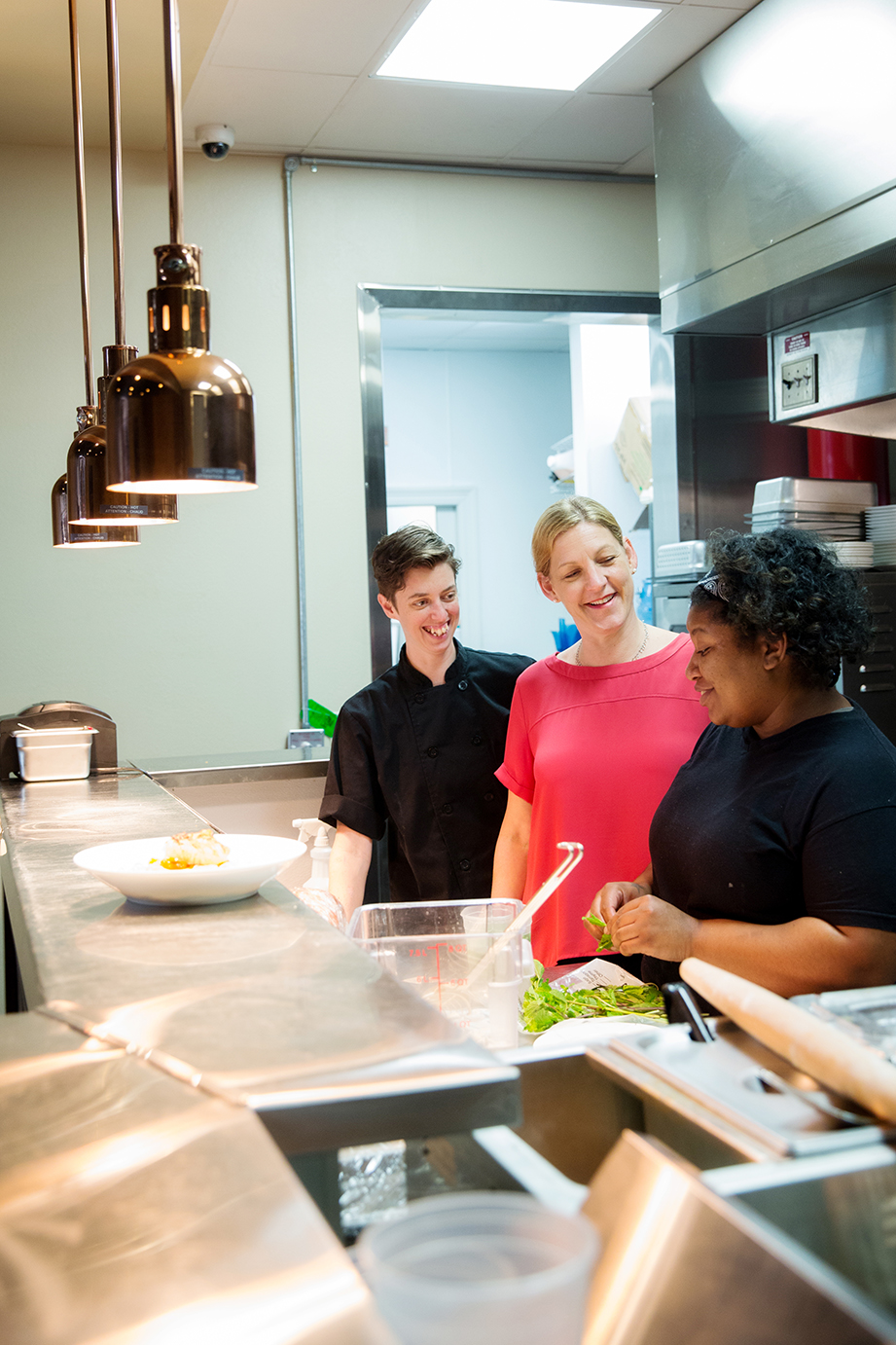 For Saskia Spanhoff and her husband, Enrique Pinurea, opening a restaurant was a longtime dream.
Spanhoff, a trained wine expert, was the former vice president of sales for Young's Market Estates Group in Los Angeles and had spent years working for national restaurateur Paul Fleming. Pinurea, a native of Venezuela, was an entertainment manager.
Living in LA, the couple knew that success meant finding the right up-and-coming market for their concept: a vegetable-centric eatery that would use local produce in globally inspired dishes.
That market ended up being Baton Rouge.
"I could see that a segment of the population was craving different foods, fresher foods, globally inspired foods and healthier options," says Spanhoff. The 45-year-old native left Baton Rouge in 1994, but visited regularly. "The farmers market was growing, and downtown looked like it was going to finally develop like so many downtowns around the U.S."
They spent the next few years looking for the perfect spot. They found it on 6th Street in downtown Baton Rouge. They opened Cocha there in late 2016, one block away from the weekend Red Stick Farmers Market.
The menu is steeped in small plates prepared with a light hand, Spanhoff says. Dishes change seasonally and use ingredients sourced from local partner farms. Nearly everything is made from scratch, and the bar features changing global wines and craft cocktails.
Returning to Baton Rouge gives the couple the chance to be close to Spanhoff's parents and to reconnect with friends—some of whom are also boomerangs, she says. Having friends, even ones you haven't seen in awhile, helps when you're trying to spread the word about a new concept, Spanhoff says.    
"The restaurant has been very well-received by people from all walks of life," she says. "The population is much more diverse than when I grew up here, and people are demanding more from our culinary scene."
Family night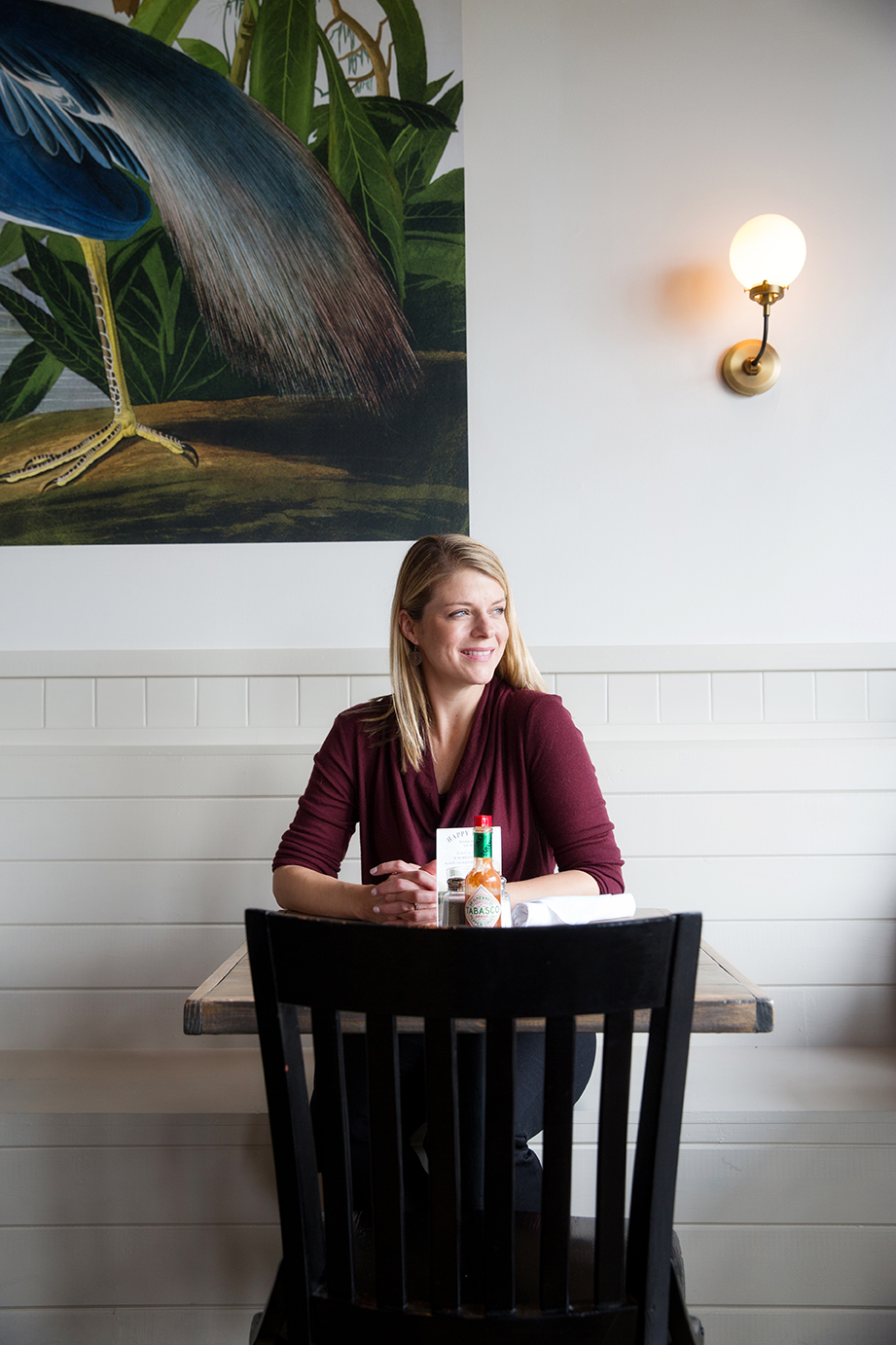 When the Davises moved back in 2015, they resumed many of the family traditions Sally grew up with. Their younger children, Charlotte, 10, and James, 8, enrolled in Our Lady of Mercy Catholic School, the same school Sally attended.
The family moved into her childhood home in Old Goodwood, a house they're currently renovating. Every Thursday evening, they head to her parents' home, also in Old Goodwood, for a weekly dinner that includes her siblings and their children, all of whom live in Baton Rouge.
"That's a real Louisiana thing," Sally says about the family gatherings. "We love that our kids are getting to grow up around their cousins."
The Davises say one particular community project stood out as proof of Baton Rouge's progress: the $230 million Our Lady of the Lake Children's Hospital underway on Interstate 10 between Essen Lane and Bluebonnet Boulevard. Their son James was diagnosed with cancer at age 2 and received state-of-the-art treatment at Boston Children's Hospital. He is in full remission today, but the Davises place a premium on high-quality pediatric healthcare nearby.
BRAC's Thompson is hopeful that as Baton Rouge continues to grow jobs and address quality of life issues like these, it will welcome back more native-born boomerangs. It's a demographic that can be easy to convince, once the right pieces are in place, she says.
"The hardest group for us to entice is people who have no association with the city whatsoever," Thompson says. "But for people who are from here, or who lived here long enough to really 'get' it, it's much easier. They understand what a great place it is."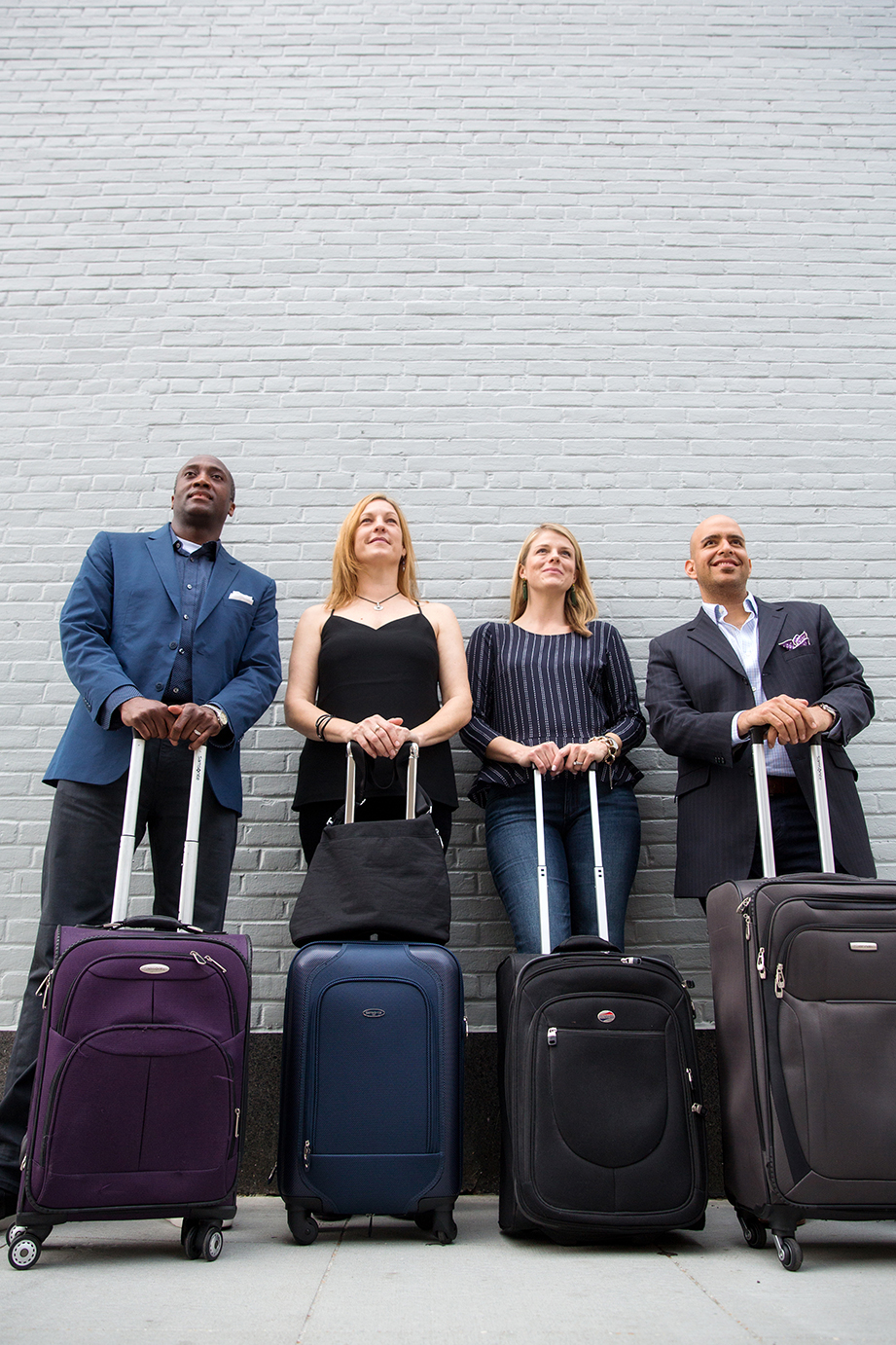 ---
No place like home
Baton Rouge natives and newcomers share what attracts them to the city:
DIMA GHAWI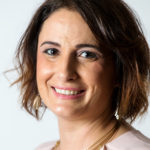 Motivational speaker, leadership coach
Originally from: Amman, Jordan
Moved to Baton Rouge in: 2013
"I love the community strength Baton Rouge offers and its rich, unique and festive culture. Baton Rouge has evolved greatly in just the last four years since I moved here, and I believe our growth is at a critical point. I decided to stay after I resigned from IBM because I want to be part of a community that has an entrepreneurship mindset, is hungry for advancement and open to new ideas. … Baton Rouge offers all of that, and that it is why I love calling it my home."
---
ROB POWELL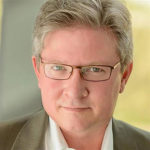 Partner at Cardinal Capital
Originally from: Baton Rouge
Moved back from: Minneapolis in 2014
"It's simple. Family brought me back to Baton Rouge. I spent 20-plus years traveling the Western hemisphere with my career, and I stopped to spend time with my ailing father. After spending a few months back here I realized the tremendous growth and opportunity surrounding me. … I enjoy it here, and I'm having fun building companies. I find success is easily replicated, and optimism here is contagious. By the way, I'm dictating this while sitting in traffic the day before Mardi Gras."
---
KOLBY KEMBER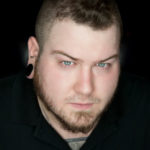 Animation specialist at Louisiana Economic Development
Originally from: Baton Rouge
Moved back from: Los Angeles in 2012
"The ability to do visual effects in my hometown was something that I never thought possible. Baton Rouge has allowed me to grow as an artist, both creatively and professionally, by providing an environment filled with talented individuals everywhere you turn."
---
LORI LATRICE MARTIN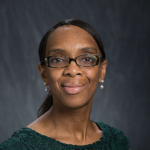 Associate professor and director of graduate studies, Department of Sociology; associate professor, African & African American Studies Program at LSU
Originally from: Nyack, New York
Moved to Baton Rouge in: 2013
"The opportunity to join the Department of Sociology and African & African American Studies at LSU was the main reason I decided to leave New York after more than four decades and relocate to Baton Rouge. The significance of Baton Rouge in the history of civil rights in America, the weather, the cost of living and a continued commitment to social justice among many change-makers also drew me to the city and are among the reasons I continue to call Baton Rouge home."
---
EVA SCHWARTZ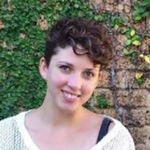 Graduate research assistant in biology at LSU
Originally from: Ingelheim, Germany
Moved to Baton Rouge in: 2010
"Having moved to Baton Rouge from Germany for grad school, I was pleasantly surprised to find not just a college town but a diverse and thriving community here. I especially love the music and art scene in this city because it is full of passionate, talented and hardworking people that make Baton Rouge an exciting place to call home."
---
SONYETTA GRAYSON ANDERSON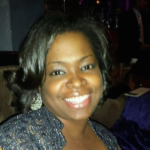 Delivery manager at IBM
Originally from: Baton Rouge
Moved back from: Cincinnati in 2014
"I have traveled quite a bit, including internationally, and I have lived in a few states throughout my college and adult life. While I enjoyed being in those places, it truly reinforced that there is no place like Louisiana—the people, the live music, the food and, of course, my family. You can't just re-create our 'bon temps' culture; these things have to 'rouler' naturally. That's why people visit or move to Louisiana and fall in love with it—and as a born-and-raised, home-bred product, I am no different! I was quite happy to move back home to Baton Rouge. To see all of the new developments and the technology companies here now, it is a very exciting time!"
---
This article was originally published in the April 2017 issue of 225 Magazine.