---
Until this year, Article & Thread lived behind a computer screen.
Owner Jennifer Myers laughs remembering why she decided to start her boutique online. It was December 2015, and online boutiques had become popular. She thought opening an e-store would be easier than a physical store, too.
Running an online shop ended up being tougher than she imagined. But after more than a year of hard work and building relationships with customers, Myers reached a new milestone for her business: She opened a storefront on Jefferson Highway in January.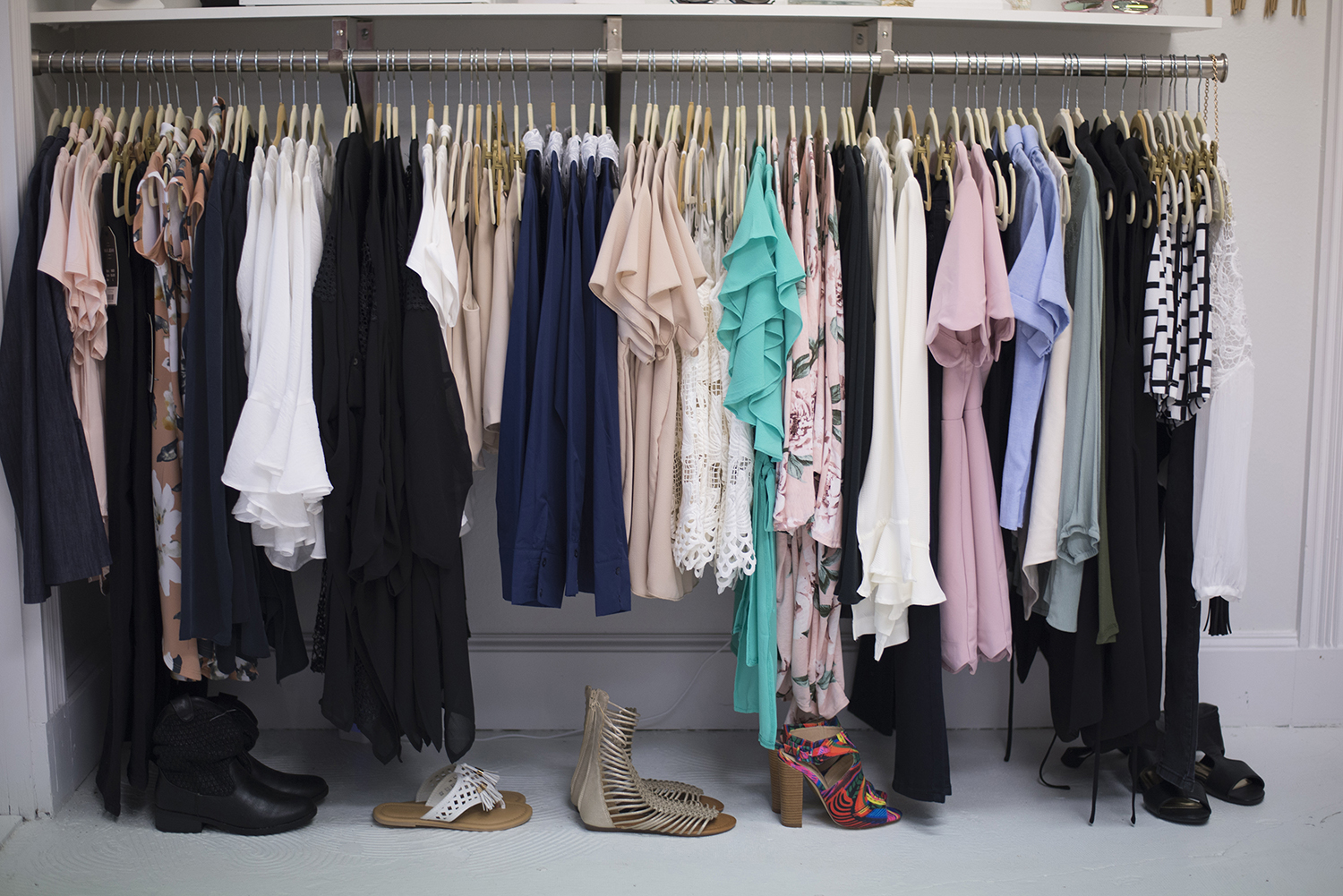 With its pale pink-painted exterior and quaint interior, Article & Thread welcomes customers with its racks of clothing, shoes and accessories.
Myers says she knew she wanted to work in the fashion industry as soon as she graduated from LSU in 2008 with a textiles, apparel design and merchandising degree, but she wasn't sure how.
After a few years earning an MBA from the University of New Orleans and dabbling in real estate along the way, she returned to her passion after her husband suggested she just go for it.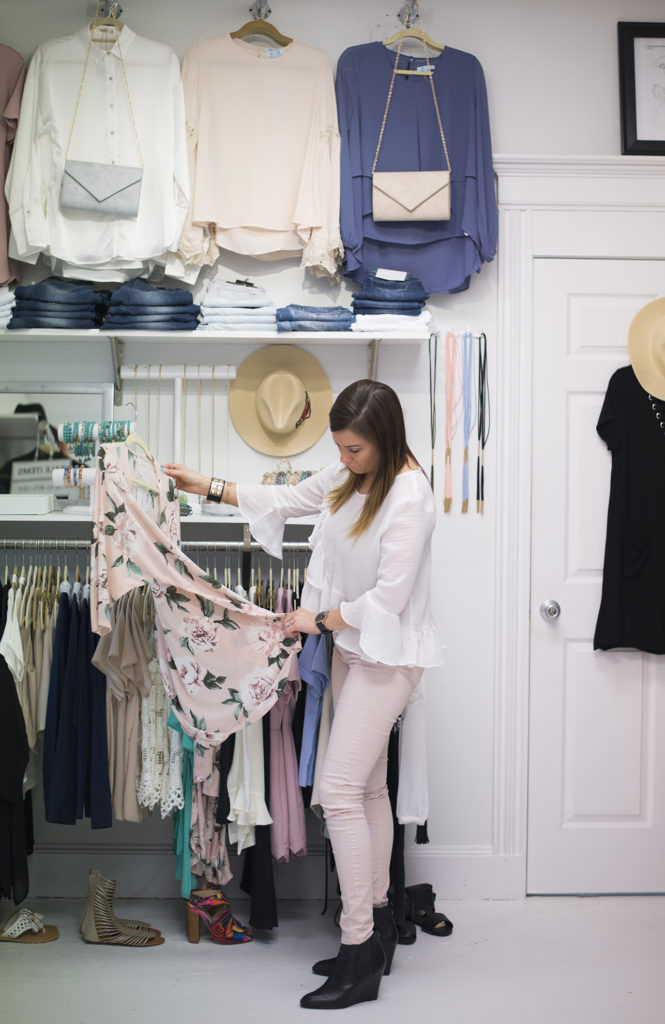 "I get customers in all the time that say someone who comes here to shop told them about it. That's really much more valuable than social media."
[

Jennifer Myers

]
Her first experience buying for the boutique was difficult. There's a lot of poor-quality merchandise out there, she says. Ordering something without seeing it in person can sometimes be a hit or miss.
It became easier when Myers decided to make the boutique's merchandise a reflection of her personal style. Her goal is to provide customers with a polished and refined style at an affordable price.
Myers says she doesn't offer a lot of casuals. The boutique owner goes for simple items in solid colors, stocking very few prints. It's all in the details, she says, with her focus on intricate collars, hardware and garment lines.
While her customers range in age, her largest target market is middle-aged women, Myers says. With the physical store opening, online regulars are now becoming store regulars. Plus, she's attracting new customers who might not have been interested in her online model.
"Now I'm gaining new customers that are the people that just really aren't keen for shopping online," she says.
While her original business plan never included a storefront, Myers is seeing her customer reach grow thanks to social media—and more importantly, word of mouth.
"I get customers in all the time that [say] someone who comes here to shop told them about it. So that's really much more valuable than social media," she says.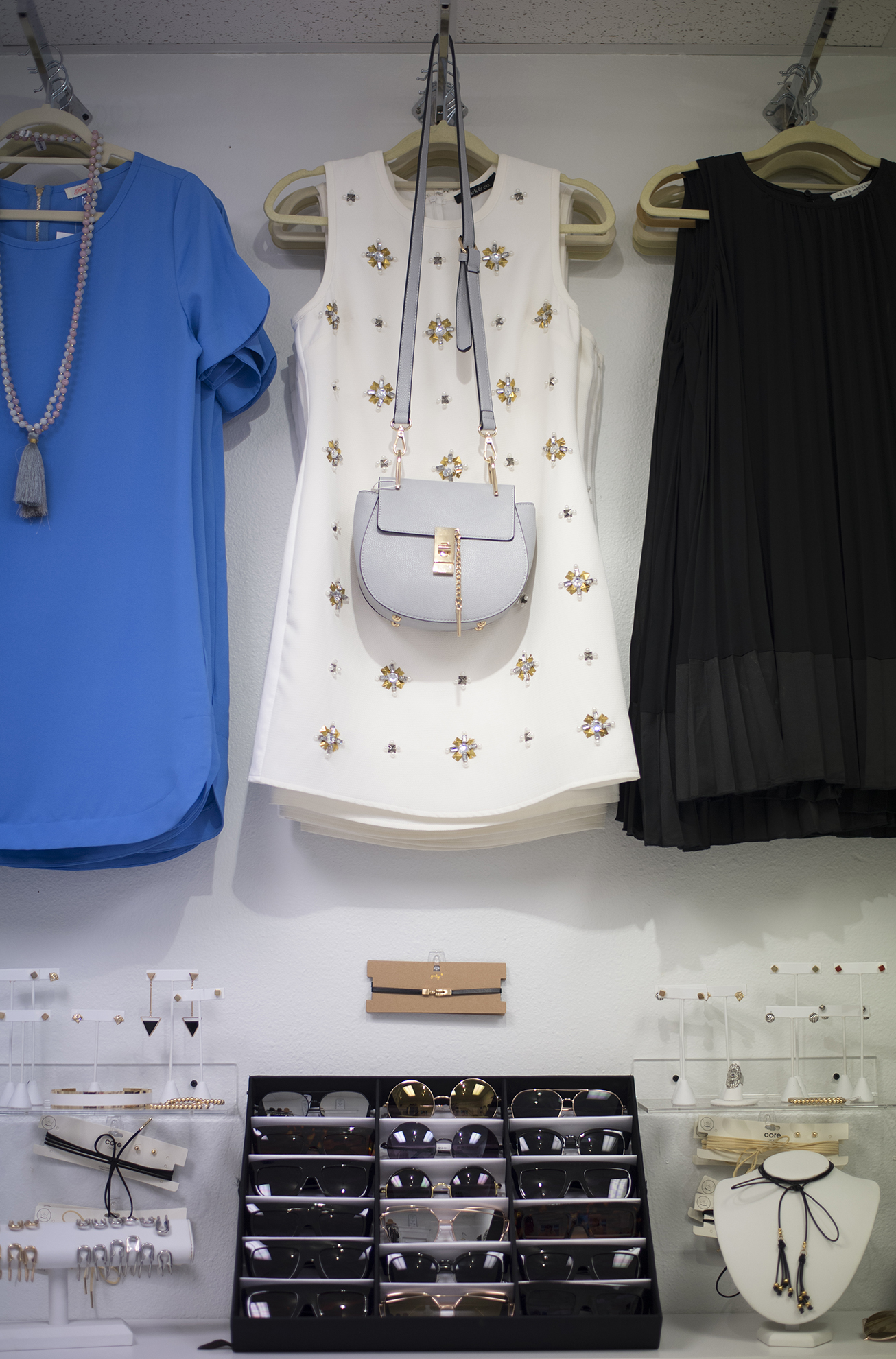 But, the boutique owner has always prioritized connecting with customers in person. Before and continuing after the store opening, she has participated in events around the city, like Mistletoe Market and Baton Rouge Fashion Council's events.
Outside of regular store hours of Monday-Friday, 10 a.m.-6 p.m., customers can request a private shopping appointment. Myers says this is great for brides who want to bring a few close friends, open a bottle of Champagne and have a private shopping experience to find the perfect bridal shower outfits.
But, for the most part, the boutique owner is keeping Article & Thread the same as when it was only available on a computer screen: Just with a little more merchandise and a lot more face-to-face customer interaction.
articleandthread.com
---
This article was originally published in the June 2017 issue of 225 Magazine.