---
Of the two guest rooms in Rebecca Laurent's home, one has been completely consumed by her husband's bass fishing gear, while the other has been transformed into a bustling workspace for a booming jewelry brand.
It's a perfect balance, Laurent says.
The 28-year-old designer launched her brand, RebL Creative, after graduating from LSU in 2012 with a degree in fashion merchandising. Her first foray into the market was making and selling dresses, but she quickly found that jewelry was more her style.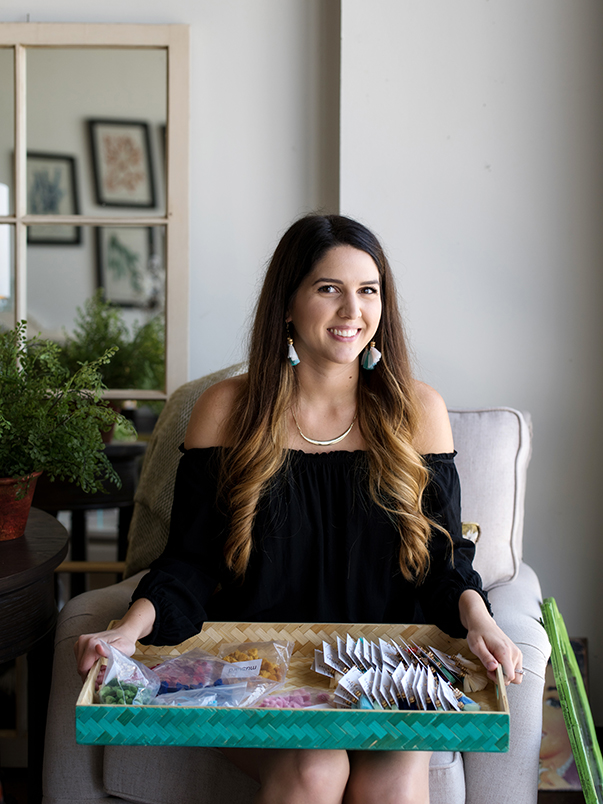 Now a jewelry-focused brand, RebL Creative has exploded in the past year, featured in boutiques across the country.
"It was something creative that I could do on my own, and [I] just let all my creative juices flow," Laurent says of her jewelry-making, around which she's centered her brand for nearly three years.
Laurent guesstimates she's crafted about 10,000 pairs of earrings in her trusty guest room studio since the birth of the brand, and these days she's averaging around 500 pairs a month.
She owes most of her success to her signature tassel hoop earrings. The tassels started as a project inspired by her boss at her day job at Imagine Boutique in Prairieville, who asked her to create a new attention-grabbing product for their jewelry selection. The tassel hoops, which come in classic and "chubby" varieties, have become a fan favorite since their debut a year ago, thanks to their low maintenance-meets-statement style.
"They're just so fun and lightweight. People are always asking me, 'Are they heavy?' I always say, 'They're so lightweight; I forget I'm wearing them.' And then it'll brush against my neck, and I'm like, 'Oh my God, there's a bug on me!'" Laurent laughs. "But they're just so easy. You can wear the ivory with anything, but then you can do the pop of color when you have something more basic on, so it's really just a fun little statement earring. You can be wild and crazy, or you can be kind of subtle with it. It's so versatile."
Each pair is made by hand using custom-made tassels, and Laurent works with two different textile companies to create unique dyes for the vibrant threads. They now come in color schemes for every occasion, from Mardi Gras and LSU themes to Fourth of July red, white and blue to metallic gold and the famous Millennial Pink.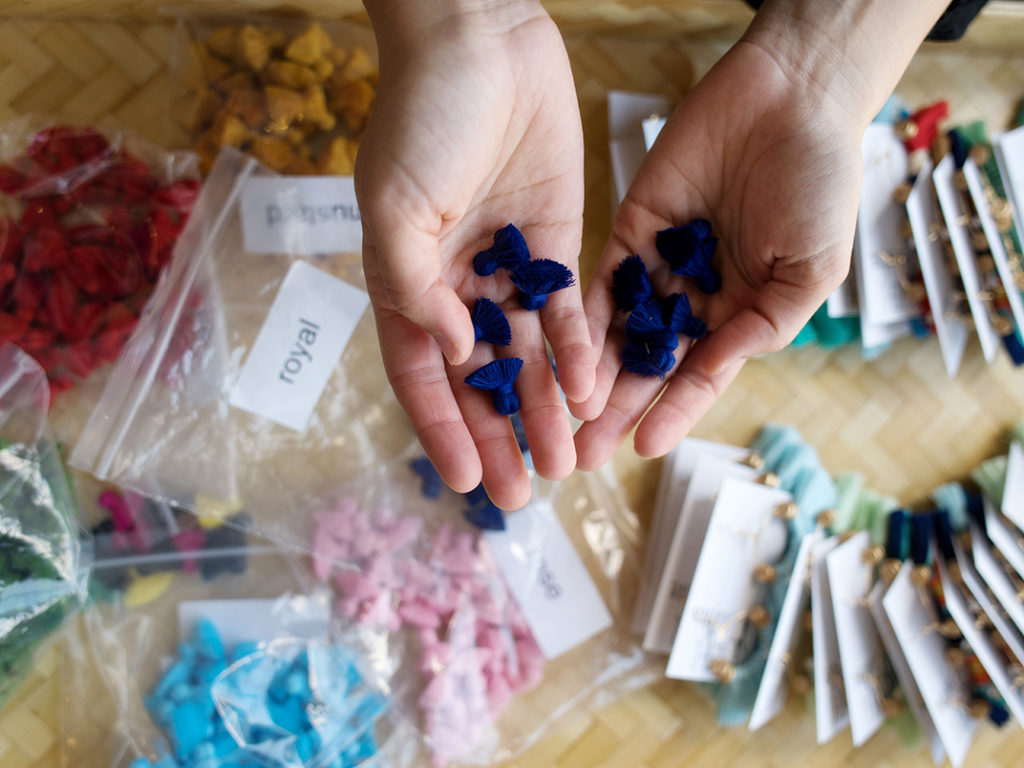 After a humble beginning when Laurent promoted her products only on Instagram, RebL Creative now retails literally coast to coast—in California, Texas, Tennessee, Georgia and, of course, Louisiana.
"I have all these boutiques around the country that I've followed for years, so I just sent a bunch of cold-call emails, like, 'Look, I've followed y'all for years, and I love your style, and I think these would go great with your style. Love it or hate it, you don't have to say yes!' But I just put myself out there," Laurent says.
Her hustle has paid off. Not only is she stocked at several local retailers, but if you check the social media accounts for stores like Clothe + Arrow Boutique in Oceanside, California, or Only Options Boutique in Valdosta, Georgia, you'll see her pieces featured and styled alongside brands like Lilly Pulitzer.
It's just the beginning for RebL Creative, but Laurent isn't stressing about the future. She's happy to keep chugging along, making earrings in her home workspace and seeing where things go. But at this rate, there could be big things ahead for this brand. rebl-creative.com
---
This article was originally published in the July 2017 issue of 225 Magazine.