---
Rafael Domingo's home seems to have as many stamps as his passport. Whether it is a photograph or a tote bag, almost everything he owns originates from his travels.
Growing up, Domingo's father worked in the oil industry, so his family moved a lot. Domingo lived in countries like Singapore, Indonesia, France and Russia before settling in the United States.
After moving from Georgia Tech in Atlanta to Baton Rouge, the mechanical engineer wanted a home that had a city feel. He found just that downtown in the Commerce Building.
Domingo's 789-square-foot one-bedroom apartment has three things he couldn't live without: lots of natural light, concrete floors, and his fluffy and feisty corgi, Penny.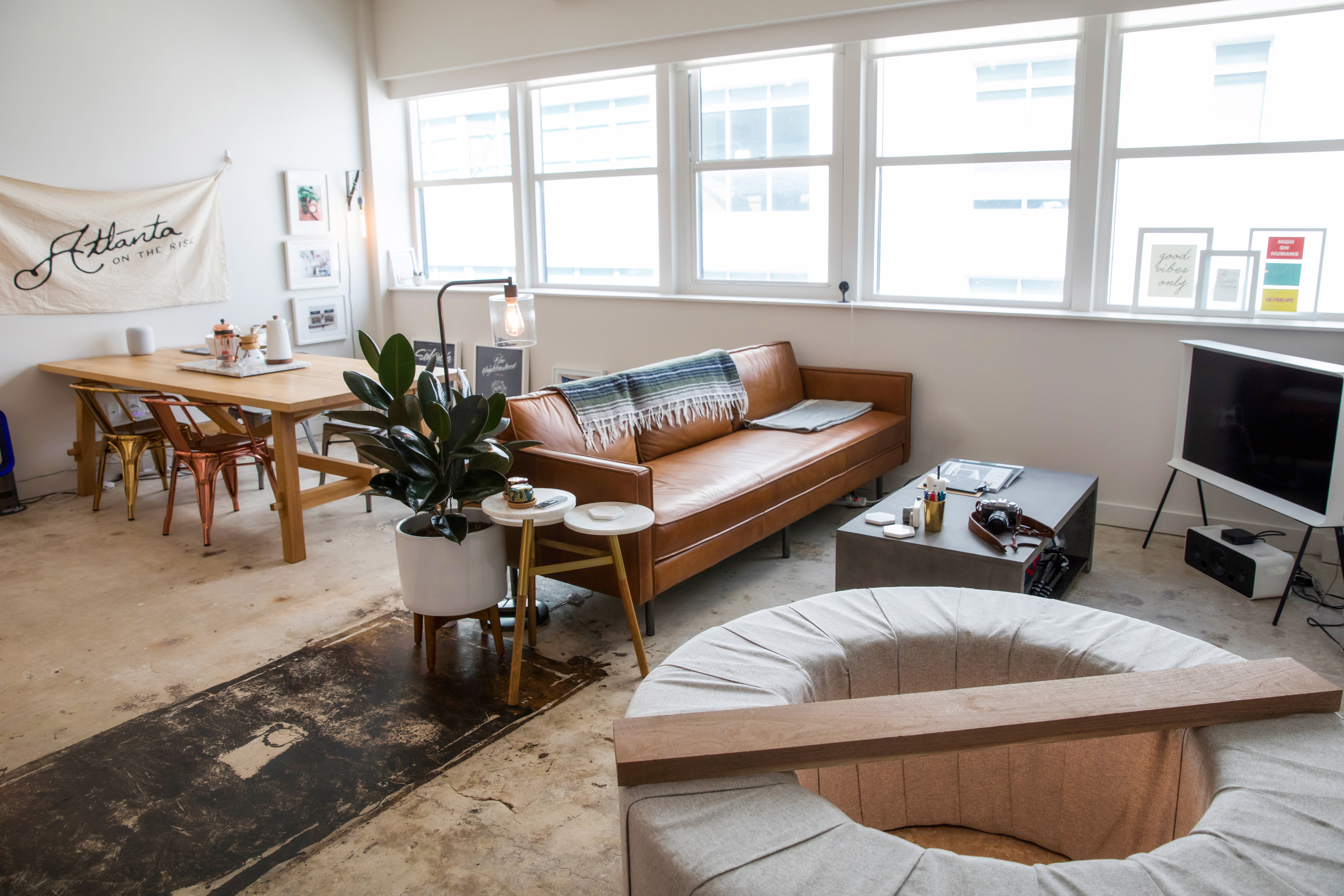 Domingo describes his home as "industrial meets farmhouse." His coats are neatly hung from a metal clothing rack in the entryway. Hints of bronze, gold and varying shades of wood are sprinkled in each room, adding warmth to his otherwise muted color scheme.
On the walls, images from different trips are framed with white borders. The photos depict everything from White Sands National Monument and New York City to protests and coffee shops.
"I keep a list of coffee shops from every state on my phone," the 23-year-old says. "Whenever I see one I like on Instagram, I'll add it to my list of ones to visit."
Domingo has three types of coffee makers: modern, French press and a pour over. One of his favorite pastimes is reading and sipping coffee while watching the sunrise. Large windows line the main living room wall, and at dawn, sunlight fills his space. The building next door blocks a view of the sunrise, but Domingo doesn't mind.
"It's a white brick building, so it's basically one huge light reflector, which does wonders for the lighting in my apartment and makes for great photos," he says.
While Domingo is an engineer professionally, he is a creative at heart. He cooks Filipino dishes his mother used to make him, does lifestyle photography and wants to design furniture.
For furniture and home decor, his favorite places to shop include budget-friendly, on-trend shops like West Elm and Target and boutiques offering handmade items, such as Manready Mercantile in his hometown of Houston. A canvas flag that reads, "Atlanta: on the rise" is hung above his dining table between glowing pendant lights, reminding him of his experiences in college.
"I think what I like the most about my place is how it's become a collection of all the things that define me," Domingo says. "There's an adventure to go with every picture I have hanging in my gallery and a story to go with each piece of furniture I have."
See more photos from inside Domingo's domicile:
---
This article was originally published in the May 2018 issue of 225 Magazine.