---
Greeting cards: the pretty papers with kind words that we love to give, but hate to keep.
Imagine giving your old birthday, graduation or holiday cards new life by burying them into the ground, watching them decompose and then bloom into flowers.
With her eco-friendly card business Phresh Press, Darian Graivshark did just that. The Baton Rouge card company sells handcrafted eco-friendly cards, portraits and coasters made from recycled newspapers.
Graivshark launched her business in March 2019 as a refreshing spin on traditional greeting cards. Her cards feature funny phrases like "Your dad yolks always crack me up," inscribed on a cracked egg, or "Sorry I lashed out," with a drawing of fake eyelashes. The designs are hand-drawn with soy-based ink, and the illustrations are painted with bold watercolors.
"I want to be more natural and help the environment," Graivshark says. "So I had to make sure that the cards are completely decomposable, from the paper to the ink."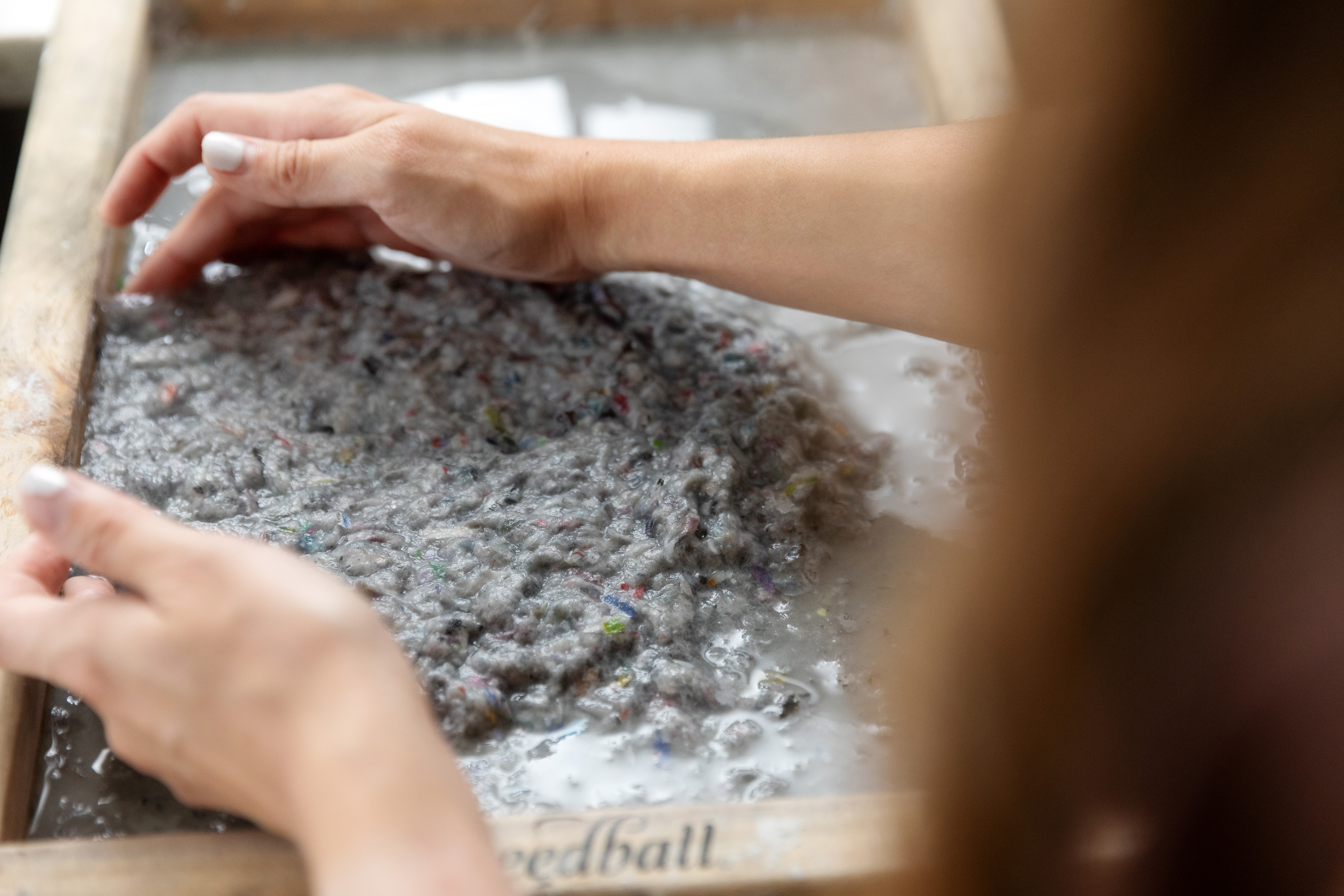 That process takes patience. After working her full-time job at Dow, the 23-year-old spends her evenings prepping recycled newspaper and crafting the cards. To make the paper, she repurposes old newspapers that she collected from her former job at The Gonzales Weekly Citizen and Donaldsonville Chief. She shreds them and blends that material with water using her kitchen blender. She pours the mixture onto a screen print board, where it dries and forms a thick sheet of cardstock.
The paper takes about three days to dry. Once it is sturdy, she makes custom cards. She embeds a pinch of wildflower seeds into each finished card—transforming them into decomposable gifts to the environment. In Louisiana, it takes about one month for those seeds to grow into flowers and two months for the paper to decompose, Gravishark says.
Her cards are sold individually and in sets on her website and at pop-up events around town. Locals can paint their own eco-friendly cards at one of the Phresh Press workshops.
The Phresh Press cards are multipurpose, too, intended to apply to more than one special day. It's all part of her goal to encourage people to be mindful about the effects their products and waste have on the environment.
Whether it's a single "I'm rooting for you" card or a set of "Get whale soon" cards, Phresh Press is making the world a brighter place, one pun and one wildflower at a time. phreshpress.squarespace.com
---
This article was originally published in the October 2019 issue of 225 Magazine.