International flags sway in the cool breeze as runners make their last stomp of the Louisiana Marathon. The sight of the towering state capitol building and the scent of warm gumbo and jamba- laya are the final incentives to crossing the finish line.
After a morning spent weaving 26.2 miles through downtown, LSU and residential neighborhoods, out-of-town runners have had a chance to see much of Baton Rouge. Now, they'll have a chance to taste our food and experience our culture, too, at the Finish Fest. More than 20 restaurants and multiple
local musicians take over AZ Young Park to show marathon participants what Louisiana is made of. Because the marathon is a flat course and a
qualifier for races like the Boston Marathon, it attracts runners from all over the world.
But the competitive runners are not the only ones having a blast. The marathon also attracts thousands of spectators who come to revel in the atmosphere and cheer on the runners, plus plenty of participants in the weekend's shorter races. Here's a glance.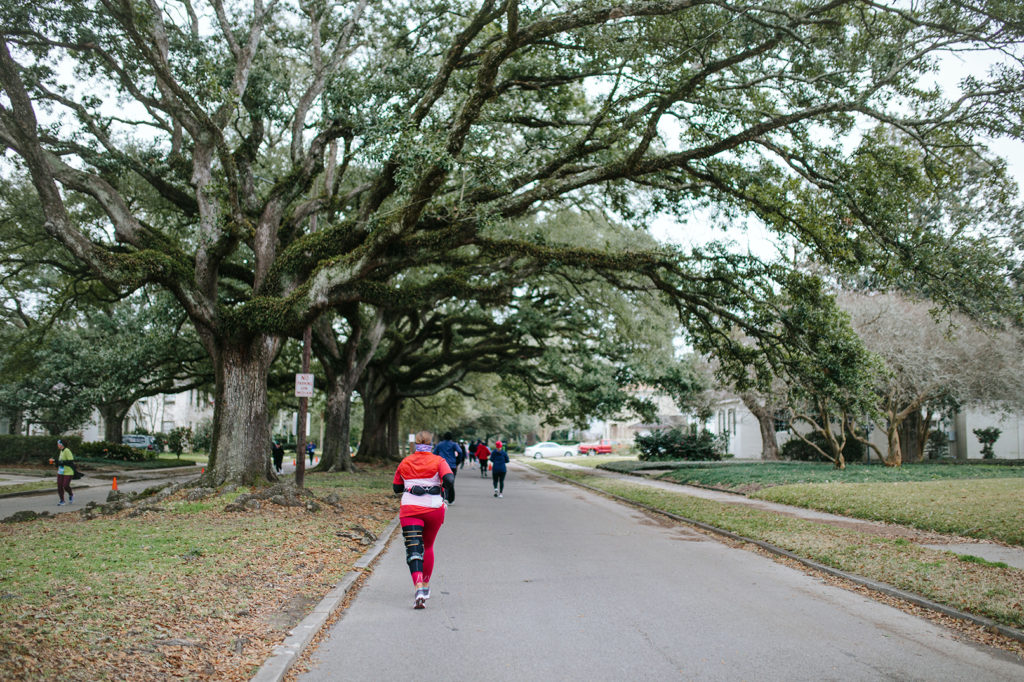 47
[States represented represented across all race events]
Countries represented across all race events across all race events
Age of the oldest runner in the full marathon (a 94-year-old also ran the 5K)
---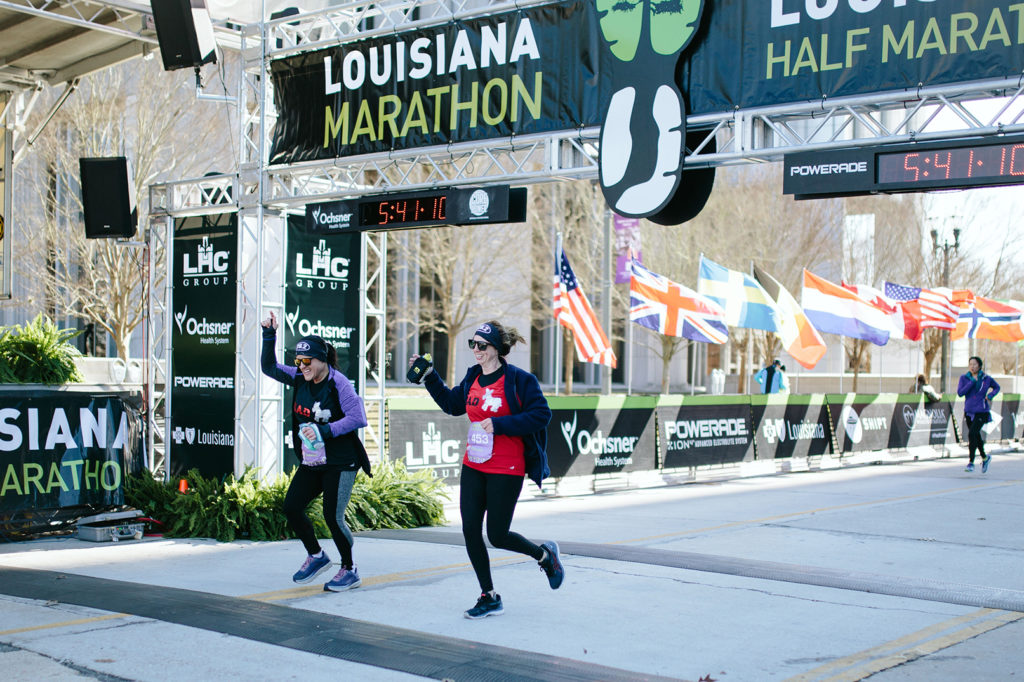 27.3
[Percent of participants from out of state]
---
19,450
Total crowd during the entire weekend
1,195
Runners in the 26.2-mile marathon (7,165 total ran during the weekend's various races)
---

OLYMPIC HEIGHTS
Two record breakers from last year's Louisiana Marathon will compete in the Olympic Trials in Atlanta next month:
• Rachel Booth broke the Louisiana Marathon's female record, completing the race with a time of 2:43:57.
• Two-time Olympian Desiree Linden broke the Louisiana Half Marathon record previously held by Booth, finishing in 1:14:18.
---
LOUISIANA MARATHON
Jan. 17-19
Marathon, half-marathon, quarter marathon, 5K and kids 1-mile marathon
---