---
We're yet another step closer to hopping a train to New Orleans for the weekend.
In June, officials gave the public a peek at design concepts for train stations that would link Baton Rouge to New Orleans via passenger rail.
The public meeting featured early designs for two train station locations in Baton Rouge: one in Downtown East between the North Boulevard overpass and Government Street and several station options along Picardy Avenue on the edge of the Health District.
While efforts to establish the passenger rail line itself (with seven total stops) are still a long way off, the train station designs are meant to show the potential for development around such stations. Renderings show business, retail and residential options, as well as public green space, bus facilities and new roads.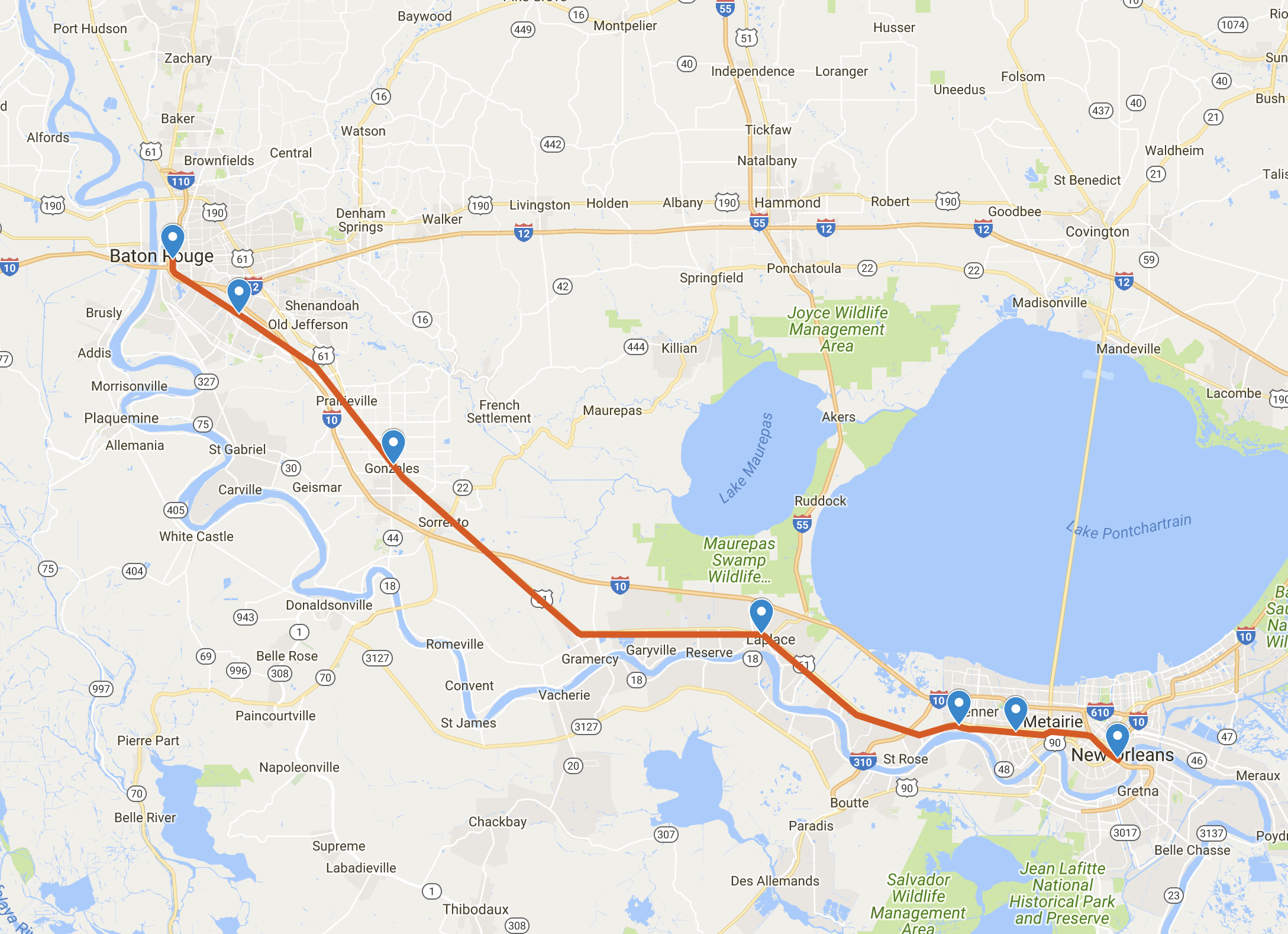 The East Baton Rouge Redevelopment Authority hired planning firm HNTB to develop the master plan. "They want to ensure that these rail stations have the potential to be more than just a rail stop, and more of a comprehensive catalyst for development," Bryan Jones, HNTB Gulf Coast district deputy office leader, told Daily Report in June.
The downtown station would be built along 14th Street and require some demolition of warehouses along the railroad tracks. Existing sites like Shiloh Missionary Baptist Church, the historic Prince Hall Masonic Temple, Dyke Nelson Architecture and the upcoming Electric Depot would be joined by new multi-use buildings and public parks.
The "suburban" station at the Health District seems to be hinging on several options along Picardy from Dijon Drive to Bluebonnet Boulevard, all presenting a few challenges and some requiring business relocation.
Another public meeting is anticipated this month, but a date hadn't been set as of press time. Head to the RDA's website, ebrra.org, for updates.
---
This article was originally published in the August 2018 issue of 225 Magazine.