In mid October, former Beausoleil Coastal Cuisine chef David Dickensauge announced his role as executive chef at Beloved, the elevated soul food dinner concept now operating inside Zeeland Street. Working alongside owner Stephanie Phares, Dickensauge also helped shape the new concept's expansive menu.
Then, a few weeks later came the Instagram announcement that he would create a new menu for Rock Paper Taco and serve as its executive chef.
Turns out both are true. So, what gives?
Dickensauge is now a chef consultant, a career phase he says he's been working toward over the last couple years. After more than two decades in kitchens in New Orleans, Chicago, the Mississippi Gulf Coast and Baton Rouge, Dickensauge says he's transitioning from being behind the stove to consulting with new or evolving local restaurants.
"I don't want to just be in the kitchen when I'm 60," Dickensauge says.
Since the summer, the 45-year-old has worked to help Zeeland Street open a new gourmet Southern dinner concept inside Phares' longtime Garden District restaurant. And he's now helping to update the menu of Rock Paper Taco as it focuses exclusively on its Perkins Road location, and refresh the menu of Olive or Twist. Even before these projects, Dickensauge provided menu consulting services to several restaurants, including Supper Club, Proverbial Wine Bistro, Bin 77 and The Library Wine & Provisions, he says.
"Consulting is what I want to be doing, and it's what I've been doing," Dickensauge says. "I feel like one of my best qualities is that I can assess restaurant menus and help them add eclectic flavors."
This week, Dickensauge told 225 he'll also begin working on a menu update for Pizza Art Wine, and on the menu of a forthcoming restaurant called The Red Table @ Dunbar in the Delmont Shopping Center on Plank Road, a casual steak and seafood concept.
Many local diners know Dickensauge from his recent stint as executive chef at Beausoleil, which he departed in August. At the trendy Bocage restaurant, he helped shaped a seafood-centric menu with global influences that included dishes like red miso bouillabaisse and banana leaf-wrapped branzino. But even while working at Beausoleil, Dickensauge says he was consulting with restaurants like The Library, a fine dining eatery in Gonzales that opened in the spring and is the first of its kind in Ascension Parish.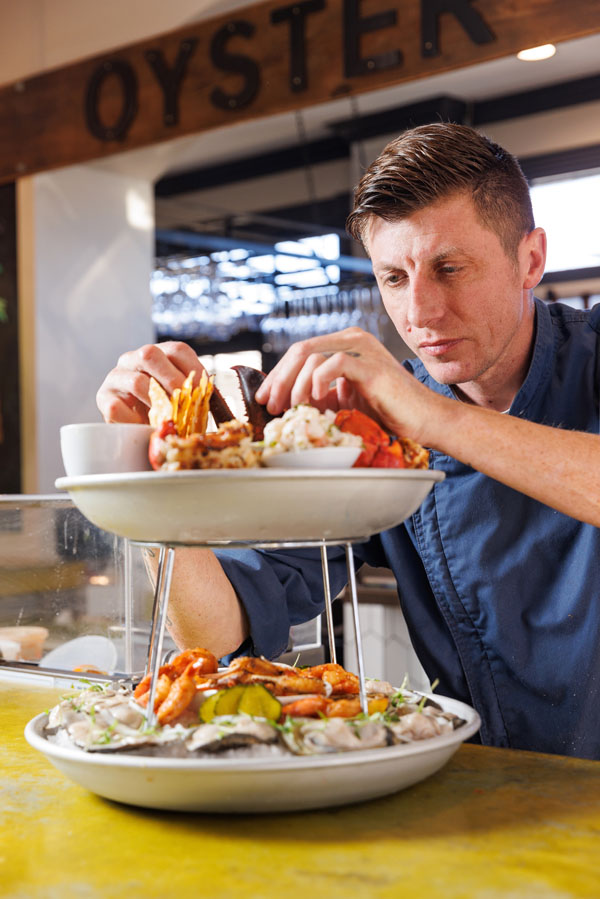 At Rock Paper Taco, Dickensauge added birria tacos, as well as birria ramen and eggrolls inspired by the beef braising liquid the restaurant already had on hand.
"I told them, 'That's liquid gold right there,'" he says. "It would be easy to start doing birria."
At Beloved, Dickensauge and Phares created a schmancy soul food menu with dishes like harissa-crusted lamb chop with oxtail and boiled peanut stew; and a tea-brined pork chop with andouille pinto beans and collard greens. Earlier this fall, Dickensauge also helped Phares design a large brunch menu now served at Zeeland Street on weekends, bringing a snazzier dimension to the spot's casual breakfast and lunch lineup.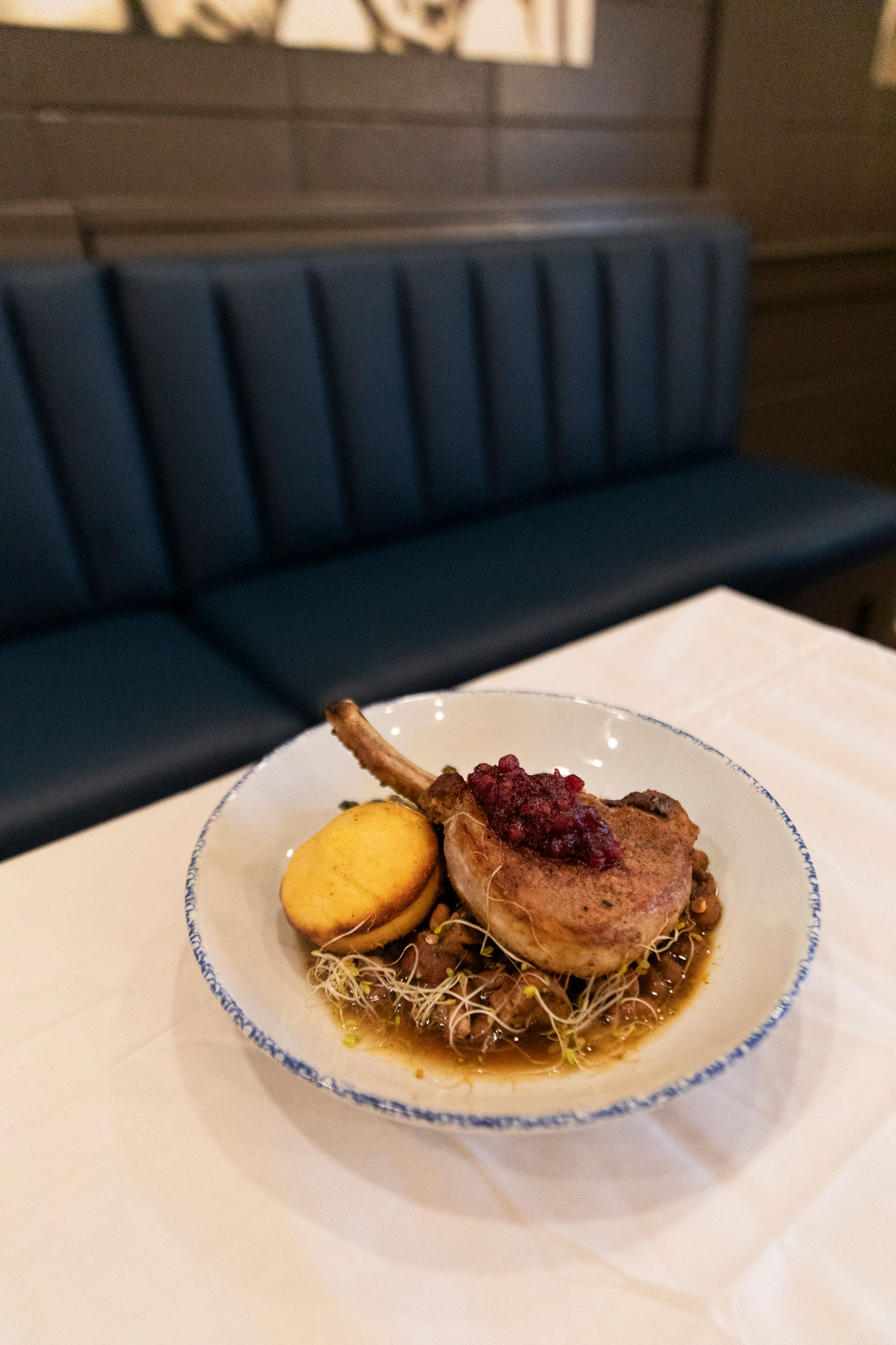 Dickensauge will continue indefinitely as Beloved's executive chef. The restaurant opened Nov. 1, and he and Phares are currently prepping for a grand opening Friday, Nov. 10, at 4:30 p.m., with a second line band and performance by singer Quiana Lynell.
For now, Dickensauge will execute the menu while Phares works the front of the house. He says he doesn't regard that as unusual, noting that he's trying to tailor his services according to what restaurants need.
"I want to make a name for myself in Baton Rouge," he says. "And not just as an executive chef."
And while he say's he's enjoying working in a number of different capacities, he's also not ruling out working exclusively in one restaurant in the future.
"The stars would have to one-hundred percent align," he says.