---
"I was raised around seafood my whole life," says Beausoleil Coastal Cuisine Executive Chef David Dickensauge.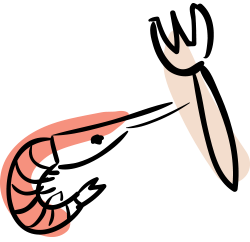 "I love the fact that seafood is just so vibrant and fresh. And what's so awesome about it is that you can prepare it very simply or elevate it in a way you can't do with any other product. It's all about using it at its freshest point."
A native of the Mississippi Gulf Coast and the 2017 Mississippi Seafood King, Dickensauge brings a 30-year career working in Chicago, New Orleans and Baton Rouge to his post at Beausoleil, where diners find dishes like the fresh seafood tower, a "sea-cuterie" board and red miso bouillabaisse.
225 checked in with Dickensauge about the secret to cooking seafood, his culinary point of view and the dish at Beausoleil he thinks is the best in the city.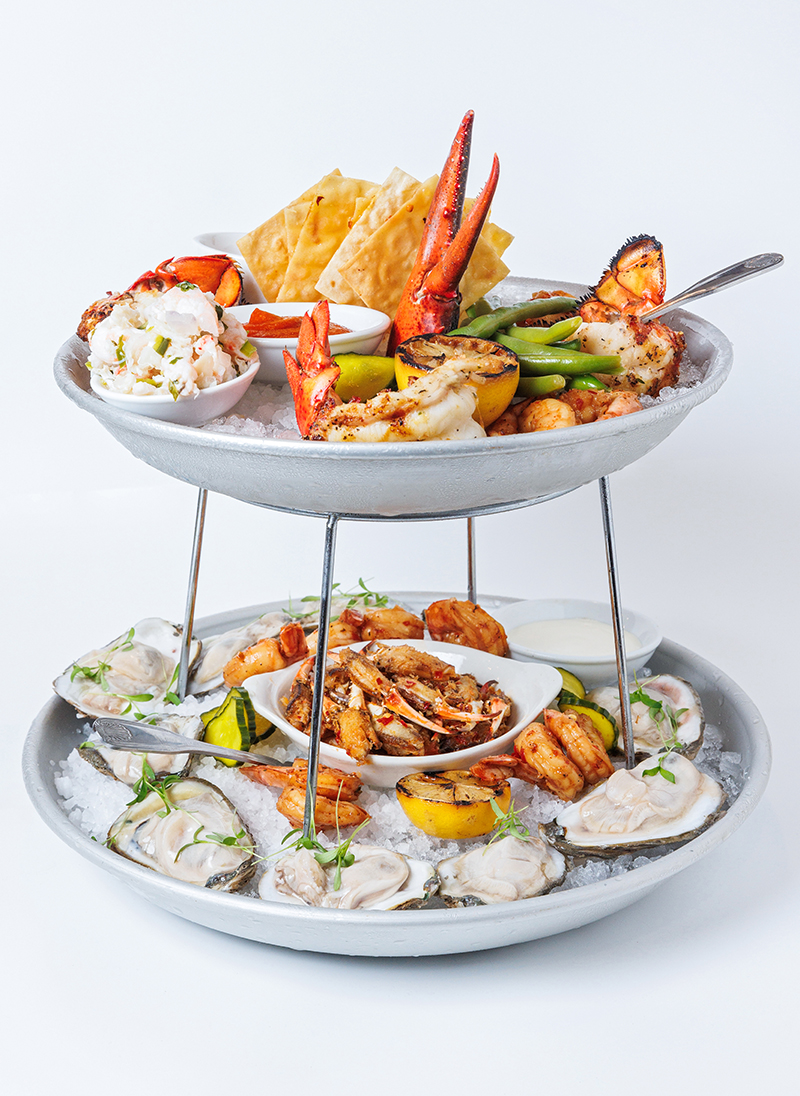 What are the tricks to cooking seafood correctly?
There's really no trick to it. It's all about education, and not just from books, but from learning from others and also using the freshest possible local seafood. Take something like shrimp and grits. To do it right, you're going to start with three ingredients. Stone-ground grits, some type of butter sauce—and the key is the best shrimp you can possibly find. I'm never going to go buy some B.S. shrimp from some guy down in Kokomo. I'm going to go down the docks and get amazing shrimp from someone I know that are super fresh and have no bleach enzymes. What are the tricks? Know your product. Know your chef and what they stand for.
How has the price increase in local seafood impacted Beausoleil?
We are not allowed to buy frozen imported shrimp; that's a mandate from City Group Hospitality, even if we have to swallow the cost a little bit. Louisiana people want seafood. Seafood trumps anything.
Beausoleil was rebranded as a seafood-forward restaurant in 2020. How would you describe what you've tried to do as executive chef?
The dishes have some star quality to them. They're elevated, and we really care what the plate looks like. You're not going to see fingerprints or just a bunch of food thrown on there. Everything is balanced.
You're able to change the menu at Beausoleil regularly, adding different dishes all the time. Where does that creative itch come from?
I've been working in restaurants since I was 14. From a very young age, I was bitten by the bug. Mentors early on taught me that self-expression was what it was all about. I struggle with over-the-top dyslexia and ADHD, but this is where I excel. Being able to be creative is the most important thing to me. If you offered me a million dollars a year, but told me I had to cook the same five dishes, I could not do it.
What ingredients do you particularly enjoy working with?
Gulf fish, like super great grouper or snapper, and redfish cooked correctly can be some of the best fish around. Oysters. I like the simple stuff when it comes to seafood. I think our crab claws are the best in the city. We make them with a Calabrian chili butter. It's kind of a play on New Orleans barbecue shrimp. It's a phenomenal dish.

This interview has been edited for clarity and brevity.


What's on the Chilled Seafood Tower at Beausoleil?
The stunning, shareable offering from the restaurant's Cold Bar menu is served with lobster tails, saffron-infused boiled shrimp, marinated blue crab claws, raw oysters, tequila and ceviche, smoked tuna dip, saffron crackers and house sauces. A full portion is $135, while a half portion goes for $75.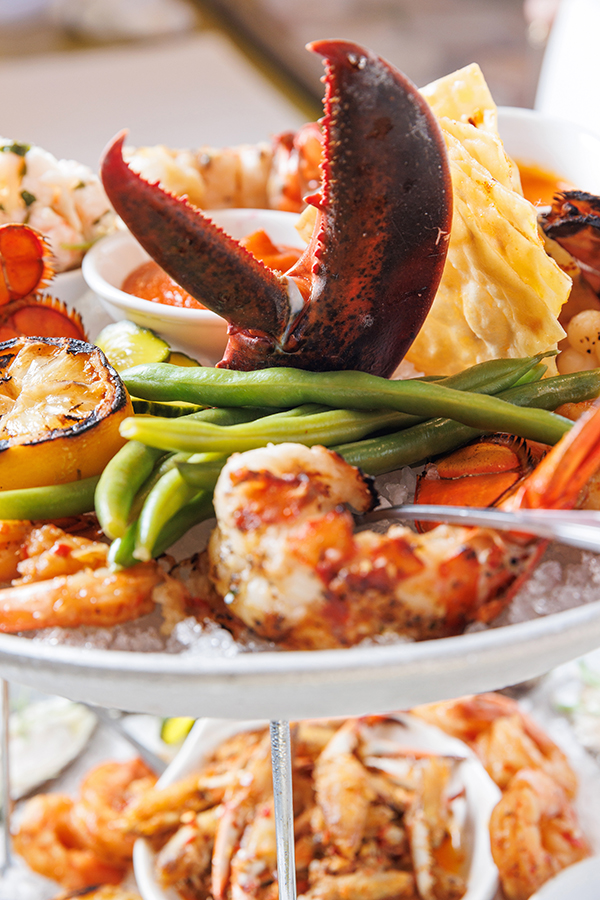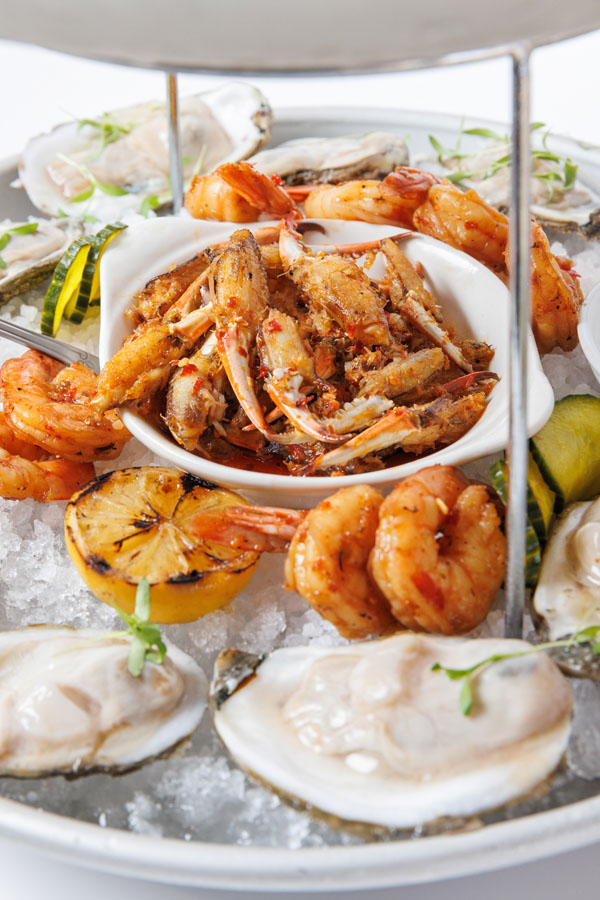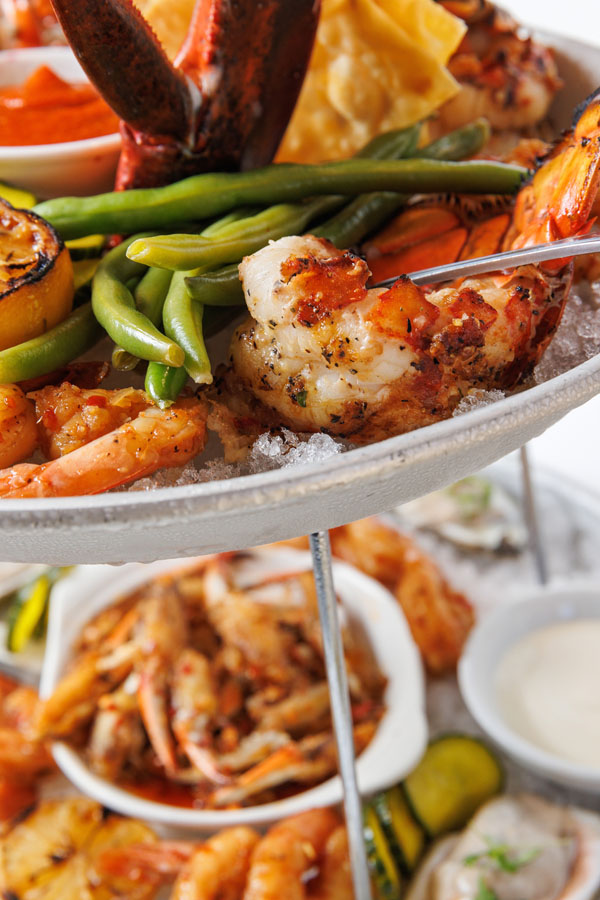 ---
This article was originally published in the March 2023 issue of 225 magazine.