---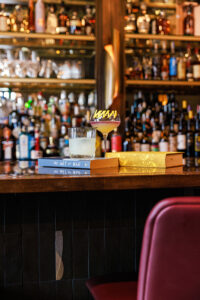 Bart Waguespack lives in Gonzales, yet he found himself making the trek to Baton Rouge every time he wanted a more upscale dining experience. Whether it was a special date night or a fancy dinner with friends, the tradeoff was always that almost 45-minute drive.
"I grew up in Ascension Parish," he says. "I've lived here my whole life, so I'm very familiar with the area and offerings that we have when it comes to fine dining. … I just felt like this area just had no place that fits that description."
While working on building houses in the new Conway community with his other company Waguespack Homes, the developer decided to buy commercial land right outside the subdivision to build a strip mall. Among neighboring storefronts that will soon house a boutique, hair salon and vet, he carved out a space for one of his most special ventures yet: In February, Waguespack and his co-owner Ronnie George opened Library Wine & Provisions.
He initially envisioned serving cheese boards and a few flatbreads, but that quickly morphed into a full-scale menu. He enlisted the help of David Dickensauge, who helms the kitchen at Beausoleil Coastal Cuisine and brings three decades of experience in restaurants across south Louisiana and Chicago.
The result: a menu of entrees and appetizers diners won't find anywhere else nearby—and one the owners believe would stand out in metropolitan Baton Rouge, too.
Think: Wagyu Beef Meatballs, Shrimp & Ceviche Guacamole and Black Truffle Gnocchi. It's all made fresh daily by Dickensauge's brother, James Dickensauge, who serves as the restaurant's chef.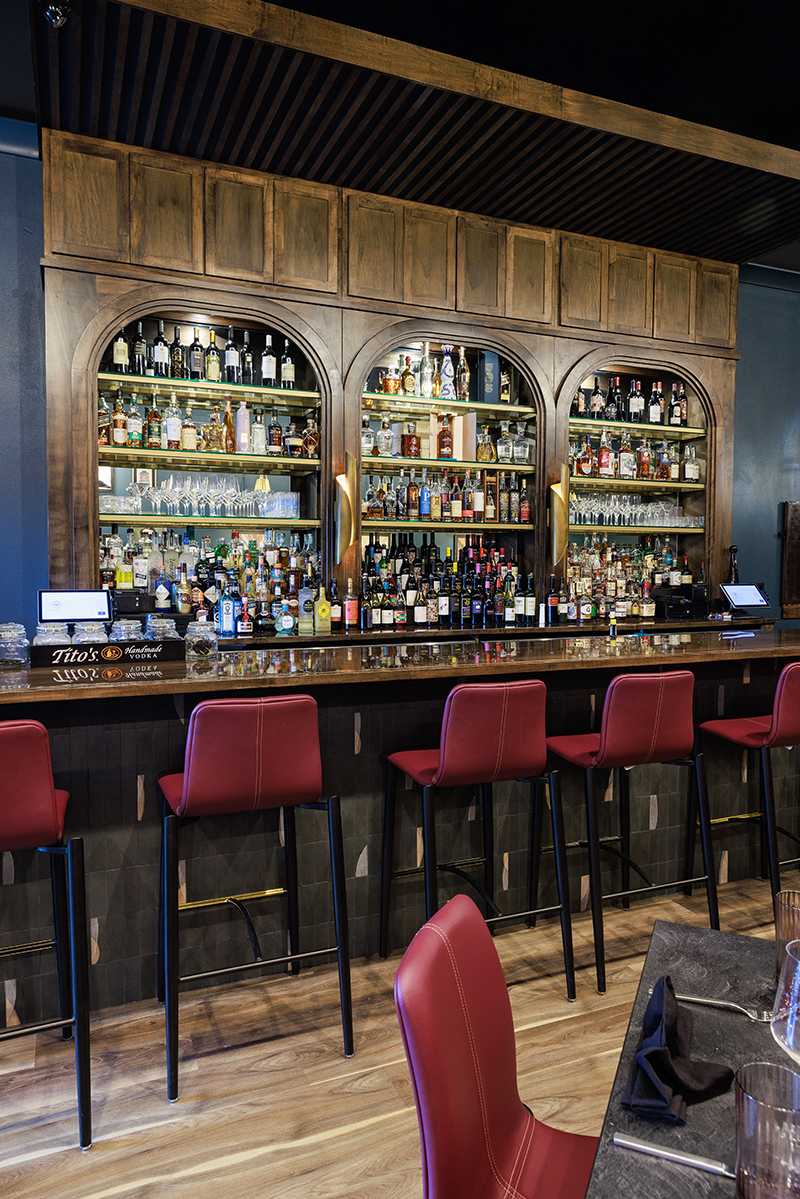 What's in a name?
Library Wine & Provision owner Bart Waguespack enlisted the help of a wine lovers' Facebook group to help with the eatery's name. Out of over 50 suggestions, he landed on the Library, a nod to the book-sized list of wines the spot offers. "If you're offering a lot of wine, you have a wine library," he says. "It sounded fun to say with your friends, 'Hey, let's go to the Library' instead of something like the whatchamacallit grill or something like that."

Diners can pair dishes with more than 220 varieties of wines on the menu, or a specialty or classic cocktail.
"I feel like our menu is on point with some of the nicest restaurants in Baton Rouge," he says. "I feel like we have probably one of the largest wine selections and bourbon selections even considering Baton Rouge."
Inside the smaller restaurant, patrons are greeted by a cozy dining room complete with a fireplace, 12 tables and a bar with lush wine-colored seats for an intimate dinner or wine hour. With portraits of authors and poets and arched bookcases—filled with spirits instead of novels—adorning the dark walls, it feels like stepping foot inside a classic study.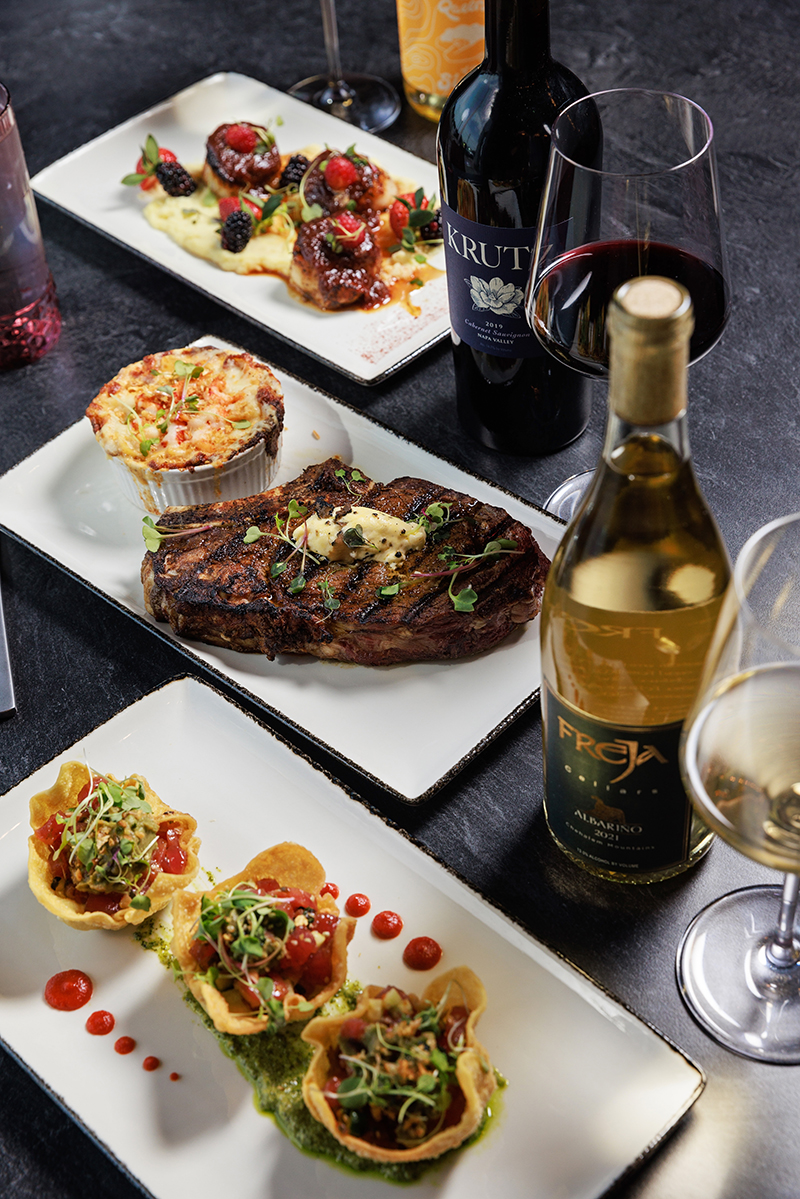 Waguespack and his team brought in some creative minds from X Design to dream up the ambiance. He says they went through different mood boards to decide the Library's colors and motifs.
"We put a lot of effort into the atmosphere," Waguespack says. "The colors are a little darker and kind of sophisticated in a sense. I feel like it's just a nice, upper-scale and comfortable space to go and spend some time." librarywp.com
---
This article was originally published in the May 2023 issue of 225 magazine.