At Pizza Art Wine, diners can admire art while indulging in Italian food and sipping on high-end wines.  
The concept opened in February on Perkins Road inside Ichiban Square. CEO Yilena Hernández has been working on the project for the past three years, aiming to bring a new kind of dining experience to Baton Rouge. Hernández, who has traveled the world for her modeling career, says she wanted to open the eatery to combine her three favorite things: pizza, wine and art. 
"And I like to support the community. I love Baton Rouge," she adds. "Baton Rouge is a second home for me. I'm from Cuba. I try to put all the artists together and support them in a way where they can display their art and sell it as well."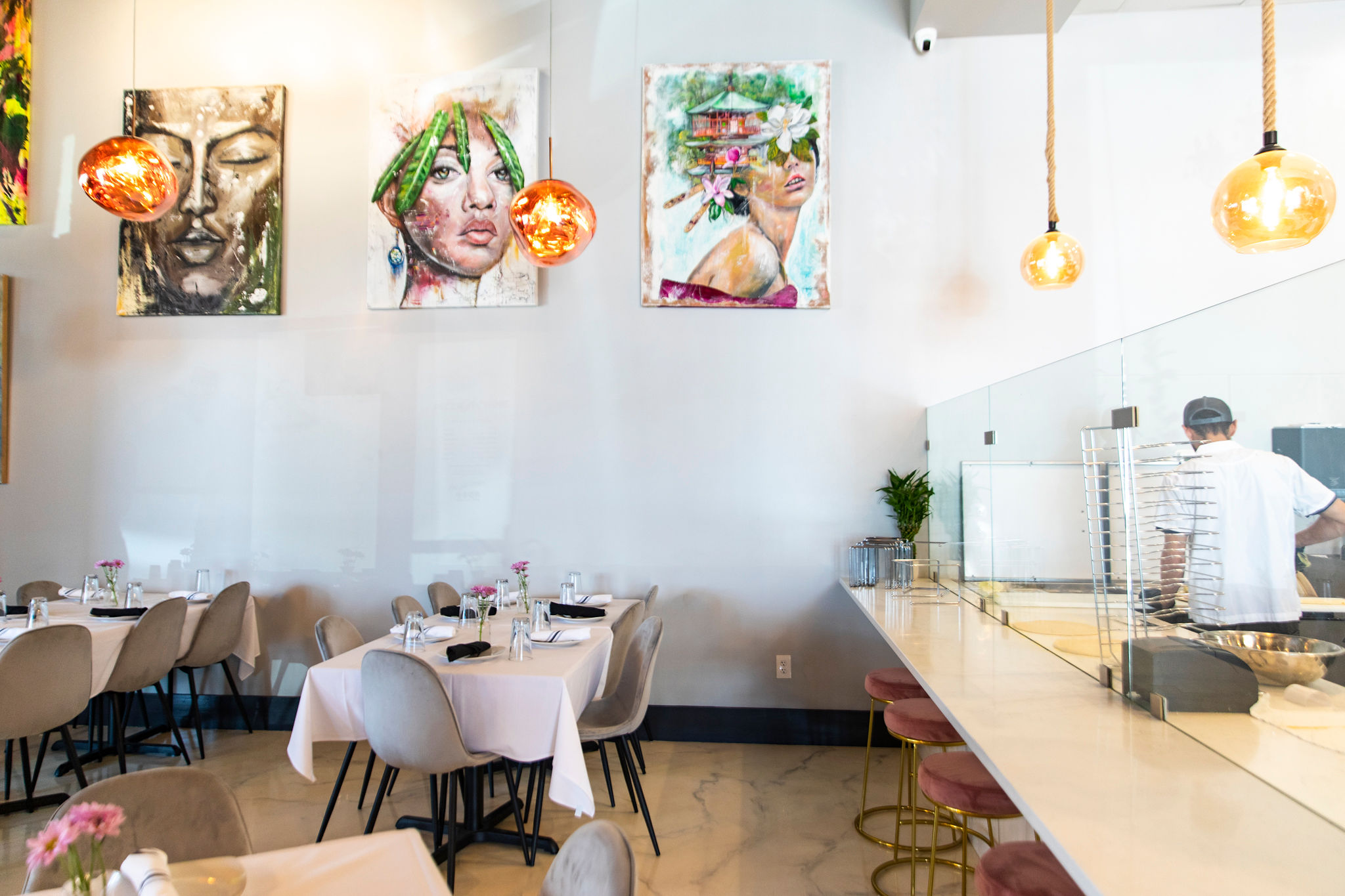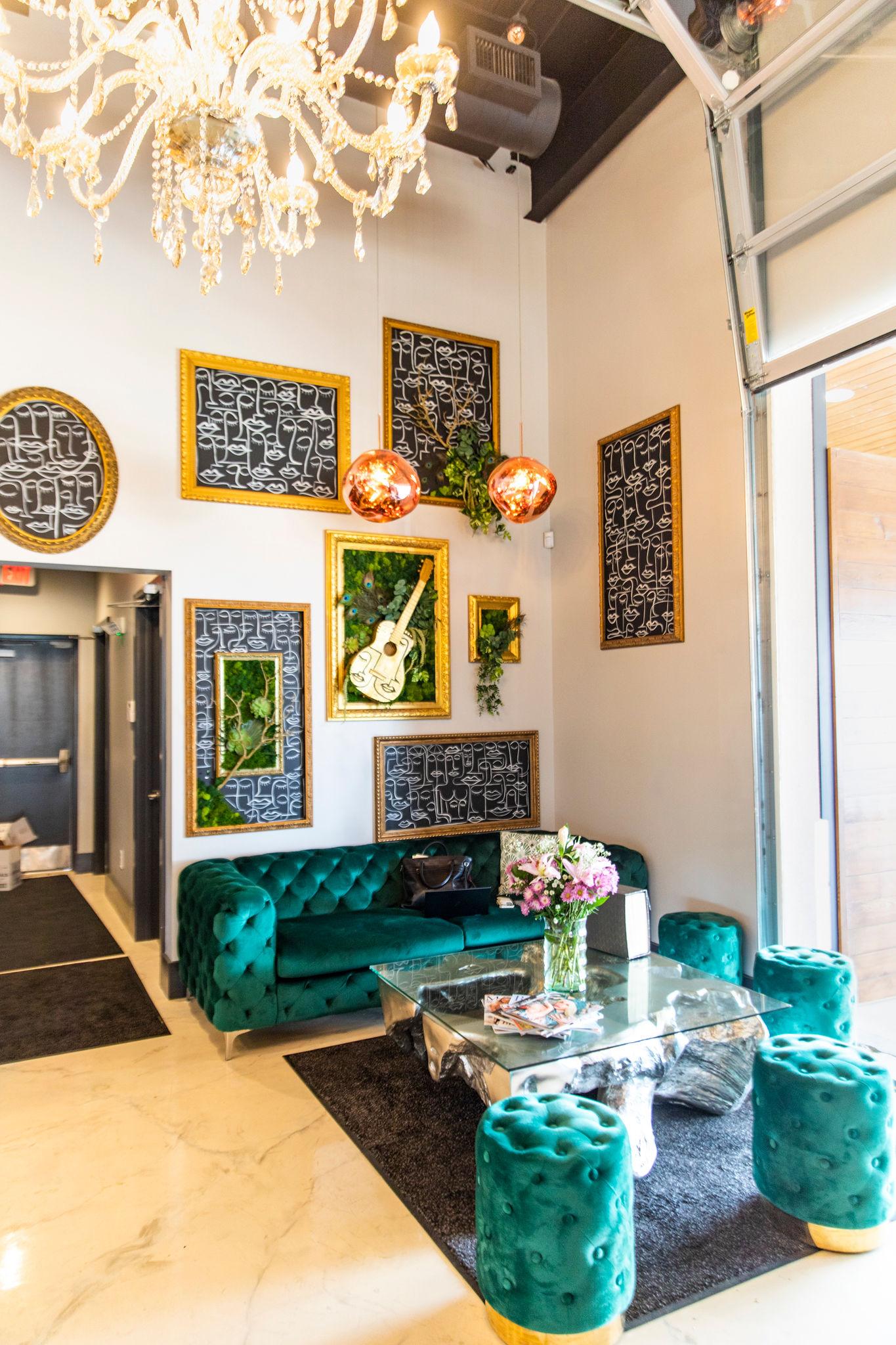 Inside, you'll find a chic space with jewel-toned velvet couches and barstools, marble-patterned floors and abstract artwork. Diners can share bites and drinks over white tablecloth-draped tables, or at the bar, lounge area or outside on the wood-paneled terrace. The patio plays host to live music performances, and an open kitchen area gives patrons a glimpse of chefs baking pizzas in the brick oven.
Beyond pizza, the menu is packed with appetizers, salads, pastas, sandwiches, desserts. Hernández says her favorite items include the Tartufata pizza with shaved truffles; the Diavola pizza with sausage and salami; and any of the daily pasta options. 
Along with a food menu, there's a full cocktail list and homemade limoncello. A curated selection of wines is kept in a special, temperature-controlled fridge with dispensers that distribute the perfect glass of wine to taste or to enjoy with meals. 
"Every time I go to a restaurant and I want to drink a high-end wine, I have to buy the whole bottle," Hernández says. "We have the dispensers, so that you can actually buy a glass of a high-end bottle if you're just wanting to try because you never tried that wine before. You can have just a little pour, or you can have a half glass or a full glass."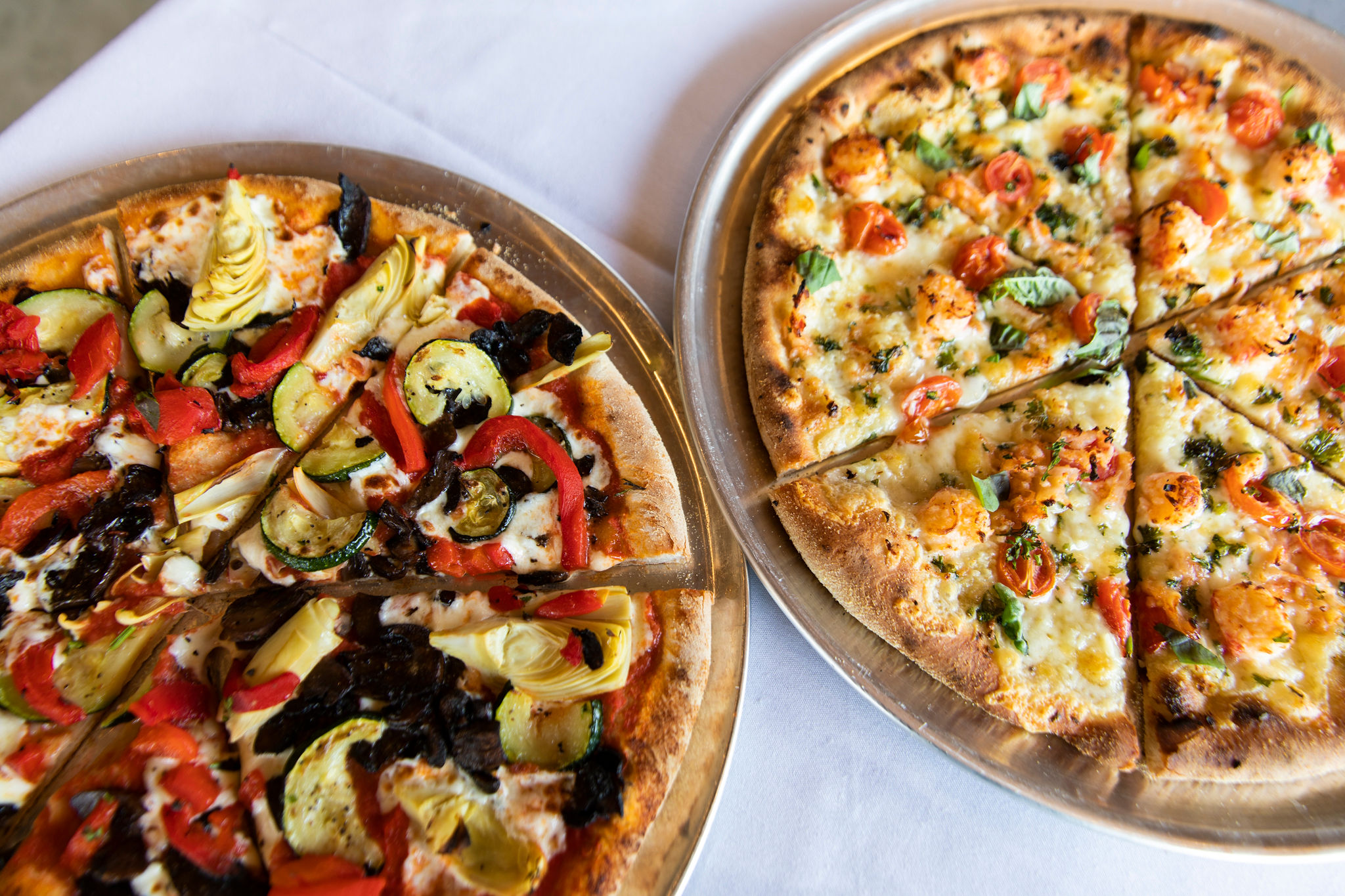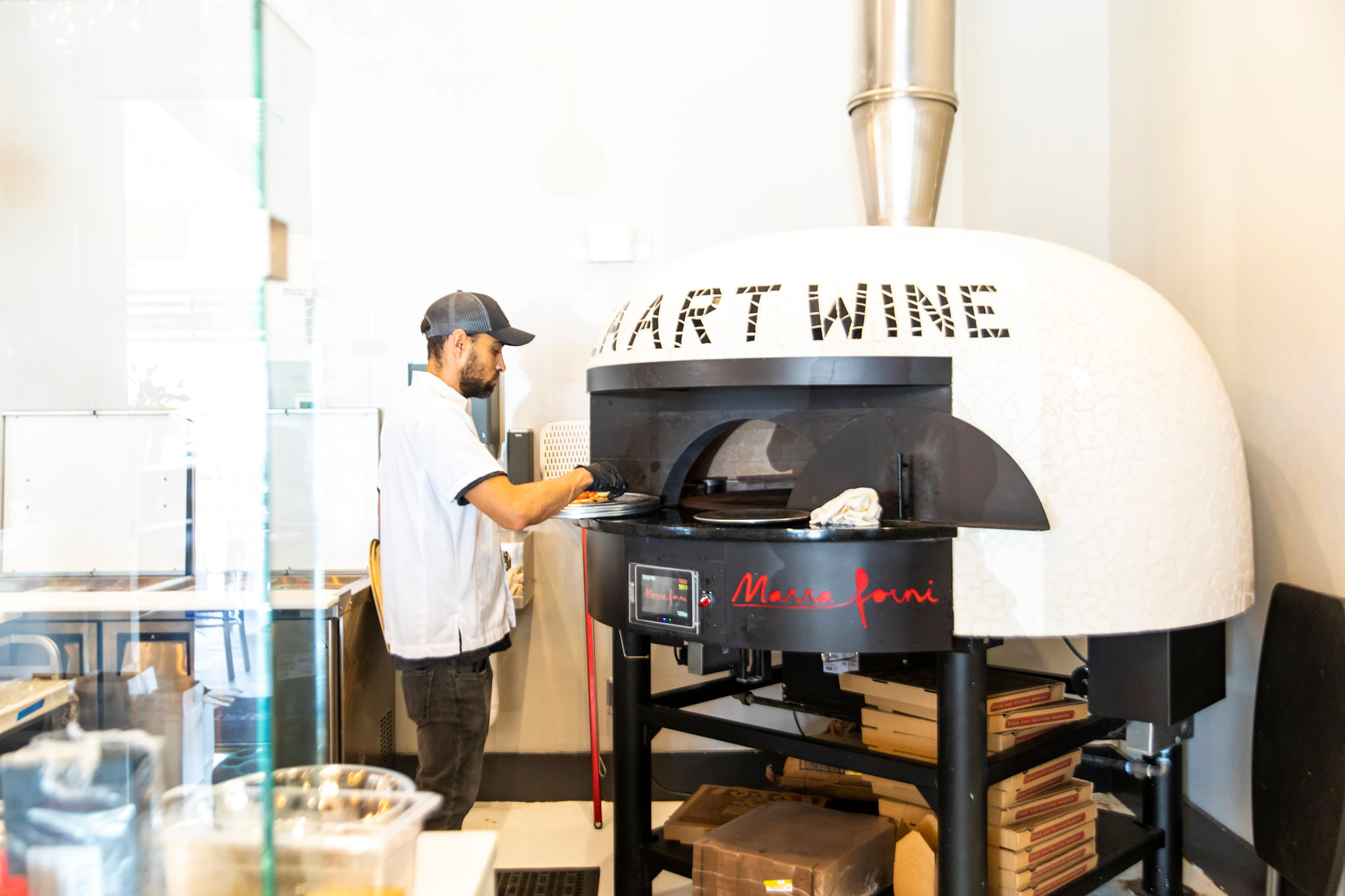 Diners will notice large canvases hung high on the walls, currently with work by Allison Dillard Art and Lamont Coleman. Hernández says she hopes to rotate the work of artists monthly. Other artists are welcome to reach out to the restaurant to potentially display their art inside. 
She says it's taken a while to get everything in place and finally open Pizza Art Wine for locals to enjoy, but it has been a labor of love. 
"COVID actually delayed a lot of things, and it took me three years to open," she says. "I'm super excited for our first month. We have been going very slow trying to learn everything to make the best experience for our customers." 
Pizza Art Wine is open Tuesday through Thursday from 11 a.m.-9 p.m., Friday and Saturday from 11 a.m.-10 p.m. and Sunday from 11 a.m.-8 p.m. It is at 7673 Perkins Road, suite C-1. Follow the restaurant on Instagram for more information about events and special offerings.