The oven's glint of gold catches your eye from every spot in the room. It is a showpiece—floor to ceiling, imported from Naples, a floor made of volcanic rock, covered in shiny gold mosaic tiles that spell out the name "Rocca." This is the 750-degree, wood-fired heart of Rocca Pizzeria.
Remodeled from the erstwhile Goüter on Government Street, Rocca feels upscale but approachable, with tufted leather seats, white marbled countertops, white subway tiles behind the bar and an open kitchen offering a firsthand look at your handcrafted pizza.
It's the first venture into both a full-service restaurant and the Mid City neighborhood for Ozzie Fernandez, co-founder of Izzo's Illegal Burrito and Lit Pizza. But it's hardly a new genre of food for the chef who began his career training under an Italian chef and has spent years studying Neapolitan dishes.
"Naples is actually the home and the birthplace of pizza," Fernandez says. "They're very, very true to their pizza and roots. They're proud of their pizza, and they want to keep it the way it's always been."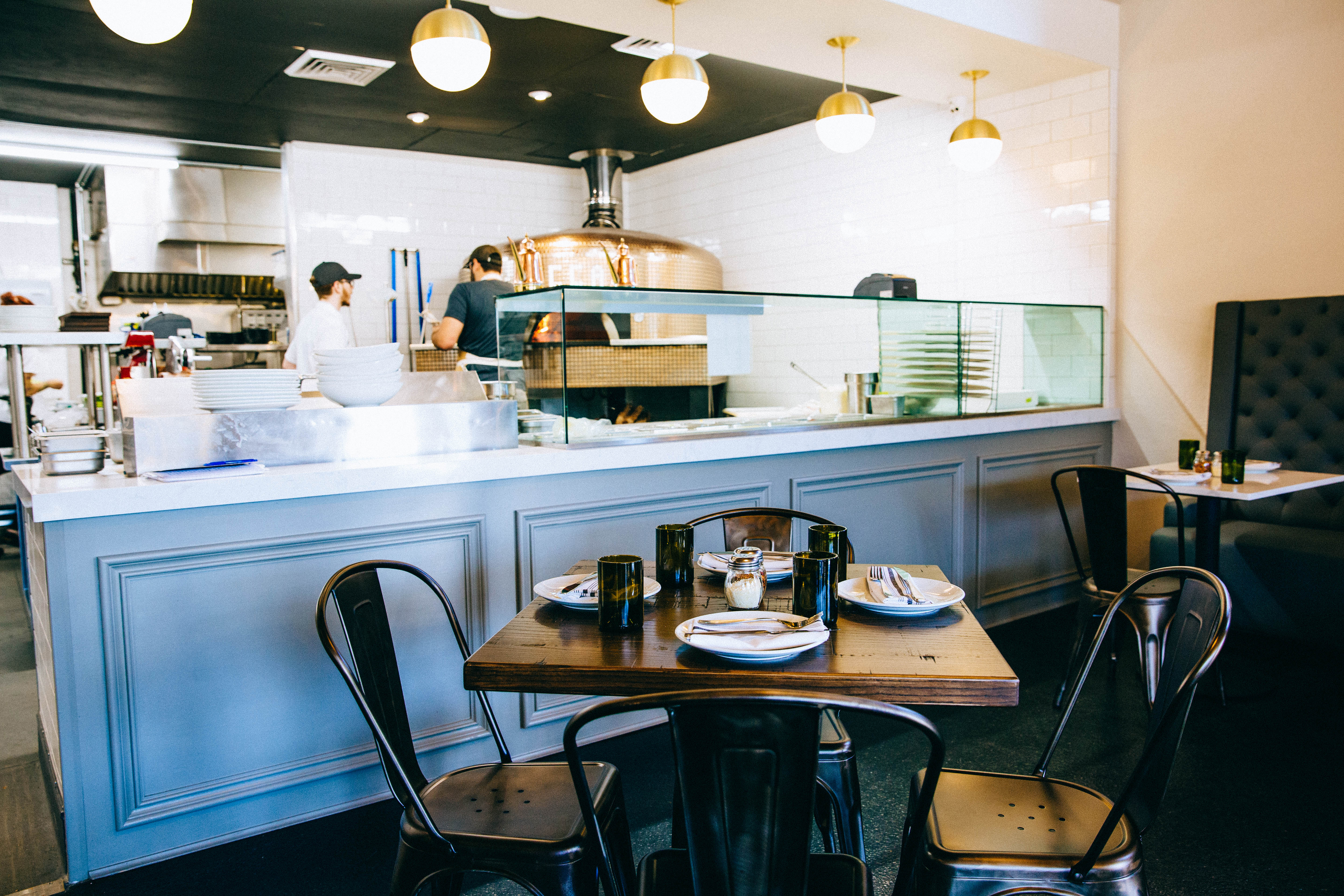 The way it's always been: wood-fired ovens, lean doughs made from special flours, simple and high quality ingredients. Mozzarella made from buffalo or cow's milk, fresh basil, sliced garlic, fresh oregano, cured meats like prosciutto, salami, sopressata. Traditionally, Neapolitan-style pizzas are one-size and on the thin-crust side with a puffy crust at the edges, begging to be dipped in a sauce.
That's the focus of the menu here at Rocca, where pizzas with red tomato or white bechamel sauces come topped with meat sourced from Iverstine Farms and locally grown produce and herbs. Varieties as simple as a classic margherita or as complex as the Mr. Piggy (red sauce, mortadella, sausage, bacon, roast pork, mozzarella and an egg) and the Fried Oyster (white sauce, tomato, garlic mayo, pea tendrils, peperoncini, fried oysters) fill out the 10-pizza list with both Neapolitan and local flavors.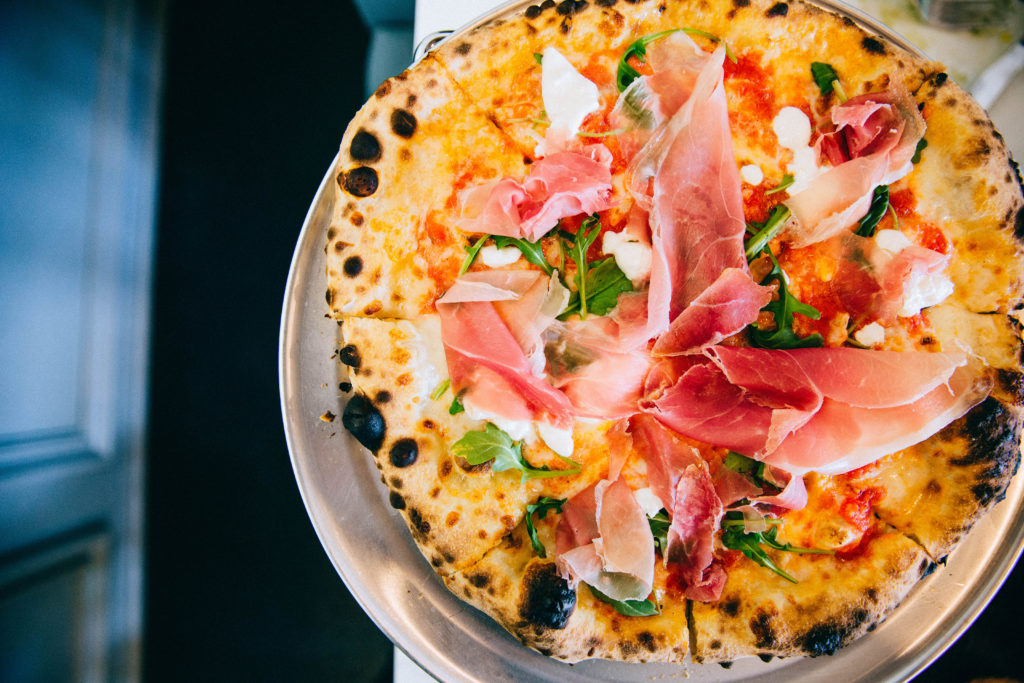 The rest of the menu brings creativity to classics, like puffy garlic knots with an ingenius whipped provolone dipping sauce or a garlic butter-infused poboy take on the meatball sub. An in-house "dolce" department whips up from-scratch desserts, gelatos and sorbets, while the full bar offers craft cocktails and local beers.
For Fernandez, the Rocca vision is a neighborhood pizzeria with a gourmet product that can be everything from a date destination to a hangout for the neighbors on the block.
Rocca's opening begins Thursday, Jan. 25, 5-10 p.m., with limited seating Fernandez says will allow the kitchen to execute its menu perfectly. This Friday and Saturday will bring 5-11 p.m. hours, then 11 a.m-5 p.m. on Sunday.
On Monday, Jan. 29, Rocca begins regular hours: Sunday-Monday 11 a.m.-9 p.m., Tuesday-Thursday 11 a.m.-10 p.m., and Friday-Saturday 11 a.m.-11 p.m.