---
Chris Wadsworth moves quickly back and forth in the kitchen, greasing up a waffle iron and checking sauces. From a seat on the dining room side of the massive window into the kitchen, you can see the flurry of activity on the line as cooks, Wadsworth and sous chef Jourdan Fulbright prepare for the soft opening of Goûter Restaurant.
"I didn't want to hide anything," Wadsworth says of the kitchen window, which offers a behind-the-scenes view for guests in the dining room. "Restaurants that are hiding behind closed doors, they can't prove that they're serving fresh local products, Louisiana products. It's so real here. You can watch us break down fish, watch us break down whole hogs."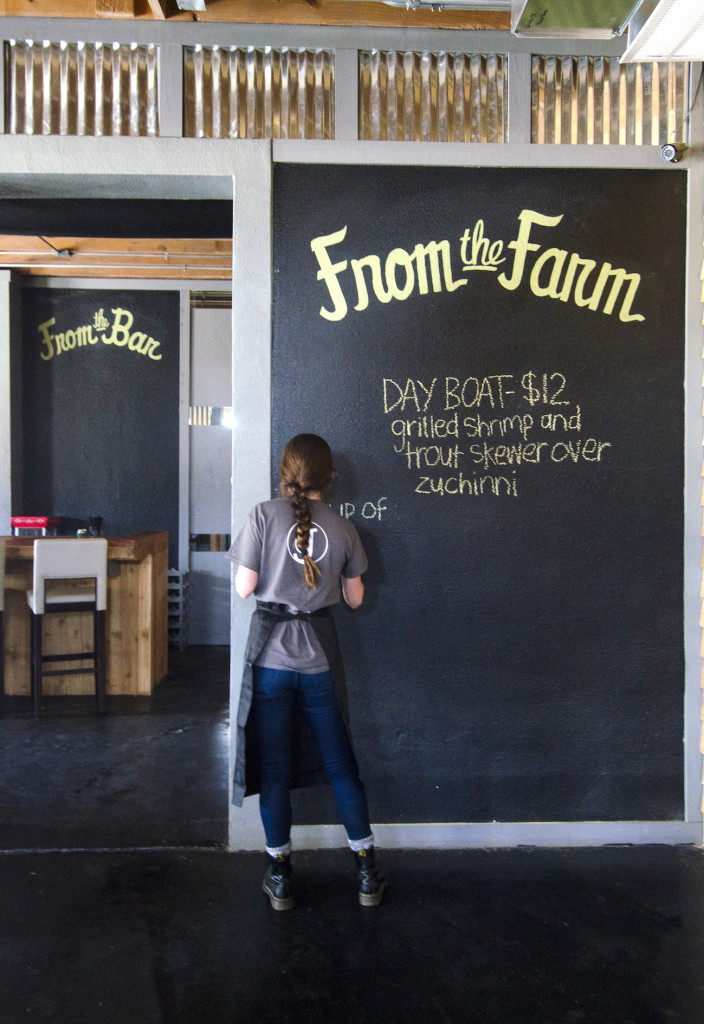 The chef, known for heading up Triumph Kitchen and helping to launch Restaurant IPO, is proud to finally open his passion project, Goûter (French for "to taste"). The Mid City restaurant was first announced last April.
The bar at the kitchen window is the "chef's table," a high-top that, once dinner has been introduced next month, can be booked $125 per stool Thursday through Saturday for a 12-course tasting dinner served by Wadsworth himself. There are no secrets at Goûter—even the mustard and relish for their venison hot dog is made in-house, and every ingredient is local, right down to the well liquors at the sidebar.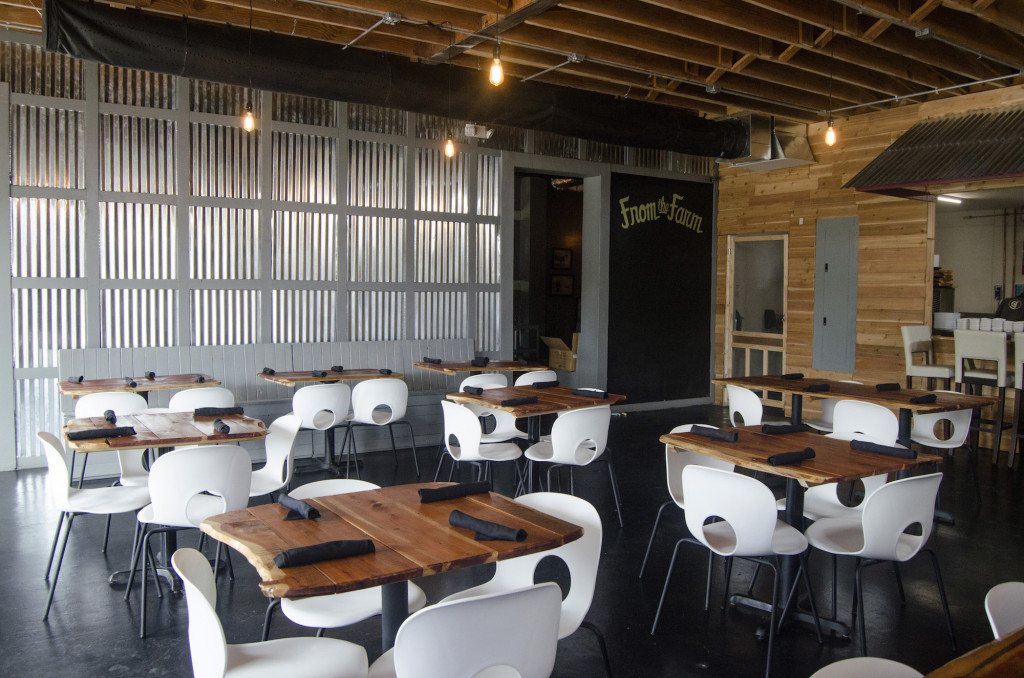 The concept is fast, elevated Cajun cuisine at a reasonable price point, with a lunch menu made of small plates, entrees, soups/salads and sandwiches/po-boys in equal portions. The eventual dinner menu will include 20 small plates and only a handful of entrees, salads and soups. The menu is tight, but Wadsworth explains there's no need to overextend in perfecting the classics.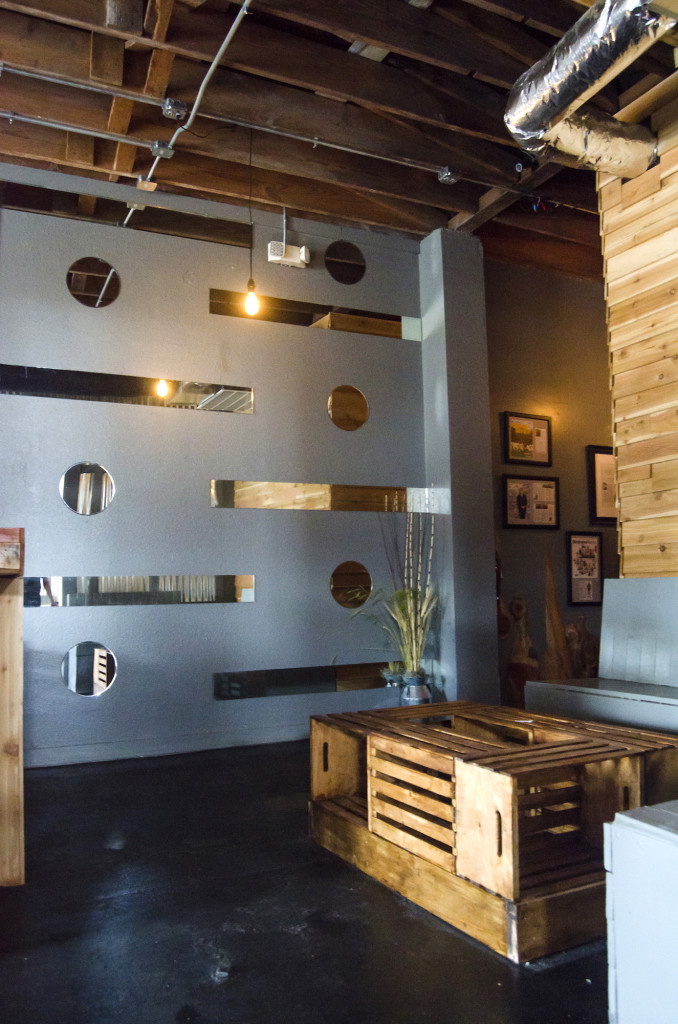 It's clear that Wadsworth has poured his heart not only into the menu but into the restaurant itself. Every table and bar fixture was made by Wadsworth from whole cypress trees, and the leftover scraps have been used to cover the walls. Between shiny aluminum siding, bare light bulbs and exposed barn-style beams, the atmosphere is decidedly bayou.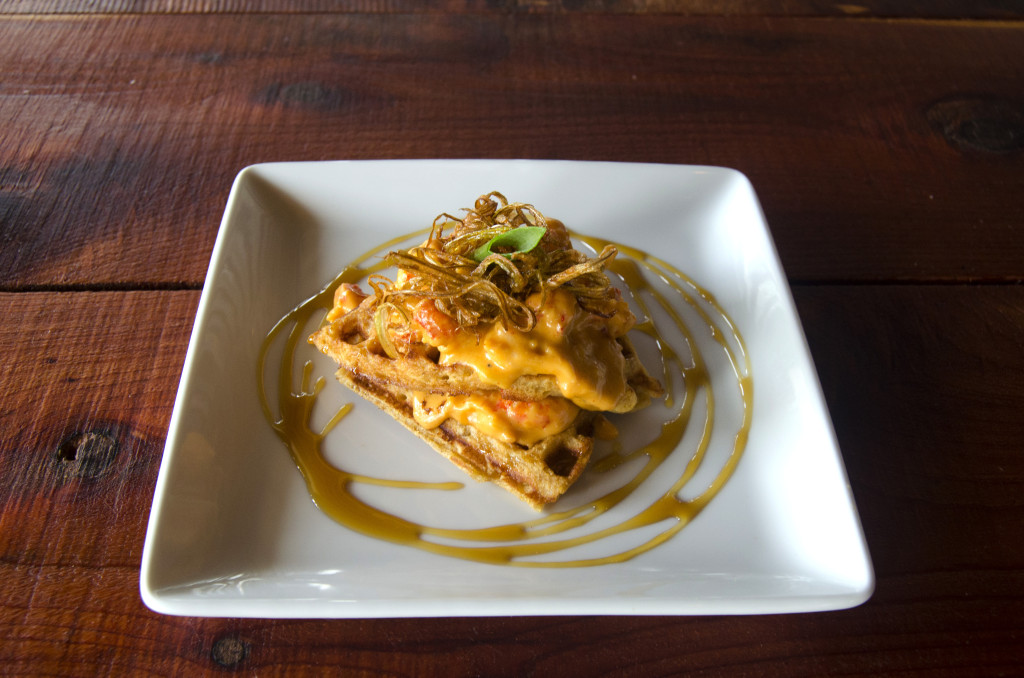 First up out of the kitchen for sampling is the "crawaffle," a corn waffle topped with creamy crawfish au gratin. Wadsworth insists on the importance of "real" au gratins and etouffees—from scratch, using authentic Cajun methods—and the topping on the crawaffle tastes very real to a diner with a true Cajun palate. The spiciness and depth of flavor in the sauce pairs perfectly with the slight sweetness of the waffle, and dragged through the surrounding ring of molasses on the plate, it's an addictive spicy-sweet combo.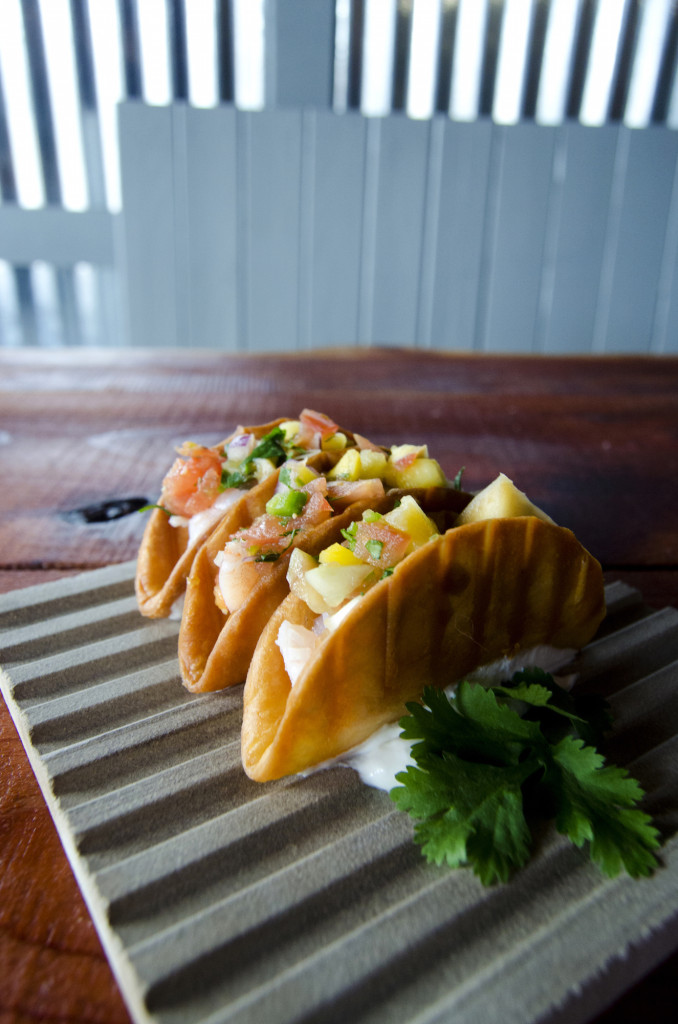 Another small plate, the pickled shrimp tacos, brings a tangy, ceviche-like take to Gulf shrimp by pickling them with coconut cream and topping it with a fresh mango salsa. In crispy shells reminiscent of empanadas, the dish is light and refreshing with flavors both bright and mellow.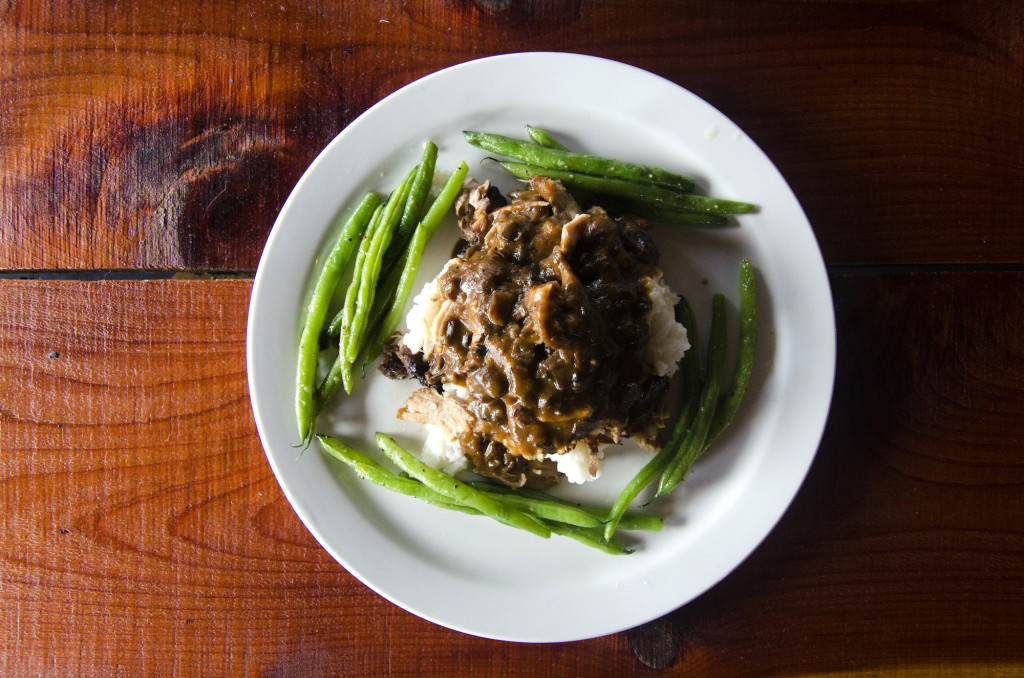 The plate lunch of the day is a pork shoulder with rice and gravy. The tenderness of the meat and the richness of the gravy gives away an arduously slow cook, and when asked, the servers estimate it may have simmered overnight. If you're from south Louisiana and your parents ever slow-cooked a Sunday roast with rice and gravy for you, you know the comforting heartiness of this dish.
As the lunch shift begins, customers start trickling in and Goûter seems off to a promising start. While its opening has been long-awaited, Wadsworth has never minded taking his time to get things right.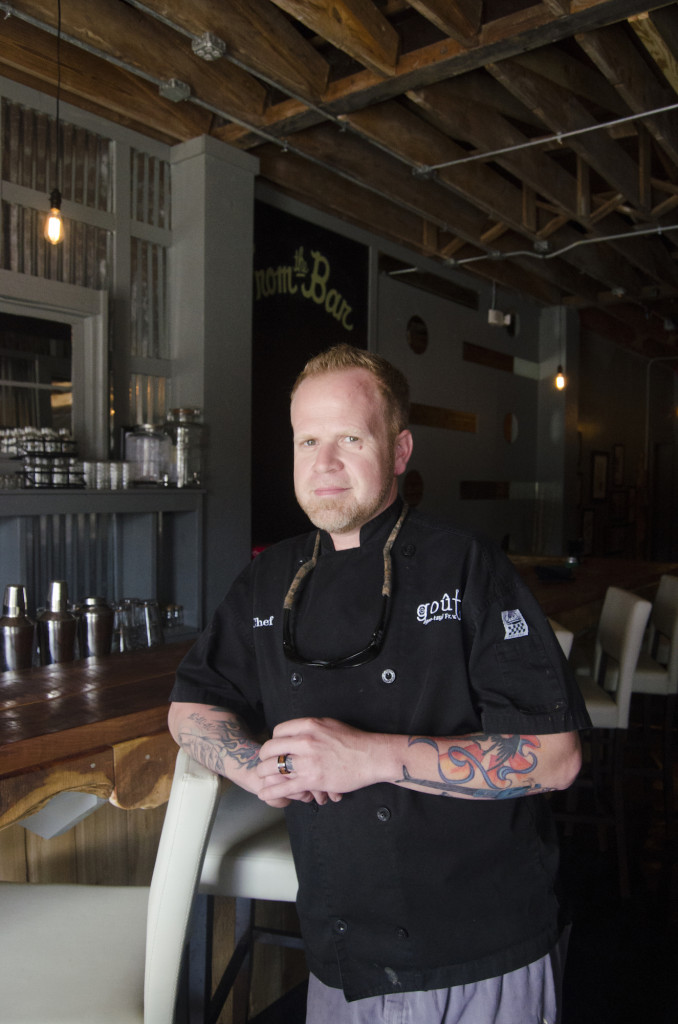 "We really, really, really wanted to make sure that we had everything mastered as we're doing it," Wadsworth says. "I don't have any other partners in this business. I don't have anybody I've got to answer to. We'll do it right the first time, and if it means it takes longer to get it done, then that's we're going to do."
Goûter Restaurant at 3897 Government St. is now open 11 a.m.-2 p.m. Monday through Friday. Extended hours and dinner service are set for after Lent.