---
We love taking quick day trips around the Capital Region and exploring all of our wonderful surroundings. This month, we've developed a great take-along menu for picnics while you're out adventuring. The foods are all easy to prepare and pack, and will make for a great south Louisiana outdoor lunch this spring.
ON THE MENU:
• Cherrydale Royale
• Homemade Shallot and Chive Boursin-style Cheese
• Sticky Balsamic Glazed Chicken
• Lemon Mascarpone Icebox Pies in Jars
• Creole Tomato and Avocado Salad
---
CHERRYDALE ROYALE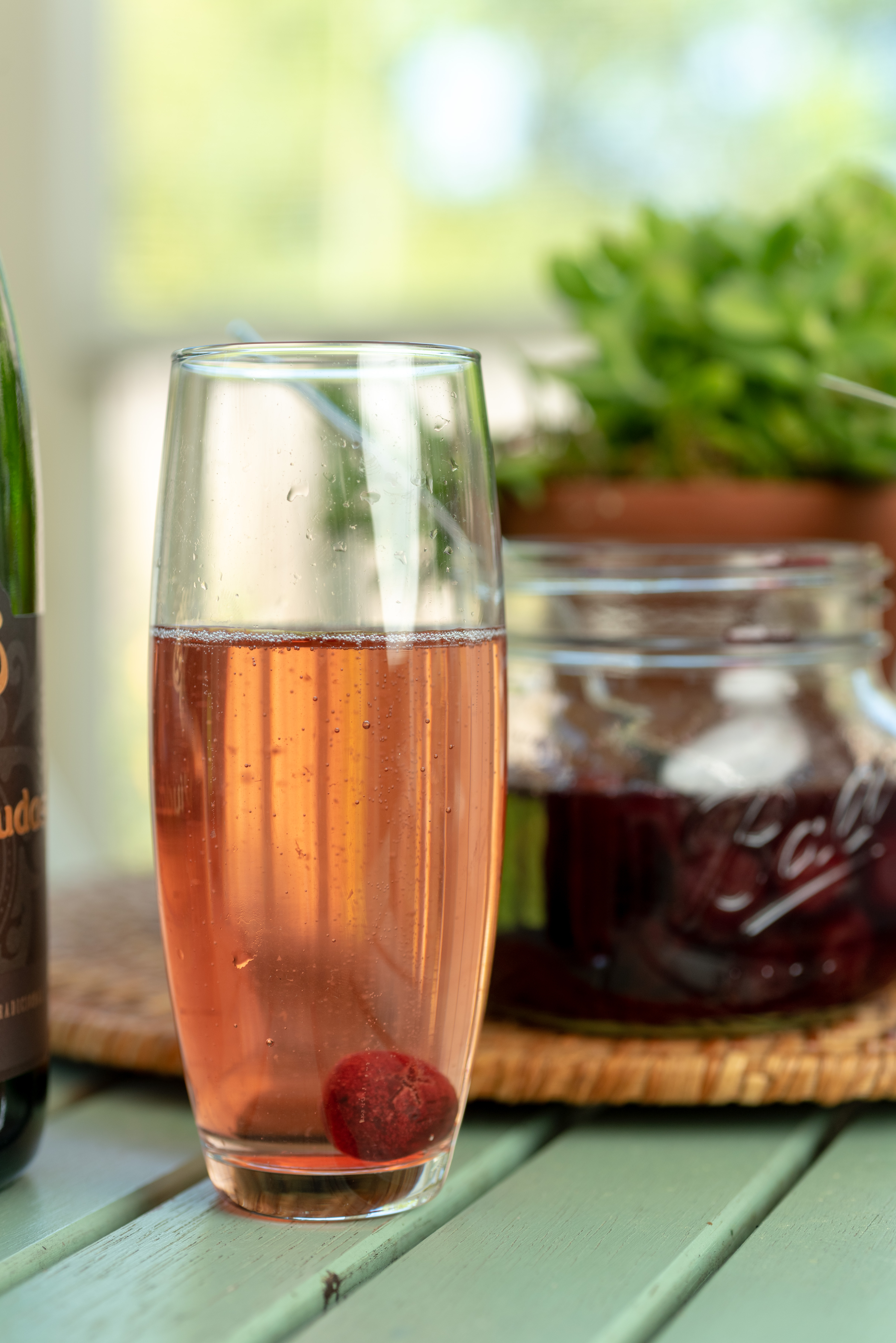 One of our favorite spots for a picnic is in our own backyard. We have many memories of sipping kir royales on the lawn with our extended family while the kids played. Since we both live on the Dale streets in the Southdowns area, we decided to make our own version of a kir royale using cherries steeped in rum in place of cassis. The result is quite delicious.