---
Nothing pairs better with Saturday night in Death Valley than a good, filling Southern meal.
Well, except bourbon. But since you can't currently get bourbon in Tiger Stadium, food is the next best thing.
It's easy to find your traditional stadium snacks like hot dogs, nachos or peanuts, but if you're looking for something a bit less expected, 225 has you covered.
We went on the hunt for some of the stadium's more creative concoctions. From Cajun cuisine to delectable desserts, Tiger Stadium is increasingly offering a solid variety of options around the arena—many from local names you might recognize. Of course, with a venue that seats more than 100,000 people, it's not always easy to find the hot spots. But we'll do our best to lead you in the right direction.
---
MINI MELTS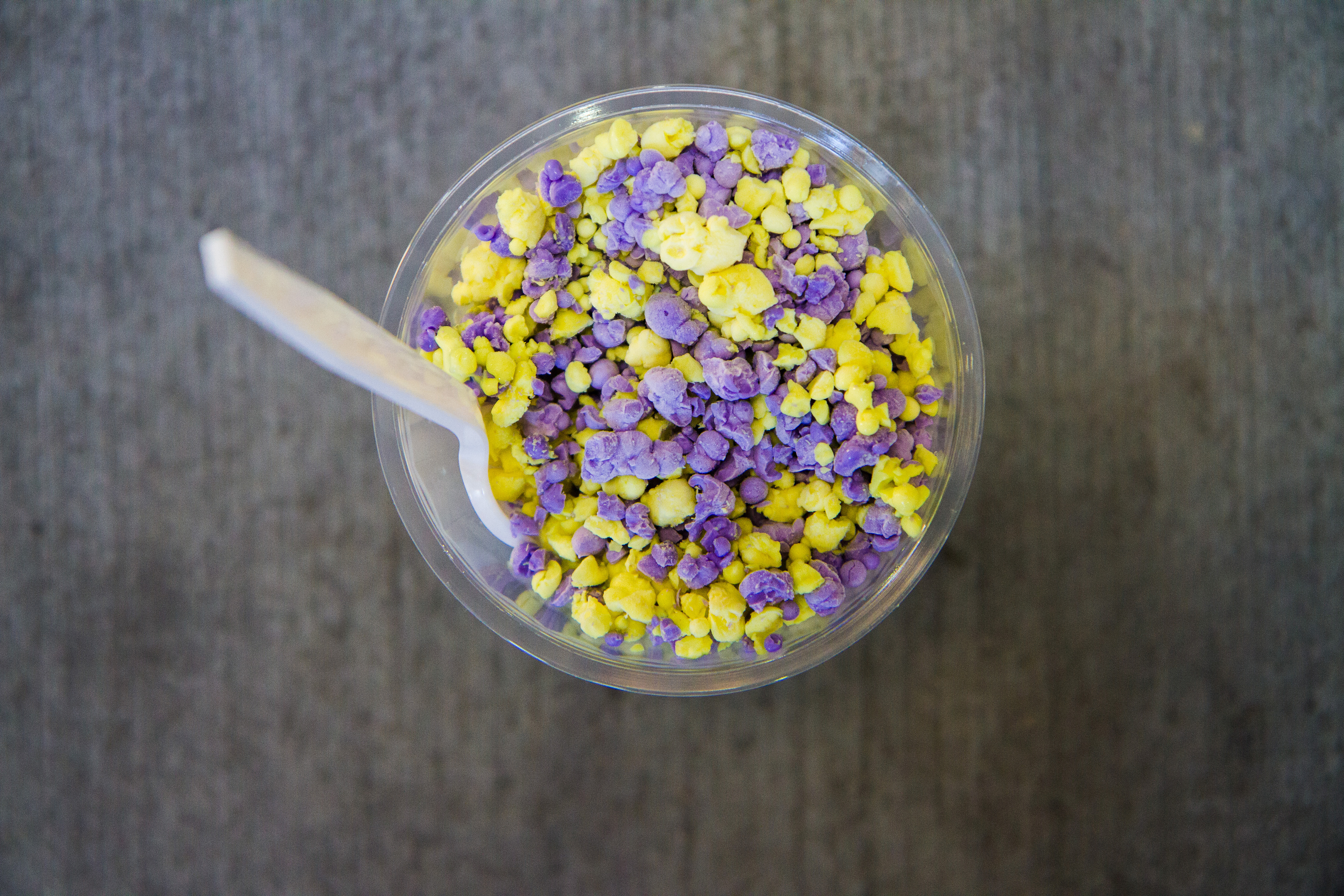 If you liked Dippin' Dots before, give Mini Melts a try. Basically the same concept with a different name (which is not a bad thing!). The stand we saw on the stretch between section 100-106 offered cookies and cream, chocolate, rainbow, cotton candy and Tiger Bait flavors. A regular size will cost you $6 and a large goes up to $8—or you can get it in a waffle bowl for $7.
---
LAVA CANTINA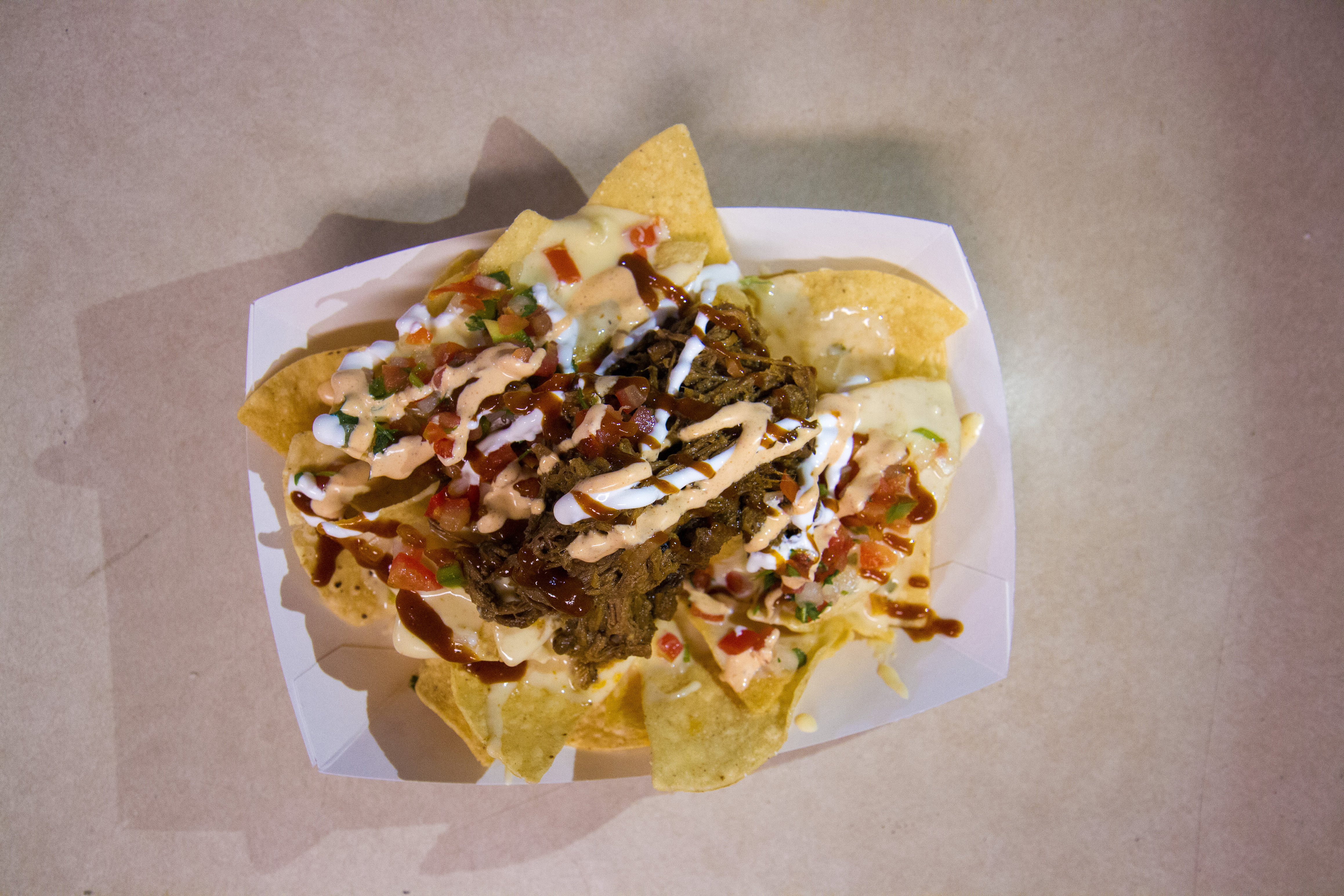 If you can come across one of the few Lava Cantinas in Tiger Stadium, do yourself a favor and take the time to try the Brisket Nachos. They are well worth the $10 charge and can easily be split as a snack for two. Loaded down with slow-cooked brisket, queso, pico de gallo and a trio of savory sauces on top, it was probably the best thing we tried at the game. The line may be longer, but it's well worth the wait. We found Lava Cantina near section 417/418 in the south endzone and another in the 500 level of west upper.
---
SKYLINE CLUB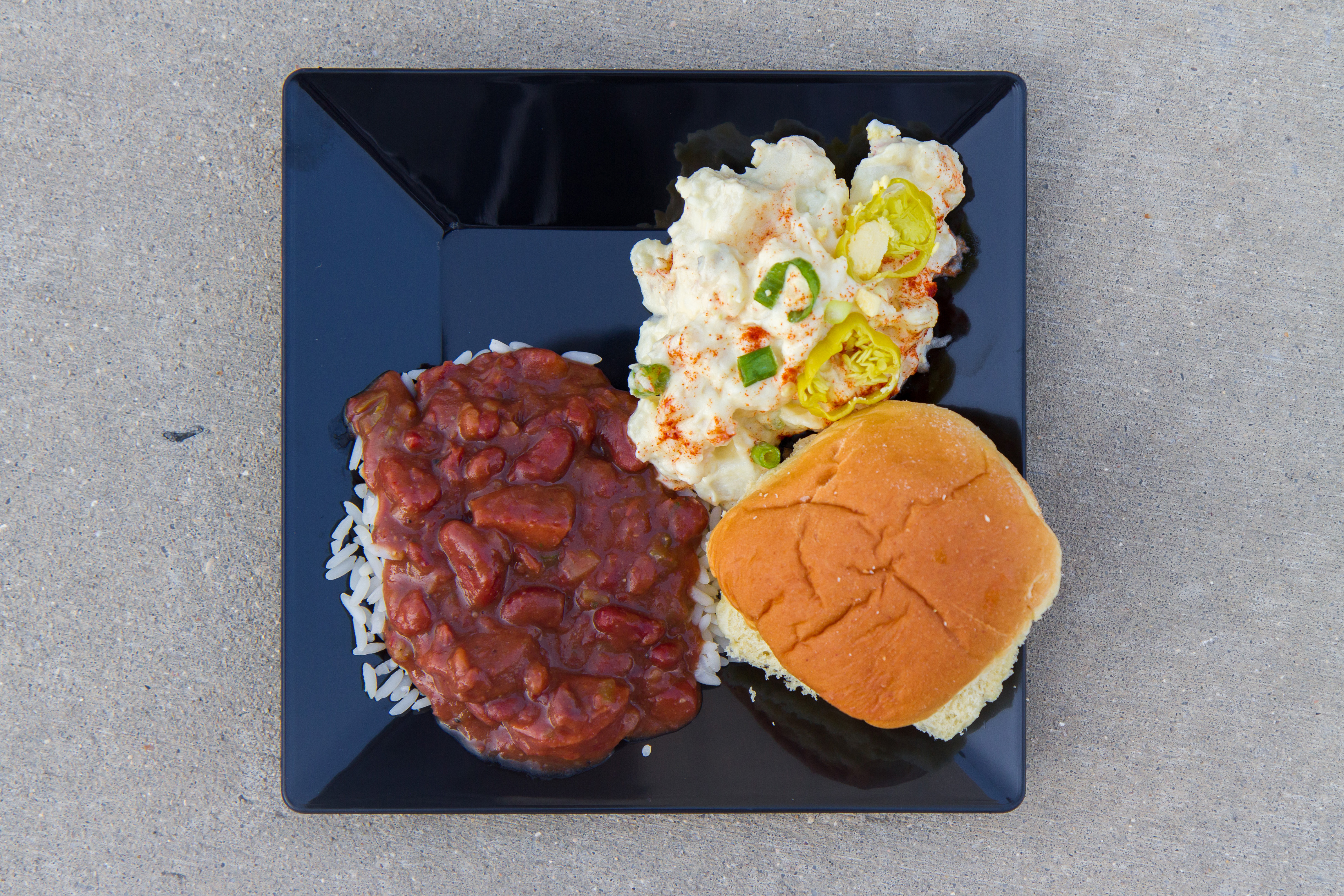 We made a trip up to the new Skyline Club at the top of the south endzone to sample what it has to offer. The biggest draw to the new area is undoubtedly the sale of beer and wine, but the free buffet of food was a plus. The menu changes weekly, but the first home game offered red beans and rice, potato salad, hot dogs, barbecue pulled-pork and beef sliders and potato chips. All were fine, but everything tastes better free.
---
CITY GELATO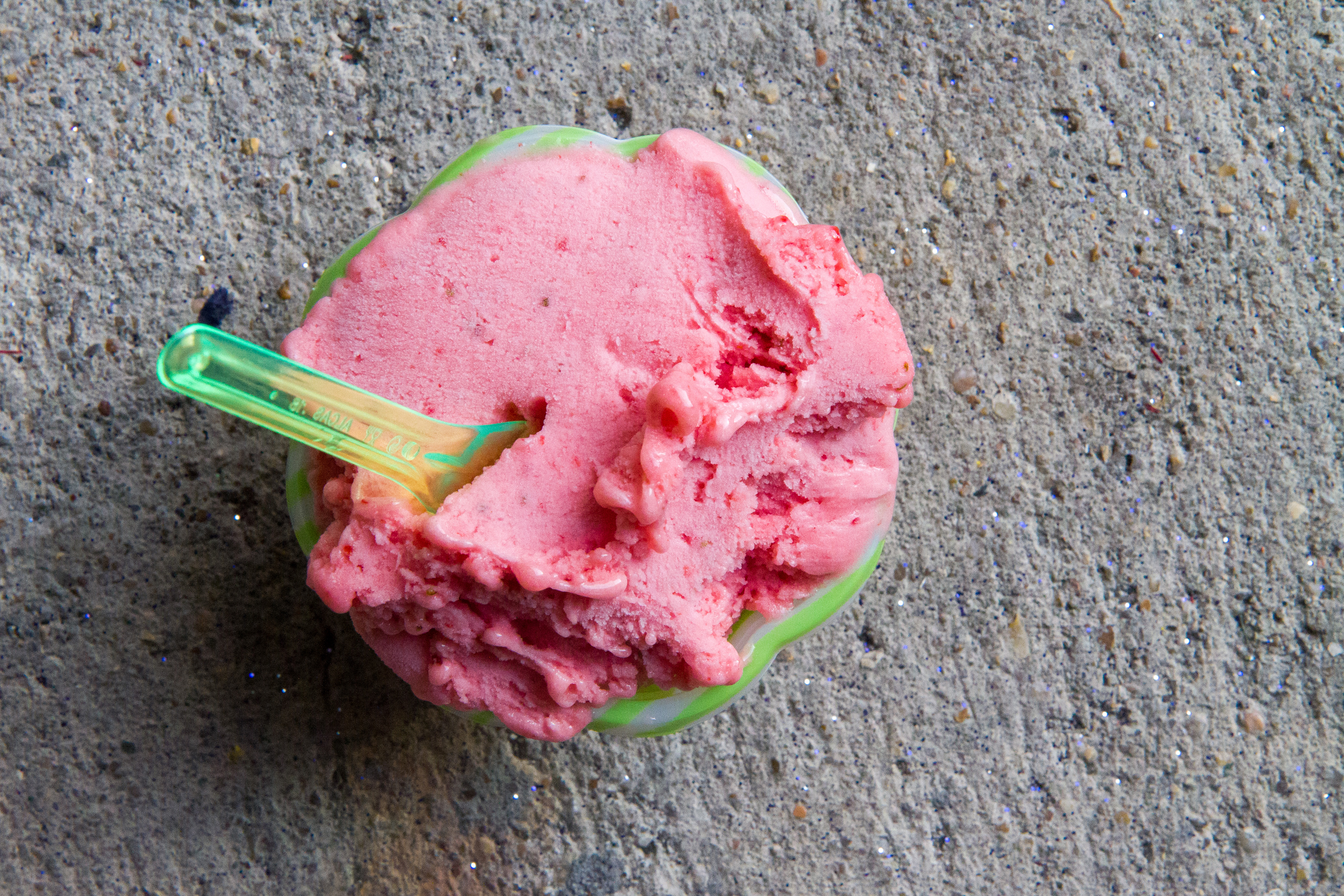 After spending an entire afternoon tailgating in the Louisiana heat, nothing hits the spot quite like some refreshing gelato. We found City Gelato on the lower level of the southwest corner of the stadium, offering flavors like vanilla, chocolate, strawberry, coffee, cookies and cream and birthday cake.
---
ROCK AND POPS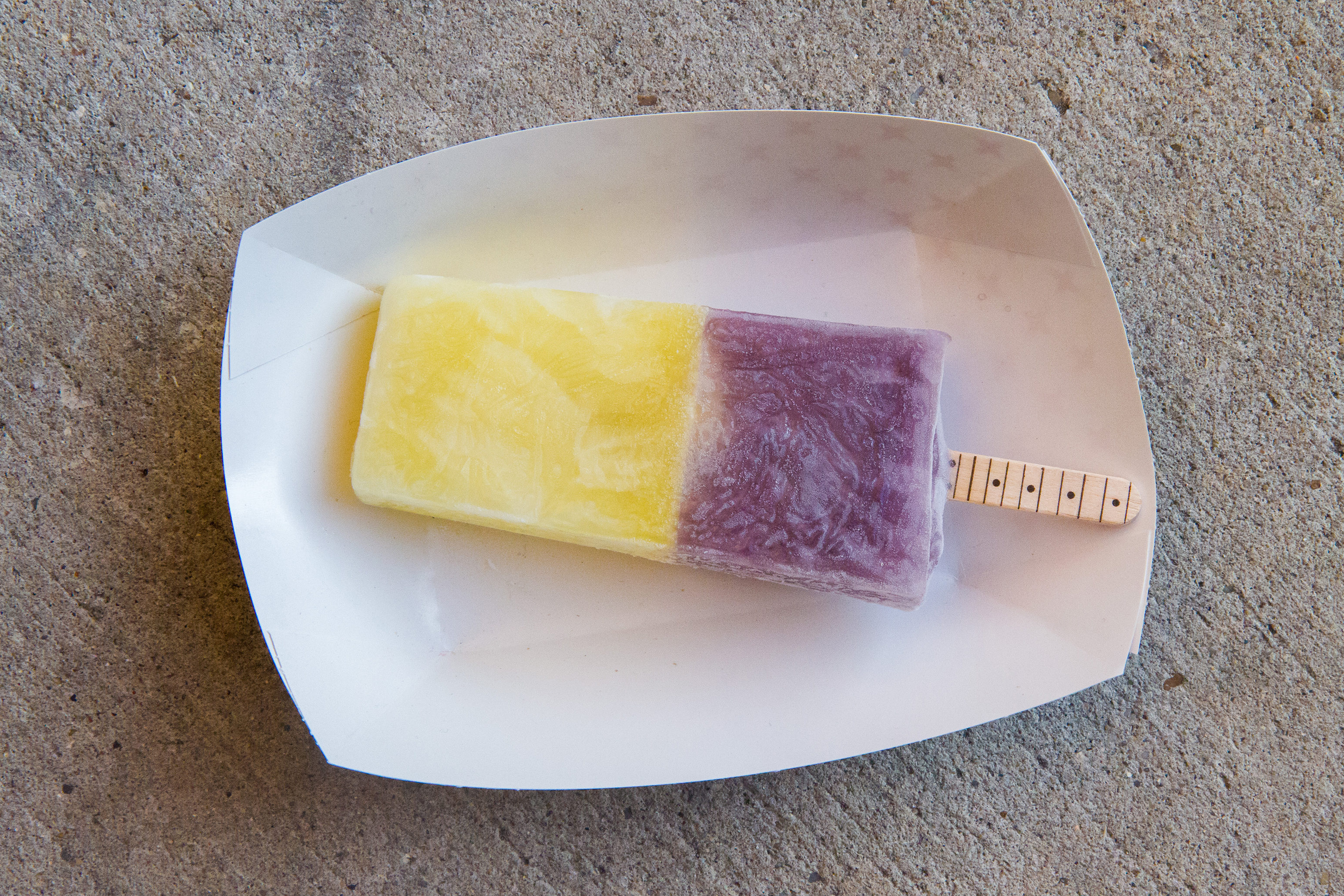 Creative, refreshing and affordable—no wonder popsicles are such a big food trend. We found Rock N' Pops' gourmet varieties in the stretch of vendors between 100-106, as well as in its sister company Lava Cantina's stand up in 417/418. The variety of flavors included wedding cake, chocolate brownie, watermelon, Death Valley, birthday cake, and strawberries and cream—although a few were sold out by the time we got there—and for only $5 a pop, it's a cheap treat for fans of all ages.
NEW CONCESSION STAND OFFERINGS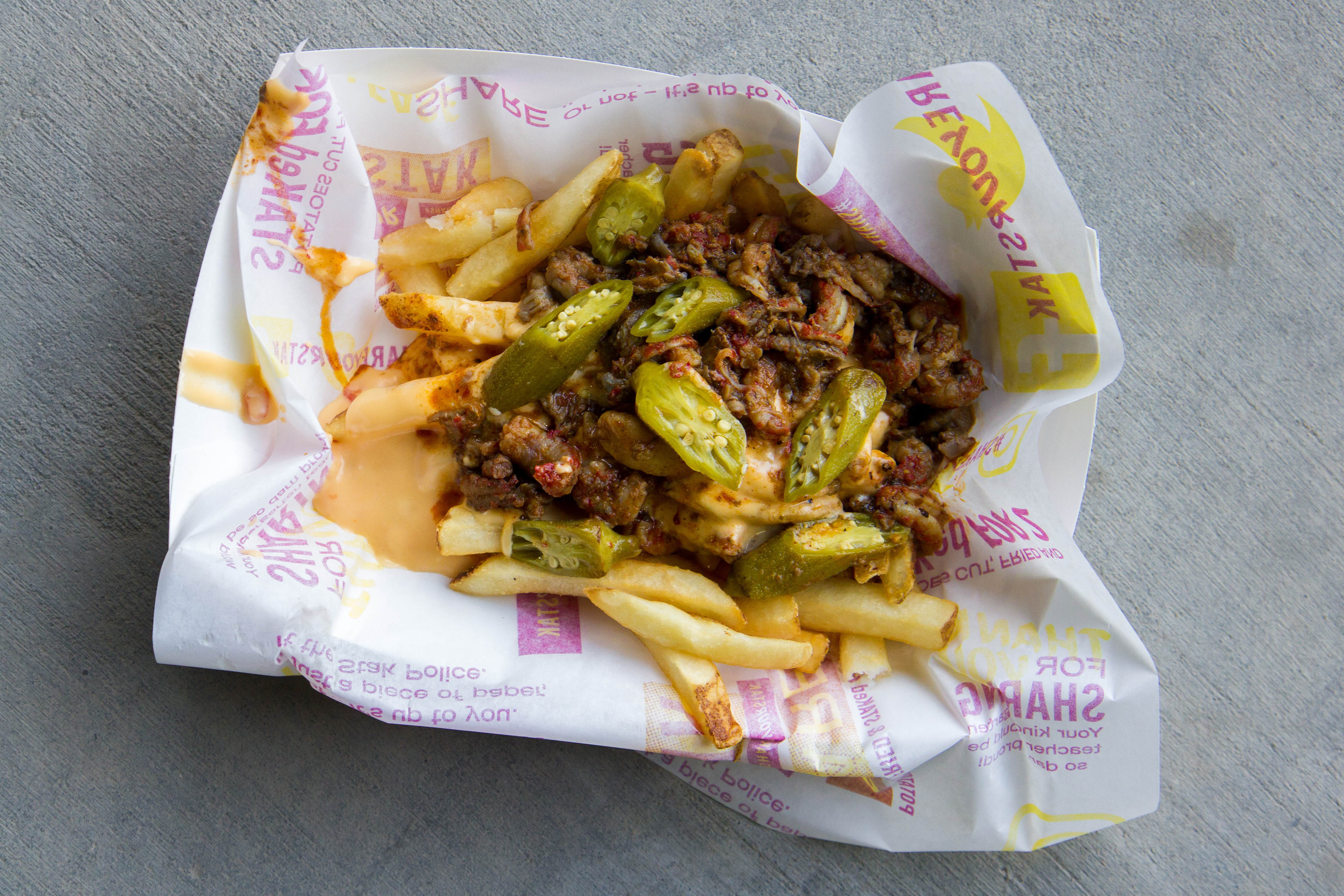 LSU has partnered with Aramark this season to enhance the concessions experience, providing renovations to the facilities throughout the stadium and adding new menu options with more local flare. We sampled the new Crawfish Stak French Fries, which were surprisingly good for a concession stand order. The french fries were topped with crawfish queso, green onions and pickled okra, and while a bit messy to eat, they hit the spot for those craving some Cajun cuisine. Other new additions include Gumbo Poutine Stak Fries, Tasso White Beans, Creole Gumbo Nachos and Cheetos Popcorn, all of which piques our interest.
---
This article was originally published in the October 2017 issue of 225 Magazine.