---
Back in May, pale green orbs had begun to form on many of the tomato plants in Kim and Richard Fossey's College Town garden. That was ahead of schedule for most local backyard gardeners, but as usual, the two had opted for an early start on the summer growing season, planting veggies in late February to maximize the harvest before the descent of heat and pests. 
The ripening tomatoes, Richard's favorite crop, would soon be followed by cucumbers, snap beans, a bevy of peppers, eggplant and, later, okra, not to mention several different herbs and flowers.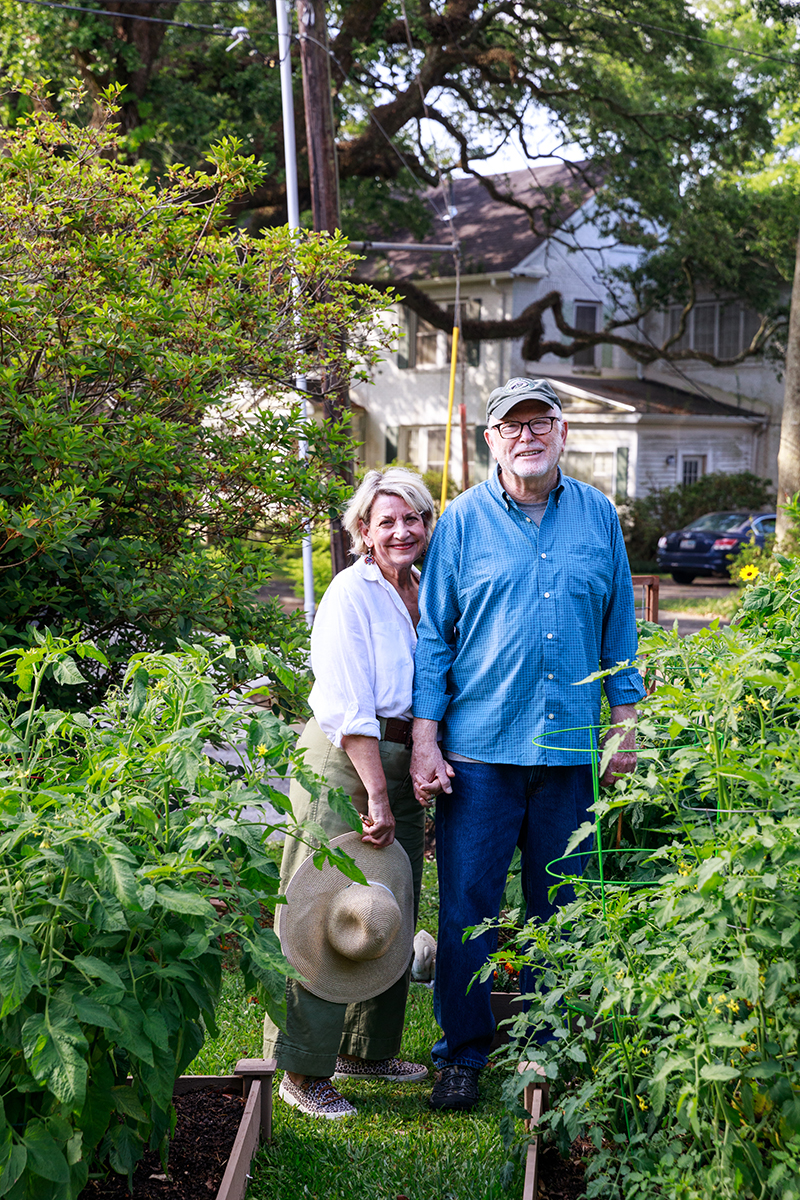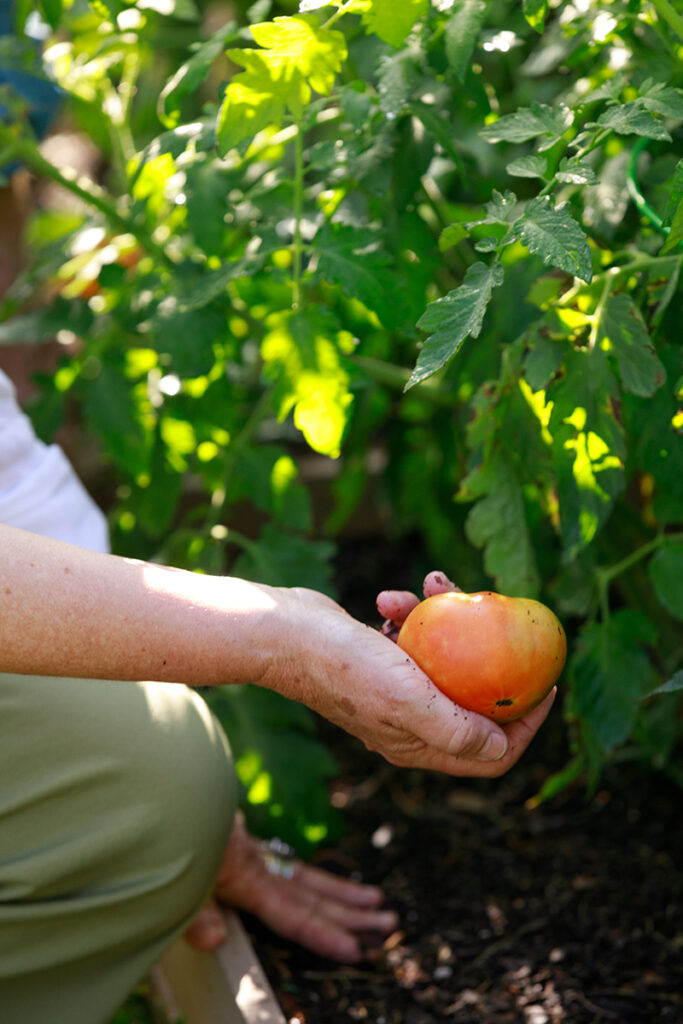 "We love the idea of a kitchen garden, full of edibles, but also flowers," says Kim Fossey, a STEM education expert. "That idea is how it started for us."
Like many serious urban gardeners, the Fosseys have become experts at maximizing their yard's available space, thanks to about seven years of experimenting. Frustrated with too much shade in their original patio garden, they chased full sun to a sloping side yard blanketed in weedy ground cover. A rented backhoe helped tame the site, on which the Fosseys installed neatly organized 5-by-5 foot garden boxes, each holding a tidy arrangement of vegetables, herbs or flowers. 
They've expanded the garden over time, installing new boxes and recycling the original ones in an area behind their garage that holds flowers and seasonal vegetables. Their opportunistic plots are so productive that, every season, they leave the surplus harvest in a basket for their neighbors to take and enjoy. This fall, their friends will be treated to broccoli, spinach, lettuces and more.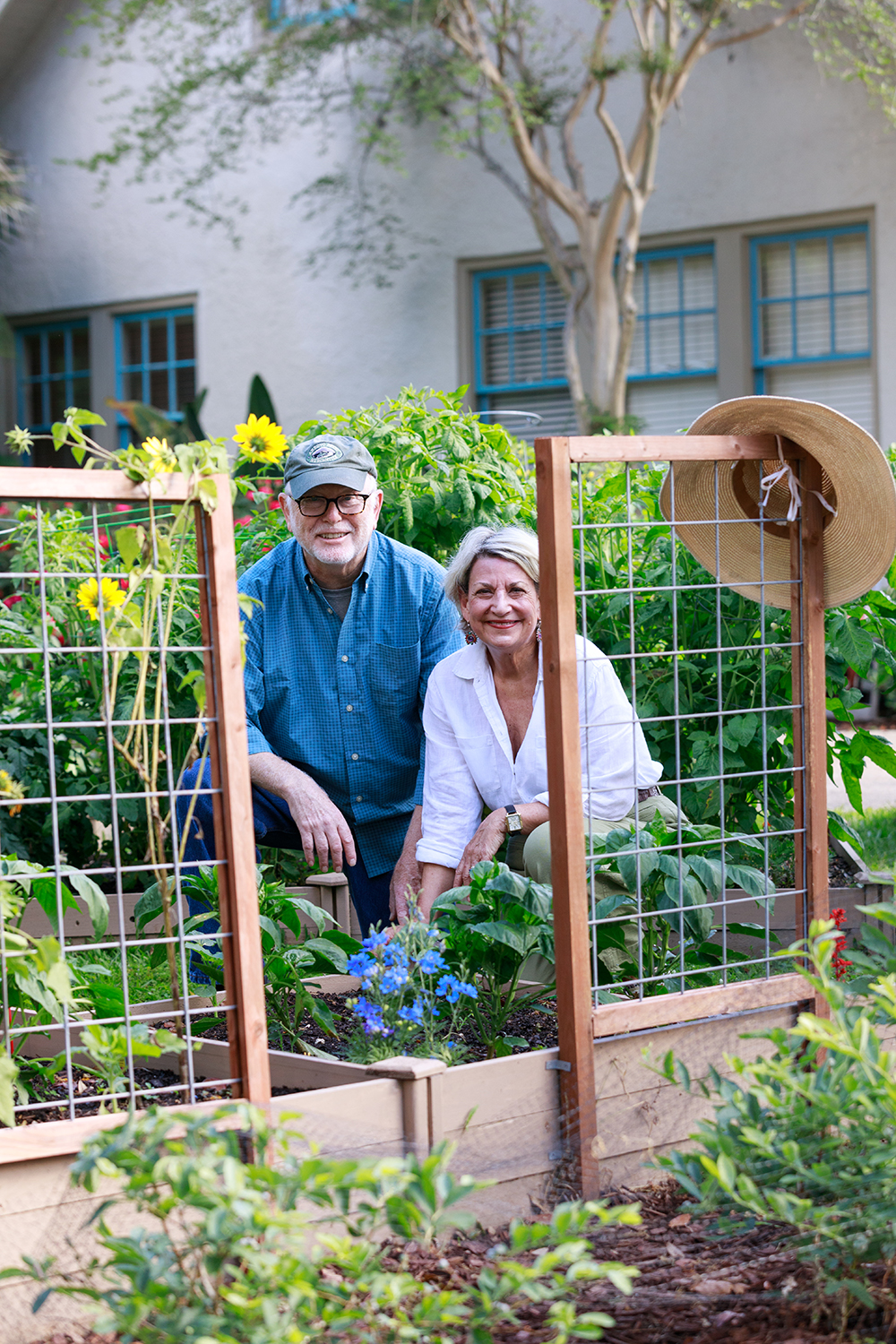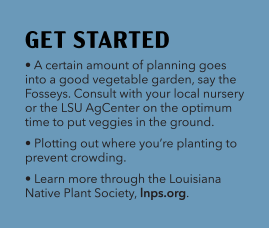 Gardening is wildly popular in south Louisiana, owed in part to our nearly year-round growing season. The pandemic magnified the hobby's allure, with 18.3 million people becoming new gardeners, according to the National Gardening Association's 2021 National Gardening Survey. About 88% of respondents said they intended to increase or maintain their gardening habits.
The Fosseys expanded their garden's scope during the pandemic, growing their boxes from five to 12, adding a border of blueberry bushes and experimenting with veggie varieties. And for the first time last year, they planted a fall garden replete with lettuce, broccoli and greens. This month, they're installing their current fall garden.
"There's something just psychologically fulfilling about going out and planting something, watching it grow and harvesting it," says Richard, a retired education professor. "It makes us feel a little more self-reliant."  
---
This article was originally published in the September 2022 issue of 225 magazine.