Correction: This article has been updated to reflect that the event is Dec. 3, not Dec. 4 as originally printed. 225 regrets the error.
Downtown Baton Rouge's annual holiday celebration is back in person this year, and it's all happening this Friday.
The Festival of Lights includes the city's official Christmas tree lighting, fireworks, ice skating and a real snow village. Coordinated by the Downtown Development District and the Arts Council of Greater Baton Rouge, it unfolds after sunset on Dec. 3.
Expect the countdown of the lighting of the city's 25-foot Christmas tree to begin at 6:20 p.m., followed by fireworks over the Mississippi River.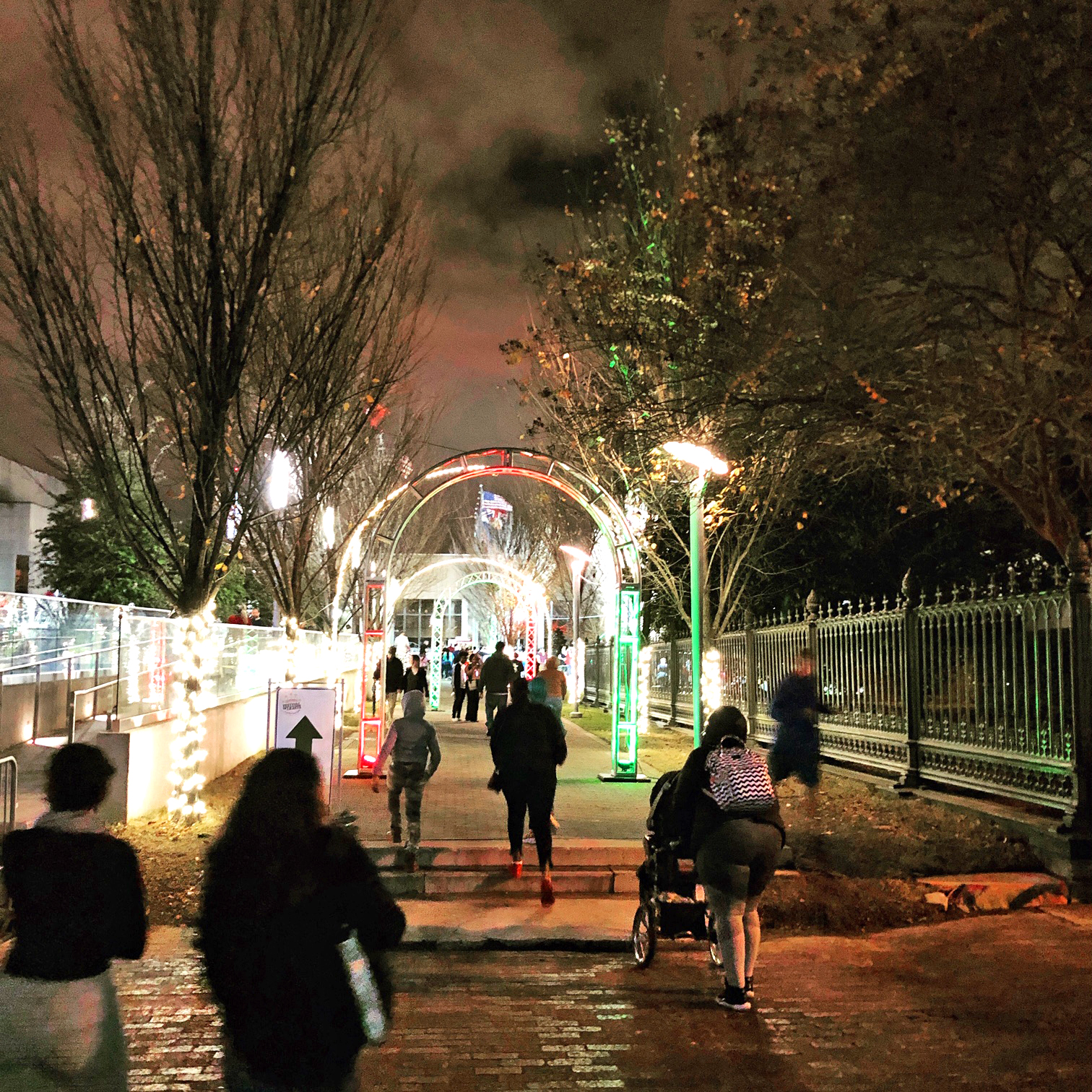 Head inside the Old State Capitol for pictures with Santa and Mrs. Claus in the Senate chamber (you provide the camera), then stroll across to the House chamber to take in a holiday movie.
The Snow Village in Repentance Park, blanketed with 10 tons of real snow, is open to kids ages 5 to 15, and the lower level of the River Center plaza will feature a small kids' ice skating rink for children ages 5 to 10, with plenty of space for parents to watch.
Work in some Christmas shopping at the Artist Village—a gathering of local makers—on the lawn of Rhorer Plaza. Food vendors will be on site, too.
Find more info at downtownbatonrouge.org.