---
Gabrielle Kees wanted something glamorous for her bathroom redesign. She imagined an open shower, with no glass or curtain.
"Gabrielle wanted a showstopper," says interior designer Ty Larkins, who worked with Kees on the project. "The kind of place when you walk in, you say, 'Wow.'"
Kees' bathroom was essentially divided into two zones. During renovations, Larkins opened it up to create what he calls a "celebrity-style" room.
The floors, walls and counters were finished with white marble. Dark cabinetry warms the space. The result, Larkins says, feels like a boutique hotel.
Kees decided not to stop with the bathroom and asked Larkins to redesign her bedroom, marrying it to the bathroom's style. It now has a teal-colored panelled wall and an aqua and green patterned rug. Similar to the bathroom, the light and dark features balance the room. A white lacquered four-poster bed adds femininity, which is offset by dark-wood bedside tables.
Ultimately, Larkins says, it's important to remember that a bathroom is a functional space. "Often times, how the room feels to a client is more important than how it looks."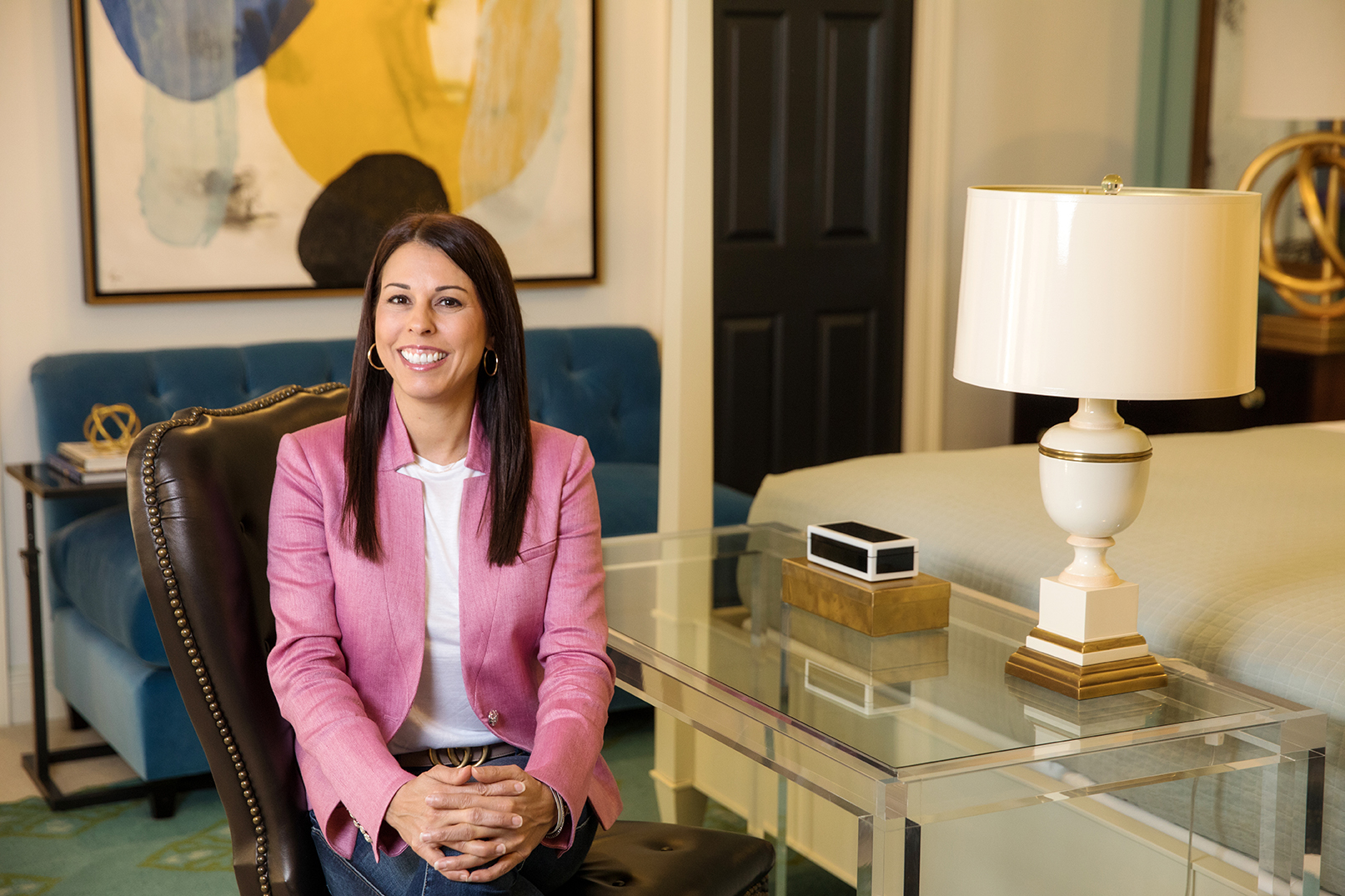 Pro tips:
1. Know your budget. "Bathrooms, especially master bathrooms, can be expensive," Larkins says.
2. Forget about the trends. "We tell our clients to use materials that won't become dated. A bathroom is not a wall that you can just paint when you are over it."
3. Use good lighting. "Light in your bathroom should come from at least two sources, such as an overhead light and a light on your face."
4. Choose the right interior designer. "Narrow the field based on the work they've done in the past. Hire whose work speaks to you. Don't decide based on personality."
---
This article was originally published in the 225 Extra: 2018 Spaces & Places issue. Click here to read more articles from this issue.