---
Five years before the removal of New Orleans' Confederate monuments drew protests, counter-protests and national media attention, Baton Rouge took down a Civil War memorial with little fanfare.
In 2012, the "Silent Sentinel," a tribute to Confederate soldiers from East and West Baton Rouge parishes, was removed from the North Boulevard median downtown to make room for Town Square construction.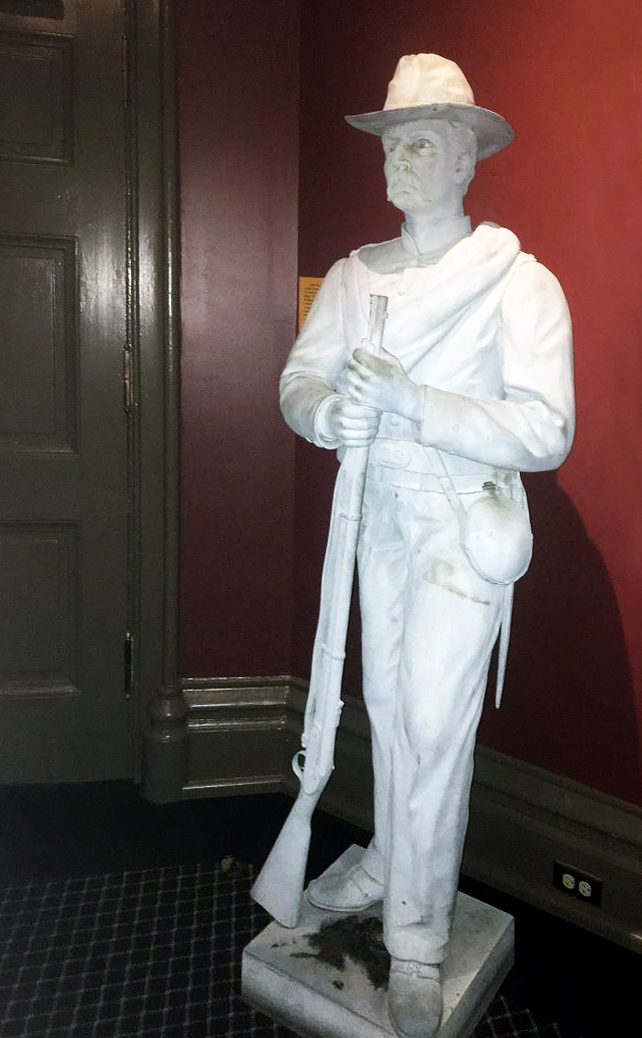 Today, it is part of the Old State Capitol's artifact collection, included in a display alongside Civil War-era documents.