---
Clay Achee is running out of room.
In his small home office, fabric and fur in a rainbow of colors are crammed into cubbies. Achee has been making hand puppets for years, and around 50 of them are scattered throughout his home.
But today, the crowning jewel sits on his desk: Twiggly, an animatronic puppet made by Achee's friend, Barton Gilley.
The puppet looks like a cross between E.T. and Yoda. With moving eyes, ears, hands, mouth and nose, he is just as lifelike as those characters.
Gilley spent five months creating him for the Dark Crystal-inspired short film he and Achee collaborated on, Twiggly's Battle.
That film earned the pair an honorable mention in a Jim Henson short film contest. Because of Twiggly, this month they'll get to take a once-in-a-lifetime trip to Los Angeles to meet other talented puppet makers and tour Jim Henson's Creature Shop.
The Creature Shop, located in a studio originally built by Charlie Chaplin, has made creatures for iconic films such as Dark Crystal and Labyrinth—and, of course, the Muppets.
"These are my Beatles," Achee says, unable to contain the excitement as he imagines meeting the Jim Henson crew.
Gilley, an artist who studied sculpture at LSU and has experience in special effects, and Achee, a filmmaker and WHYR 96.9 FM radio host, had been hearing about each other for months before they met last fall.
"We were like missing puzzle pieces for each other," Achee, 34, says. "It's like meeting a long-lost twin where it's like, 'Oh, you are exactly my brand of weird.'"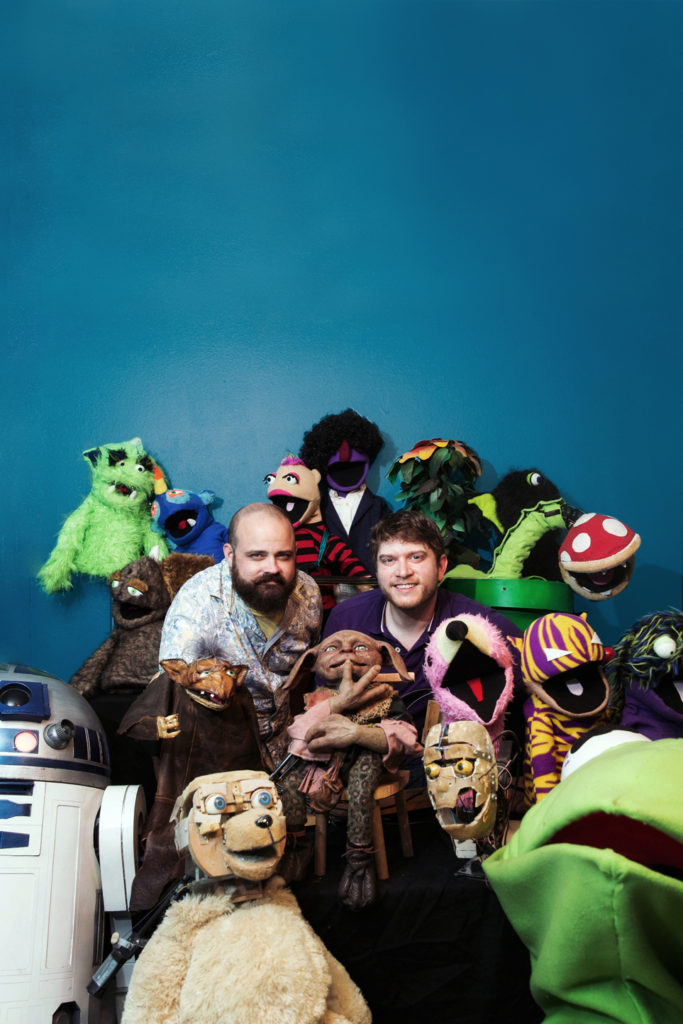 To Achee, Gilley's work is magic: While Achee's Muppet-like puppets are made out of fabric and generally more whimsical, Gilley's are lifelike. Gilley made Twiggly's body with clay, silicone and fiberglass. He handpainted every detail, from veins and freckles on his skin to the dirt underneath his fingernails. He even made a mold of his own teeth with dental acrylics for the puppet.
"This is using everything I've ever learned," Gilley says, moving a remote control to make Twiggly's eyes turn from left to right.
But this isn't Gilley's first rodeo: The 31-year-old has been making creatures since college. His R2-D2 robot is often spotted at Baton Rouge events, and he's currently making props for The 13th Gate Escape. Despite its complexity, Gilley humbly compares his kinetic art to a magic trick.
"Once you find out how it's done, it seems so simple," he says.
Still, both he and Achee acknowledge that puppeteers are rare, especially in Baton Rouge.
"The joke I always made was I was the best puppeteer I ever met the first time I put a puppet in my hands—because I was the only puppeteer I ever met," Achee says. "But for me, the second-best thing that could happen is that some kid sees what we do and wants to grow up and change the world with it. The best thing would be if we grow up and change the world with it."
---
Watch Twiggly's Battle