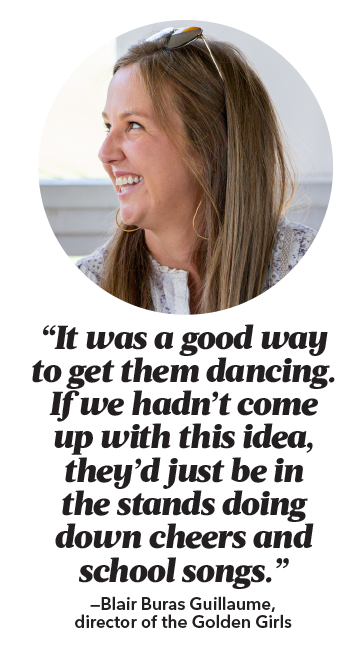 From the Tiger Stadium seats, it may be hard to see the dazzling routines of the Golden Girls as they dance on the field. But it was even harder to see them as they were stuck in the stands during a season affected by a pandemic.
LSU game days were not the same during the 2020 season. With a lower stadium capacity, smaller tailgates and the absence of Tiger Band performances, the school's first season during the pandemic paled in comparison to the triumphant 2019 National Championship season.
Blair Buras Guillaume, director of the Golden Girls, says she knew the season would look different, but she didn't know her team would only be performing from their outpost in the student section of the stadium.