---
It's been a little over a year since the opening of Baton Rouge's pioneering Bridge Center for Hope, intended as a temporary safe haven for those suffering from a mental health crisis.
Located across from the Baton Rouge General's Mid City campus, the center is currently the only adult crisis receiving facility in Louisiana.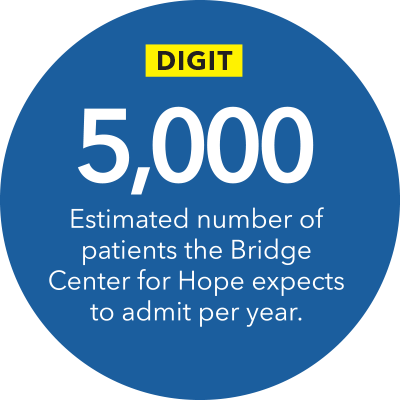 The project was a long time coming, says executive director Charlotte Claiborne. In 2013 and 2014, five people suffering from mental illness died in East Baton Rouge Parish prison, demonstrating an urgent need to find an alternative method of supporting those experiencing mental health crises. Already crowded parish prisons were clearly not the place, nor were congested emergency rooms.
One of the men who died in parish prison was a 39-year-old artist with schizophrenia named David O'Quin. After his death in 2013, his father, Bill O'Quin, began advocating for reforming how law enforcement handles such incidents.
For the next several years, O'Quin and other advocates, the Baton Rouge Area Foundation and City-Parish and local law enforcement officials worked on the project that would become the Bridge Center for Hope.
Law enforcement saw the facility as a better way to handle a complex, high-risk population, and as a way to reduce the number of people in parish prison. Advocates of mental health saw it as a key stop gap in stabilizing those in crisis, buying time to get them the services they need.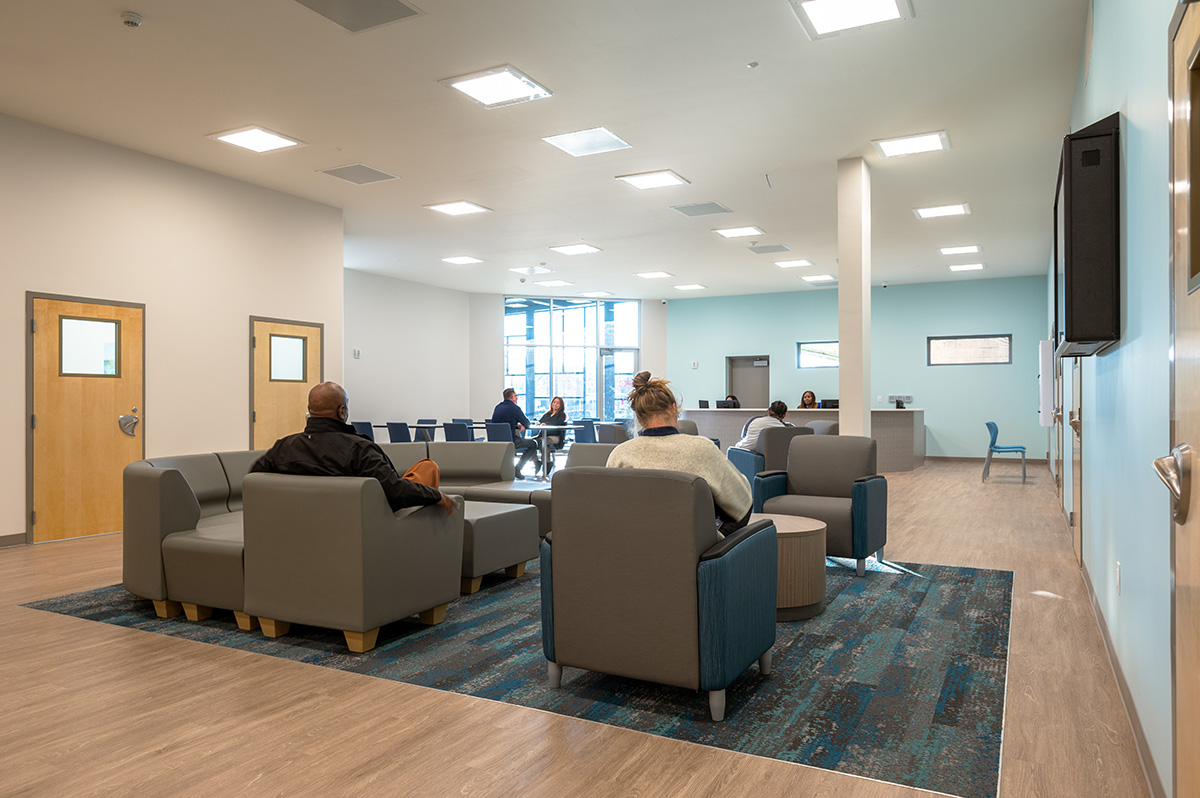 In 2018, voters overwhelmingly approved a 10-year mental health property tax, which funded the center's creation. This came just two years after the same tax was defeated at the polls.
The change in public sentiment mirrored a national shift, with Americans increasingly "becoming more open about mental health," according to a 2018 Harris Poll on behalf of the American Psychological Association.
The Bridge Center finally opened in February 2021. It arrives at a time when it's perhaps more needed than ever, as a 2020 Gallup poll reported Americans' assessment of their own mental health sinking to the lowest levels seen over the last two decades.
The multi-faceted facility is organized to help two distinct, but sometimes overlapping, populations: those suffering from mental health disorders and those with substance-use issues. The center is run by the global mental health provider RI International.
From February to December 2021, the Bridge Center admitted 2,286 individuals, a number that's probably far lower than what the center will see over the same period this year, Claiborne says.
"The 2021 numbers are not indicative of what the community actually needs," Claiborne says. "We opened in the middle of the pandemic, so we knew that a lot of people were not going to come out. We didn't have a COVID unit. This year, we'll have something to compare it to."
Claiborne estimates closer to 5,000 patients will be admitted annually.
The mental health impact of the pandemic is still being felt, Claiborne says. Tracking the number of mental health cases at local hospitals, she found that number increased from 9,000 in 2019 to 12,000 in 2021.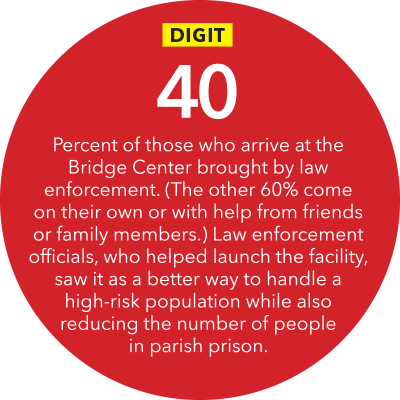 "I think a lot of people who would never have exhibited any type of mental health issue before the pandemic are now having their first episodes," Claiborne says. "They're having depression or having grief because it affected so many people in so many different ways."
Currently, about 40% of those who arrive at the Bridge Center are brought by law enforcement, and 60% come on their own or with help from friends or family members, Claiborne says.
When they arrive, patients are immediately checked into the Crisis Observation Unit, which has 16 recliners set up for stabilizing, assessing and observing individuals to determine what they need next. They remain in this part of the Bridge Center for 23 hours or less, says Claiborne, after which they'll go to the Bridge Center's short-term psychiatric unit for three to five days, or the medical detox unit for three to seven days.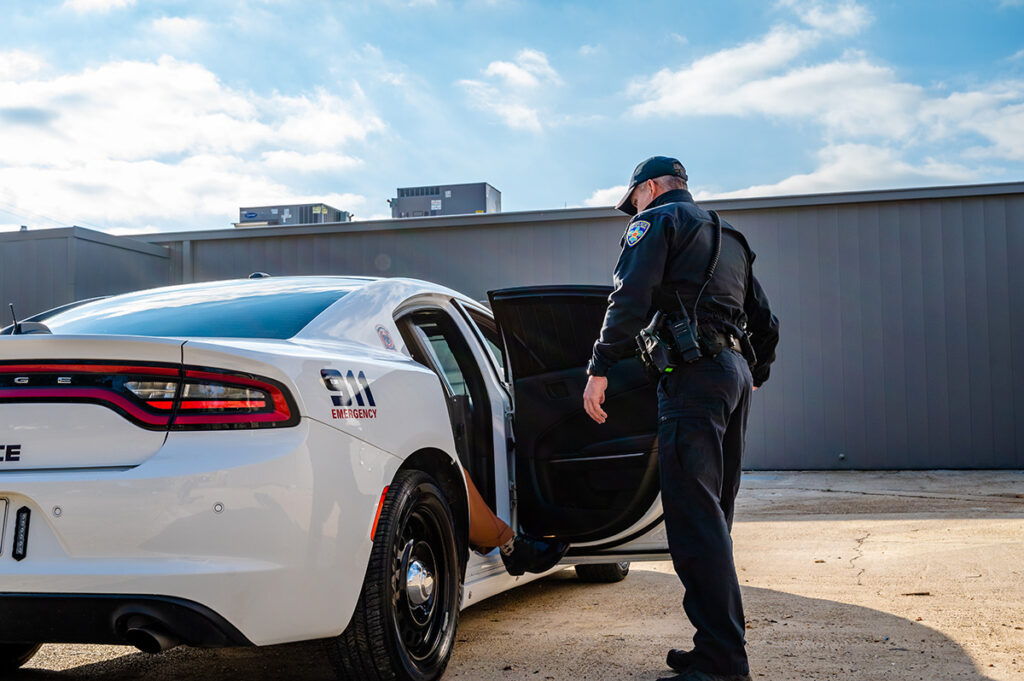 A care management team starts working on each client's discharge plan as soon as they walk into the facility to ensure they have the right resources in place when they leave, Claiborne says. The team books the patient for both physical health and behavioral health appointments following their discharge, and they help find additional community resources.
There's no limit to the number of times a person can use the Bridge Center, Claiborne says.
While the Bridge Center is answering a vital need in Baton Rouge, there's still a lot of work to be done to expand the Capital Region's mental health services, Claiborne adds.
For example, those who need a longer term mental health facility find only state-run options with waiting lists or very few private facilities, she says.
Moreover, there are no equivalent resources like the Bridge Center for young people.
"If you're under 18 years of age and you're in a crisis situation, there is nowhere for you to go other than the hospital," Claiborne says. "Our Lady of the Lake has a ward that will take adolescents, but that's pretty much it. The next largest one is in Shreveport. I'm hoping we can get to a point where we could duplicate something for that population. But it's going to take some time."
For more information about the Bridge Center for Hope, visit brbridge.org.
---
This article was originally published in the May 2022 issue of 225 magazine.