Downtown Baton Rouge has welcomed a slew of new bars since last year, each with its unique charm and atmosphere.
Whether you're a local looking for a new spot to unwind or a visitor eager to experience the city's nightlife, the following establishments are sure to leave a lasting impression.
Let's take a closer look at what's new in downtown Baton Rouge's nightlife scene.
---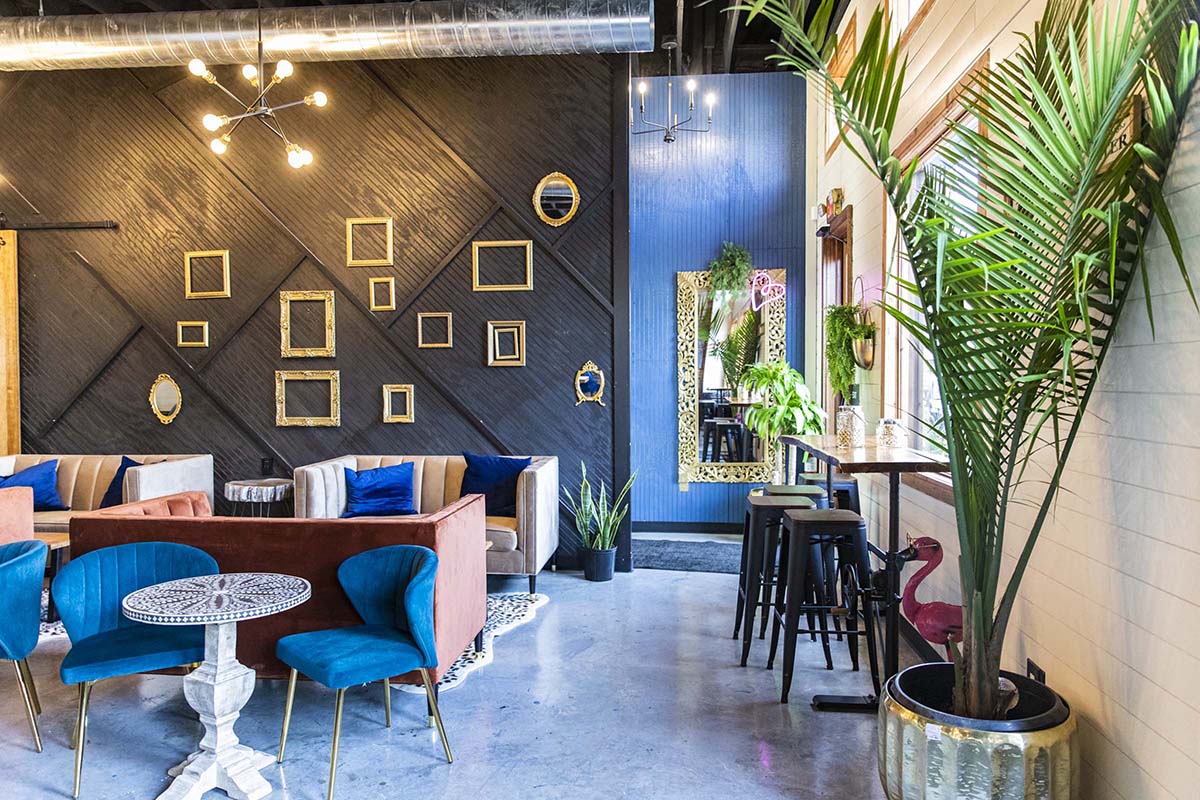 Main Lobby
Located in the former Hound Dogs on Main Street, The Main Lobby joined Baton Rouge's growing list of rooftop bars and upscale cocktail lounges last February. Featuring jewel-toned velvet seating and a soundtrack of soothing jazz melodies, the bar deliberately cultivates a relaxed vibe over a nightclub atmosphere. The aim is to transport guests to the ambiance of a luxurious hotel lobby in major cities like Miami, New York or Los Angeles. With hotel-themed cocktails like the "Let Me Speak to the Manager" and appetizers such as chicken wings and seafood egg rolls, The Main Lobby is designed for unwinding in style. As patrons traverse from the comfortable first floor to the rooftop, guided by a neon sign proclaiming "only way is up," they discover a refreshing outdoor space adorned with pink flamingos, which pays homage to downtown's Spanish Town community. themainlobbybr.com
13 Social
Among the hustle and bustle of Third Street bars, 13 Social stands as an eclectic dive, beckoning patrons to revel in its unapologetically vibrant atmosphere. With a character all its own, 13 Social distinguishes itself from the ordinary, hosting weekly events like niche listening parties and martini nights. Whether you're drawn in by the lively music, the eclectic decor or the welcoming crowd, every night is an adventure at 13 Social. Find it on Instagram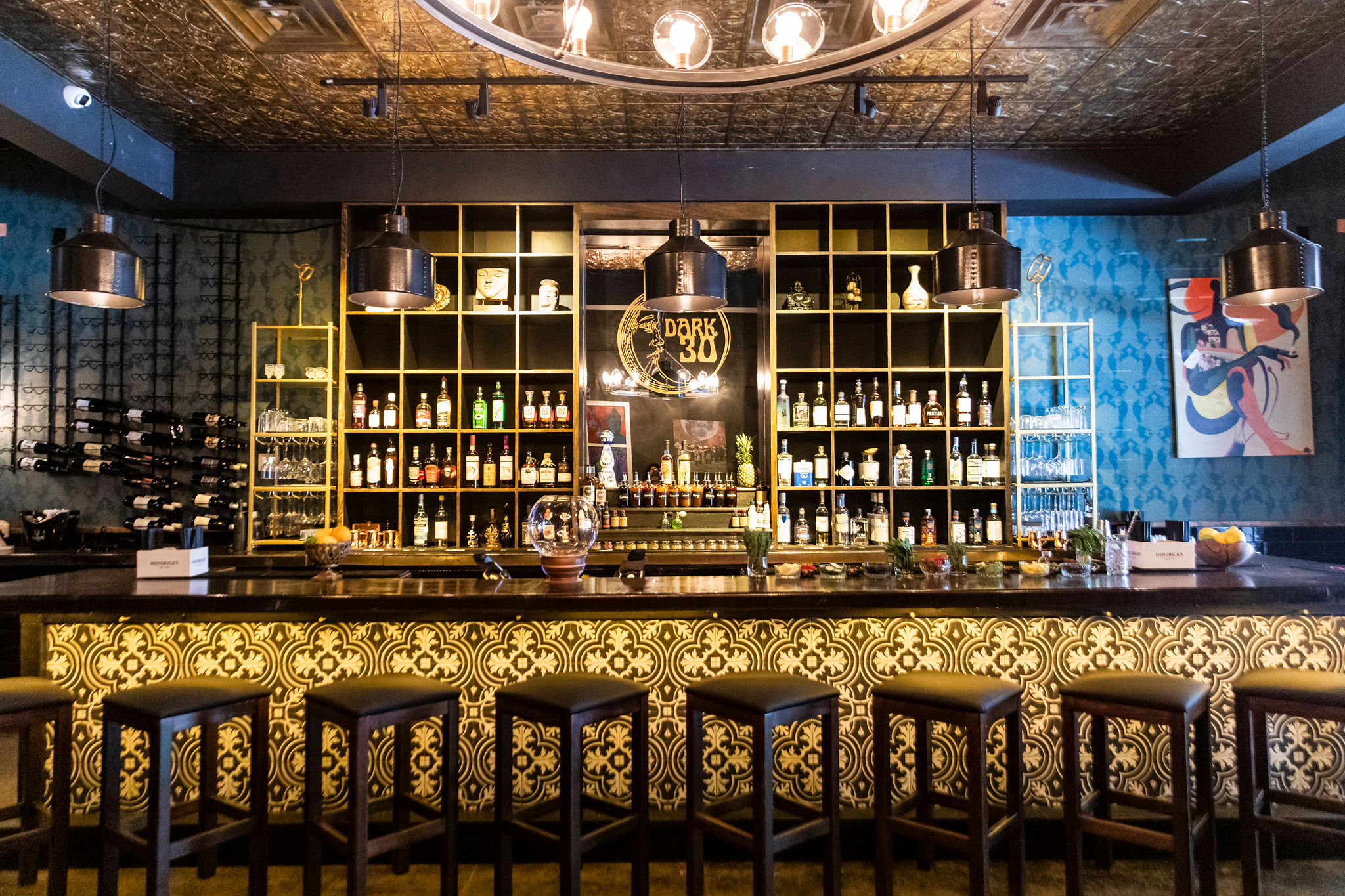 Dark 30
Taking over the former Third Street location of Lucy's Retired Surfer's Bar, Dark 30 distinguishes itself through its meticulously curated liquor, wine and zero-proof cocktail menus. Co-owner and managing partner Kara Robinett ensures that every libation has a giving story, aligning with the bar's ethos of intentionality and inclusivity. Its house wine, OneHope, helps contribute to the Greater Baton Rouge Food Bank, and it has an entire selection that is either Black-owned, women-owned, LGBTQ+-owned, organic or local. Patrons at Dark 30 can explore two distinct menus. The house craft cocktail menu, featuring concoctions named after angel numbers, showcases inventive blends like the honeysuckle vodka and lavender bitters-infused 111 or the rum-based 333 with local honey. The second menu, a "bartenders' playground," will rotate quarterly, highlighting the best creations from Dark 30's mixologists.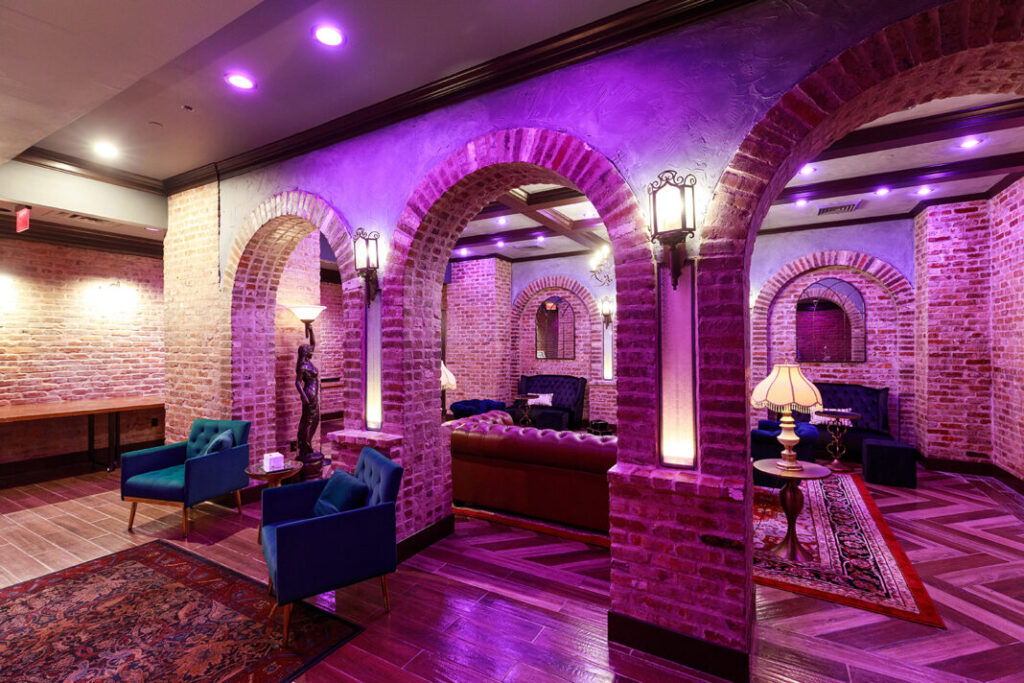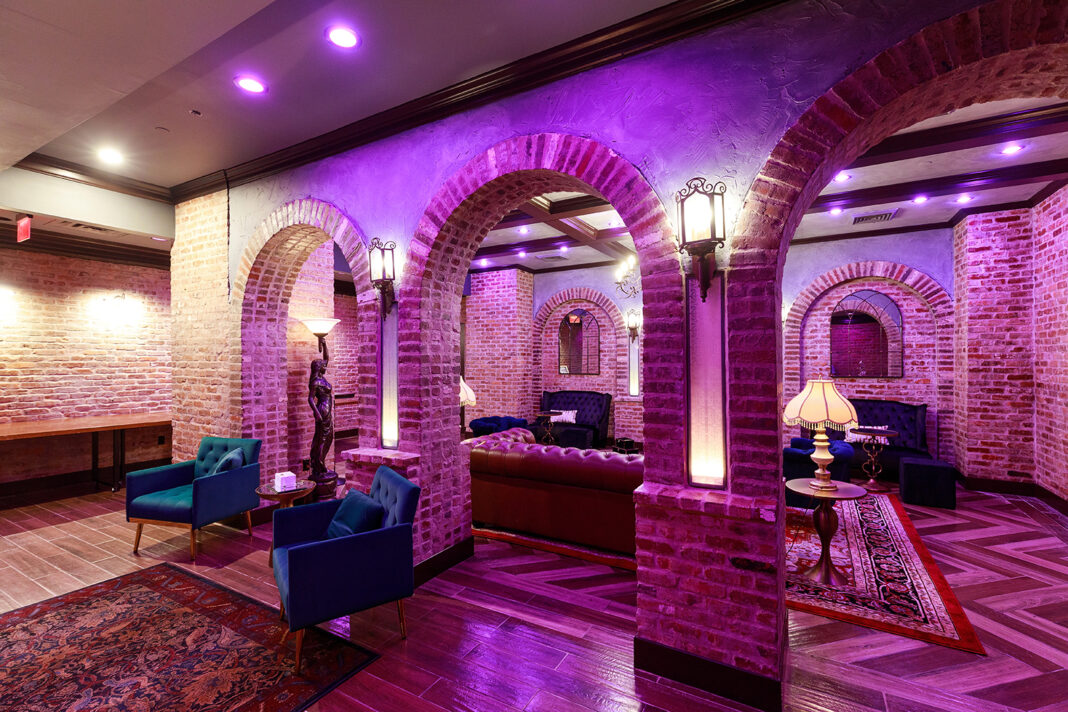 The Tunnel
Hidden below the Hilton Baton Rouge Capitol Center, The Tunnel invites patrons to traverse through time as they explore a unique event space rich with history. Formerly an underground corridor connecting the Hilton with the Hotel Indigo (previously the The Heidelberg Hotel and The King Hotel), this subterranean venue once served as a clandestine escape route for the charismatic Gov. Huey P. Long. The Tunnel's design pays homage to the days when the space was known as Peacock Alley, adorned with peacock-colored tiles. The speakeasy-style bar is "activated" for the public at random dates throughout the year. Follow The Tunnel on Instagram for updates or make a reservation here.
1717
The bar at 1717, inside the $80 million transformation of Hollywood Casino into The Queen Baton Rouge, gives bourbon fans much to be excited for. Inside the industrial warehouse-style space, patrons can enjoy the Vandersmash (a frozen Old Fashioned made with Four Roses bourbon) or a Smoked Old Fashioned while taking in the game on two massive projector screens, after a round of gambling or while enjoying what executive chef Kevin Foil calls 1717's "upscale but also accessible" menu of steaks, seafood and shareables, like the Philly cheesesteak nachos. Wines, beer and other cocktails, like a Melon Drop Martini, round out the menu. Find more info here.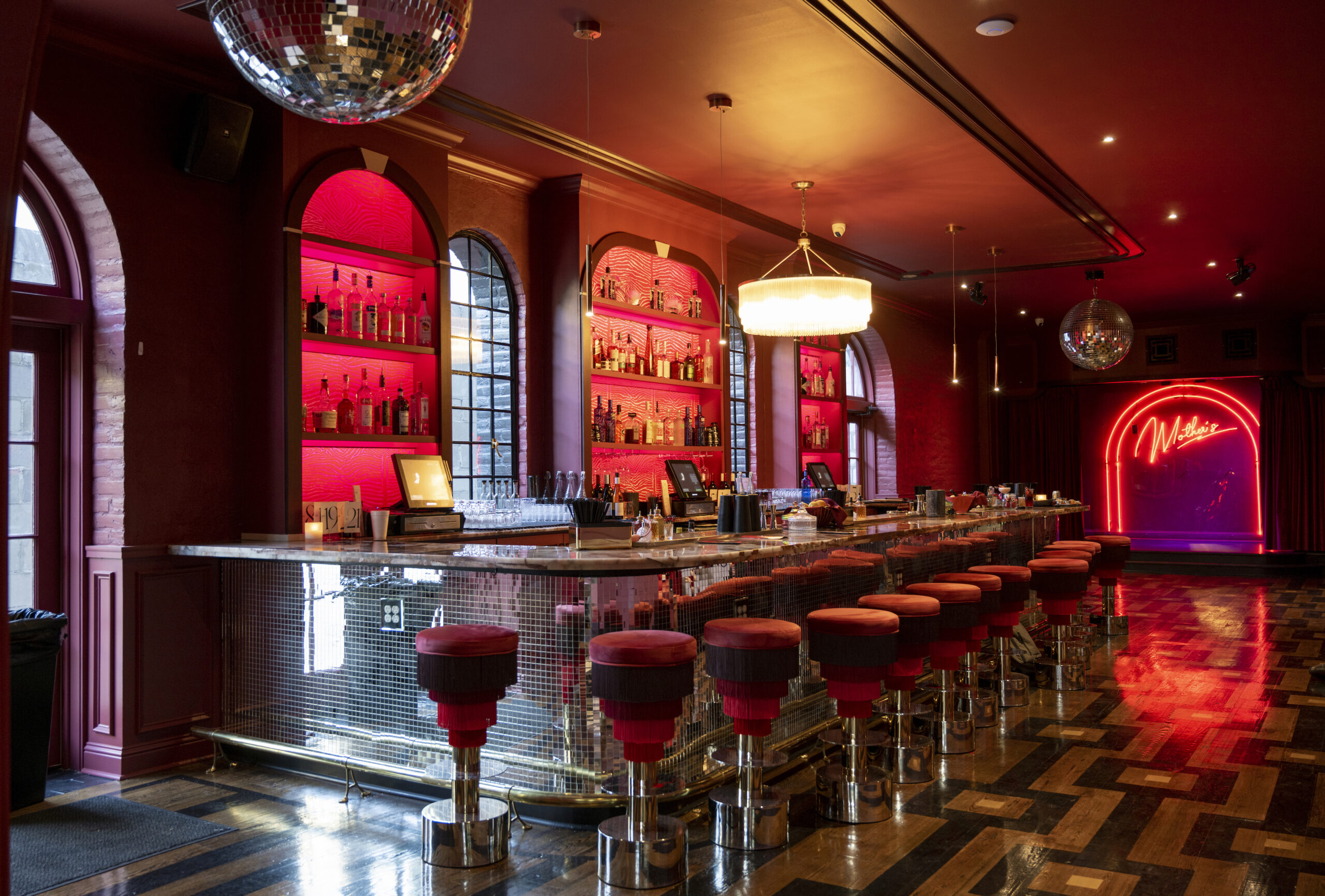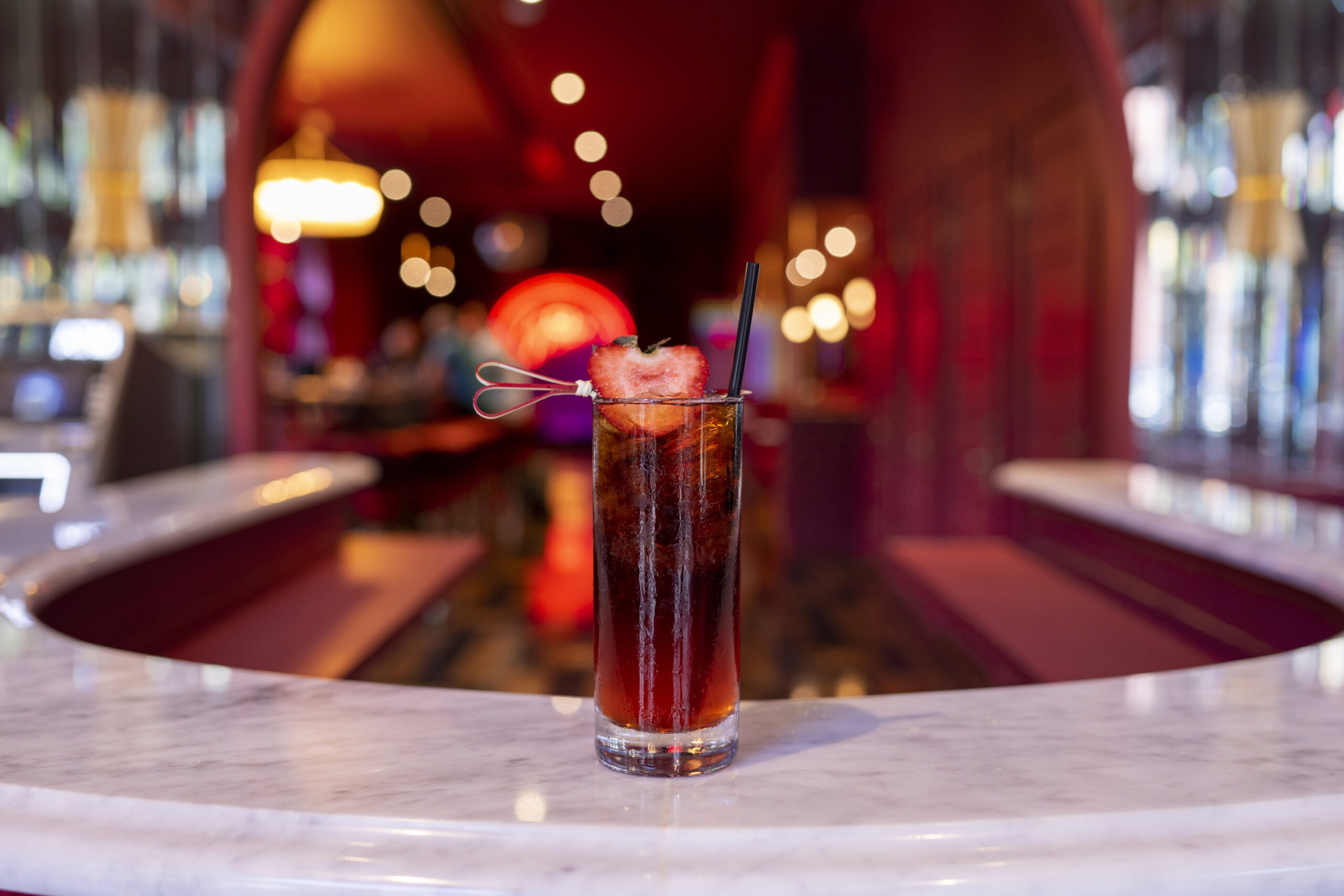 Mother's Lounge
Mother's Lounge, a vibrant gem in Baton Rouge's downtown, stands as a proud and welcoming space for the LGBTQ+ community and allies. The queer lounge and bar goes beyond the ordinary, offering an inclusive haven where patrons can savor craft cocktails and indulge in small plates, like the bar's rotating charcuterie board options, and also enjoy lively drag shows, karaoke and even movie nights. Designed by local firm Tiek Byday, the two-story space is full of rich red and millennial pink velvet and was recently recognized by Elle Decor for its dazzling style. mothersloungebr.com