Three years in the making, the roughly $80 million transformation of Hollywood Casino into The Queen Baton Rouge is finally finished, with the grand opening of the new gaming facility tonight, Aug. 24, at 9 p.m.
Along with the latest in slot machines, table games and sports books, the downtown Baton Rouge attraction features several new dining concepts, including Shaquille O'Neal's Big Chicken, 3 Woks Noodle Bar and the anchor eatery, 1717, a full-service restaurant with a menu of steaks, seafood and casual shareables in a large space with river views. Here's a food tour.

Big Chicken
The Queen is the first Louisiana location for Shaq-owned Big Chicken, a concept the former LSU basketball and NBA star opened in 2018 in Las Vegas that's now in 15 states. The quick-service restaurant, accessible near one of casino's entrances, includes signature fried chicken sandwiches like the Original Big Chicken with pickles and Shaq sauce (Think: Cane's Sauce but with a kick) and Uncle Jerome's Nashville Hot with lettuce, mayonnaise and pickles.
No surprise, Big Chicken's identity is fed by extra-ness, demonstrated further by macaroni and cheese topped with Cheez-It crust and boozy milkshakes made with vanilla ice cream and a variety of adult restoratives.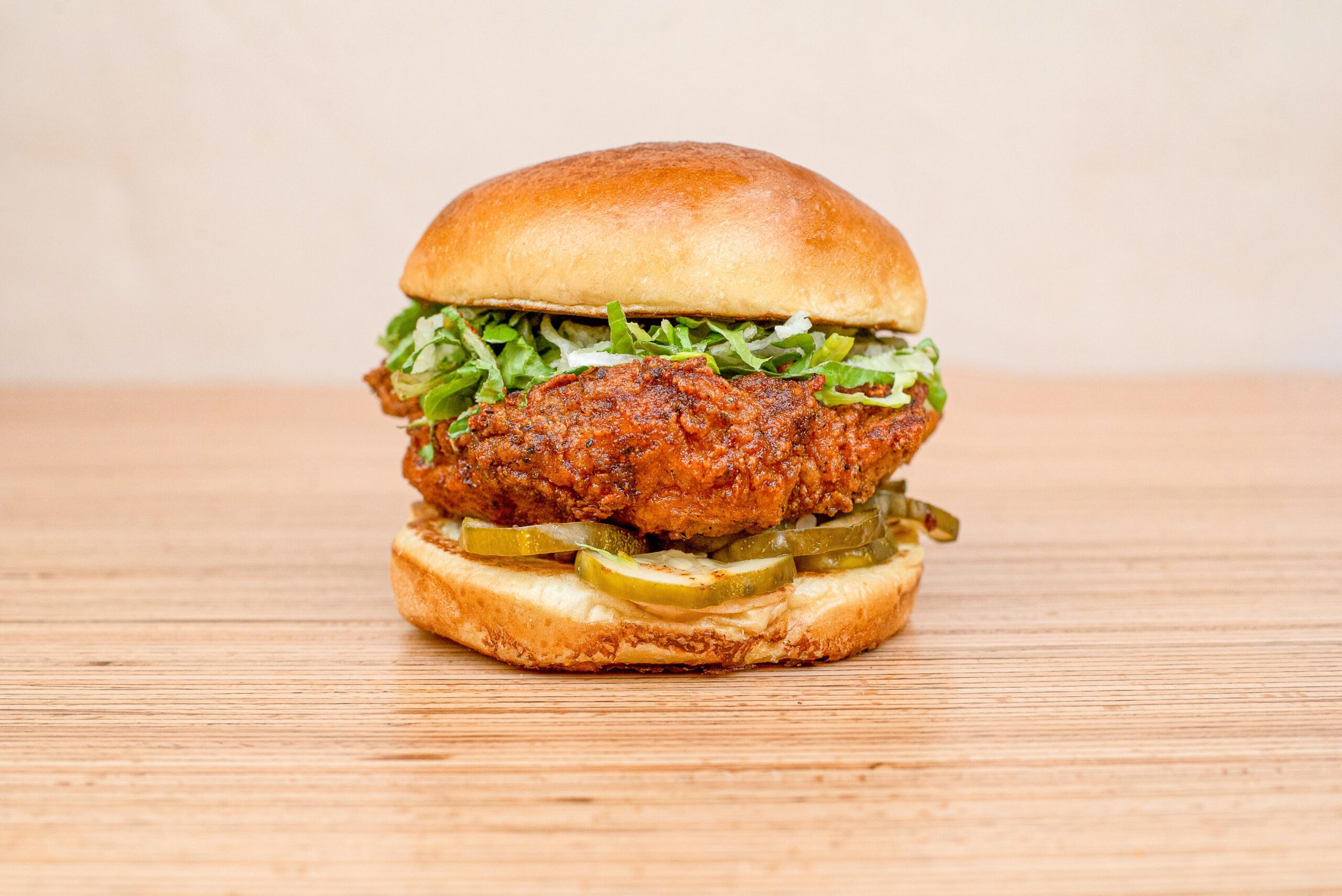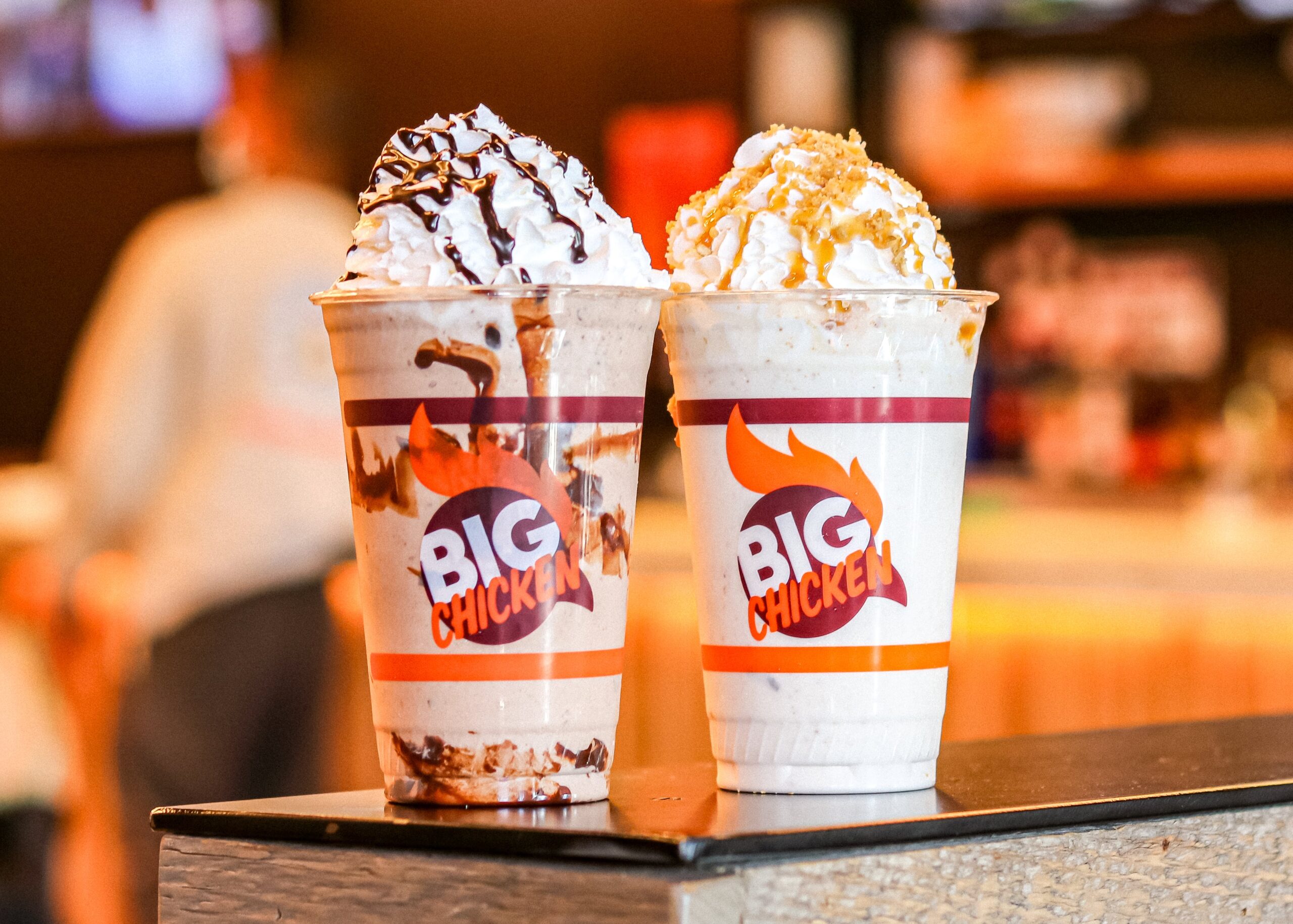 1717
The largest restaurant on the property, the 5,200-square-foot behemoth 1717 has an industrial warehouse vibe achieved by exposed aged beams, charred-looking brick and dark woods. A live music stage and sound system is intended to draw both live acts and DJs, while multiple TVs and a massive projector screen will broadcast year-round sports. Upstairs in a space called The Loft, the atmosphere is quieter, with tables overlooking the restaurant and stage below. It also features outdoor seating with dramatic river views. When the temperatures drop, it'll be great place to enjoy a sunset cocktail.
The restaurant's executive chef, and the director of The Queen's food and beverage program, is Louisiana-born Kevin Foil, a 30-year culinary veteran who formerly served as executive chef at St. Tammany Parish Hospital in Covington. He also worked as a chef instructor at the Louisiana Culinary Institute, Virginia College and the Louisiana Technical College. Foil says 1717 appealed to him because it was an opportunity to introduce Louisiana-forward flavors in a fresh, new space.
"It's a chance to put together amazing food and have people enjoy it in an environment that's gorgeous," Foil says.
1717's menu ranges from casual bites like chicken wings, flatbreads and Philly cheesesteak nachos, to steaks, Gulf red snapper with ginger garlic rice and pappardelle with jumbo shrimp, crawfish and lump crab.
Flatbreads and generous appetizers are primed for cocktail hour. The Philly cheesesteak nachos are made with house-made fried tortillas covered with thin strips of steak, peppers and onions cooked on the flattop and smothered in homemade white queso. Foil has also put his own spin on Southern fried green tomatoes, coating them in a final dry batter of panko bread crumbs to ensure sturdy crispness. They're topped with lardons of Nueske's applewood smoked bacon and remoulade sauce and accompanied by a side salad of mixed greens and slices of lightly grilled fresh mozzarella.
"We want 1717 to be upscale but also accessible," Foil says. "We're going for elevated, but not pretentious."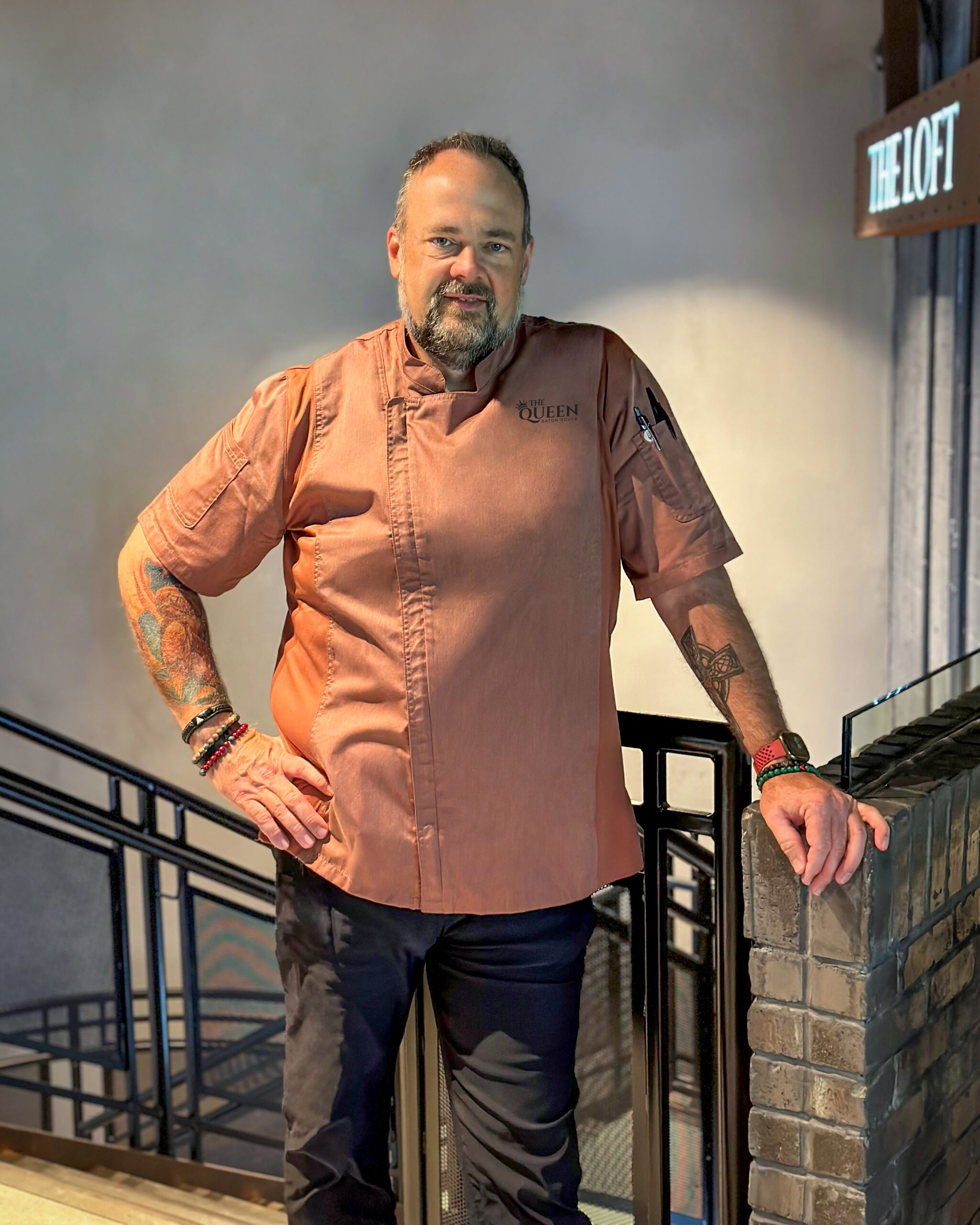 As for cocktails, bourbon fans have much to get excited about with the Vandersmash, a frozen Old Fashioned made with Four Roses bourbon and served in a novelty glass with a float of bourbon on top, and the Smoked Old Fashioned, wherein your choice of wood smoke is applied to the drink tableside.
For dessert, Foil suggests trying the trio of hand dipped ice cream cones or the ice cream-topped cast iron cookies. Hot, soft cookies, baked in a six-inch cast iron skillet, are served topped with a scoop of ice cream. Rotating flavors include peanut butter cookies topped with chocolate ice cream, chocolate chip with Rocky Road and others.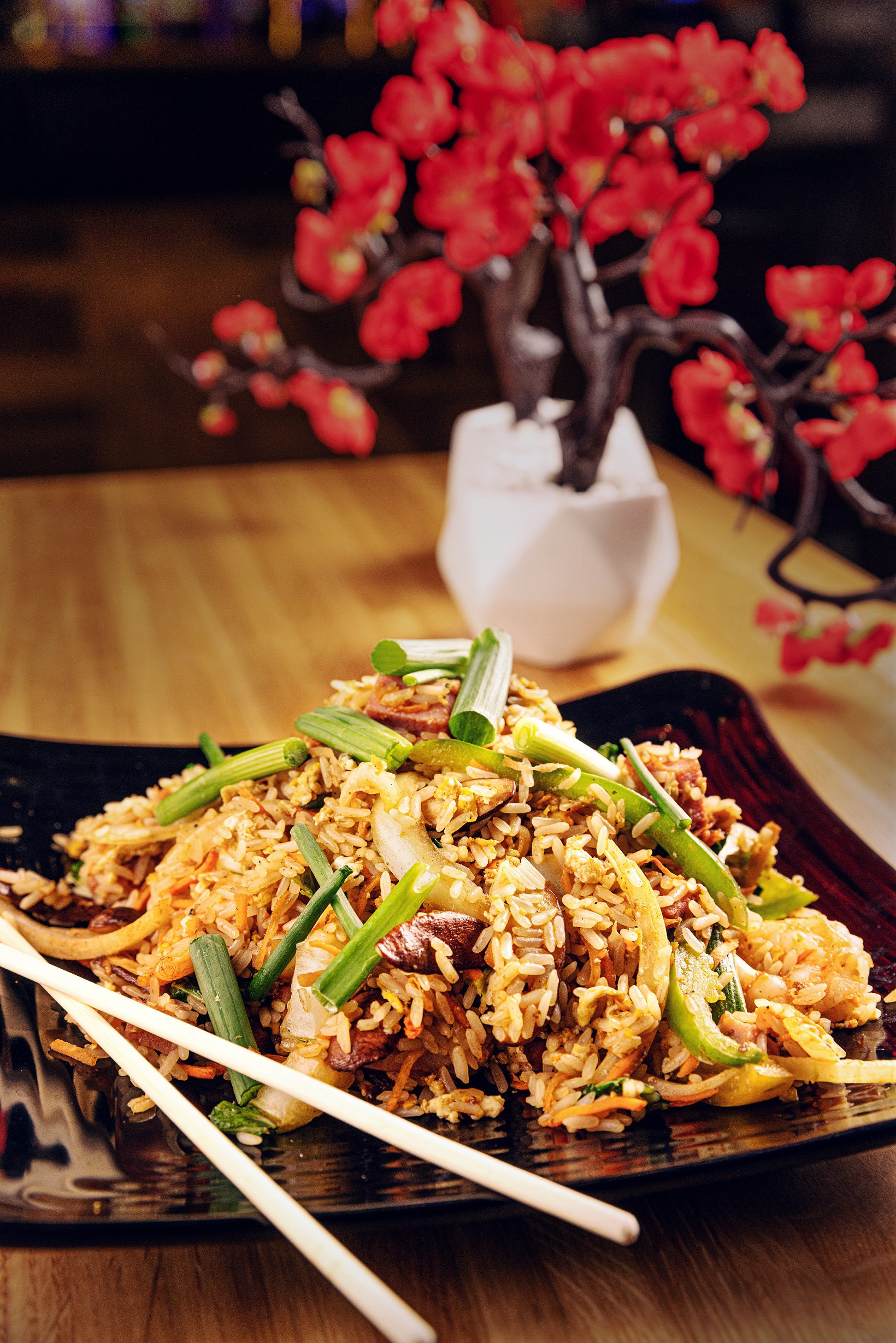 3 Woks Noodle Bar
Elsewhere in the casino, 3 Woks Noodle Bar serves pan-Asian fare served in a modern setting. The decor features textured, cream subway-style bricks and metallic accents. Start with small plates like spring rolls, pork potstickers and crab Rangoon, then move on to dishes like the Queen's Chicken with orange-glazed crispy chicken over seasoned rice, or kimchee fried rice with fried egg, kimchee, carrot, snow peas and green onion.
The concept's made-to-order noodle dishes are divided into wet or dry options, with wet noodles including miso or shoyu ramen, udon, pho and others, while dry noodle dishes yield favorites like chow mein, yakisoba, pad Thai and more. 3 Woks is located in the casino's interior, but with counter service ordering and generous parking in the Queen's River Road parking lot, it should make for a fast and fun lunch spot for downtown workers. 

Capitol Coffee Baton Rouge
The casino also houses the new Capitol Coffee Baton Rouge, a coffee stand with grab and go items like bagel sandwiches, paninis, made to order smoothies, hot and cold coffee drinks and Blue Bell Ice Cream.

The Queen is at 1717 River Road. Find more info at thequeenbr.com.