Dark 30 will officially open this Saturday, June 3, with a celebration of diversity and creativity through its unique liquor, wine and zero-proof cocktail menus.
All of the wine, beer and liquor options at the new bar, which takes over the former Third Street location of Lucy's Retired Surfer's Bar, were carefully selected to support those with a giving story, says Dark 30's co-owner and managing partner, Kara Robinett.
For example, the bar's house wine, OneHope, gives back to an organization chosen by the vendor. For every OneHope case Dark 30 buys, $3 will be donated to the Greater Baton Rouge Food Bank.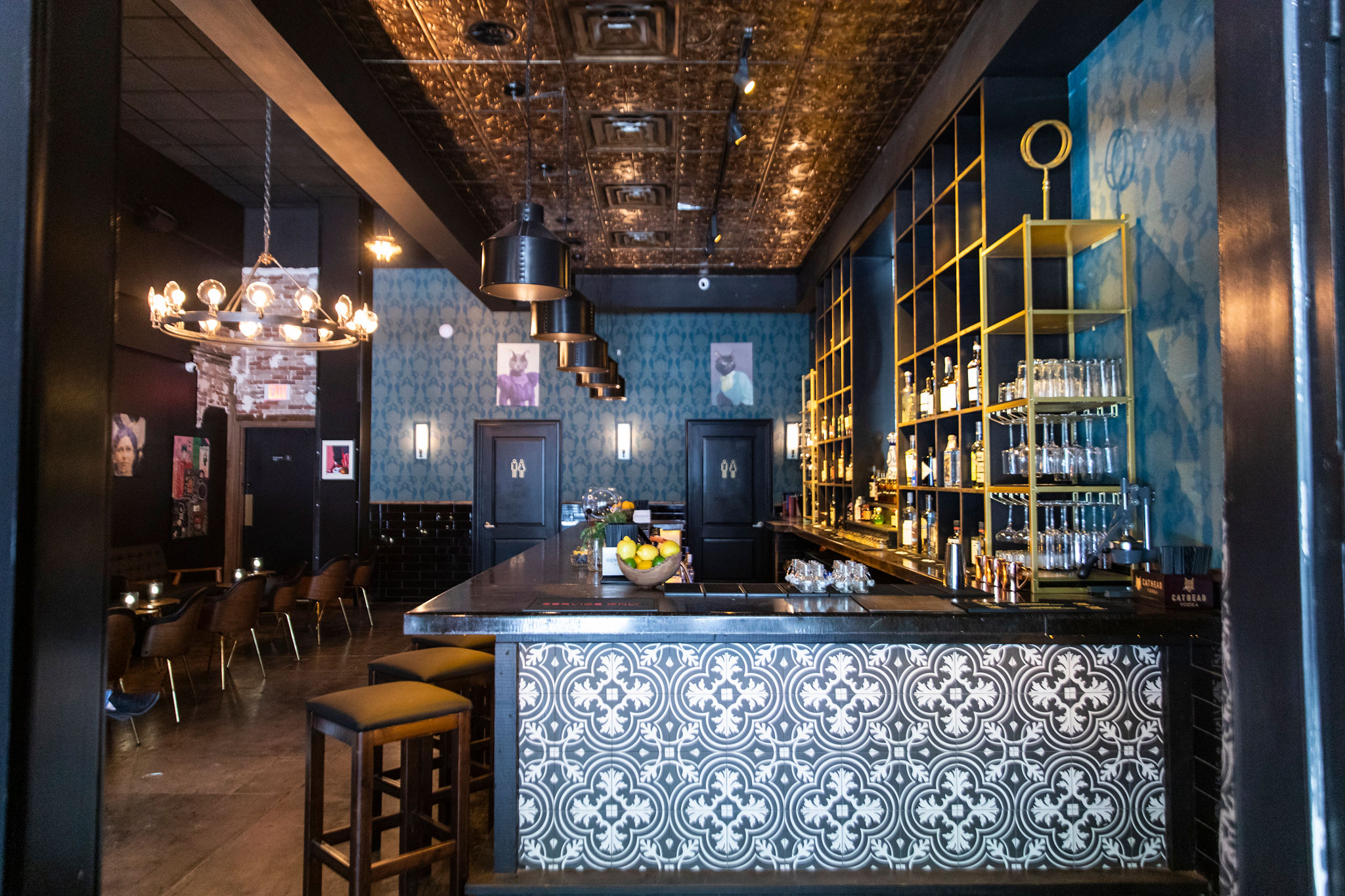 "We were inspired to do something a little bit different than what we saw was available—to create something with intention," Robinett says. "Everything that we carry here is either Black-owned, women-owned, LGBTQ+-owned, organic or local."
Dark 30 will offer two menus for patrons to explore. Its house craft cocktail menu will feature five cocktails named after angel numbers, such as the 111, which features honeysuckle vodka and lavender bitters, or the rum-based 333 with local honey. The second menu is designed to be a "bartenders' playground," Robinett says. It will rotate quarterly to feature the bar's mixologists' best creations. Additionally, bartenders can create drinks based on what each patron desires, using its selection of fresh and dried herbs along with cocktail atomizers. 
Since the menu will rotate so frequently, Robinett says they also plan to start a wine club so that once items are no longer available on the menu, patrons can still enjoy them through the club.
"We're very passionate about wine and spirits," Robinett says. "We want to introduce people to them. And I think to do that, you have to make it super accessible. We want to be very approachable about it. We want to talk about wine." 
With all of the unique drinks being created behind the bar, patrons will have the option to create profiles on the Arryved app so the recipe for their new favorite drink is never forgotten. The app will also allow guests to open and close tabs, as well as order drinks, without ever losing their spot at a table.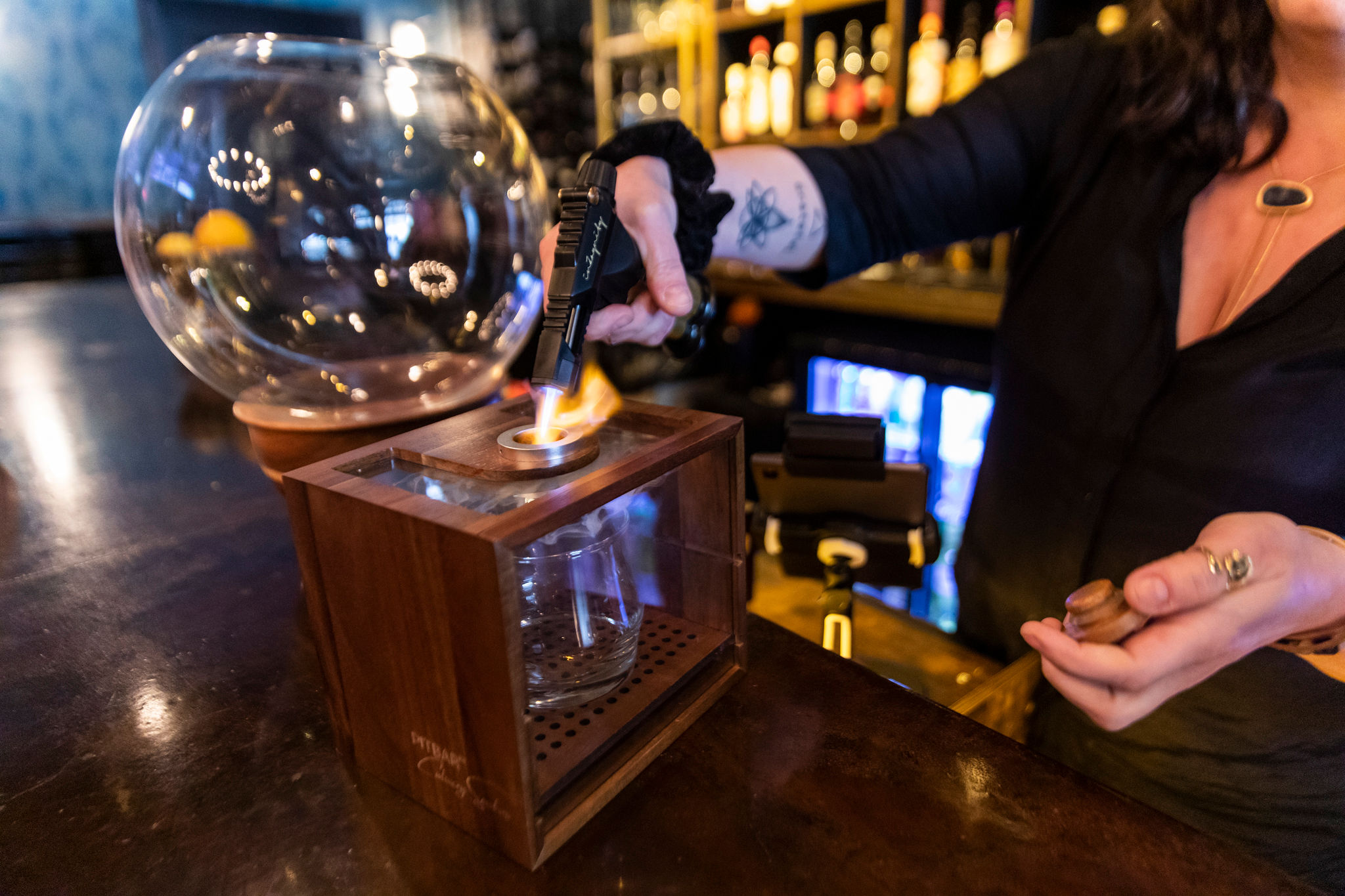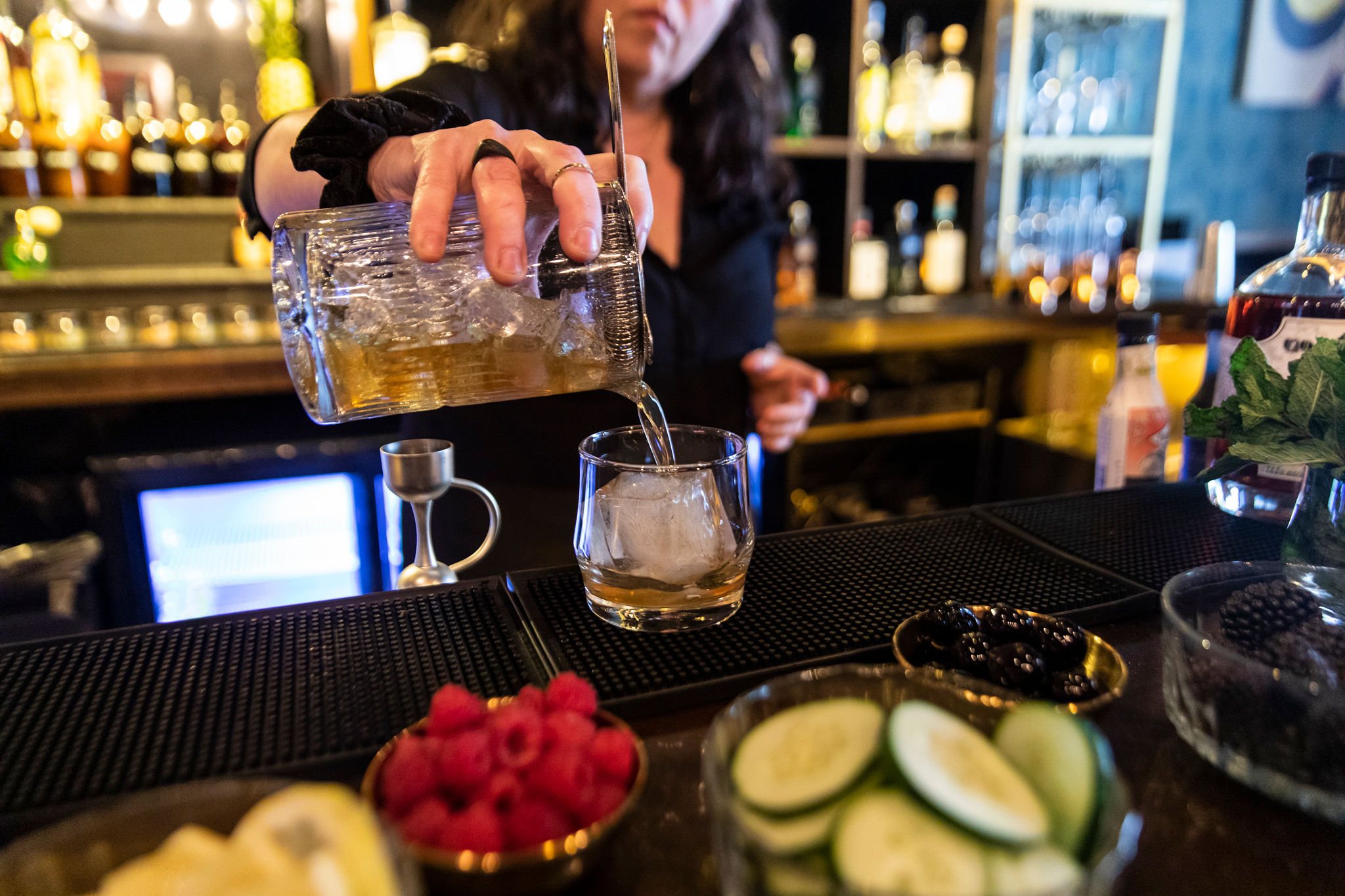 Robinett and co-owner Aaron Franklin dedicated months to creating Dark 30's upscale environment. In addition to the 16-foot high ceiling, a 15-light chandelier and royal blue and gold wallpaper, visitors will also notice little touches like aromatherapy. The smell of bergamot and patchouli demands relaxation. Right now, the artwork inside features local artists, such as Bryson Boutte, Loveday Funck and Kareem Griffen. Robinett says there will be tags with QR codes for each artist to promote sales and an ever-rotating art collection. 
Ahead of this weekend's opening, downtown frequenters may have already had a sneak peek at Dark 30, as it has hosted soft opening events and pop-ups in the past several months. Spanish Town Mardi Gras Parade goers were able to stop by in February, and this past week the bar hosted several VIP soft opening nights, including service worker and business professional nights. Robinett says the space will also be available to rent, and the team hopes to eventually feature recurring open-mic poetry nights. 
The wine and craft cocktail bar will be open Monday through Saturday, 2 p.m. to 2 a.m., and Sunday, 2 p.m. to midnight. It is t 151 Third St. Suite B. 
"We really want it to always be changing, from the art to the liquor to the wine," Robinett says. "I like to keep it fresh and interesting. I want there to be something new to see here every time you come."