---
RALLY CAP
Where: The Industriplex area at 11212 Pennywood Ave.
When: Late summer
Sports meets beer at the forthcoming Rally Cap Brewing Company, the brainchild of passionate homebrewer and craft beer aficionado Kevin Whalen. The 9,400-square-foot space, currently under renovation, will include a large production facility and a sports-themed taproom with plenty of TVs for game watching.
AT A GLANCE:
• The brewery's name stems from the tradition common in baseball of fans wearing their hats in a kooky manner to rally a team when it's down. Whalen says it also references the brand's spirit of togetherness.
• A patio space will feature activities and games.
• Look for a good selection of hoppy beers and light lagers.
---
CYPRESS COAST
Where: A soon-to-be-announced location in Mid City
When: Fall to winter 2018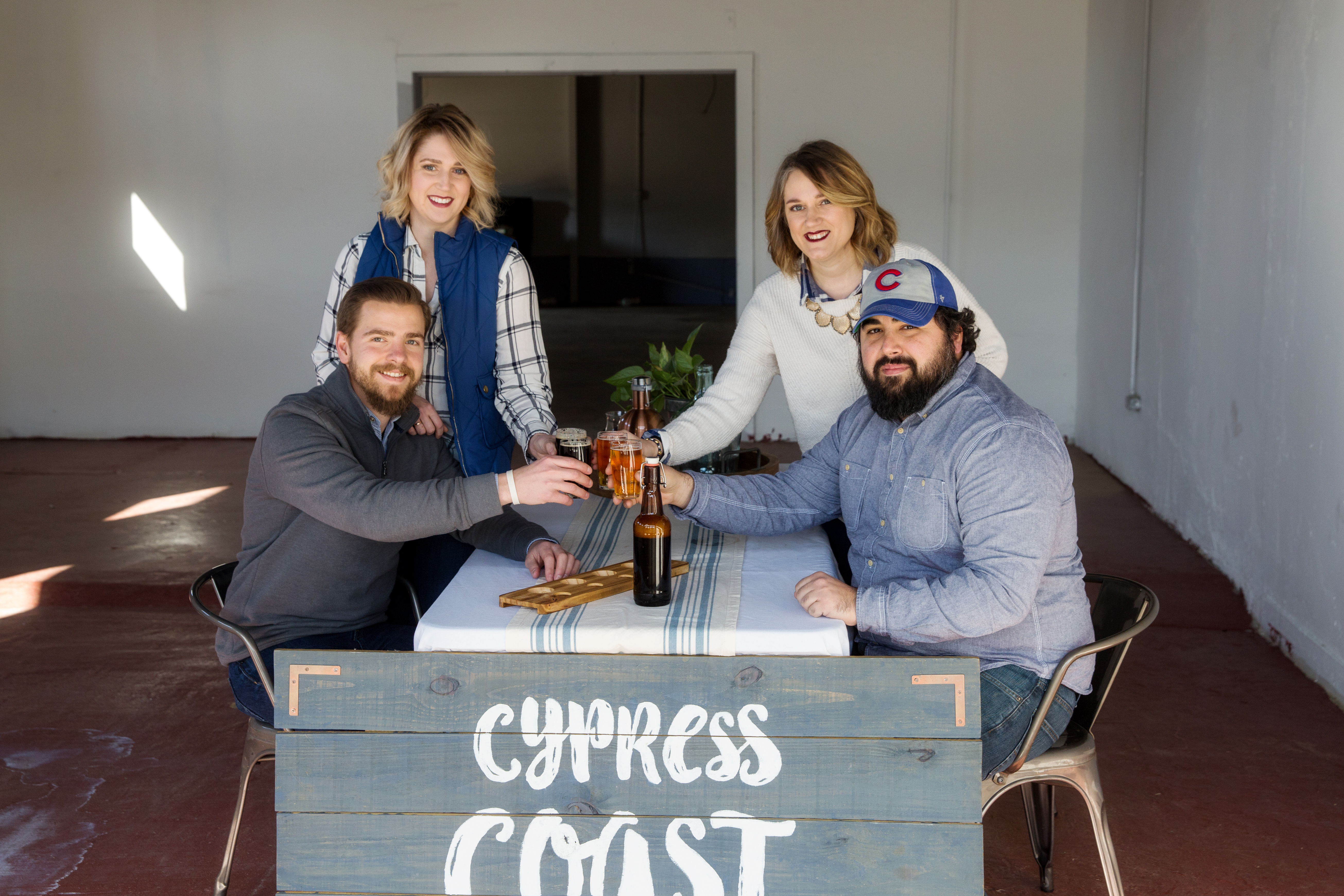 Hammond-based homebrewers and friends Caleb Schlamp and Justin Meyers started brewing several years ago, entering regional homebrew competitions along the way. They had success, winning top honors with beers like their Réveil Coffee Porter and Pineapple Wheat. It inspired them and their wives to work on a business idea that targeted the Capital City. Cypress Coast will start off as a taproom exclusively, where the founders can make the case for their brews in face-to-face draft beer sales. They'll grow from there.
AT A GLANCE:
• Schlamp and Meyers love playing with flavors. Their Imperial Stout includes cocoa nibs, vanilla, cinnamon and chili peppers.
• Cypress Coast's current IPAs include the Overcast IPA and the Cappuccino Milkshake IPA.
---
LE CHIEN
Where: TBD
When: Later this year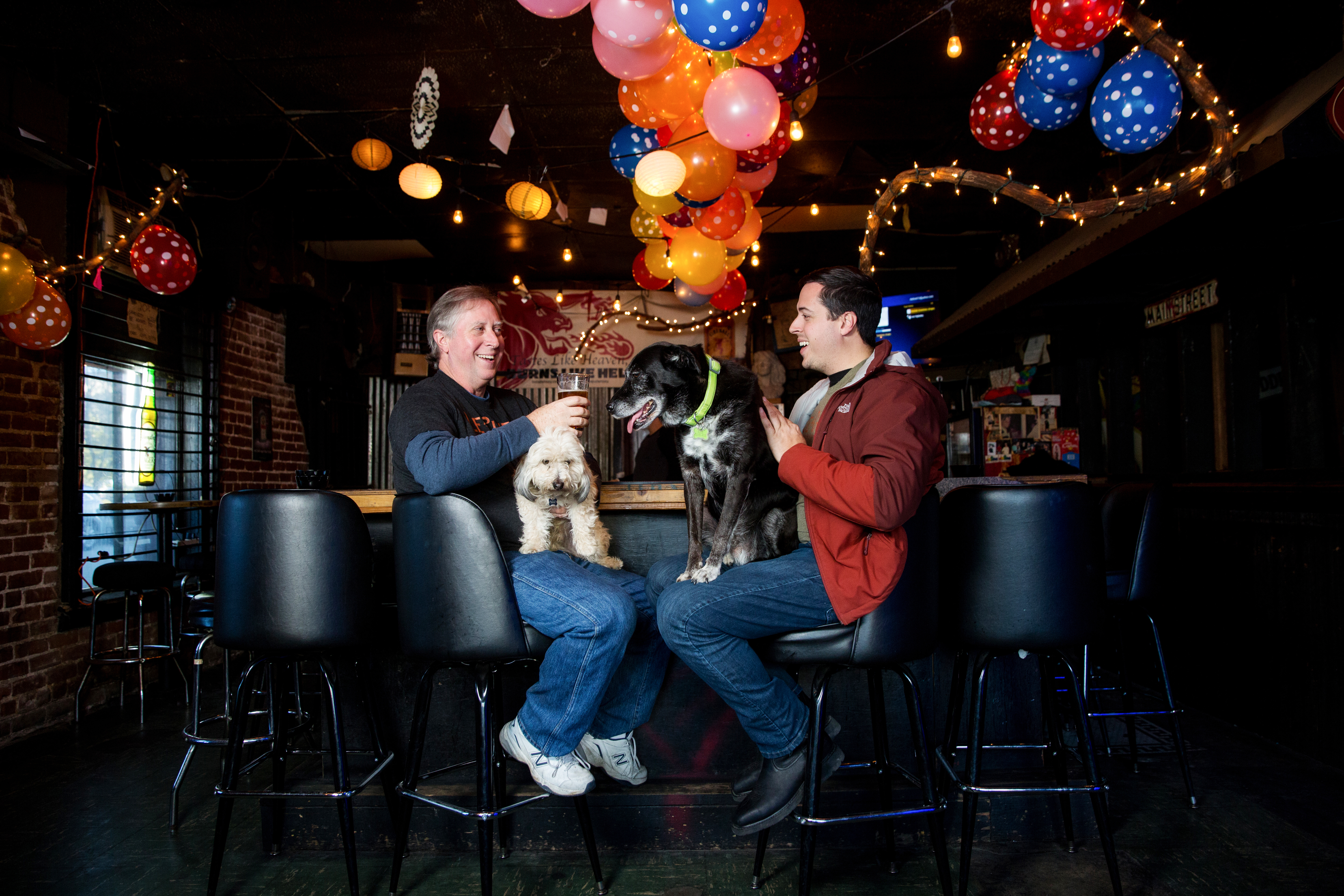 Father-son homebrewers Ron and Brett Dunham will serve a revolving line-up of their signature craft beers at a planned taproom-only facility. Baton Rouge's lack of craft beer options led the duo to turn a 10-year homebrewing hobby into the pursuit of a formal commercial operation. They're currently shopping for a location with an outdoor patio where patrons can bring their dogs.
AT A GLANCE:
• "Le Chien," which means "dog" in French, references the Dunhams' lifetime love of canines and their interest in creating a fun-loving brand.
•  Le Chien's draft menu will include a wide mix of seasonal specialties and off-the-wall selections.
• Drop by and sip, or attend any of a number of special events planned for Le Chien, including "pro-am" homebrew competitions where local brewers can pit their selections against the house.
---
THE RISE OF DISTILLERIES
Beer isn't the only locally made booze anymore. Cane Land and Baton Rouge Distilling have both been making spirits for a few years, but 2017 saw them each launch tasting rooms and tours.
Cane Land Distilling Co.
Walter Tharp, whose family owns Alma Plantation and Sugar Mill in Pointe Coupee Parish, founded Cane Land Distilling in 2013. Last May, Tharp's 10,000-square-foot facility at 760 St. Philip St. opened a tasting room with a 30-foot-long bar. The distillery also offers bottles of rum to-go and tours.
Cane Land's rums, vodka and even a whisky are sold at more than 200 locations in Louisiana, including bars, restaurants and retailers like Rouses, Calandro's and Bet-R.
Cane Land's ownership of farmland, a sugar mill and a distillery give the company start-to-finish control of the distilling process. It's among the few estate-bottled rum producers in the United States. canelanddistilling.com
Baton Rouge Distilling
Founders Ricci Hull and Natacha Krzesaj began strawberry brandy production in January 2016. They personally financed construction of the distillery and, with the help of friends, built it themselves. The business is a passion project for Hull and Krzesaj, who continue at their day jobs in electrical engineering and digital marketing, respectively.
The variety of spirits Hull and Krzesaj enjoyed during their extensive travels inspired them to found Baton Rouge Distilling.
"After we toured a small distillery with a production still of 100 gallons," Hull says, "I knew it was something I could build."
Their strawberry brandy is available from select Louisiana retailers, including Rouses and Calandro's in Baton Rouge. It's also for sale by the glass at the company's small bar at their production facility at 11616 Industriplex Blvd. The couple plans to expand production to blue agave, bourbon and more fruit brandies by summer. They anticipate bringing rye whiskey to the market by late 2018 or early 2019. batonrougebourbon.com
---
Click here to go back to more beer.
This article was originally published in the February 2018 issue of 225 Magazine.