Finally the former home of Kabuki Sushi is alive again, with new flavors coming out of the kitchen and a new power lunch destination. The Bluebonnet Boulevard space is now home to Francois Cafe & Grill, which quietly opened a month ago. While its menu is new to Baton Rouge, the people behind it are hardly newbies.
Francois Cafe held it down in Zachary for a decade before relocating to Baton Rouge, and it shows. Not just in the menu execution, but in its confidence in what it has to offer. Ask a waiter what's good, and you've immediately got a handful of top sellers and greatest hits to choose from. None of the trial and error of a typical new restaurant, just a team that knows what they—and especially owner and chef Francois Alzaeem—can do.
It's good to know Francois Cafe already has the chops when you sit down, because the large menu can be almost intimidating. Don't come in expecting a quaint little French cafe—offerings range from kabobs to fried fish to lasagna. After requesting a little guidance, our server recommended the Bourbon Street Shrimp and a seared tuna salad.
The Bourbon Street Shrimp, touted as one of the most popular at the restaurant, brings you grilled (or fried, depending on your preference) shrimp swimming in a creamy, spicy crawfish sauce with ample bite-sized, crispy potatoes and buttery bread to sop up any extra sauce. The tuna salad, meanwhile, comes on a bed of fresh spinach with tuna seared to a crisp on the outside but still juicy and pink inside.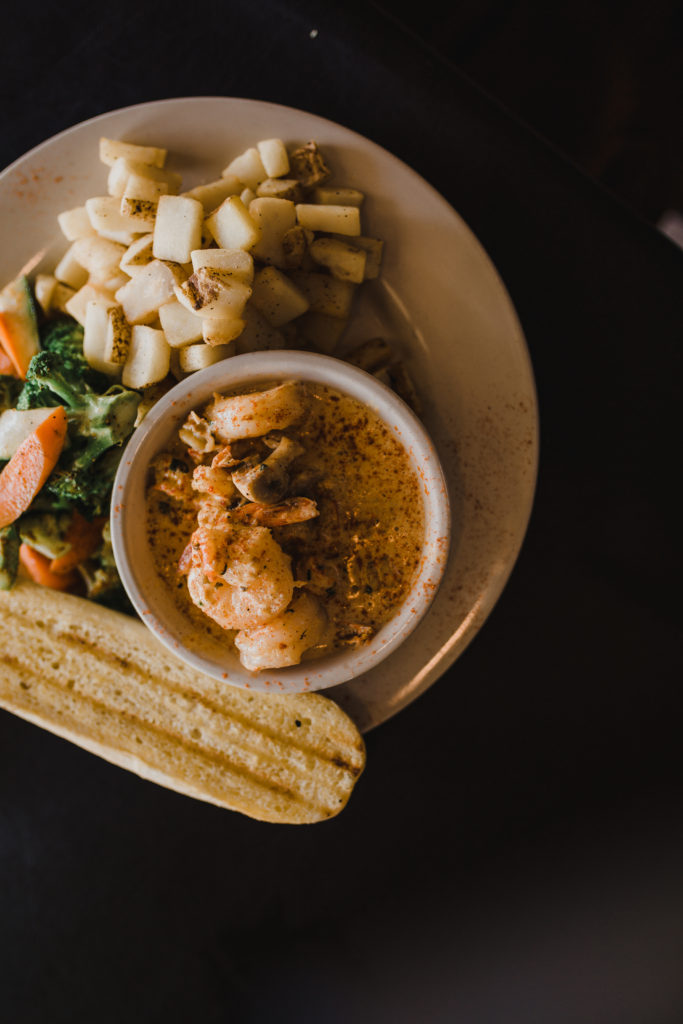 Both dishes are solid, flavorful and in plentiful portion, meaning you'll probably have leftovers for dinner if you stop in for lunch. The broad selection of the menu and the restaurant's location seem to make it ideal for business lunches—we noticed a few tables with professionals talking shop. And the fresh vibes, newly laid brick accents and full bar make it feel like a bit of a classy midday treat.
Francois Cafe and Grill is at 454 Bluebonnet Blvd. and open 10:30 a.m.-9 p.m. Monday-Thursday, 10:30 a.m.-10 p.m. Friday-Saturday and 10:30 a.m.-8 p.m. Sunday.