Right in the middle of summer, there is literally nothing I wouldn't do to take my mind off the inescapable heat. Even worse, weeks of this heinous weather still remain, making the desperation for cool relief that much more real. But since overworked air conditioning, pitcher upon pitcher of ice water, and even an ungodly amount of deodorant (don't judge) haven't sufficed, I tried Baton Rouge's newest popsicle joint and realized I was in for more than just a frozen pop or two.
PoPaletas Popsicles & Homemade Ice Cream is a dessert and snack hub on Sherwood Forest Boulevard focused on fresh fruit and Mexican-inspired flavors. The restaurant opened early this month, offering popsicles, ice cream bars, flavored waters and tons of unique snacks to satisfy any craving.
Owner Miguel Barragan, who was born in Michoacán, Mexico, began PoPaletas in Gonzales after wanting to bring the treats his family enjoyed to Louisiana. After years of testing products and ingredients, they opened their first location there at the end of last year. They named the restaurant after a conglomeration of the word "popsicle" and "paletas," the Spanish word for popsicle.
From its start, the restaurant has been booming. After the response to the first restaurant and its widespread audience, Barragan knew they needed to expand.
"We had people coming from Lafayette, Slidell, Hammond and New Orleans, but Baton Rouge probably was the majority of our clientele, so we decided we had the means, and we were comfortable expanding there," Barragan says.
PoPaletas in Baton Rouge is quickly thriving. Kids and adults alike were sharing and enjoying sweet treats in the lively atmosphere on my visit, from their ice cream bars, to their Mangonada—a drink made with mango sorbet, sweet and spicy sauce and topped with a tamarin stick.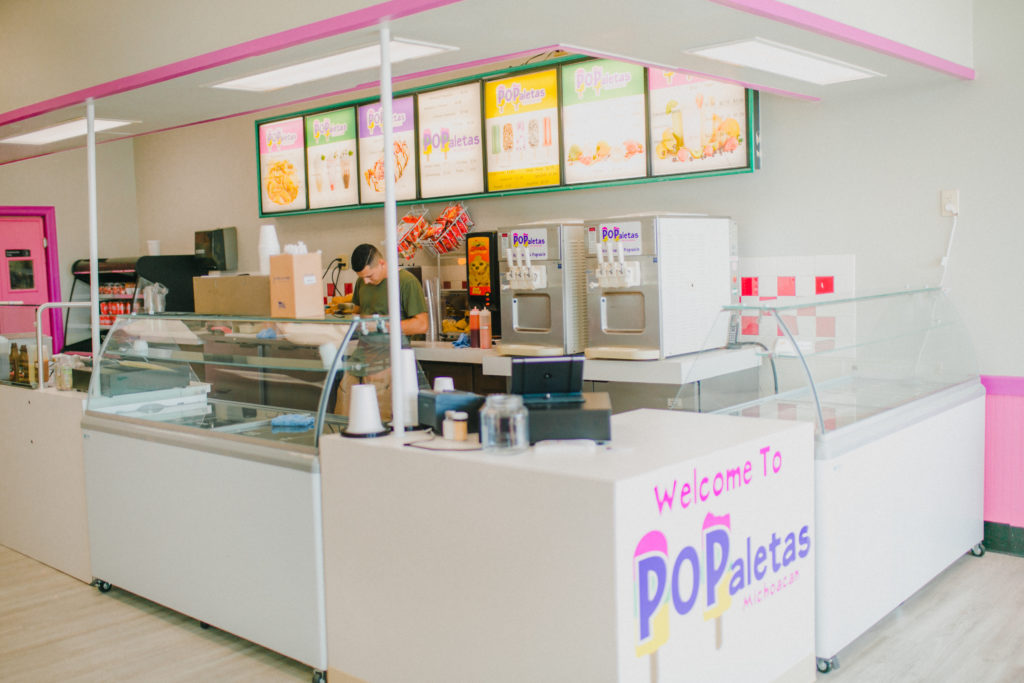 At first, I decided to stick to the basics and go with a guava popsicle. If refreshing was a flavor, this popsicle was it. From its dainty pink color, to its perfect balance of sweet and citrusy taste, this was exactly what I had been yearning for this summer.
I also realized about halfway through that the popsicle was filled with real guava. Barragan explains that in Mexico, popsicles were always made with real fruit and all-natural ingredients, so he wanted to incorporate that into his restaurant, as well.
From here, I decided to get a little bolder and try a spicy popsicle. Yes, you read that right: a spicy popsicle. PoPaletas offers a spicy mango flavor, and I figured with something as delicious as the guava popsicle, they couldn't possibly go wrong. Boy, was I right. While enjoying yet again the refreshing taste of fresh fruit, I also experienced chili spices that complemented the flavor perfectly without overwhelming the pop.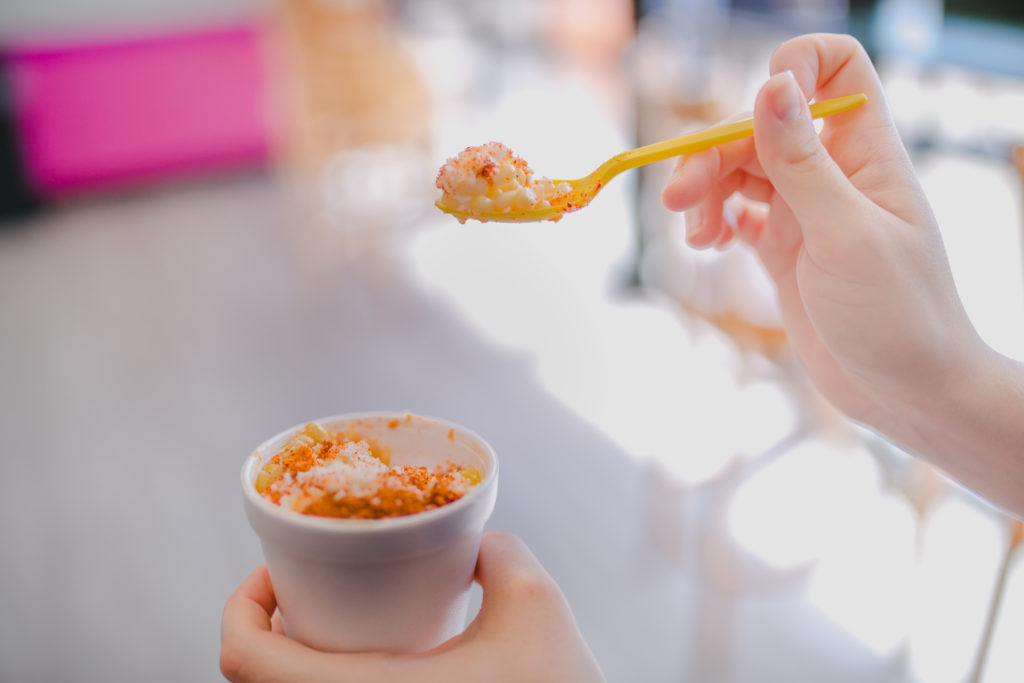 After two sweet popsicles, I was craving something salty. PoPaletas also prepares authentic Mexican snacks, and one of their most popular picks is Street Corn. Made with hot fresh corn and topped with mayo, butter, cheese and lots of spices, the Street Corn was jam-packed full of flavor and creamy deliciousness.
If you thought I would be too full at this point to try anything new, guess again. I rounded out my trip with a trail-mix ice cream bar, made with homemade ice cream and a heaping handful of trail mix. The mixture of sweet and salty flavors, paired with the high-quality taste of the ice cream, made the ice cream bar a perfect conclusion to an amazing exploration of authentic flavors.
After my experience at PoPaletas, I will definitely be back again. And by again, I literally mean every day until this heat lets up, and then every day after that.
PoPaletas is at 4855 S. Sherwood Forest Blvd., Suite B, and is open 11 a.m.-9 p.m. Sunday through Thursday and 11 a.m.-10 p.m. Friday and Saturday.