---
In the South, if you can make finger-licking ribs, you'll always have guests at your dinner table.
Chef Justin Ferguson will have no problem with that. Last Thursday at Louisiana Culinary Institute, Ferguson held a pop-up preview for BRQ, the seafood and barbecue concept he's opening spring 2017 on Jefferson Highway near Airline Highway.
At the event, he served massive, heavenly ribs that were the hit of the dinner. The best thing about his 14-hour smoked baby back ribs? He serves them with no barbecue sauce.
"When we do barbecue competitions, this is how we like to finish the ribs," Ferguson explains as he slices open the ribs. "There's no sauce on them, because true barbecue really doesn't need the sauce. I serve all the sauces on the side."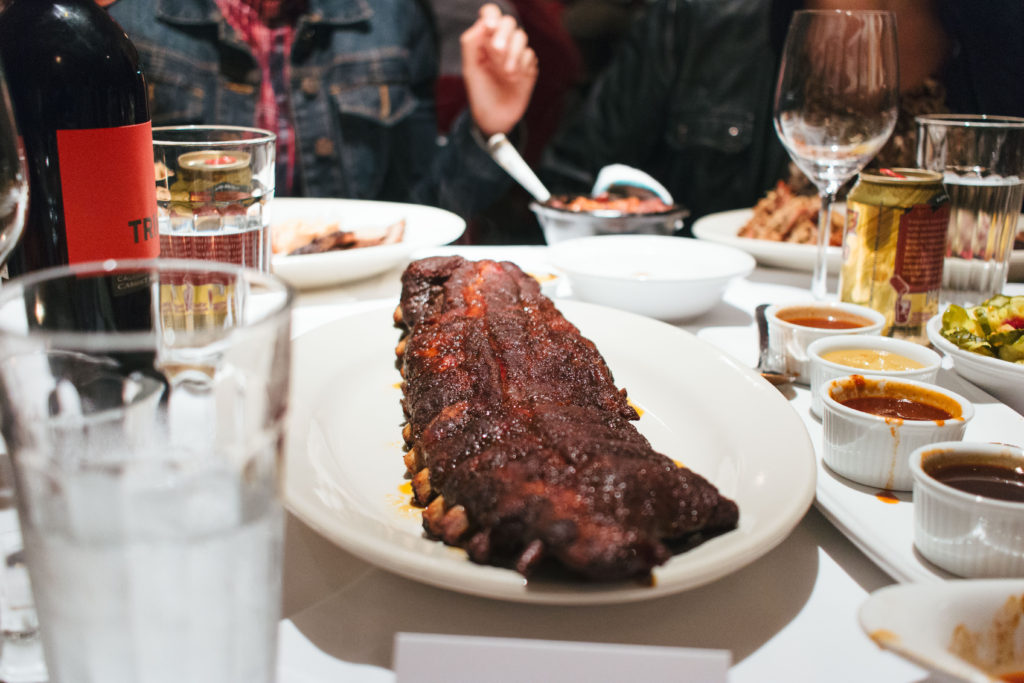 ---
Ferguson, born and raised in Denham Springs, is an LCI graduate. He's previously served as executive chef of Stroubes, Superior Seafood, The Roosevelt Hotel and most recently, four restaurants with Ideology Entertainment in Chicago.
From the first taste of the delicious appetizers of duck brochettes and deviled eggs with citrus poached shrimp, it was clear Ferguson had put everything into this pop-up.
At the start of the dinner, Ferguson addressed the packed house, saying "We've got a lot of food, and if you eat all that and you're still hungry, we've got some more."
No truer words have been spoken.
In addition to the ribs, Ferguson's down-home style menu featured bacon and cheddar hushpuppies, fried green tomatoes, goat cheese drop biscuits, sliced brisket, pulled chicken and pork, potato salad, poblano cheddar cornbread, pit beans, mac and cheese and coleslaw. For dessert, he offered decadent chocolate cake and carrot cake.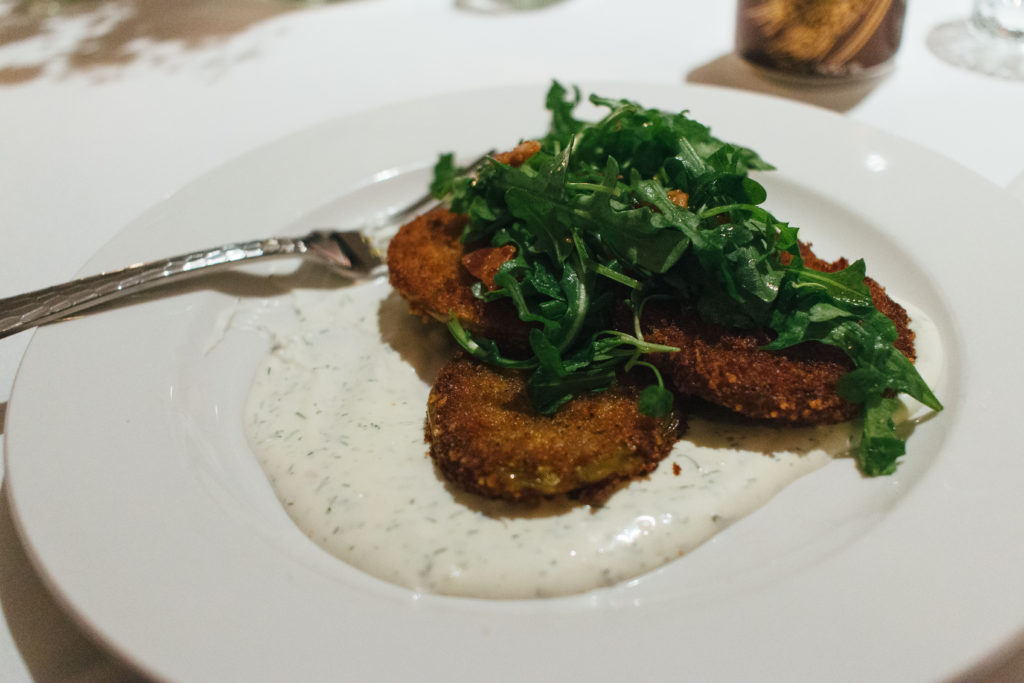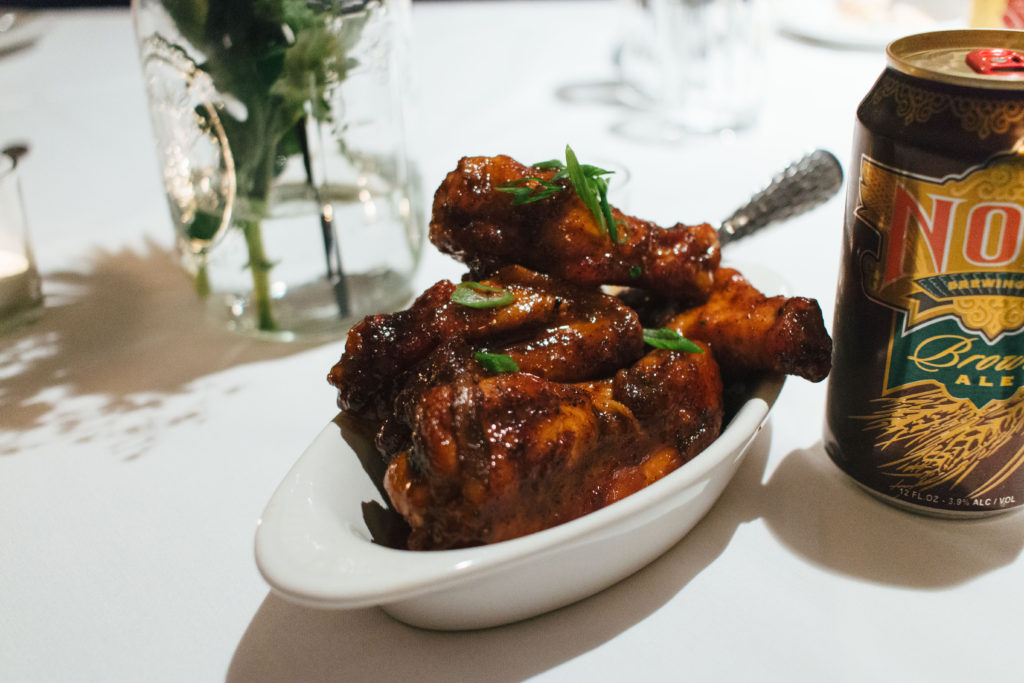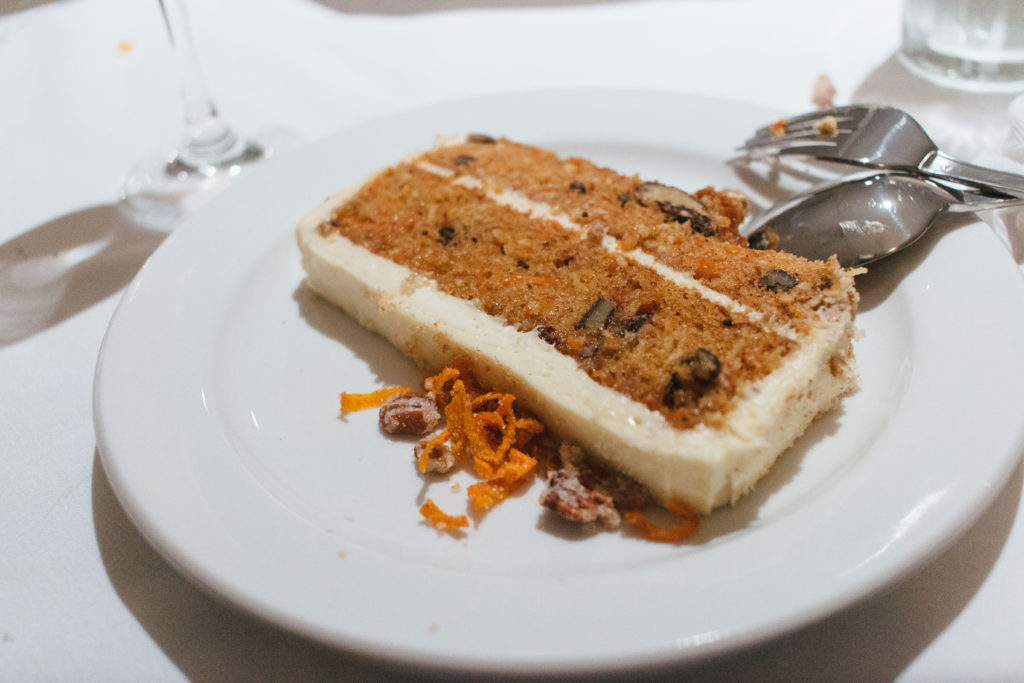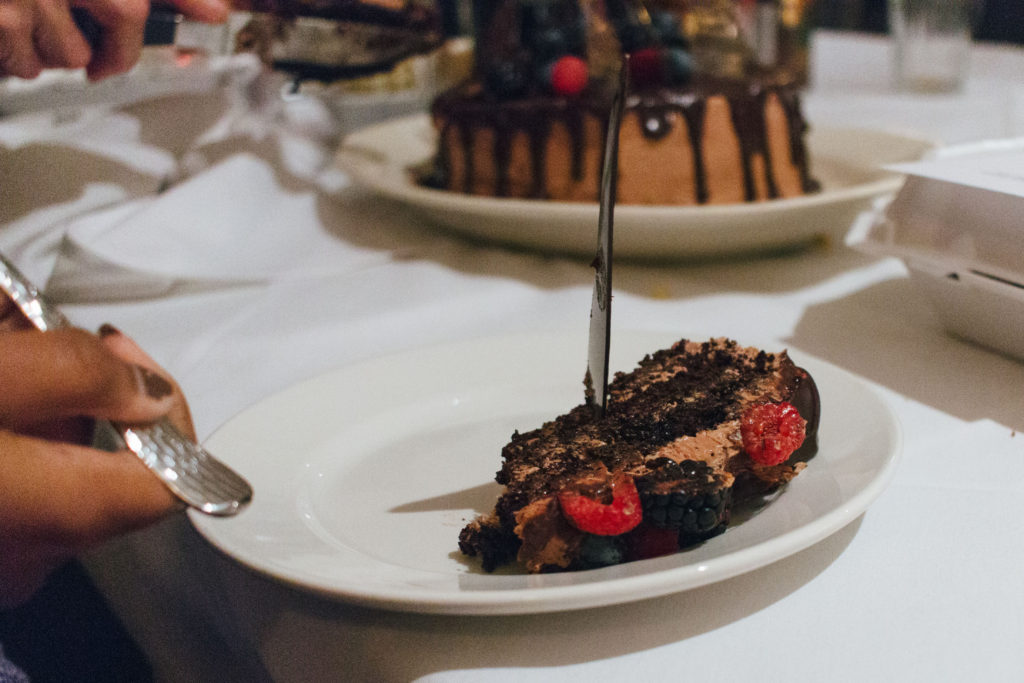 ---
Everything, and this is no exaggeration, tasted great. Highlights include the goat cheese drop biscuits, cornbread, brisket and ribs. To-go boxes were graciously distributed, and I didn't have to cook for almost a week.
It's safe to say the night was a huge success. If the food at this pop-up is any indication, BRQ will be, too.
"This is the first restaurant I'm doing for me," Ferguson says. "I've been running restaurants for people for a long time and this is the first one where I'm partner and owner, so I'm pumped."
BRQ Seafood & Barbeque will be at 10423 Jefferson Highway. Read more about the planned restaurant from Daily Report.