Baton Rouge's growing number of modern speakeasies are crafting curious cocktails behind closed doors. But their doors are unlocked—no password required.
Hayride Scandal, located off Corporate Boulevard, is one of Baton Rouge's most popular and longest running speakeasy-inspired spots. Decorated with prohibition-era newspapers, the bar has been serving up a menu of iconic American cocktails, like sidecars and French 75s, since 2017.
"It's an open secret, but it's a secret," General Manager Brian Landry says. "It does create a sense of identity and exclusivity."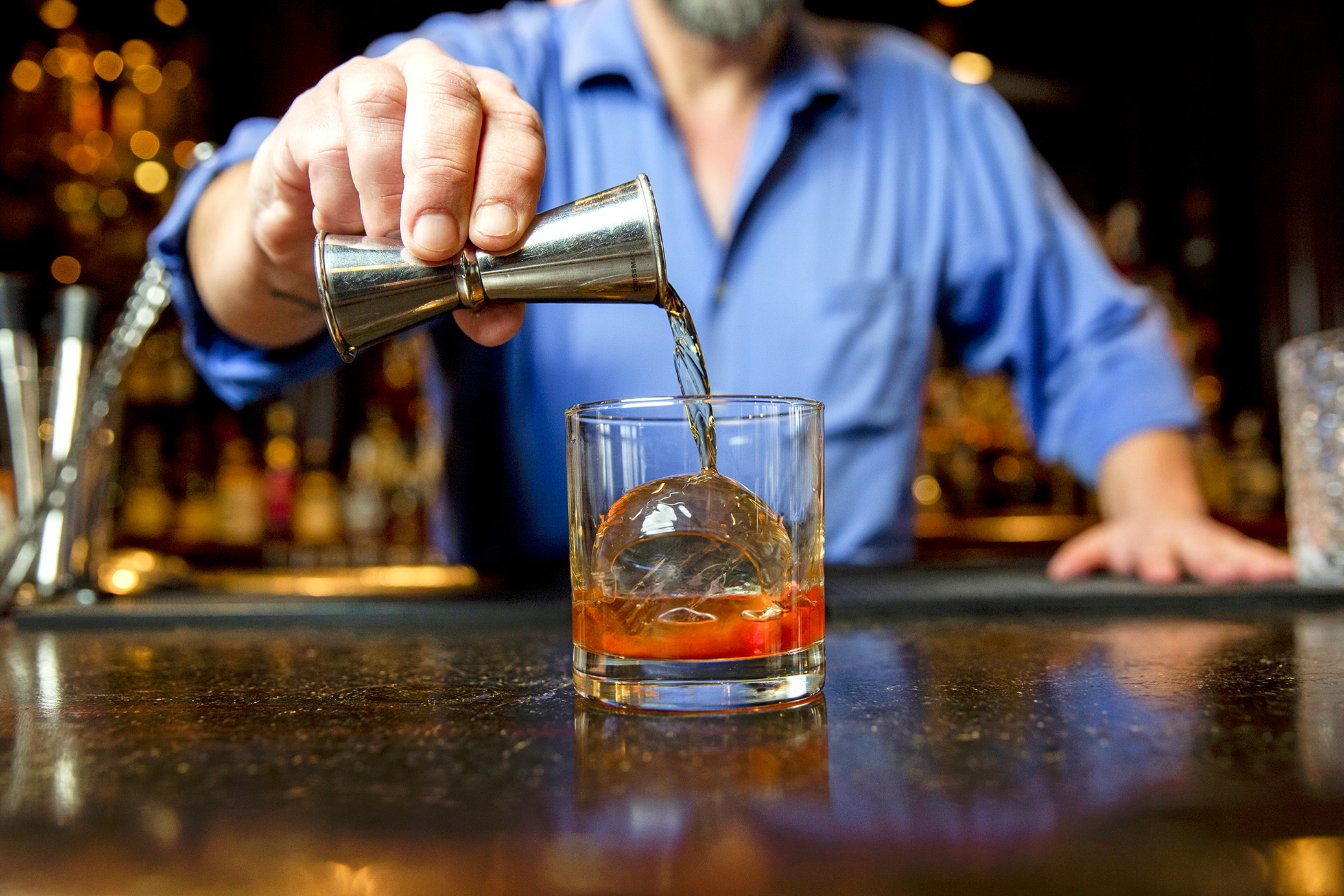 But as of this month, there's now more to uncover at Hayride Scandal. The room behind the main bar, called The Parlour, centers around a mid-1800s bar bought from a hotel surplus warehouse. The space, that has previously been used as an extra backbar, will now be devoted to having intimate, educational conversations about spirits.
"This bar itself is from a time where people rarely even put ice in the drinks," Landry says. With that in mind, The Parlour is focusing on spirits—whiskey, cognac and more—rather than the cocktails they're often in.
While The Parlour at Hayride Scandal offers a unique, educational experience, Landry says it's not pretentious. "We don't have a dress code," he says. "We don't have anything like that. The place does the being fancy for you."
Last year, two newcomers joined the speakeasy-inspired club. The Hilton Baton Rouge Capitol Center transformed a downtown tunnel that once ran between two hotels—The Heidelberg Hotel (now the Hilton Baton Rouge Capitol Center) and The King Hotel (now the Hotel Indigo)—into a 1920s-themed bar complete with an absinthe fountain in October 2022. Known as The Tunnel, the space is said to have been used by famous Louisiana Gov. Huey P. Long to escape the press.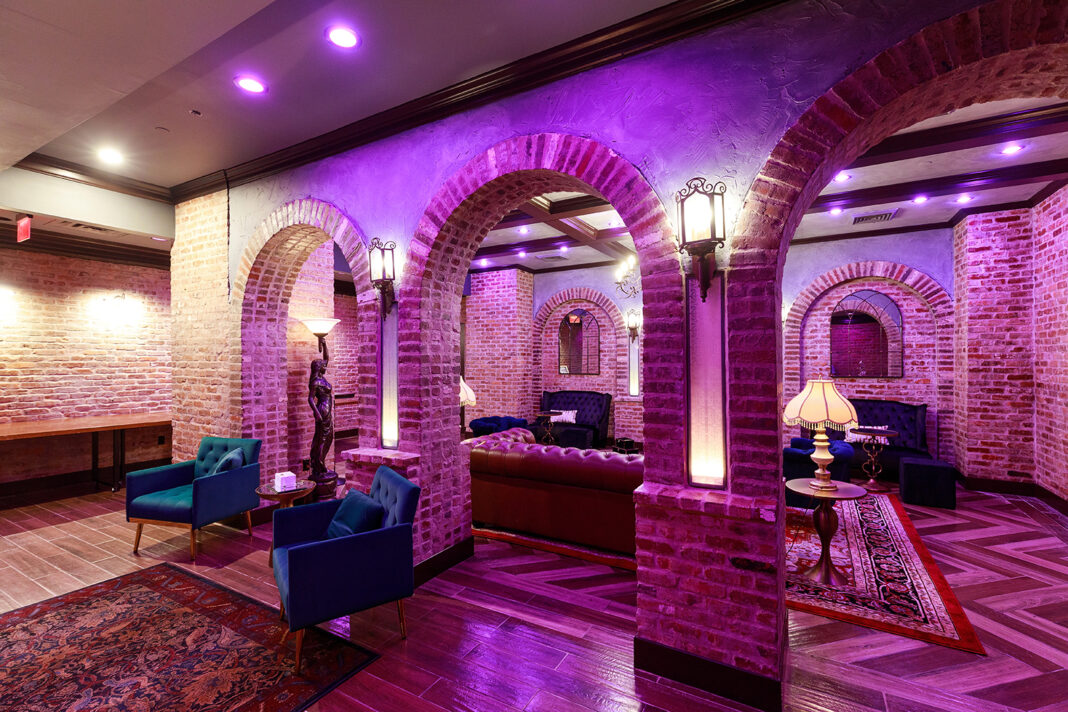 In Mid City, The Brakes Bar achieves a similar feel above ground. The space was originally an unused building behind sister restaurant Spoke & Hub until it was transformed into what self-described "spirit handler" and manager Alan Walter calls a "neighborhood honky tonk cocktail parlor" last February. The bar is hidden, but that hasn't hindered business.
"Judging by the crowds in here the last few nights, if there was a secret, it's out," Walter says.
With only 22 seats, the Brakes Bar is intimate, and aside from the occasional Instagram post, it isn't advertised. Drinkers aren't likely to happen upon it. Walter says that the bar's business comes almost solely from word-of-mouth recommendations, which fosters its covert feel.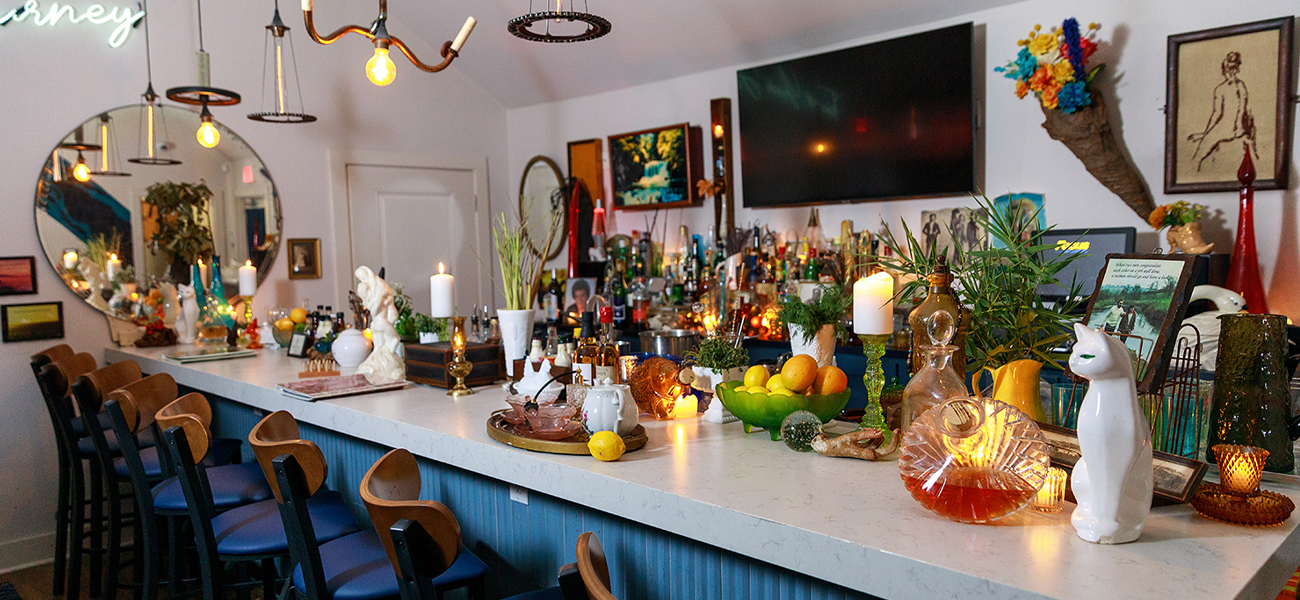 "People feel like they've found something because somebody confided in them or said, 'I went to this place the other day. You should check it out,'" he says.
Those entrusted with its location off Government Street will find a room illuminated by candlelight with Southern jukebox music from a turntable. The menu honors Louisiana with seasonal specials, like the Magnolia High Brow, a drink with house-made magnolia-infused gin.
Walter says that although Brakes Bar does a great job of achieving that modern speakeasy-themed vibe, it's of course not a true speakeasy. "Historically, those were really secret," he says, "like, evading the law."
Patrons won't be prosecuted for a night at the Brakes Bar—not due to the 18th Amendment, anyway. The most challenging part of an experience here is finding parking off Government Street.
---
Baton Rouge speakeasies to visit
---
1. The Parlour at Hayride Scandal
5110 Corporate Blvd., Suite B
225-400-9677
2. The Tunnel at the Hilton Baton Rouge Capitol Center
201 Lafayette St.
225-344-5866
3. The Brakes Bar
5412 Government St.
225-529-3550