---
Rob Powell couldn't help but perk up each time he talked about a new area of Hayride Scandal.
Everything inside the remodeled bar room has a story, and he wants to tell it all.
The new whiskey-centric establishment is taking over the former Lock & Key Whiskey Bar off Corporate Boulevard, but revamping the interior to channel the look and feel of 1930s and 1940s Louisiana.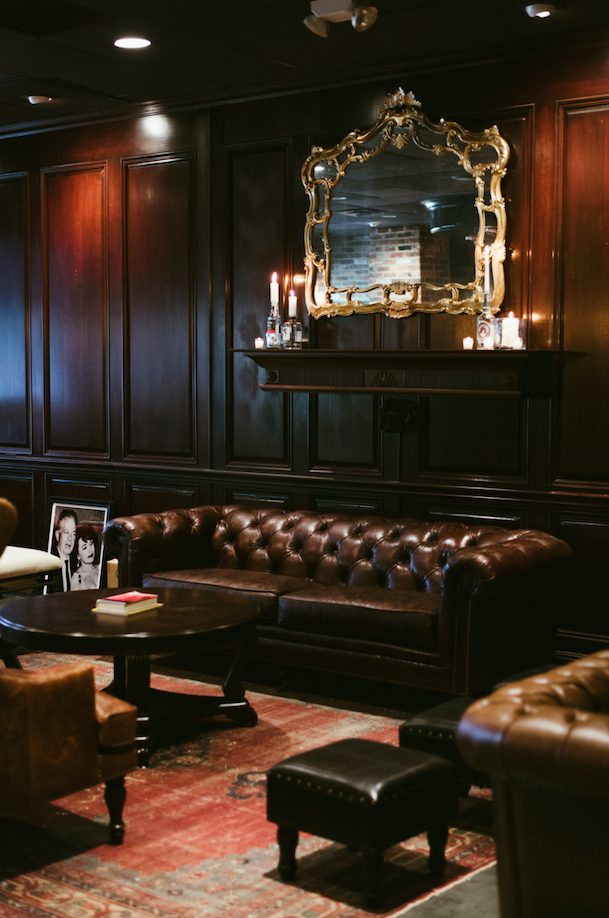 And if there's one thing to take away from the renovated cocktail lounge, it's the attention to detail. Outside of the physical bar itself, "everything has been changed."
"We hope this will be a different experience for everybody that comes," says Powell, whose title is listed as Partner/Owner/Scoundrel. "We've got some good, talented people, and we're paying attention to detail. Hopefully it'll show, and we'll have some fun."
Whether it's the décor in the room, the art on the walls or the glassware for serving drinks, no stone has been left unturned in trying to capture the right vibe for the venue.
Even the name itself is a reference to the period of political scandals in Louisiana in the late 1930s under former Governor Richard Leche and former LSU President James Monroe Smith, who self-profited off some shady business dealings before eventually ending up in prison.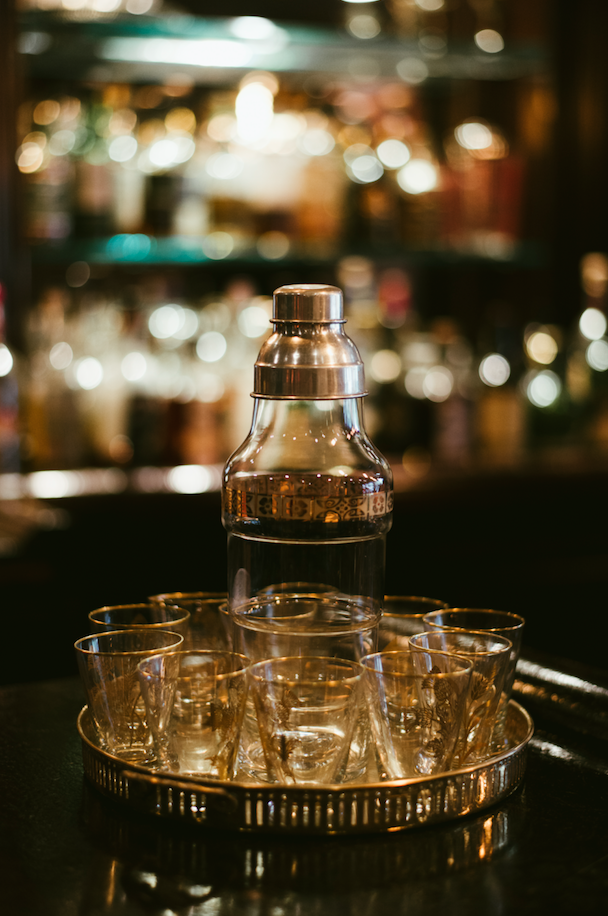 Powell and his partners have also spent a lot of time tinkering with the menu style, which will read like an old-fashioned newspaper with a history of the hayride scandals alongside the establishment's offerings.
"We want [the menu] to be a dynamic menu, meaning it will change every so often," Powell says. "It'll be mainly cocktail-based and of course whiskey-forward. When you open it up, there will be more on what we have to offer, there will be stories poking fun at people and politicians and stuff like that. We're putting a lot of effort into finding the right design for this to make it look like a 1920s, 1930s-era newspaper."
When you enter the room, your eyes are immediately drawn to the sturdy wooden bar sitting under a row of large rustic lights and the wall of liquor stationed behind it.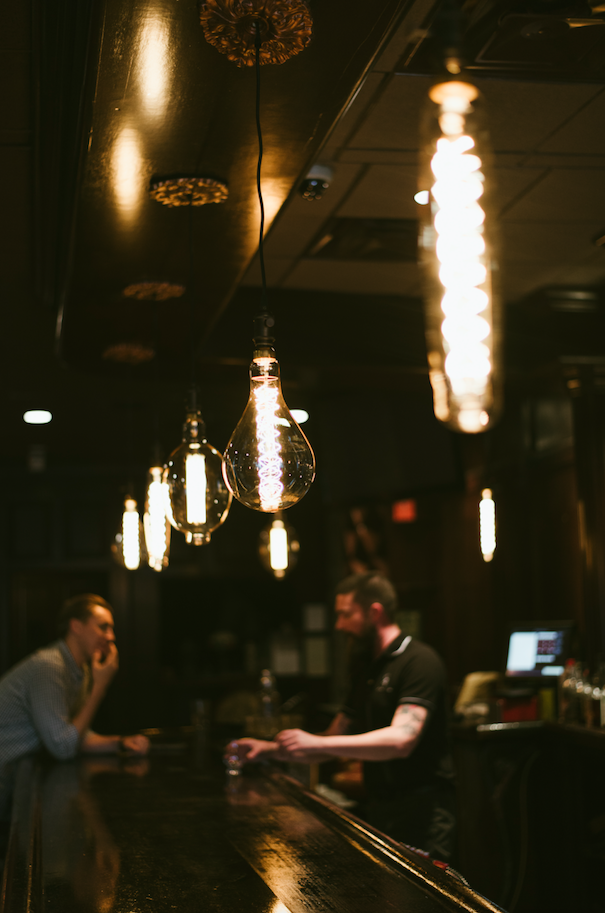 Hayride Scandal is already home to more than 550 bottles of booze and more than 380 different labels of brown liquor (whiskey, bourbon, scotch) alone.
And just like the bar that houses those bottles, each one has a unique story behind it.
"There's so much rich history behind each of these," says bartender Jacob Mulkey. "There's just a wealth of history. Just like beer, it certainly spans the gamut of flavor profiles. I know it can be a little more intimidating, but I'm a firm believer that there is a whiskey for everyone."
That was one of the biggest appeals to Mulkey coming to work at Hayride Scandal. He wanted to be able to put his cocktail creativity on display while also squashing the connotation of the snobby bourbon bartender.
"We want to be very customer-based and customer participation," he says. "This bar is going to be for everybody. We're going to do the whole gamut and try to bring some different things, be it different flavored vermouths, different simple syrups, spritzers and whatnot. We want to be classy without being stuffy."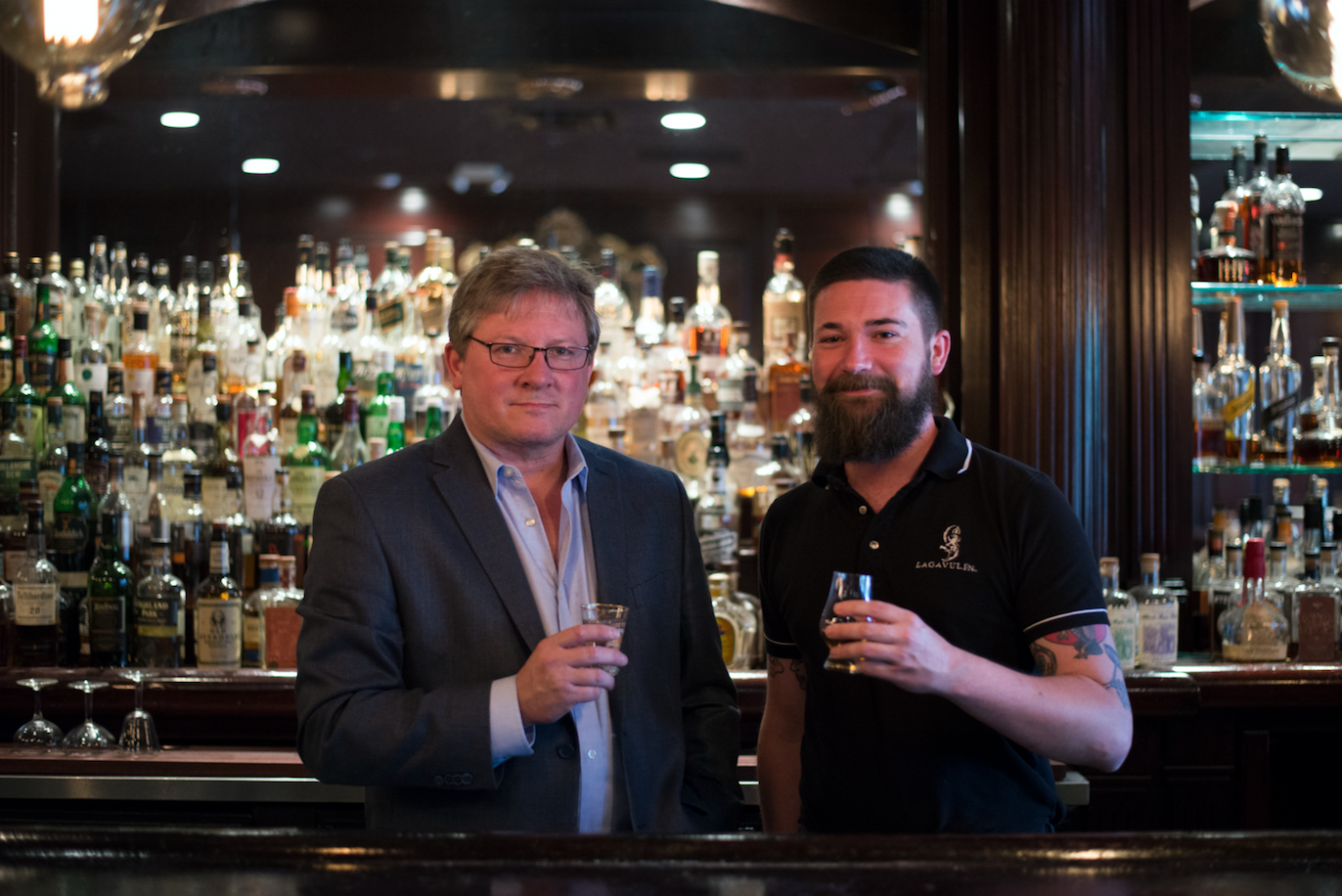 The bar also plans on eventually incorporating a small snack menu that could include bites like charcuterie, cheese plates, chocolate or cheesecake.
Hayride Scandal, at 5110 Corporate Blvd., is planning a private, soft opening at the end of the month before opening its doors to the public early the following week. The bar will then be open 4 p.m.-2 a.m. Monday-Saturday, and noon-10 p.m. Sundays.
Follow Hayride Scandal on Facebook or Instagram to stay caught up on their opening dates, or check out their website at hayridescandal.com.