Sponsored by Pinnacle Exterior Construction
Playing outside with friends and family is what makes summer fun. There's a big difference between simply furnishing a patio and actually creating an outdoor living space. Let your back yard live up to its full potential. A great outdoor living area should provide a level of comfort and functionality like the living spaces inside your home. Just think of it—your outdoor living room—a comfortable and practical space designed especially for the way your family lives.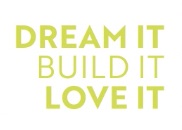 Because this home improvement project has the potential to increase the value of your home, the task of designing your outdoor entertaining space should be trusted to a professional.