Perkins Rowe has gone wild. This Saturday, May 12, Perkins Rowe will partner with BREC's Baton Rouge Zoo for A Wild Day at the Rowe.
Children will be able to meet and pet many of the zoo's ambassador animals. The zoo can never guarantee which animals will be making the trip, but it could include an owl, tenrec, box turtle, legless lizard, snake and an armadillo.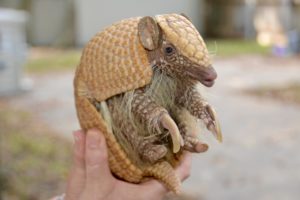 The event will also include a variety of interactive activities, including a corn hole game, a zoo animal coloring station, a zoo-themed story time, a pelt station and educational games.
DJ Bob will be providing live musical entertainment. Mr. Ronnie's Donuts, Cupcake Allie and Louisiana Lemonade will have food trucks onsite.
A Wild Day at the Rowe is 11 a.m.-2 p.m. Saturday, May 12, at Perkins Rowe, 10000 Perkins Rowe.