Love, loss and inner strength are a few of the concepts tackled by photographer Jerry Uelsmann in his new exhibit, "Confluence," at the LSU Museum of Art.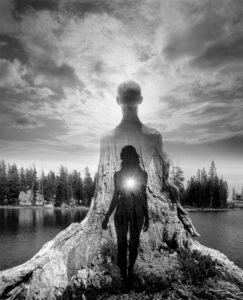 The exhibit, which opens this Thursday, features 65 photographs from Uelsmann's recent series of work. With that being said, the term "photograph" does little to encapsulate the artistry at play in his work, as each piece is ultimately constructed in the darkroom through masking several images together for a final image.
Uelsmann, who currently resides in Gainesville, Florida, is renowned both within the United States and abroad for his distinct black-and-white ethereal imagery. His work has been exhibited in more than 100 shows throughout the world, and many museums permanently house his photographs, including the Metropolitan Museum of Art in New York.
The LSU Museum of Art will host a reception for the exhibit Thursday, Sept. 6.
To see "Confluence" for yourself, stop by the LSU Museum of Art between July 12 and Oct. 14. For more information on hours and admission, visit the museum's website. The LSU Museum of Art is at 100 Lafayette St.