Head to the Lod Cook Alumni Center for the history lesson of a lifetime next Wednesday, Sept. 13.
At 97, Marthe Cohn has seen more than enough to dazzle an audience, but as a former French spy, her story is a little different than that of an ordinary G.I. generationer.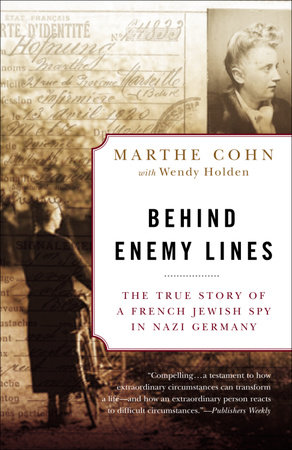 When Hitler rose to power, Cohn was a young Jewish woman living right across the German border. As the Nazi occupation escalated, she and her family fled, but her sister was sent to Auschwitz.
Putting her Aryan looks and perfect German accent to use, Cohn joined the intelligence service of the First French. Posing as a German nurse searching for her fiancé, she traveled the countryside.
German soldiers, sympathetic to her situation, inadvertently gave out classified information about troop movements, which Cohn was able to give to Allied commanders.
After being awarded the Medaille Militaire—France's highest military honor—at age 80, Cohn penned her memoir, Behind Enemy Lines: The True Story of a French Jewish Spy in Nazi Germany. She now travels internationally sharing her story.
The event, hosted by the local Jewish group Chabad of Baton Rouge, will be held at 7 p.m. Sept. 13. Seats are limited. Purchase your ticket in advance here.