Welcome, cool weather! Baton Rouge is forecasted to have (slightly) chilly mornings and evenings this week, so it might be time to start dressing for fall. While last year's sweaters were collecting dust, local men's and women's clothing shops were busy stocking up on fresh fall fashion and trendy pieces to carry our closets into the winter.
We sat down with the owners of local clothing stores to hear about what they're filling the racks with for the cooler seasons, what's trending in their shops and what items they're purchasing to keep in their own closets. Check out their answers (and inventory) to see what's "in" this season so you can be the best dressed at tailgates, pumpkin patches, family dinners and all the holiday gatherings to come. From sweaters and vests to velvet and pleather, it's time to get a few statement pieces to bust out whenever the Louisiana weather cooperates.
Quotes have been edited for clarity and brevity. 
---
What are some of the big fall fashion trends this year?
Jeneé Esquivel of Moxi Boutique: Leather! But, leather in a more chic way, specifically maxi leather. Also, a touch of feminine like a bow or floral print. The hot items this winter are quilted floral oversized jackets in the style of your cool grandma or LoveShackFancy.
Abby Bullock of Wanderlust by Abby: A nice velvet blazer pant set. It was in style last year and the year before. I think people are just still obsessed with velvet pants and blazers to go with it. Also, jewel tones. I really feel like in the past few years having brighter colors for the fall and winter just makes you happy. I feel like the bright colors haven't stopped. And, of course, we have all the Queen of Sparkles.
---
What are three clothing items that you think are essential to have in the closet for fall?
Esquivel: A lightweight coat, a black turtleneck and a bone-colored mid-calf bootie.
---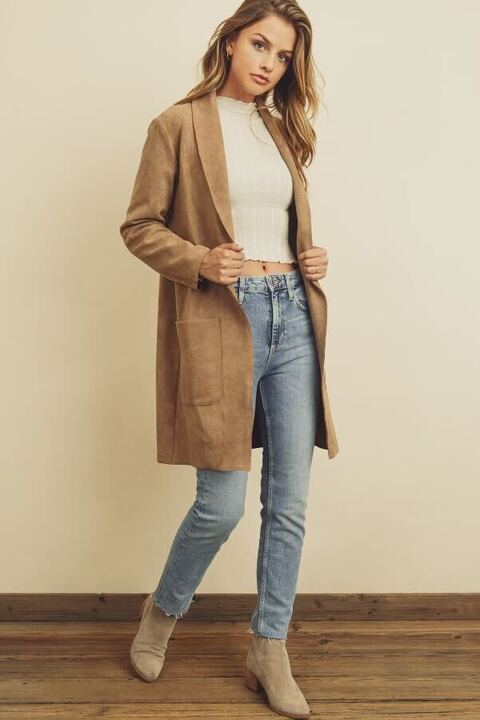 Do you have a personal go-to clothing item for fall this year?
Esquivel: THE coat (pictured above). We stock this coat every year. It's a classic and goes with just about everything!
---
What are some fall fashion pieces that work with the warm Louisiana weather? 
Bullock: A sweater vest, a good pair of pleather or leather shorts, and a good bootie. I mean, it's typically not cold here, so you want to still dress for fall without wearing warm clothes. It's like a fake warm-clothes look. 
---
What vintage pieces are you stocking for fall and winter? 
Daemeon Cage of Remember That's Vintage: A lot of heavy plaids. Vintage plaid button downs and long-sleeved shirts. A bunch of old, sports-related Starter jackets, too—those would be big, heavy coats. Old vintage knitted sweaters—we have a bunch of those.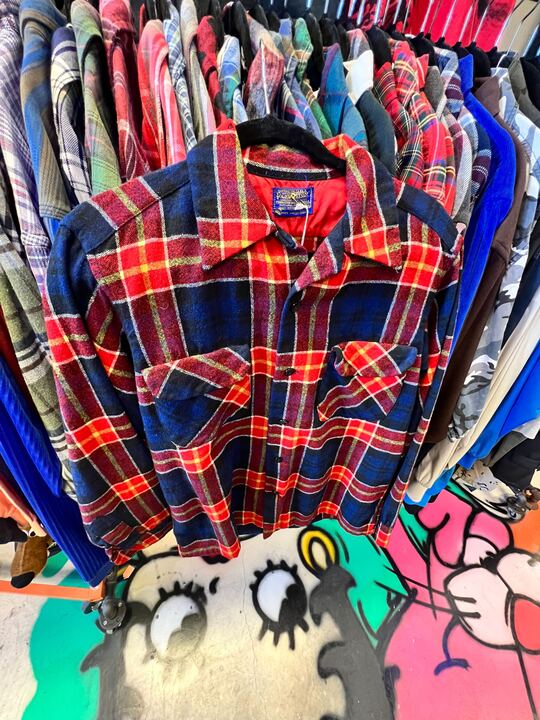 What vintage pieces are the most sought-after or hard to find during the colder seasons? 
Cage: Hoodies. They're just harder to come by. We get a little bit of them, but I'd say compared to everything in the shop we get way fewer hoodies. I just come across them way less than normal.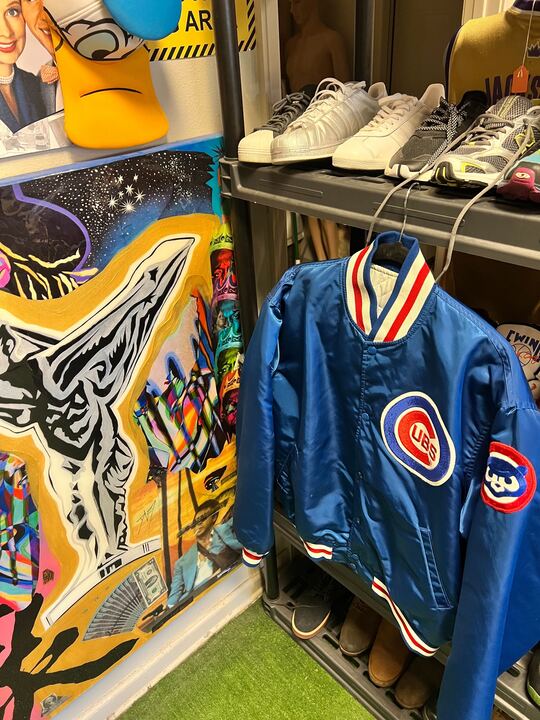 What are three vintage items versatile enough to wear all of fall and winter? 
Cage: We just recently got this Miami Dolphins crewneck. I just posted it on my page, and it's been getting a lot of feedback online from people messaging me about purchasing. A Chicago Bulls bomber jacket. I think bomber jackets are something you can wear for that period of time. Active windbreakers, too.