When tensions run high in times like these, it's easy to get en- trenched in one point of view and forget the bigger picture: That each person on every side of an issue has a life, a heart, a family. It seems the out-of-state shooter who attacked Baton Rouge law enforcement officers on July 17 may have forgotten that, too.
East Baton Rouge Sheriff's Office deputy Brad Garafola and Baton Rouge Police Department officers Montrell Jackson and Matthew Gerald were each fathers and husbands, with plans for their futures and friends who depended on them.
Garafola was preparing to leave town for a vacation with his wife on the morning his lost his life. Jackson had an infant son at home, a 4-month-old who was just beginning to wake up to the world and connect with his father. Gerald had two young daughters—little girls who clung to a teddy bear wearing a police uniform at a vigil in their father's memory outside Healing Place Church.
Each of these officers were heroes beyond their titles and badges, in a warmer, more personal way: They were heroes in the way a father can only be in his child's eyes.
As their families, friends and brothers- and sisters-in-arms struggle to live on with an unimaginable loss, they gave the rest of us words by which to remember each officer.
---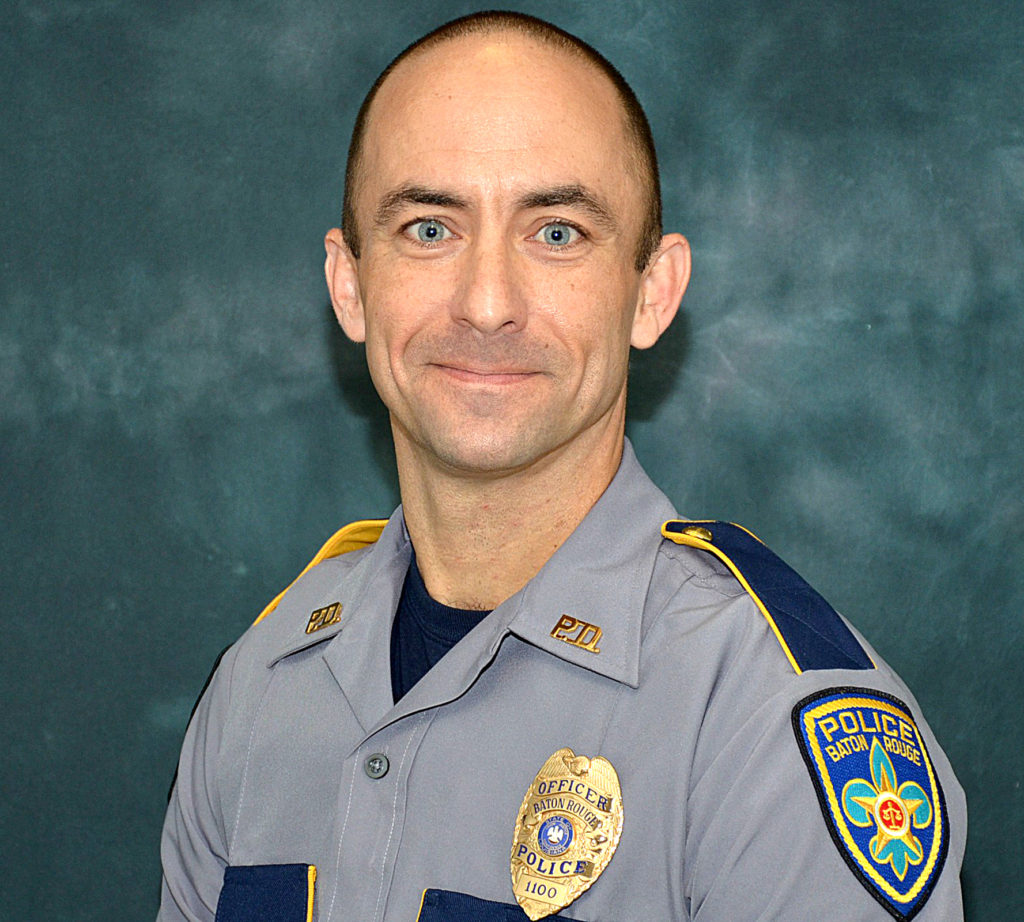 MATTHEW GERALD
The 41-year-old may have been a rookie to BRPD, but he was hardly a stranger to putting his life on the line. Gerald served as a U.S. Army specialist, a Blackhawk crew chief, a Longknife Squadron member, a Stetson Troop 4/3 ACR member and a Marine corporal, fighting in Iraq for three tours of duty. According to Gerald's obituary, "his love and friendship with [his brothers-in-arms] never wavered." Though new to the force, BRPD had already affectionately nicknamed him "Benjamin Buttons."
"He was a loving, devoted husband and father of two… He served his country proudly and with honor. His sense of service drew him to law enforcement when he got out of the military. He spent his whole life serving this country and our city, and he's a hero for everything that he's done."
—BRPD Chief CARL DABADIE at a July 17 press conference
"My blue-eyed rock! My heart is heavy. I feel a range of emotion. It wasn't sup- posed to be this way! I'm navigating our ship the best way I know how. …I'm so overjoyed with the [outpouring] of the love, prayers, food, drink, cleaning ser- vices, note takers, etc. I'm forever grateful and will never forget. I'm drawing my strength from all the love surrounding me from all directions. Until we meet again, Matthew Gerald, RIP, babe. I know you're proud of what you see."
—DECHIA GERALD, Matthew Gerald's wife, in a post on her Facebook page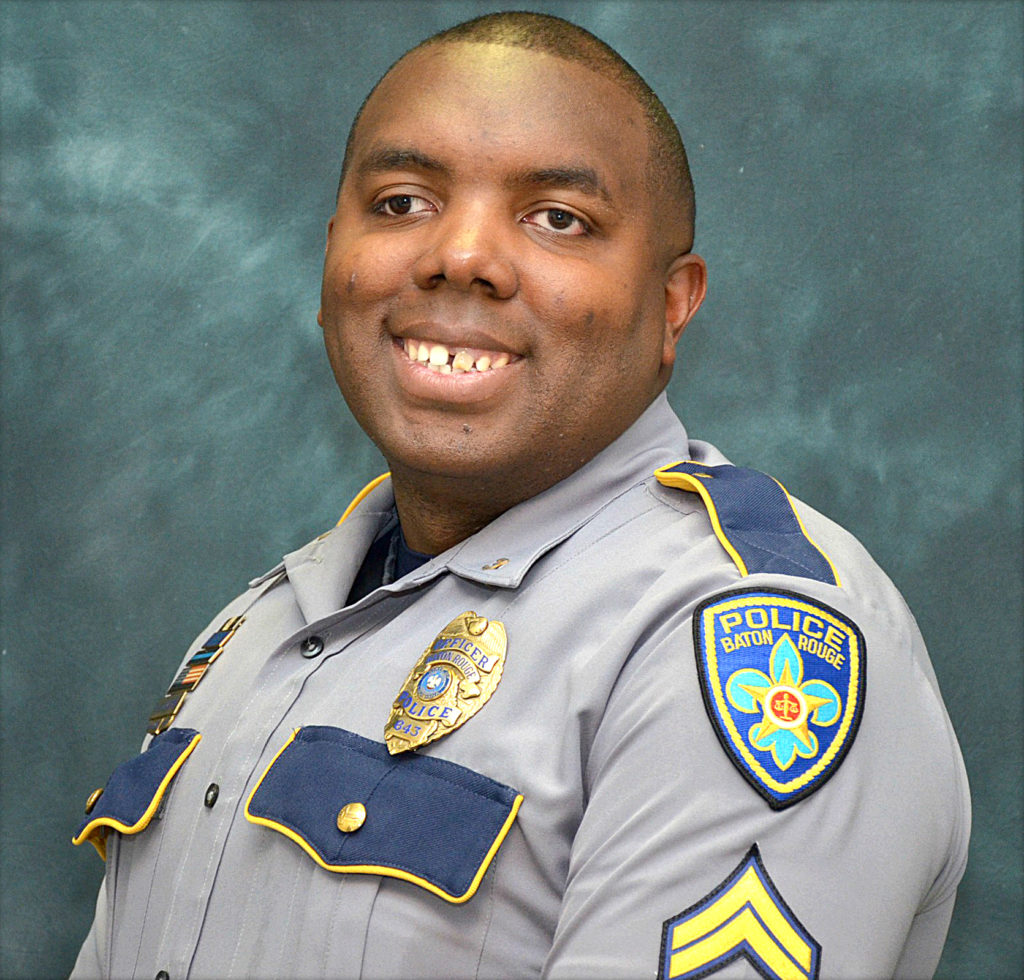 MONTRELL JACKSON
At only 32, Montrell Jackson was the youngest officer to lose his life in the deadly shootout. A career police officer with dedication to protecting his community, Jackson celebrated his 10th anniversary on the force just a month before the shooting. He was a hulk of a man with a tender heart, whose record of service shows an injury from rushing into a burning apartment building in 2007 in an attempt to rescue a toddler from the blaze.
"Montrell was my everything. I know without a shadow of a doubt he loved his job and his city. Knowing this is what gives me a little peace and comfort. I know he made the ultimate sacrifice and paid the ultimate price in doing what he loved: protecting and serving a city that he loved."
—TRENISHA JACKSON, Montrell Jackson's wife, in a letter read by BRPD Chief Carl Dabadie at a July 17 press conference
"Montrell was always about the business of making sure people were being treated fairly. Having him beside me made coming to work a very easy thing to do. The last time we saw each other face to face was during a trip there to drop my daughters off. He was working extra duty at Laser Tag on Sherwood Forest. … He just looked at me and said, 'You can always come back. It hasn't been the same since you left.'
Even now I feel like I abandoned him and if I had been there things might have played out differently. Jackson loved his wife and his son and was willing to put up with whatever he had to to make sure they were taken care of."
—MARCUS TILLMAN, Montrell Jackson's former partner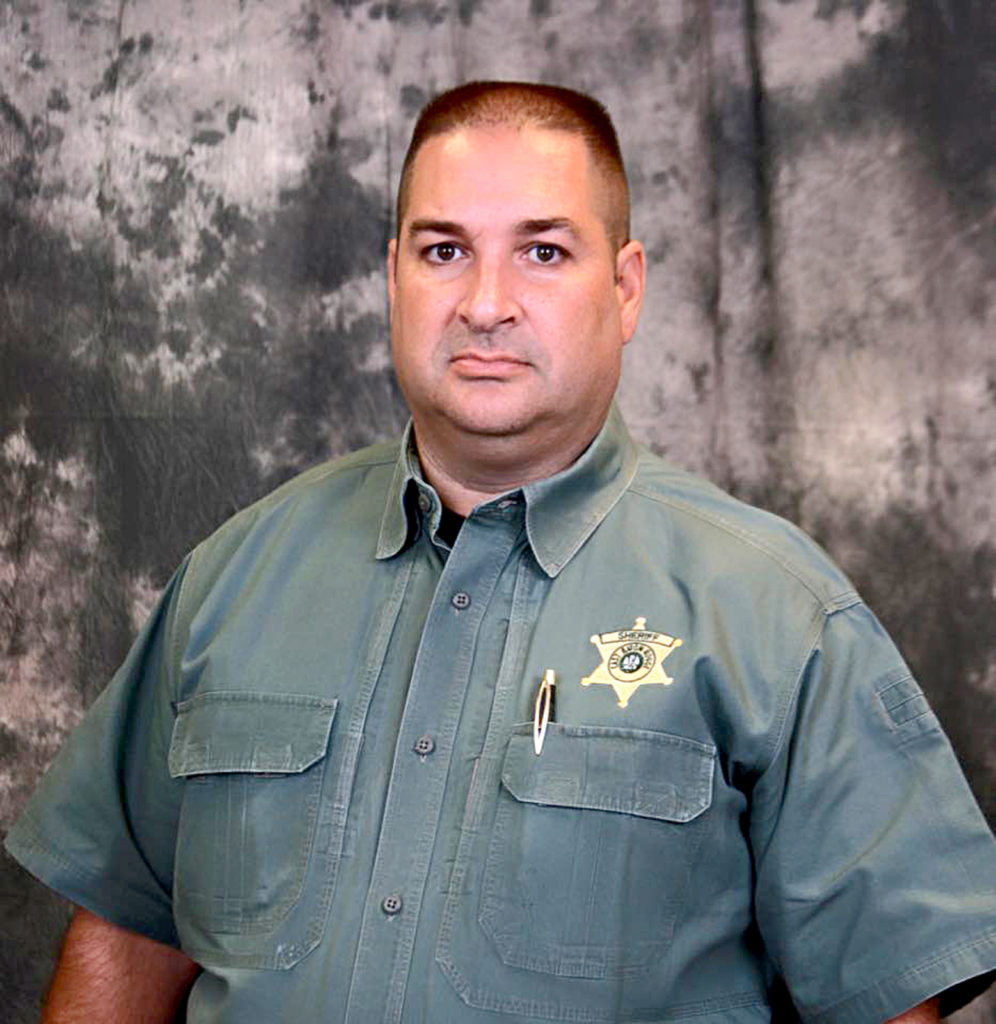 BRAD GARAFOLA
A father of four, Brad Garafola was a family man from a long line of law enforcement officers. He regularly patrolled the B-Quik convenience store where the ambush took place, and he was loved and trusted by the staff that worked there, as reported by NOLA.com. The 45-year-old deputy was known among his neighbors and friends as a steadying force, and his record of service reflects tremendous courage and dedication.
"They ran to the threat, not from the threat, inan attempt to protect and preserve life. … Deputy Garafola died attempting to get to a fallen Baton Rouge officer to render aid. Deputy Garafola died as a hero. Protecting and serving. … My deputy went down fighting. He returned fire until the very end."
—Sheriff SID GAUTREAUX at a July 17 press conference
"Brad was such a wonderful husband, father and friend. He loved his family to the absolute fullest, and we were always his number one. He gave his all in everything he did! As me and the kids piled up in our bed last night, we prayed hard and we told each other it was 'bedthirty' because that's what Daddy always said. Brad, I love you so much, and I don't know how to do this without you. You're my best friend, my rock and my hero!"
—TONJA GARAFOLA, Brad Garafola's wife, in a post on her Facebook page