---
Old Maid. Go Fish. Spades. These are card games Danza Huey played while growing up in Baton Rouge. During quarantine, he found himself returning to those childhood games while hanging with his adult friends.
His group formed what he calls a "social pod," so they could all socialize and have fun while feeling safe. During these gatherings, they would play games of all kinds.
"We did play some drinking games at the time," Huey recalls. "What's in the market now is pretty aggressive. We realized while playing it was like, 'Take a shot' or 'Finish a whole drink.' So I was like 'Hey, if I can find a way to marry all these, or in this case, mash up old games that we used to play so that they're not 'read and respond' or focused on overconsumption, what would that look like?'"
The idea to make a "New Age drinking game" focused on sipping rather than chugging drinks bubbled inside his head for months. In August 2021, Huey decided to take Old Maid, modify it by adding some adult rules, and rename it Party Card Mash Up: The Game.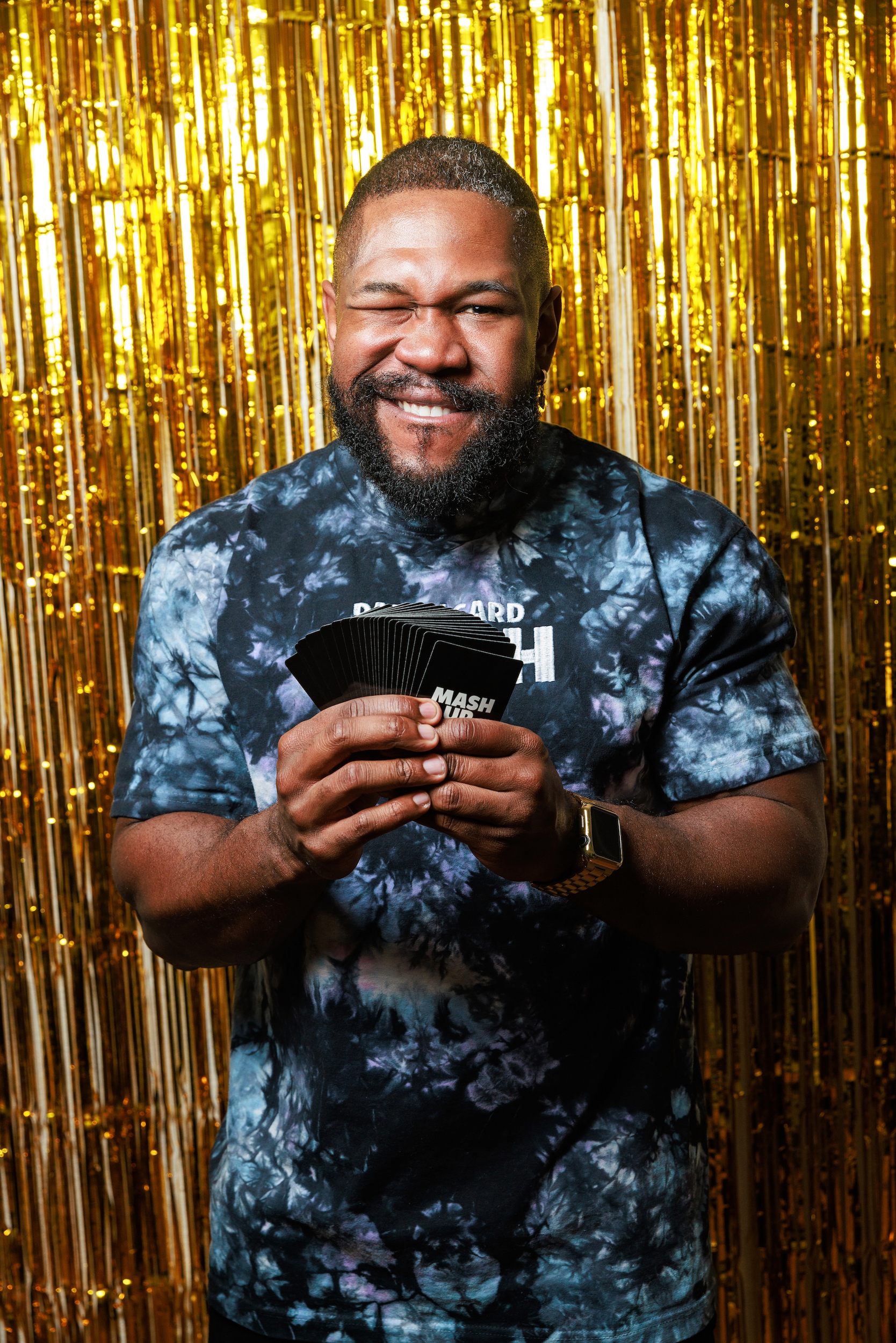 Cards prompt players to follow the original rules while adding new ones that allow users to give cards away, take sips of their drink or make other participants sip. The facelift was made complete with sleek, colorful designs.
"I went down a rabbit hole and realized that Old Maid was actually a drinking game when it was created," Huey says. "The person who had the Old Maid card or the card without a match would buy the next round of drinks before the group played again."
After getting positive feedback from his peers, Huey decided to shoot his shot wherever he could to get his new venture off the ground. Just five months after starting up, he was accepted into the second cohort of the Target Forward Founders program along with 30 others out of 1,300 applicants.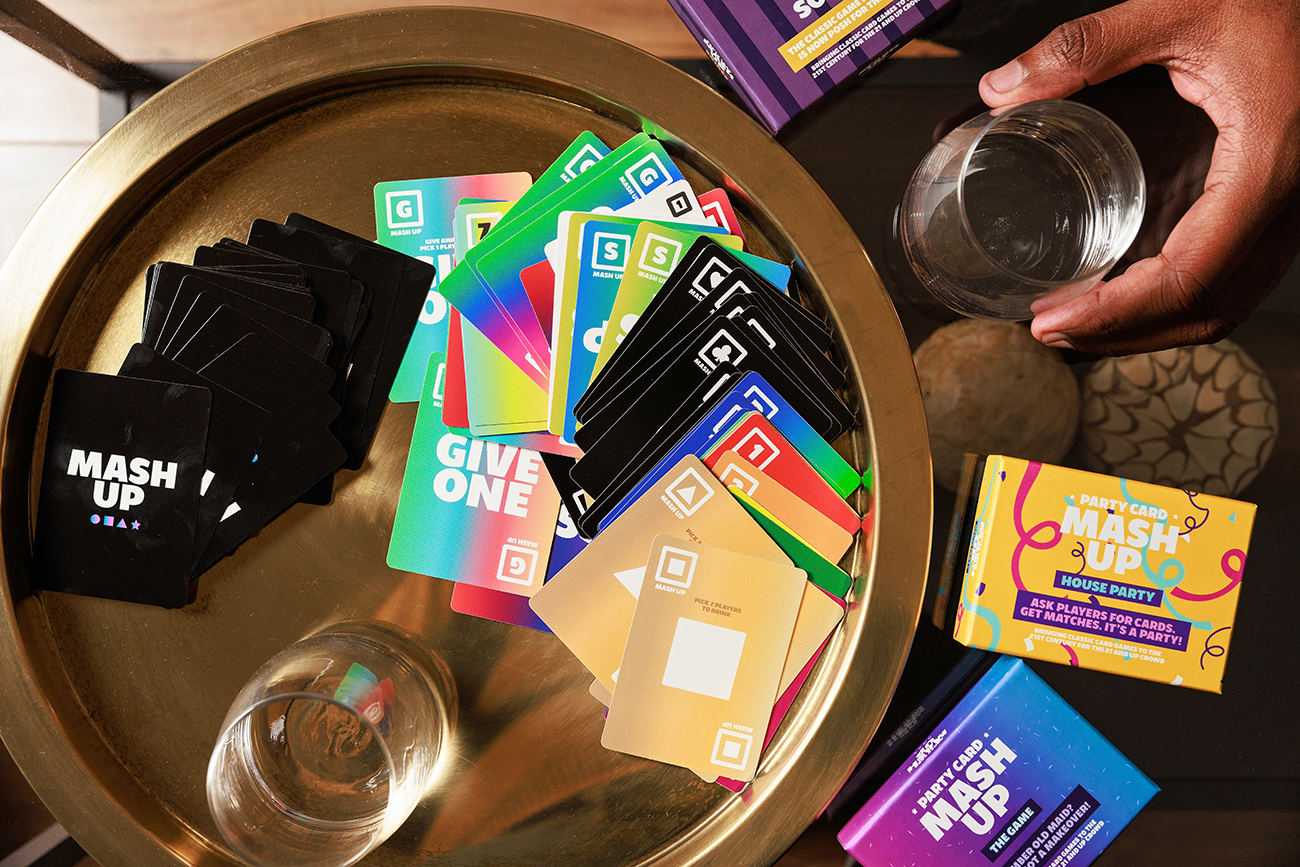 This program, started by the famous retailer Target, aims to help consumer-packaged-goods entrepreneurs gain knowledge about retail through coaching and curriculum.
Huey credits it as one of the tools that helped him grow Mash Up so quickly.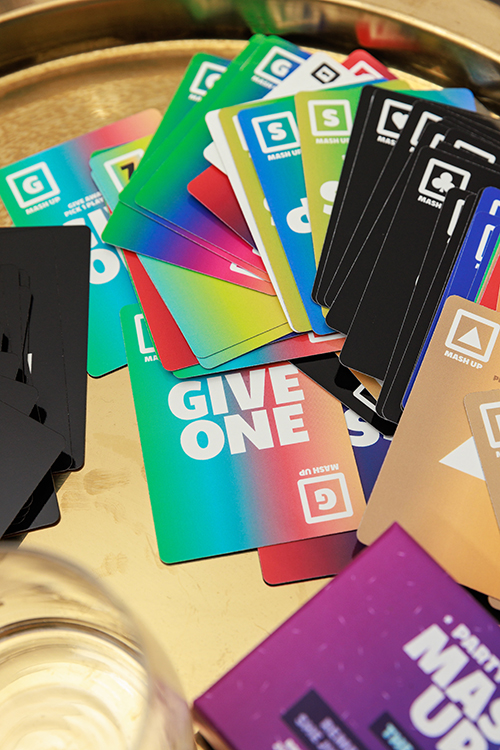 "They gave us all the ins and outs of how to be successful in mass retail and everything you really need to understand financing," he says. "It was a phenomenal program. It came at a really good time because I was early (in my business), and they definitely saved me probably five to seven years of mistakes."
Since then, Huey has continued to put himself out there.
Now, Party Card Mashup has games based on Old Maid (The Game), Go Fish (House Party), Presidents (Soiree) and Parade (Slap). The decks are available to purchase on the card game's website. Huey has big plans in the works, including adding two more games this year and a mass retail launch with a national game distributor at the end of this year or early next.
He currently splits his time between Atlanta and Baton Rouge, and he has plenty of travel plans this year, too. He will be at South by Southwest as a participant in the Creative Industries Expo and will participate in Visa's Bridge for Billions online program for small business owners to grow his idea even further. You can bet no matter where he is, he always has a deck of Party Card Mash Up on hand.
In just a year and a few months, Huey has taken his bright idea and turned it into a budding brand that brings good times and nostalgia to any game night. Though it's been fast, Huey says staying persistent and not being afraid to hear the word "no" helped him flourish. He says 2023 will be his year.
"It's about staying true to your brand and your idea and shooting your shot," he says. "Having a good community of supporters and entrepreneurs around you is a game changer, too." partycardmashup.com

The Target and Baton Rouge connection
Last year, Target selected entrepreneurs from around the country for its Forward Founders program coaching and mentoring up-and-coming retail business owners. LSU grad Danza Huey, the founder of Party Card Mash Up: The Game, was one of two participants with Baton Rouge ties. The other is Southern University alum Ashley Yearby, behind the brand The Adventurous Bartender. Yearby's game encourages players to roll three to six dice and try new cocktail recipes based on ingredients listed on the dice. Both were chosen out of a pool of thousands of applicants.
---
This article was originally published in the March 2023 issue of 225 magazine.