We just can't get enough of the LSU Women's Basketball Team and know you can't either.
The celebrations continued yesterday at LSU with a parade honoring the 2023 National Champions that sent our star ballers through campus by way of convertible Corvettes en route to the Pete Maravich Assembly Center. More than 10,000 of the team's fan faithful waited inside for comments from beloved players, Head Coach Kim Mulkey, Governor John Bel Edwards, Mayor Sharon Weston Broome and LSU President William Tate (wearing a championship tee).
View this post on Instagram

It's fair to say that the last few weeks not only instilled pride for the team's against-the-odds performance, but also revved us up about sequins, women's athletics and the team's hidden talents.
Next season kicks off in the fall, but we've compiled a few ways to honor the championship-winning team all year long.
---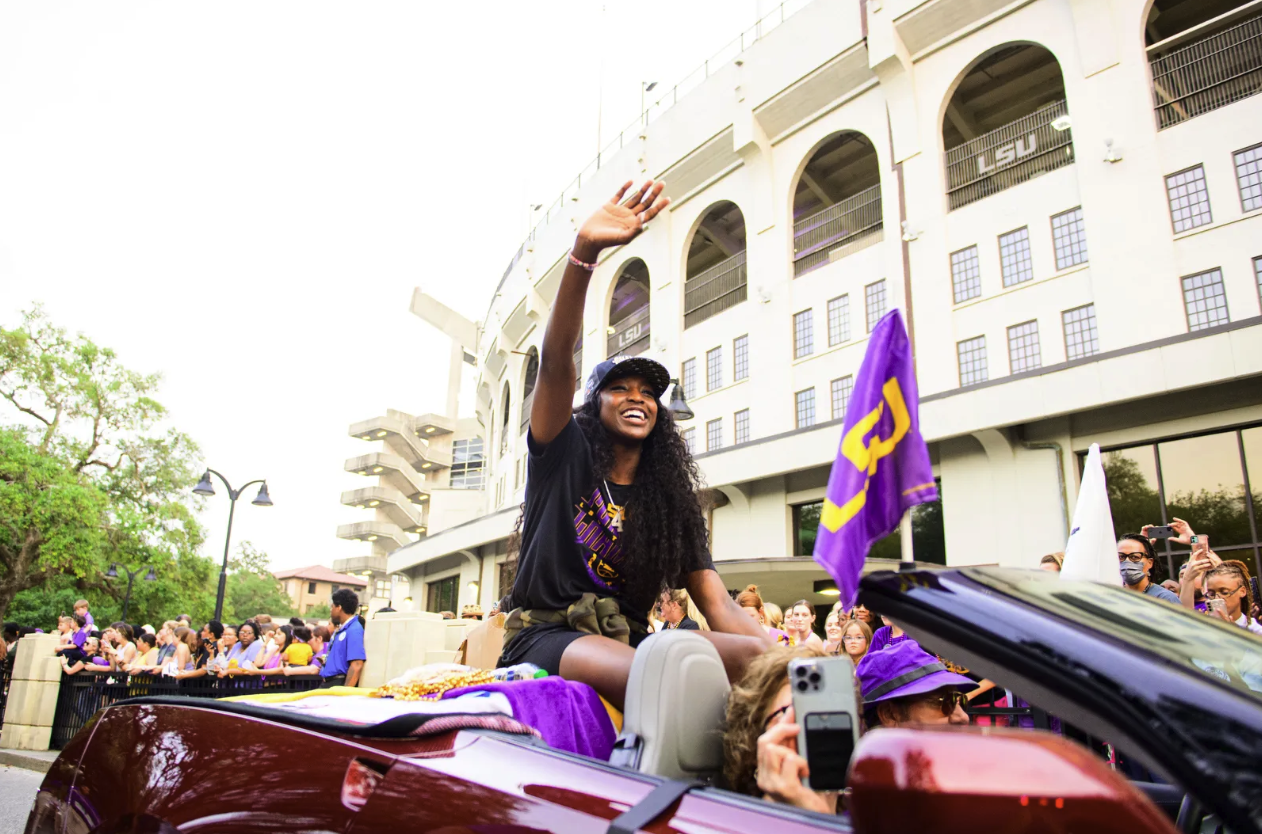 Listen to Flau'jae
The multi-talented Flau'jae Johnson shines on the court and in the rap studio, giving fans a fun distraction to enjoy in the off season. Read about her fascinating background and road to success in the January issue of 225, where she was named one of the 2023 People to Watch. Inspired to rap by her late father, also a rapper who was murdered before she was born, Flau'jae is signed to Jay-Z's Roc Nation record label.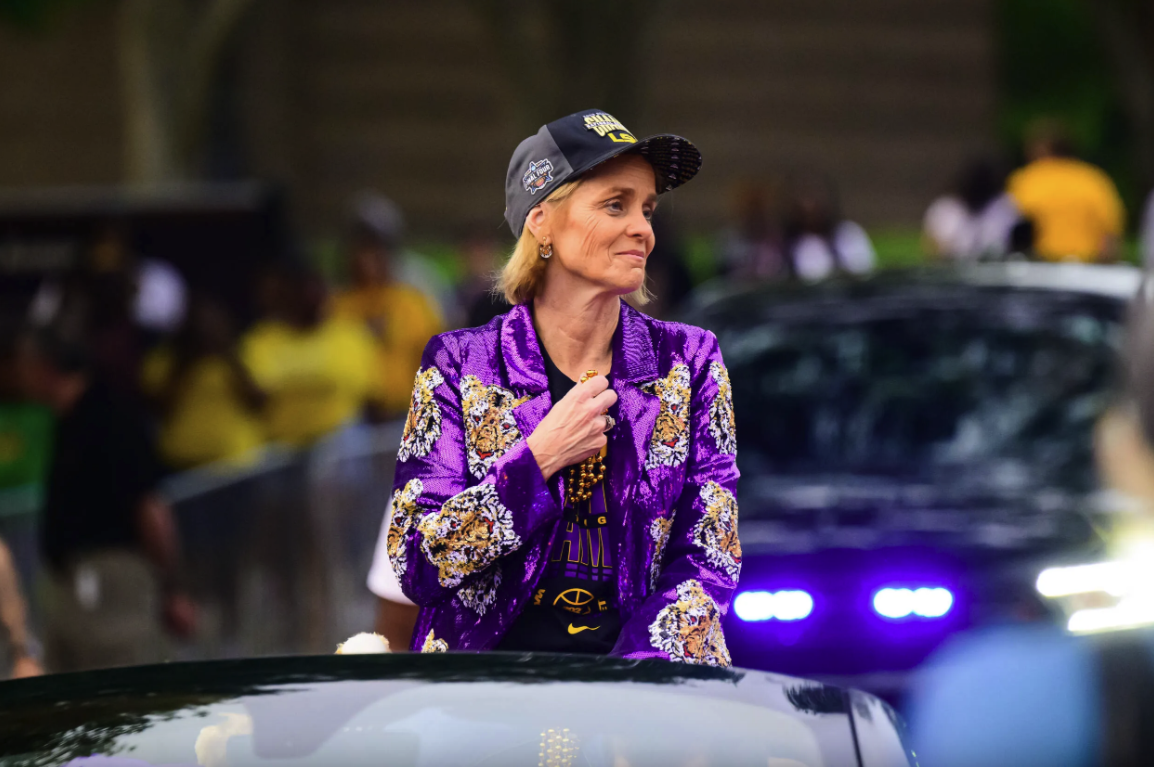 Be like Kim
There's so much to take in about wildly talented and always colorful LSU Women's Basketball Coach Kim Mulkey, who wows us with her sequins and heels, warms our heart with her affection for her grandkids and always keeps things interesting with her frankness. When Business Report named Mulkey a 2022 Influential Women in Business, we also learned that Mulkey loves yard work (she cut her own grass until very recently) and has never been interested in drinking coffee or alcohol.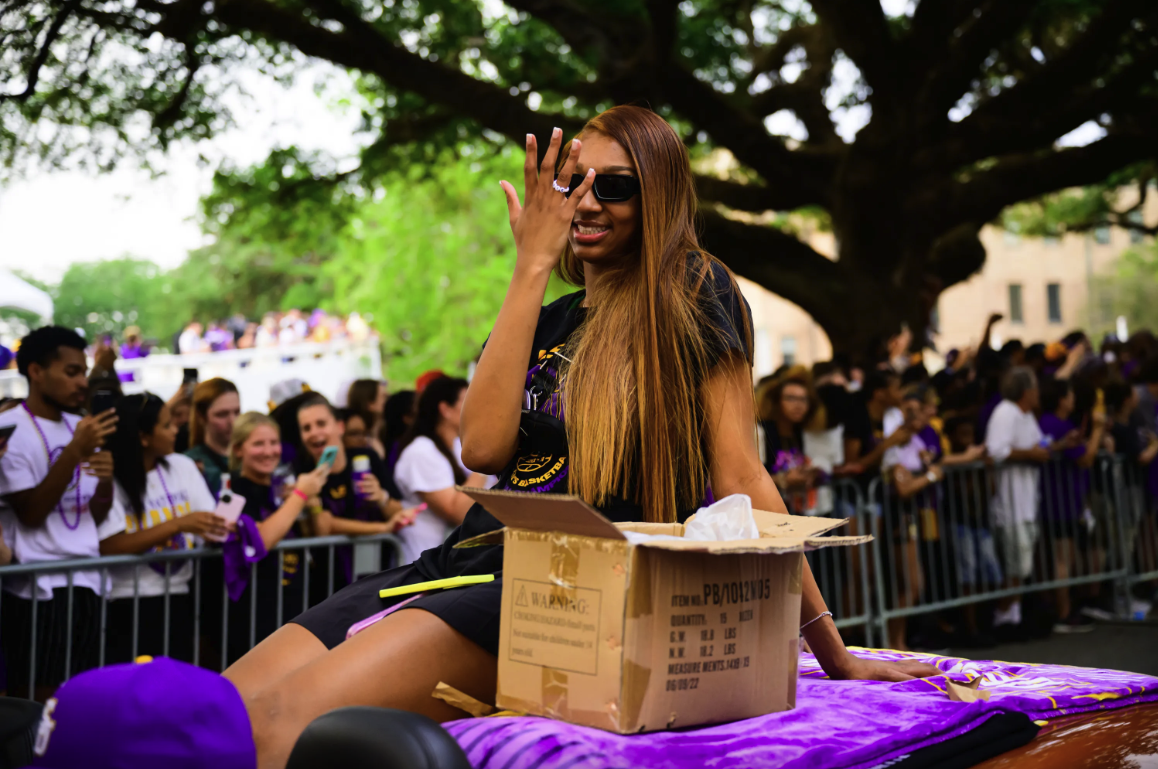 Get an Angel mani
We were mesmerized by championship series MVP Angel Reese's hands throughout the Final Four, both for her shooting and rebounding chops, and, of course, for her now famous "you can't see me" gesture. We're betting her choice of a short, "squoval"-shaped black micro French manicure will set nail trends.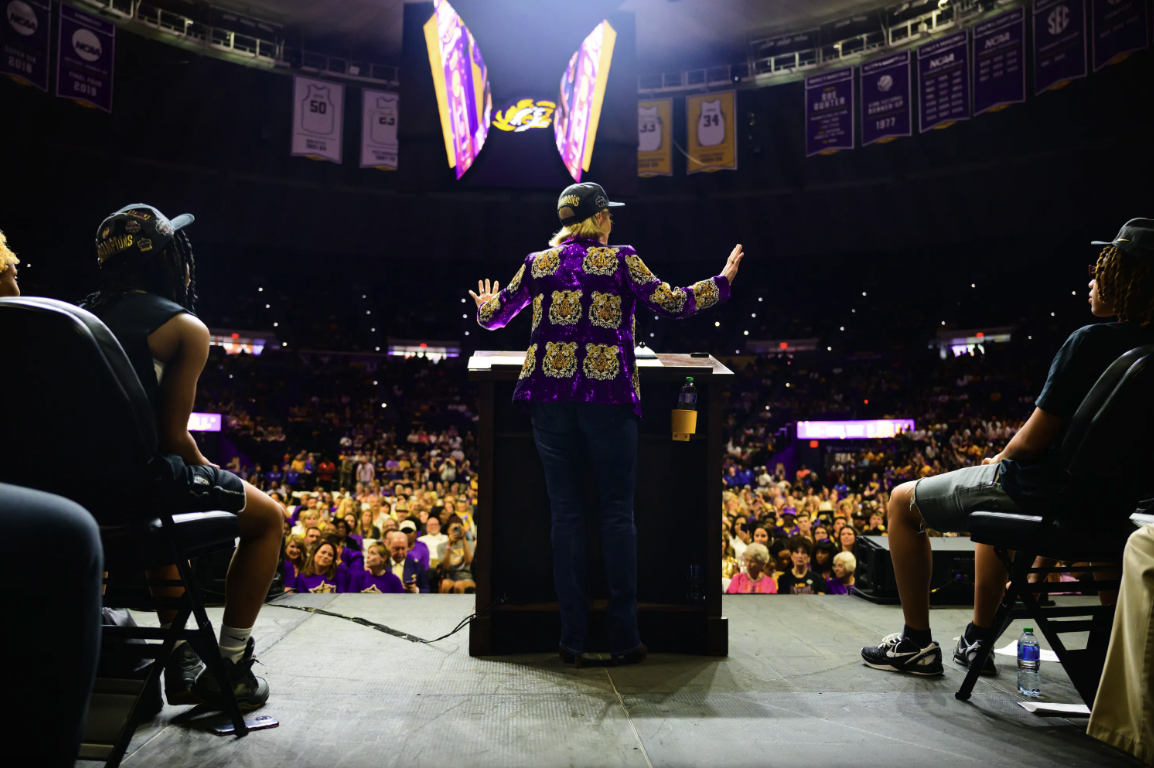 Shop like the coaching staff
Mulkey's looks were dynamite throughout the NCAA tournament, with jackets that popped so much that each one is now firmly associated with the game for which it was worn. Many of Mulkey's outfits throughout the season came from Queen of Sparkles, the local design company created by Baton Rouge native Jamie Glas. Check out the company's latest looks here, including its "Queen Mulkey" line-up that will have you looking like a natty champ. Who do we have to thank for Mulkey's intro to Queen of Sparkles? Assistant Coach Jennifer Roberts, herself a fashion icon, is reported to have spotted the now famous butterfly jacket at Rodéo Boutique in Baton Rouge.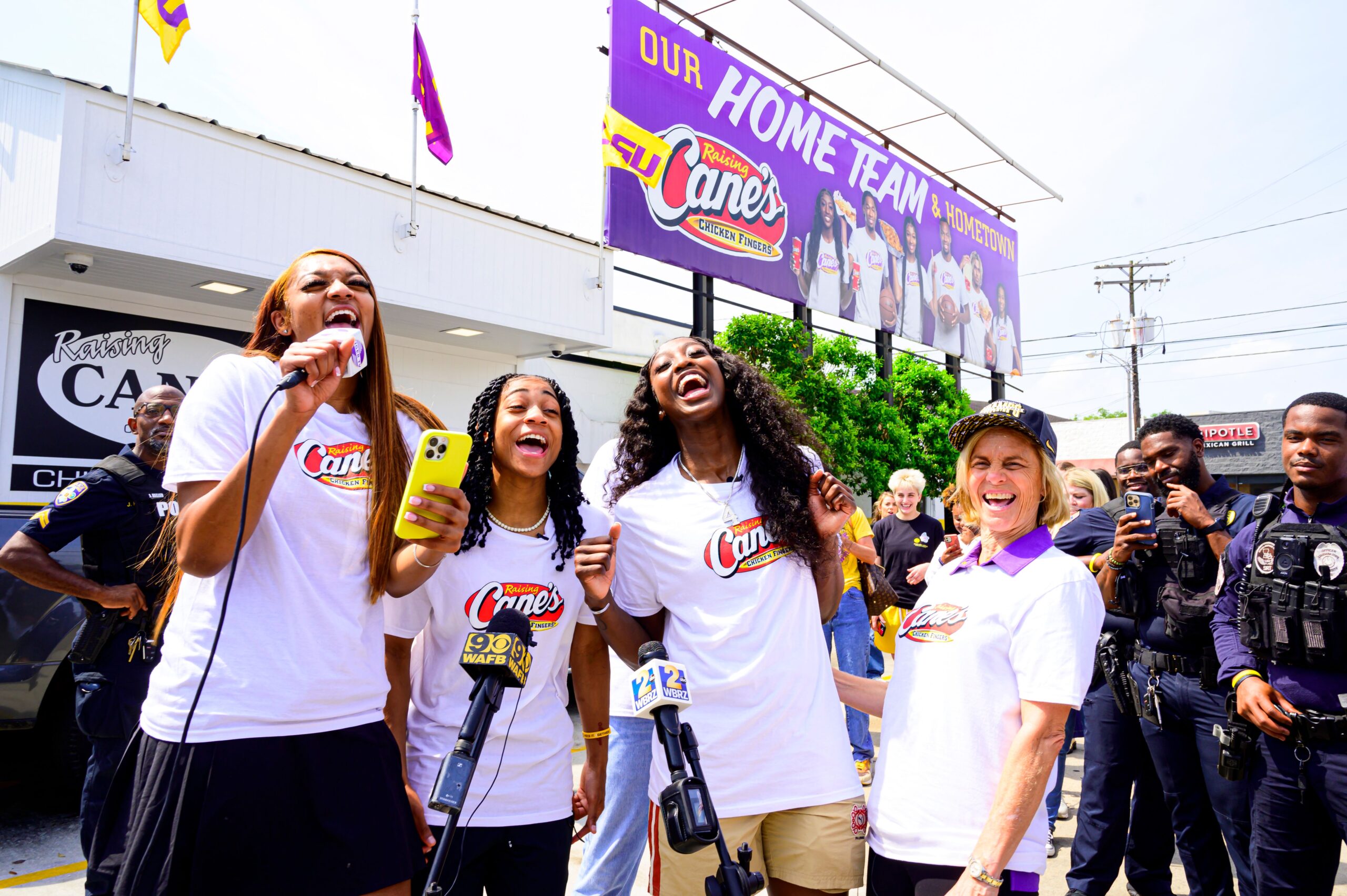 Get your branded merch
From this ode to Angel tee on Etsy to official LSU gear celebrating the 2023 championship team, there's plenty of merch out there to sport until we pack the P-MAC again.