Stroll by Mushroom Maggie's booth at the Red Stick Farmers Market, and it's hard not to stop and stare. Flowering fungi in a multitude of shapes and colors spill over cardboard containers, daring lovers of this versatile ingredient to get creative. Mushroom Maggie's Farm, based in St. Francisville, routinely brings six to eight varieties of gourmet mushrooms to the market, perfect for use in omelets, on burgers, as a vegetable side dish or a hardy meat substitute.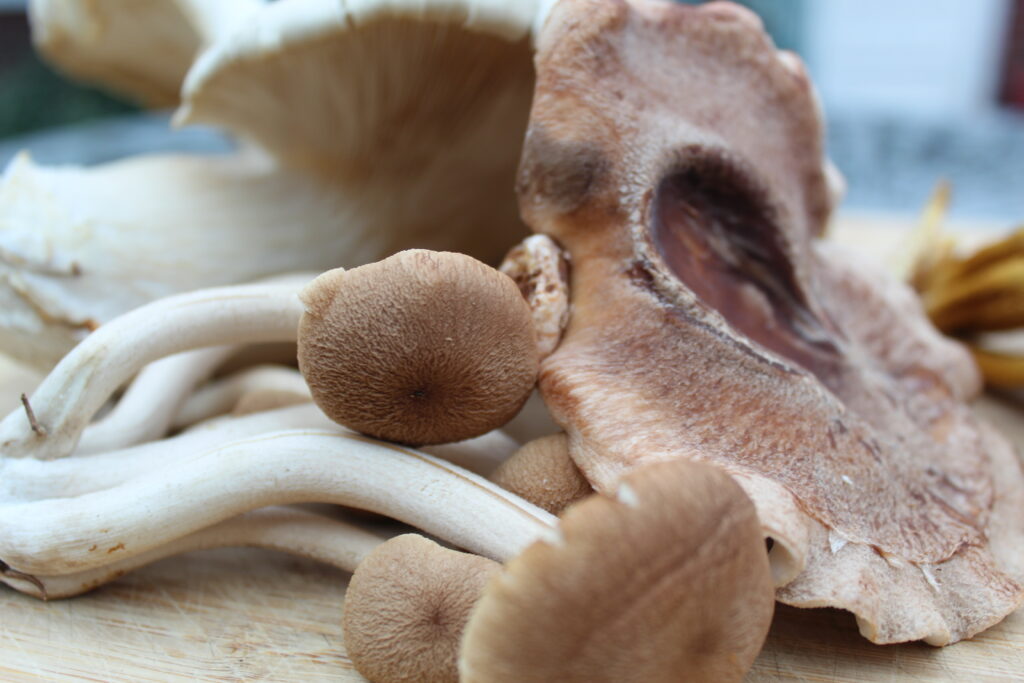 But one recipe really seems to capture customers' imaginations, says co-founder Maggie Long, and that's mushroom risotto. Long told me recently in an interview for our mushroom story in this month's issue that her market fans are constantly sharing their mushroom risotto recipes. It signals the popularity of this particular dish—and how complicit Maggie's mushrooms are in its preparation.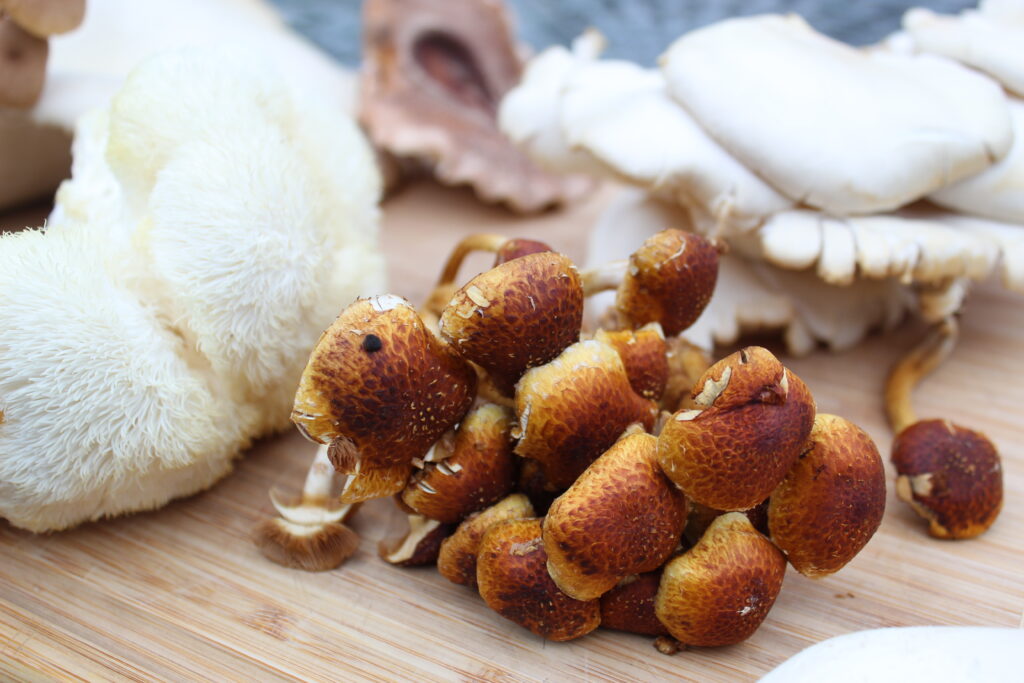 Here's our version, which goes the extra mile by using homemade chicken stock from a simmering stoveside pot, adding chopped asparagus for color and crunch and using fans of roasted oyster mushrooms as a final glammy garnish.