---
After years of working in unrelated fields, Chef DeWitt Ginn is living his culinary dreams in the best way possible—building his own legacy as the new executive chef at Galatoire's Bistro.
Replacing chef Kelley McCann, who held the title of executive chef for a decade before moving on to his own venture at Kalurah Street Grill, is no easy task. But Ginn has proven he's more than up for the challenge.
An aspiring cook all his life, Ginn, 49, graduated from Louisiana Culinary Institute in 2014 and has been on the fast track ever since, working under Chef Nathan Gresham at Beausoleil and later serving as executive chef at Table Kitchen & Bar. Then in September, he was tapped to become Galatoire's new executive chef.
"Everybody laughs in the kitchen when you say you're living the dream. Well, I actually am," Ginn says in his deep-voiced Southern drawl. "It's like each time a series of dishes goes out, you've accomplished something, you can be happy and you get to see these smiling faces. Then, you get to do it all over again."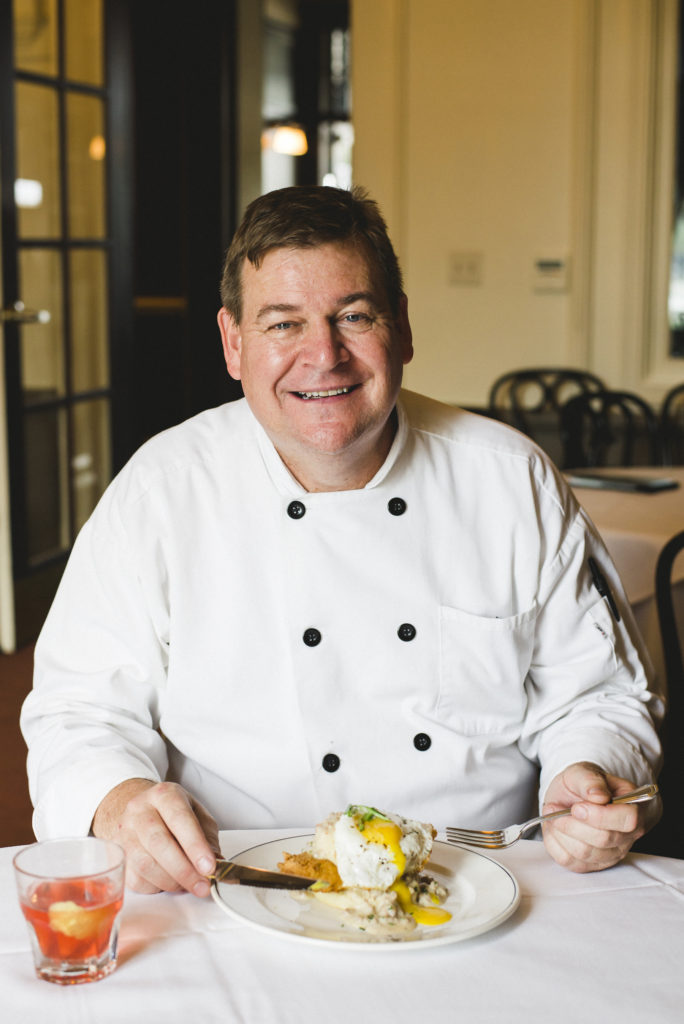 As for his personal flavor profile, Ginn says it's pretty similar to Galatoire's flavors. He's a Louisiana seafood guy through and through and plans to incorporate his favorite things, like his beloved scallops, into the menu. However, he's not doing it all at once.
"I'm keeping a lot of [Kelley's] things and slowly putting my touches in," Ginn says. "I'm not going to walk in and change everything overnight. We're keeping all of the [classic] Galatoire's dishes."
Galatoire's president Melvin Rodrigue previously told 225 Dine that plans are in place to revamp the menu and gear it more toward the casual bistro vibe to set it apart from the formal atmosphere of the New Orleans Galatoire's. Ginn will definitely be a part of that transition.
Ginn says the popular and traditional fish dishes and salads aren't going anywhere. In the future, though, patrons can look forward to him experimenting with his own seafood and charcuterie creations, setting himself apart with his own flavorful path.
One other way Ginn sets himself apart? His terrific collection of colorful chef pants. Co-workers have yet to see him wear the same pair twice.
"My wife buys my clothes," Ginn says, laughing. "My wife's my biggest fan and she likes to see me in crazy chef pants."
Galatoire's Bistro is at 3535 Perkins Road.