Having a great lunch spot five minutes away from work can be dangerous.
At the recommendation of the other members of the 225 Dine team, I recently tried The Cove Hawaiian Grill, which is about a five-minute drive from the 225 office.
You don't always know it's there unless you're looking for it, but The Cove is a prime example of what the Baton Rouge food scene has to offer: thriving, authentic and diverse cuisine. In this case, the restaurant is tucked in a shopping center on Jefferson Highway and Bluebonnet Boulevard, hidden behind an Izzo's Illegal Burrito. And like many hole-in-the-wall establishments, it's some of the best food you'll find in the city.
I was excited to try some Hawaiian cuisine, known for its mix of spicy and sweet Asian and island-style flavors. While I didn't know exactly what I was getting myself into on this lunch break, I knew it would be good when the restaurant quickly filled up a few minutes after I grabbed a table.
My dining partner and I ordered bulgogi chips to split as an appetizer. Homemade potato chips are smothered with shredded cheese and sweet beef bulgogi, which is marinated in soy sauce and spices, sliced thin and grilled. It tastes as delicious as it sounds. This app is a game-changer, y'all. Don't leave without trying it.
Following the starter, we each tried one of The Cove's lunch bowls with white rice and veggies. My dining partner ordered the spicy chicken bowl, and I ordered the pork katsu bowl.
We exchanged a few bites of each other's meals, and her spicy and boneless strips of chicken were hot and flavorful, without being overbearingly spicy. The crunchy fried batter of the pork katsu paired well with the sweet teriyaki sauce on top. Our rice and veggies were steaming, and the extra teriyaki sauce gave them a boost of flavor.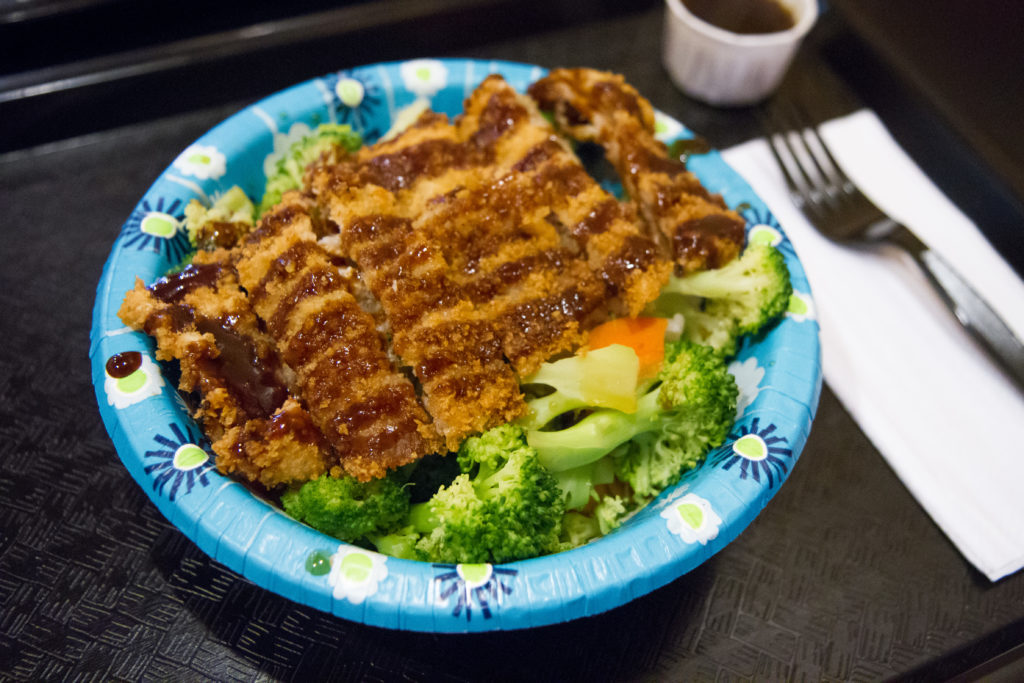 Looking for something to wash everything down, we were intrigued by the foreign-branded Yogo Vera drinks in front of the register, and decided to try the strawberry and pineapple flavors at the recommendation of a friendly employee. Sweet and not carbonated, mine had actual pieces of pineapple in it. It was worth trying.
Nearly everything on The Cove's menu is under $10, and the portions are filling. I can already see all the midday breaks I'll be spending going back for another taste.
The Cove Hawaiian Grill is at 9618 Jefferson Highway. Hours are Monday through Saturday, 10:30 a.m.-8:30 p.m.